Due to the overwhelming demand of the K 2 Follow Me Cordless Pressure Washer, this item is now out of stock. From 12 May 2020, we will be taking pre-orders based on a first-come-first-served basis and the existing promotion applies.
Promotion: 15% OFF and FREE bundle FJ 6 Foam Jet & Car Shampoo (ends 1 June 2020)
To pre-order this item, please click on "ADD TO BASKET" and checkout to make payment.
Please allow an estimate of 2-4 weeks for the arrival of your order. Our Customer Care Officer will be contacting customers via email to confirm the receipt of orders and provide an update on the delivery time. Please check your inbox/junk mail 1-2 business days upon receipt of the Order Confirmation.
Pressure washer K2 Follow Me Cordless *KAP
The cordless K 2 Follow Me with integrated 36 V Li-Ion battery is always ready to go – no matter when or where.
With its powerful 36 V Li-Ion battery and detachable water tank, the cordless K 2 Follow Me is suitable for a wide range of applications and is not dependent on the availability of a power or water hose connection, or a water supply. This means that cars, bicycles, steps, etc. can be cleaned anywhere at any time – whether at home or away. In addition, the K 2 Follow Me achieves high and efficient pressure of up to 50 bar and, in combination with its versatile accessories for any application, delivers perfect cleaning results. Furthermore, the Follow Me concept prevents working interruptions caused by unnecessary repositioning of the device. And thanks to its compact dimensions, the pressure washer is extremely mobile and can be stored easily.
Features and benefits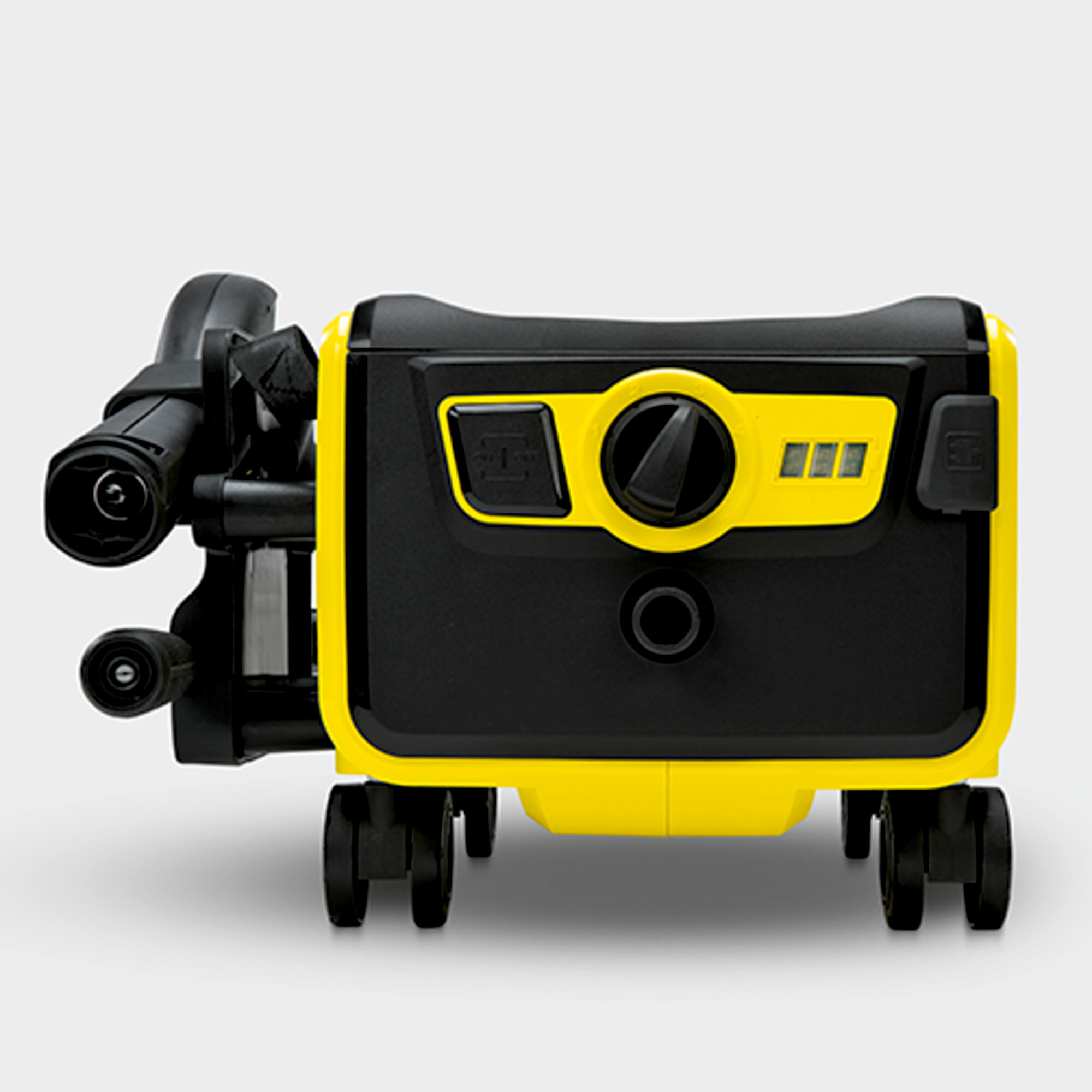 Integrated battery
Mobile cleaning. Powerful cleaning performance.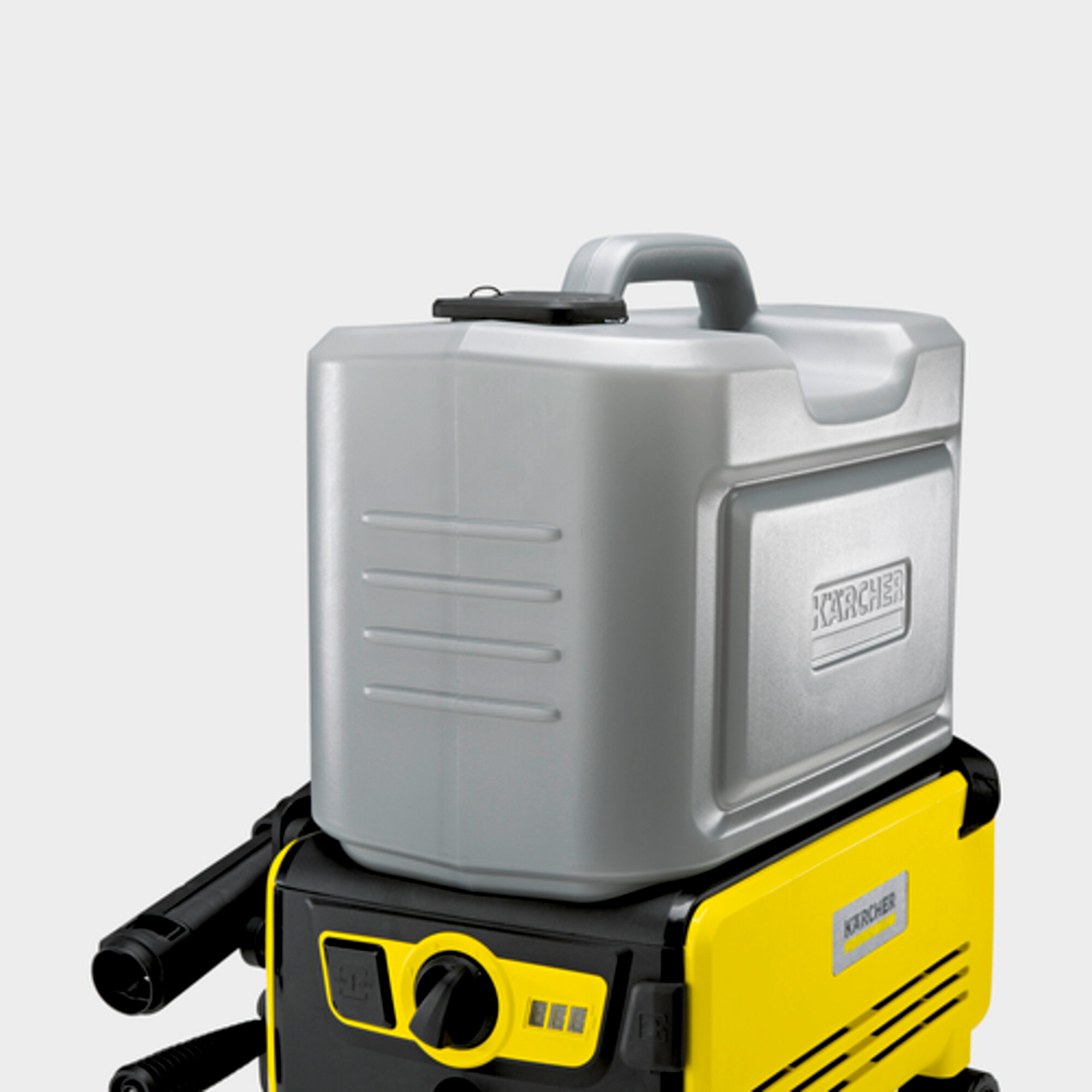 Detachable water tank
No restriction due to water hose connection and water supply. Complete solution for cleaning without power supply or water connection.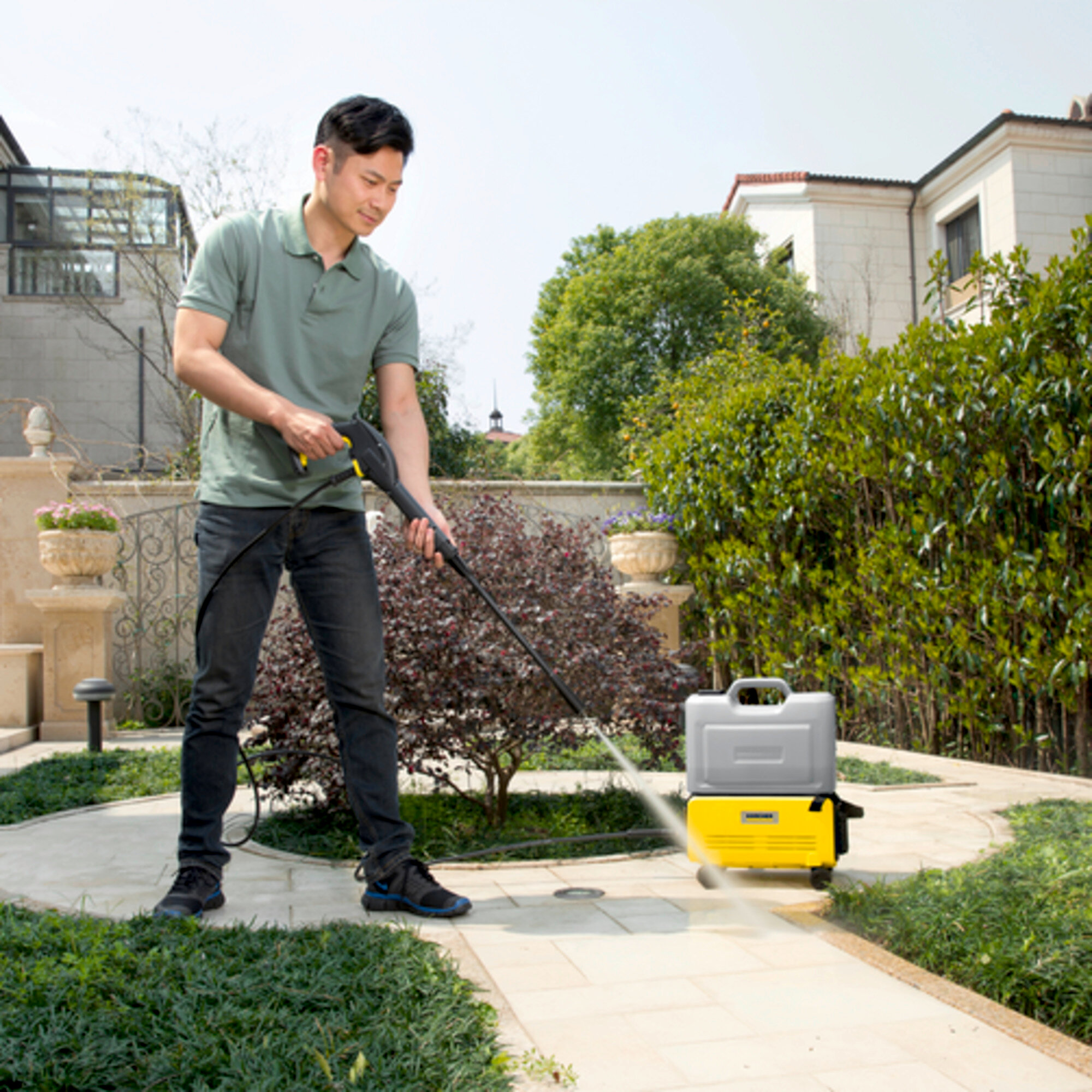 Follow Me concept
Mobile and extremely easy to transport. Prevents working interruptions caused by unnecessary repositioning of the device.
Multifunctional application
Versatile accessories for different applications.
Enables application both when washing cars and around the house.
Specifications
Technical data
| | |
| --- | --- |
| Current type (V) | 36 |
| Pressure (bar) | 13 - 60 |
| Flow rate (l/h) | 220 - 250 |
| Inlet temperature (°C) | max. 40 |
| Weight without accessories (kg) | 7 |
| Weight incl. packaging (kg) | 9 |
| Dimensions (L × W × H) (mm) | 408 x 326 x 360 |
Equipment
One-jet spray lance
High-pressure hose, 3 m, Rubber
Removable cleaning agent tank
Elastic storage strap
Application areas
Car
Balcony
Veranda
Garden watering
Shutters
Bicycles
Stairs
Windows