Scrubber drier
B 40 C Bp + R 45
Battery powered walk-behind scrubber dryers in the 40 litre class without traction drive. Especially efficient on areas of 400 to 1100 m². With parallel roller brushes, 45 cm working width and innovative KIK system for protection against incorrect operation.
Order number:
1.533-210.2
The B 40 C Bp + R 45 battery powered walk-behind scrubber dryer with parallel roller brushes with sweeping function and 45 cm working width is designed for easy, safe and convenient handling, even without traction drive. New KIK system offers reliable protection against incorrect operation. There are four different squeegees and three different battery versions to choose from. This scrubber dryer can also be fitted with a number of other useful optional features. For example, with the automatic Dose cleaning agent dosing unit for economical use of cleaning agent. Or with the Home Base "Mop" or "Box" kits for better transport of additional utensils. Or with "Easy Fill" for filling the fresh water tank and tank rinsing system for easy rinsing of the dirty water tank. Innovative Kärcher accessories, e.g. brushes with various degrees of hardness, different squeegee blades, pad rollers or the unique microfibre rollers make this scrubber dryer ideal for a wide range of cleaning tasks.
Features and benefits
3 batteries to choose from
Battery types: maintenance-free 70 Ah (C5), low-maintenance 80 Ah (C5) or maintenance-free 105 Ah (C5).
The built-in charger can be adjusted to the various battery types.
Brush head with rollers
With integrated sweep bin for coarse particles.
For optimal suction (no blockages on the vacuum bar).
EASY Operation switch
Simple to use.
The basic functions are controlled with the EASY switch.
Energy-saving
eco!efficiency

mode
For significantly reduced energy consumption and substantially longer battery runtime.
The

eco!efficiency

mode is extra quiet and optimal for noise-sensitive areas (such as hospitals or hotels).
Straight or curved squeegee
For perfect suction on every floor.
There are also different suction lips to choose from: Natural rubber or oil-resistant polyurethane, slotted suction lips for sensitive floors or closed for rough floors.
Innovative KIK key system
Yellow key for operators, grey key for supervisors.
Reduced service costs due to fewer incidents of erroneous operation.
Practical machine shape
The slim machine can be easily manoeuvred, even in tight spaces.
The asymmetric shape offers the best view of the surface to be cleaned.
Dose

cleaning agent dosing unit
Available with optional on-board cleaning agent dosing unit.
Precise and uniform dosing (adjustable up to 3%).
Specifications
Technical data
| | |
| --- | --- |
| Brush working width (mm) | 450 |
| Working width, vacuuming (mm) | 850 |
| Fresh/dirty water tank (l) | 40 / 40 |
| Max. area performance (m²/h) | 1800 |
| Practical area performance (m²/h) | 900 |
| Brush speed (rpm) | 1200 |
| Brush contact pressure (g/cm²) | 160 |
| Rated input power / Amps (W) | 1100 |
| Battery (V) | 24 |
| Weight (with accessories) (kg) | 80 |
| Dimensions (L × W × H) (mm) | 1249 x 520 x 1145 |
Equipment
Roller brush
Fact
Sweeping function
Battery charger
Battery and built-in charger included
Tank-in-tank construction style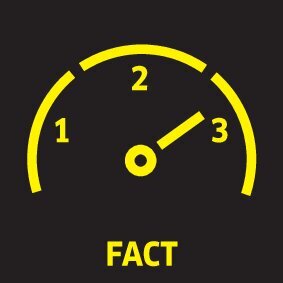 Configurable components
Maintenance-free battery set consisting of 2x 12-V batteries and connecting cables.
Maintenance-free battery set consisting of 2x 12-V batteries and connecting cables.
The Homebase Mop kit contains mop clip, mop support and bottle holder – the perfect solution for securely carrying a mop directly on the scrubber drier.