Water Dispensers
Drinking water in food quality: Kärcher water dispensers feature a certified, automatic hygiene system and innovative filter system. The perfect, price-conscious and healthy drinking water service for Singapore businesses wanting to provide the best to their customers and their staff.
If you're looking to provide refreshment that is not only delicious but absolutely hygienic, our range of dispensers delivers the quality you need in a convenient and user-friendly package. Browse our range of dispensers from Kärcher and find the perfect companion for your office or business.

Environmentally friendly and economical water dispenser
The use of cable-bound Kärcher water dispensers WPD allows a considerable reduction of plastic waste, because neither plastic bottles nor gallons are used. This saves a lot of energy and the associated CO2 emissions for the transport and cleaning of bottles and gallons. This also eliminates the enormous use of labor and time for ordering, storage, in-house transport, as well as the collection and return of goods, including the replacement of "shrinkage". At the same time, storage space becomes free, which can be used more effectively.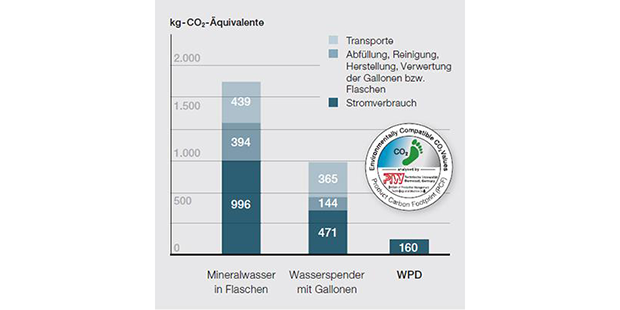 A study by the TU Darmstadt has shown that the Kärcher water dispenser WPD * consumes very little energy for the supply of cooled drinking water: every consumption of energy leaves traces in the form of carbon dioxide, ie a CO2 footprint, the so-called Product Carbon Footprint PCF). In comparison, the PCF of the WPD is only one-sixth of the PCF of gallon water and less than one-tenth of the PCF of bottled water.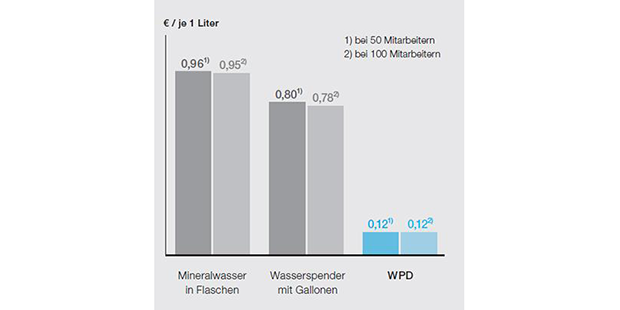 The much lower overall costs compared to other systems are a convincing economic factor. Compared to bottles and gallons, one liter of water from the WPD costs only about a quarter *, which is a factor of 4 cheaper. With 50 employees it is only $0.23 per liter (bottles: $0.96, gallons: $0.80). With 100 employees even only $0.18 / l (bottles: $0.95, gallons: $0.78). The more people use the WPD, the cheaper it gets. In WPD, the average is only about $4 per employee per month.
---
10 Advantages of Kärcher Water Dispensers at a glance
Healthy and fresh water at the touch of a button - thanks to an innovative filter concept
Up to 6 types of water - Still water, cooled water with carbonic acid or hot water for hot drinks
Low total cost - in operation and procurement compared to conventional bottled systems
Water connection - drinking water directly filtered from the pipeline
Patented hygienic concept - automatic rinsing process without chemicals
Kärcher Fleet Services - Automatic real-time monitoring of your water dispenser
Nationwide expert advice and tailor-made service packages - regular maintenance within the full service
Environmentally friendly water dispenser - low consumption of CO2 emissions compared to conventional PET bottles and gallons
Attractive design - Customisable front glass pane design according to customers requirements
Certified quality assurance system according to ISO 9001 - Made in Germany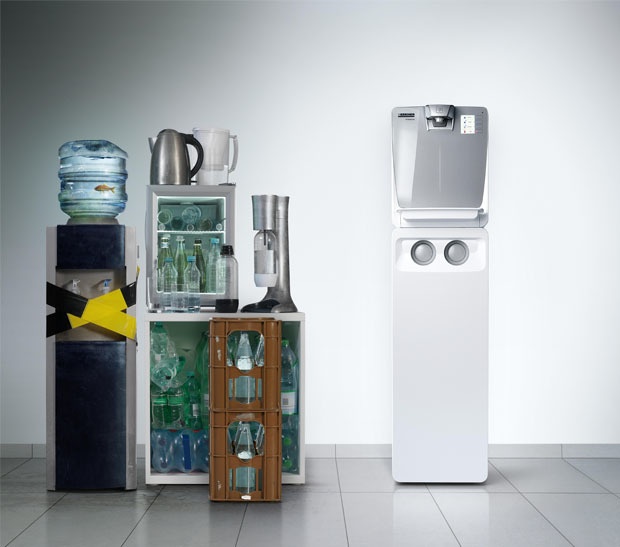 Highlights of Karcher Water Dispensers
Equipped standard with all the quality of life features you'd expect from a top of the line dispenser including an integrated cup dispenser, UV lamp for sanitisation, and an optional drip tray draining feature, our Basic models are a complete solution for any commercial space.
For businesses looking for greater configurability and versatility, our Advanced line delivers water at a range of temperatures and levels of carbonation, and is capable of precise dispensing of water in 200, 500 and 1000 millilitre increments, for simple, one-touch filling of carafes and jugs. The integrated multifunctional colour display makes customising your beverage simple and easy.
The integrated thermal disinfection is a Kärcher patent: All water-carrying pipes, the heating and cooling module, the Hy-Protect filter and the water dispensing valve are disinfected at intervals with hot water. This saves service costs compared to conventional systems and protects the environment.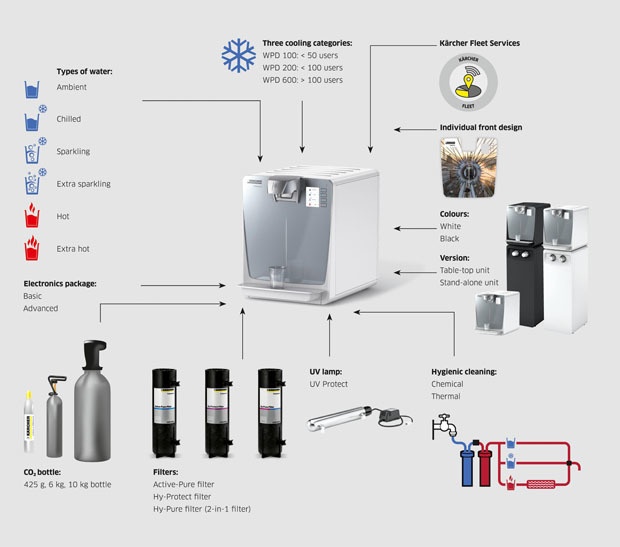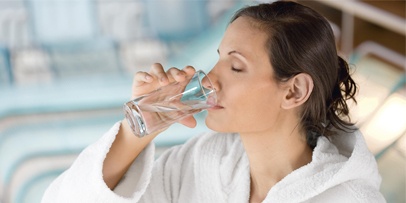 Your drink, your way
Choose from still, medium carbonated and classic carbonated water, chilled, ambient, hot and extra hot water.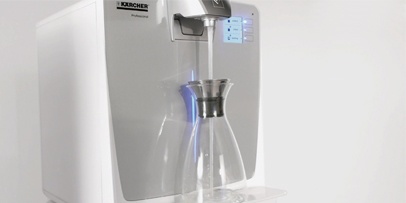 Extra high dispensing area
Nozzle's location makes filling large jugs and water bottles safe, simple and spill-free.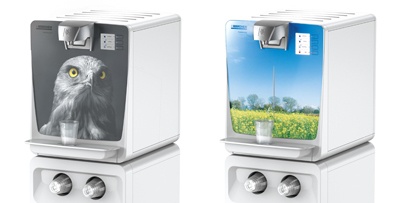 Personalised front panel
Further customise your water dispenser with your company's livery, or your own custom image to better integrate it into your décor.
---
The right water dispenser for your industry
Easy to connect. Little need for space. Low operating and energy costs. No storage or emtpy bottles to worry about . Whether office or operation - Kärcher's WPD 100, 200 and 600 water dispensers allow employees, customers and visitors to enjoy healthy, high-quality water in an easy and cost-effective manner.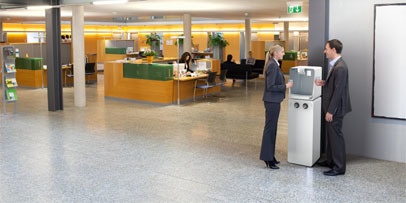 Offices
Fresh ideas through fresh water with the Kärcher water dispenser - for those who want to do a lot in the office and business.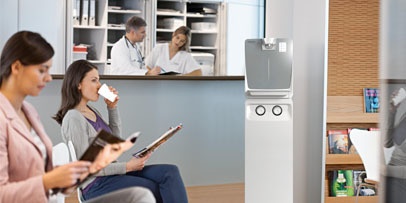 Healthcare
The element of life - makes an important contribution to health. Offer refreshing water in the waiting room for your patients, doctor's and nurses on duty too.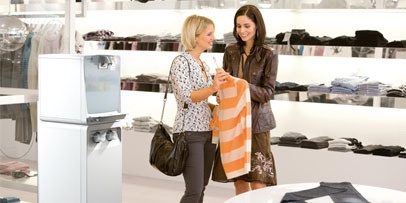 Retail sector
A water dispenser as a small oasis with refreshments for the guests makes every sales room a dwelling space.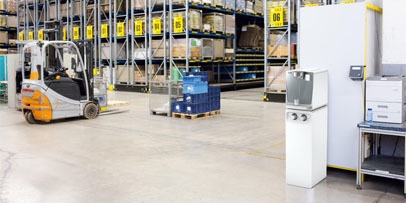 Industry and commerce
More energy through water - so that everything in the production remains in the flow.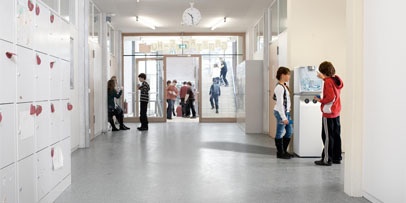 Schools
With the WPD 600 the refreshment never goes out in areas with high demand like in schools for chilled drinking water.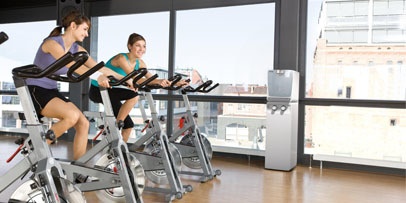 Recreational & Public Areas
Fresh water is a symbol of modern customer service. In recreational areas or places with a lot of public traffic, the WPD stands out while offering purified water.
---