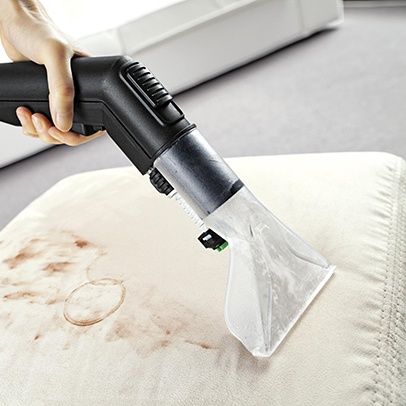 Spray extraction cleaners – for thorough cleaning
Kärcher spray extraction cleaners ensure thorough cleanliness deep into the fibres of the carpet. The detergent is sprayed deep into the carpet under pressure and extracted together with the dissolved dirt, Effectively removes grease, dirt and odours.
Spray extraction principle
During spray extraction, the water with detergent is sprayed on in one procedure and then immediately vacuumed up again with the dirt.
Hygienically clean
Kärcher spray extraction cleaners are not only ideally suited to allergy sufferers, they are also ideal for households with pets.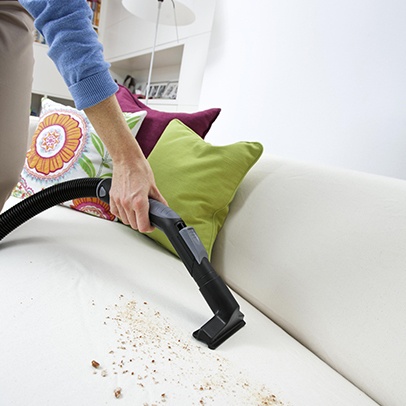 Vacuum cleaners with innovative water filter technology
Unlike a traditional vacuum cleaner with a filter bag, the new DS 5.800 vacuum cleaner with water filter relies on the natural power of
water, which is rotated at high speed in the filter. The dirt vacuumed up is passed through the swirling water and is reliably filtered out of the air and combined with the water. The result: exhaust air that is exceptionally fresh and clean.
Exceptionally easy water filter cleaning
The single parts of the water filter just need to be rinsed under a running tap – quick and easy.