Window cleaner WV 6 + KV 4
Clean windows in no time: the vibrating KV 4 cordless wiper, which dispenses water electrically and vibrates, removes the dirt and the WV 6 Window Vac removes the fluid.
The Window Vac in combination with the vibrating cordless wiper cleans smooth surfaces, which have become dirty, effortlessly and quickly. First, the KV 4 cordless wiper, which dispenses water electrically and has a vibration function, removes the dirt from the surface. Excess fluid can then be removed with the WV 6 Window Vac without leaving any drips or streaks. The extra-long battery running time of 100 minutes and new blade technology make this model a shining example of the Window Vac range. The new WV 6 suction blade is so flexible that you can remove excess fluid in one go, from top to bottom, and achieve streak-free windows right up to the window edge – ideal for floor-to-ceiling surfaces.
Features and benefits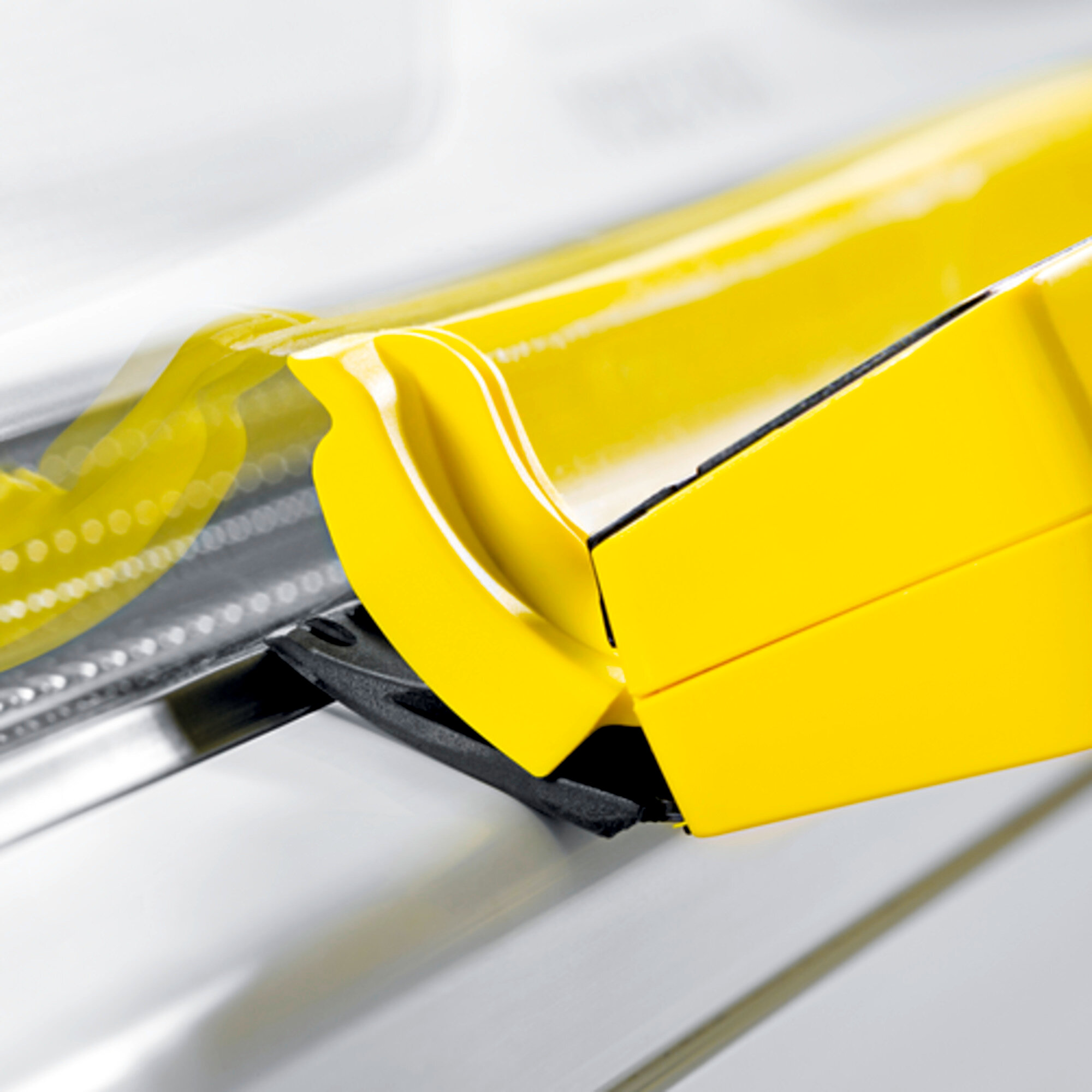 Improved blade technology
The innovative long blade makes cleaning even more flexible – ideal for applications close to the floor.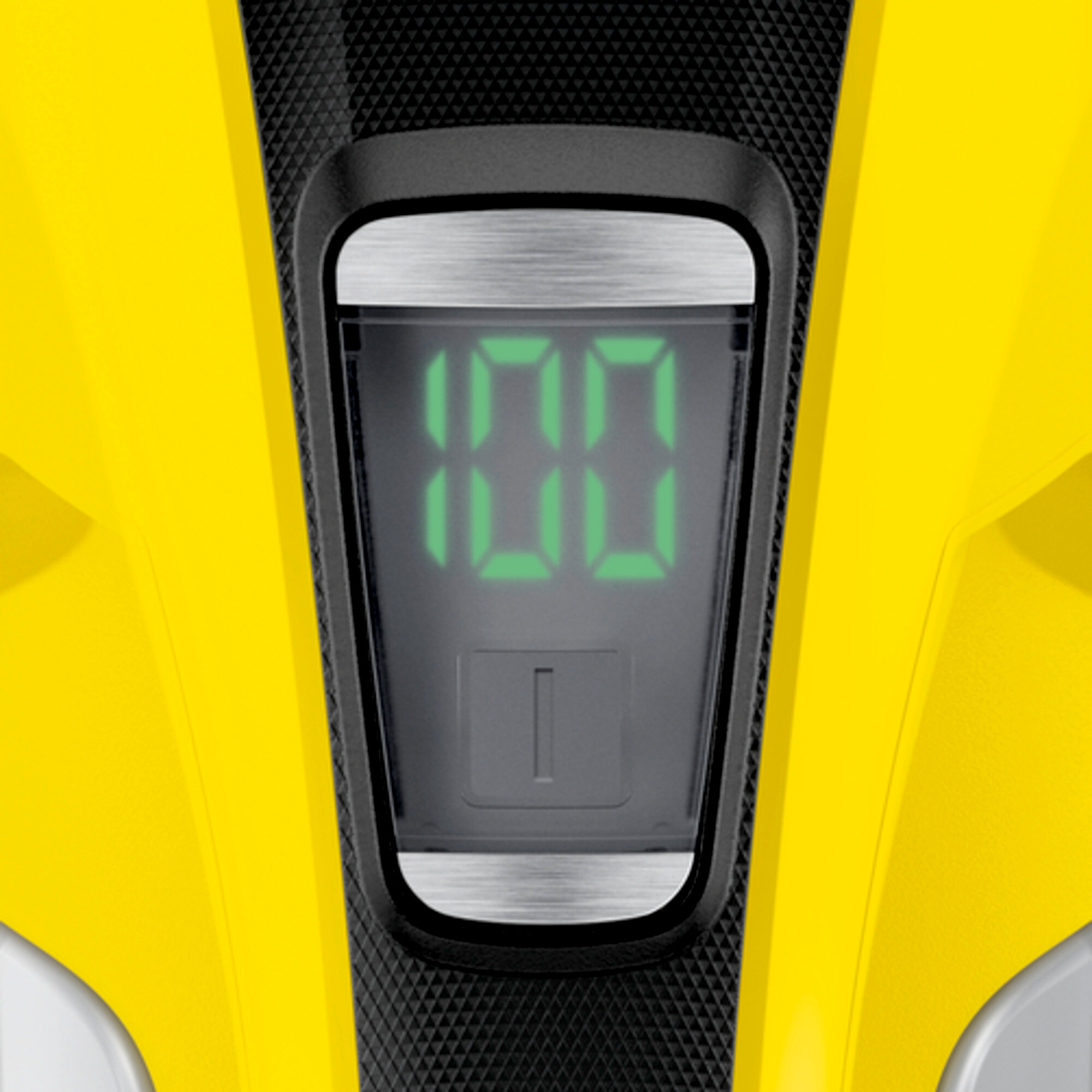 Extra-long battery running time
The Window Vac's extra-long battery running time of 100 minutes enables uninterrupted cleaning.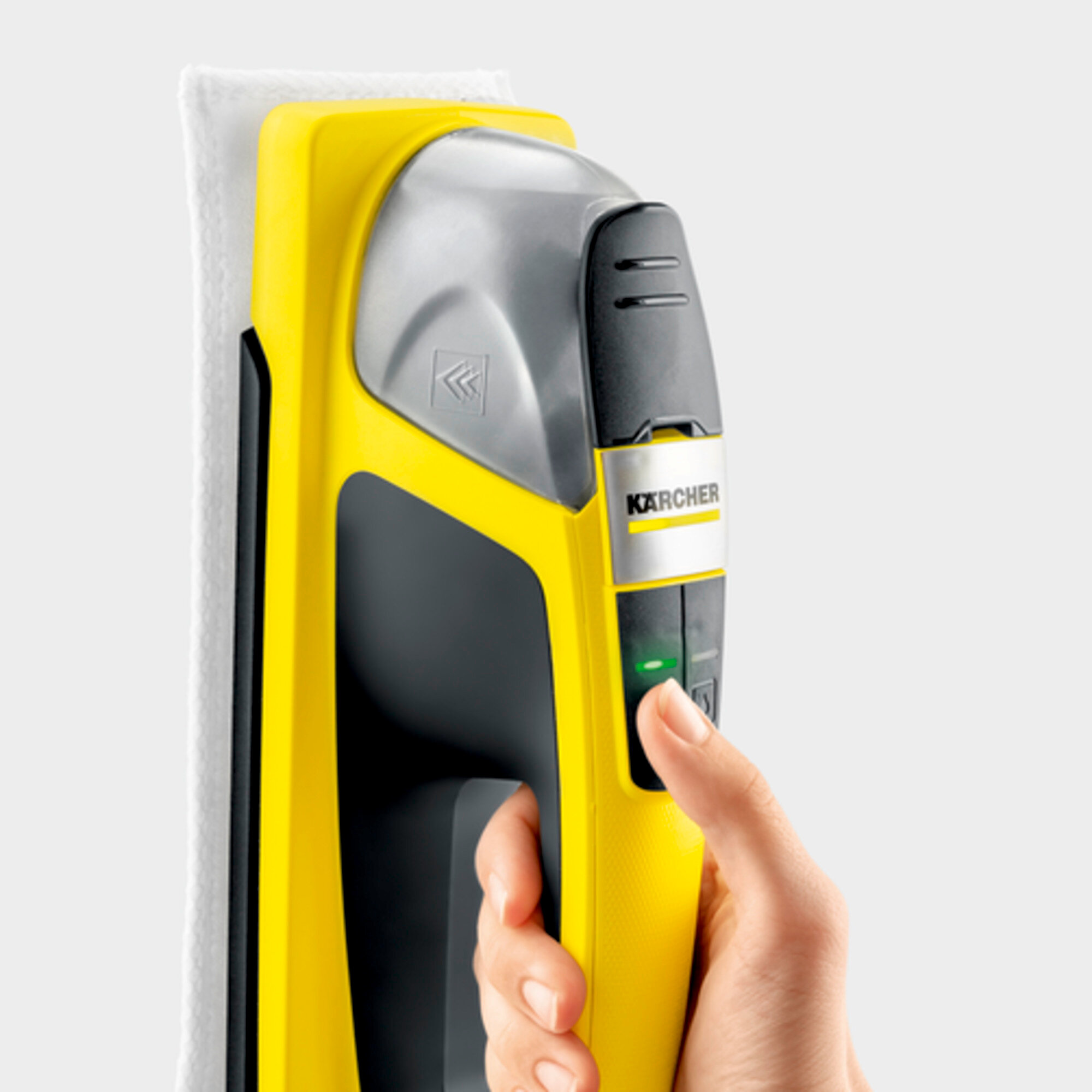 Vibration function
The vibrations help you clean and removes stubborn dirt for you.
Electric water dispensation
The wiping cloth is automatically wetted so that the surface can be wiped straight away.
Quick and easy-to-use tanks
The KV 4 fresh water tank as well as the WV 6 dirty water tank can be filled and drained quickly.
LED display in field of view
Indicates when the KV 4 battery needs to be charged. Indicates the WV 6 battery's remaining minutes of running time.
Removable blade
The WV 6 squeegee blade can simply be detached from the suction nozzle and cleaned after each use.
Drip-free and streak-free results
Thanks to electric water vacuuming, dripping water is now a thing of the past. For sparkling clean windows.
Completely hygienic
Easily fill and drain the fresh and dirty water tank without coming into contact with water or dirt.
Diverse applications
Suitable for all smooth surfaces, such as tiles, mirrors or shower cabins.
Specifications
Technical data
Working width of suction nozzle (mm)
280
Dirty water container capacity (ml)
150
Battery run time (min)
100
Battery charge time (min)
170
Battery type
Lithium-ion battery
Cleaning performance per battery charge
Approx. 300 m² = 100 windows
Current type (V/

Hz

)
100 - 240 / 50 - 60
Weight incl. battery (kg)
0,8
Weight without accessories (kg)
0,8
Weight incl. packaging (kg)
1,7
Dimensions (L × W × H) (mm)
126 x 280 x 310
Equipment
Suction nozzle width, 280 mm
Battery charger
Fast charger
Window cleaner concentrate (1 x 20 ml)
Exchangeable suction nozzle
Wiping cloth, 1 x
Application areas
All smooth surfaces
Windows
Mirrors
Tiles
Glass tables
Shower cabins