Multi-functional vacuum cleaners
With Kärcher wet and dry vacuum cleaners, spray extraction cleaners and ash and dry vacuum cleaners, you are ideally equipped for all possible cleaning situations. Special filter systems and individual accessories enable these robust vacuum cleaners to pick up different types of dirt quickly and thoroughly or remove stubborn stains from textile surfaces without leaving any residue behind. Some of the devices also have powerful rechargeable batteries – for even more flexibility when cleaning.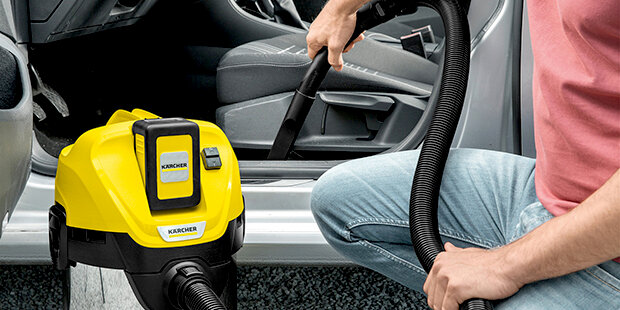 Whether it is dry, wet, coarse or fine: Kärcher wet and dry vacuum cleaners remove all dirt and can even deal with large amounts of water. Ideal for cars, garages, basements, workshops, renovation work and around the home. And, for even more freedom of movement and flexibility, Kärcher offers cordless wet and dry vacuum cleaners.
For allergy sufferers, pet owners and everyone who likes things thoroughly clean: Kärcher carpet cleaners clean textile surfaces such as carpets, upholstered furniture, mattresses, car seats and wall hangings deep into the fibres.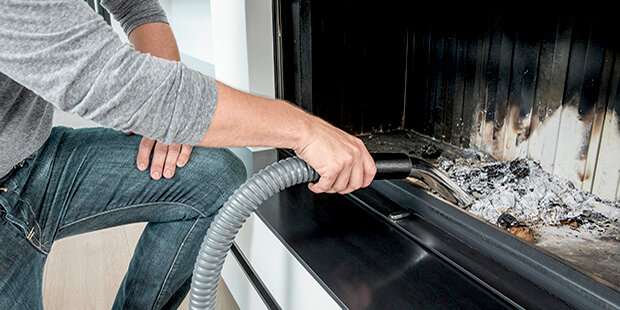 Whether barbecue ash in the summer or fireplace ash in the winter: Kärcher ash and dry vacuum cleaners remove all residual ash. Reliably. Thoroughly. Safely. And hands stay clean all the time. And now also without any cords.