Flat-suction submersible dirty water pump SP 5 Dual
Pumps up to 9500 l/h of clean and dirty water: The robust SP 5 Dual submersible pump with 2-in-1 function for dirty water, 1 mm flat pick-up and height-adjustable float switch.
Thanks to the 2-in-1 function, the robust SP 5 Dual submersible pump can be used for both clean and dirty water and reliably pumps out dirty water containing dirt particles up to 20 mm in diameter. Moreover, the variable filter basket can very quickly be switched from the dirty water setting to flat pick-up for mop-dry results down to 1 mm. With a maximum capacity of 9500 l/h, the SP 5 Dual is perfect for pumping out water from flooded cellars, garden ponds and pools. The slide ring sealing – a tried and tested solution from our professional range – ensures that the pump has a particularly long lifetime. It can be switched on and off automatically via a float switch. The float is also affixed to a rail and can be vertically adjusted for pumping at a low level. The 1 1/4" hoses can be quickly and simply connected via the Quick Connect connection threads.
Features and benefits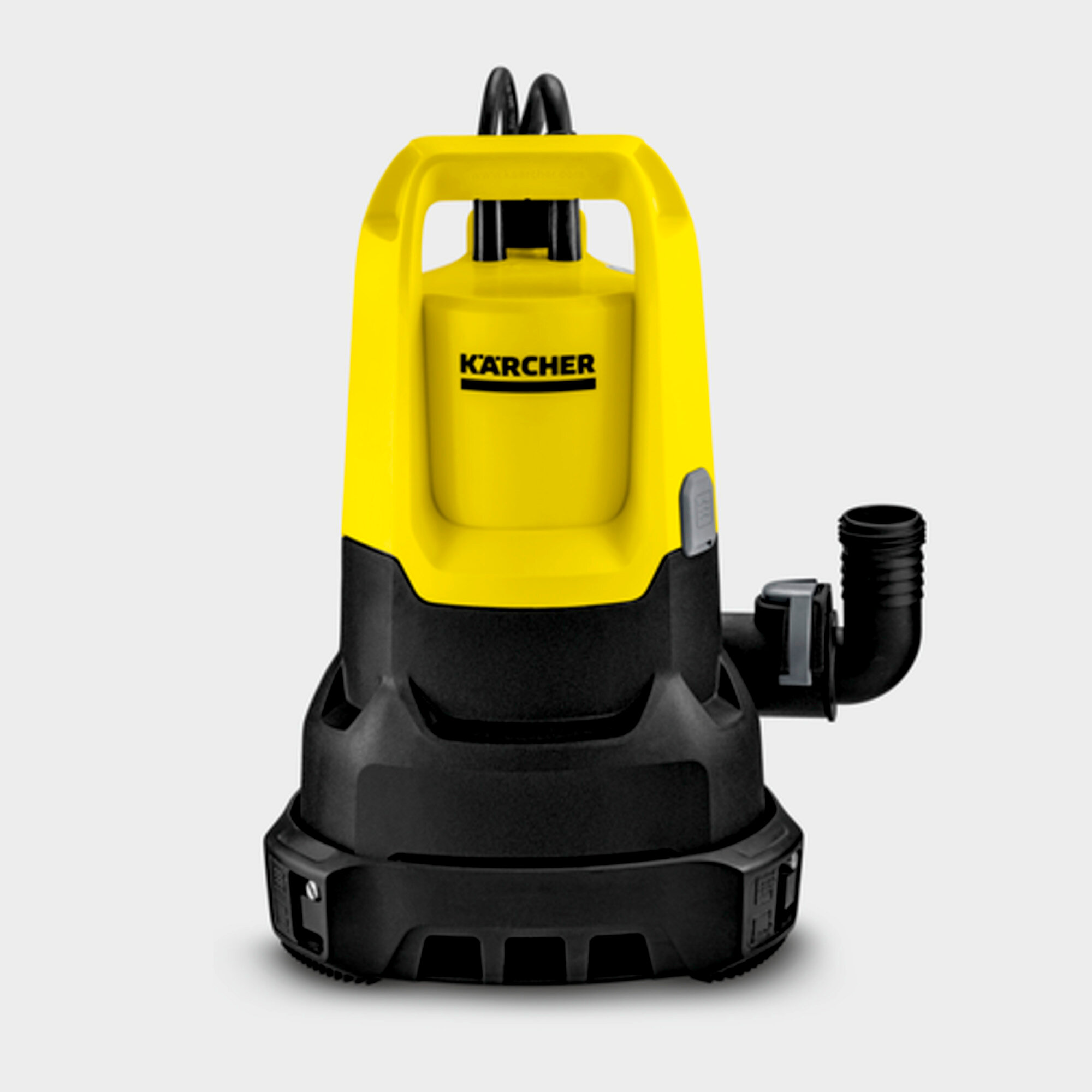 Ceramic face seal.
For an extra long lifetime.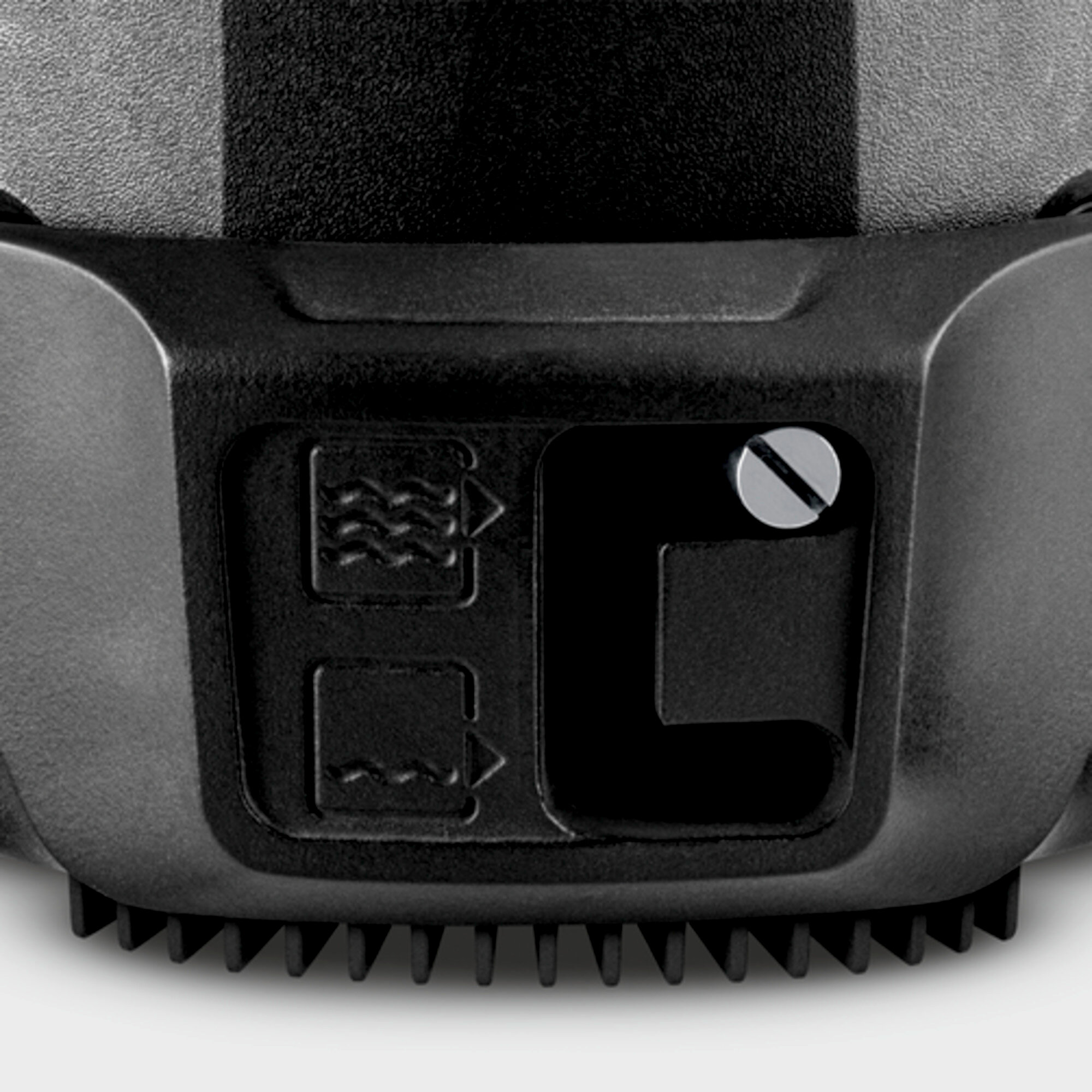 2-in-1 function
For dirty water and flat suction up to 1 mm. Select the desired mode through simple adjustment of the filter basket.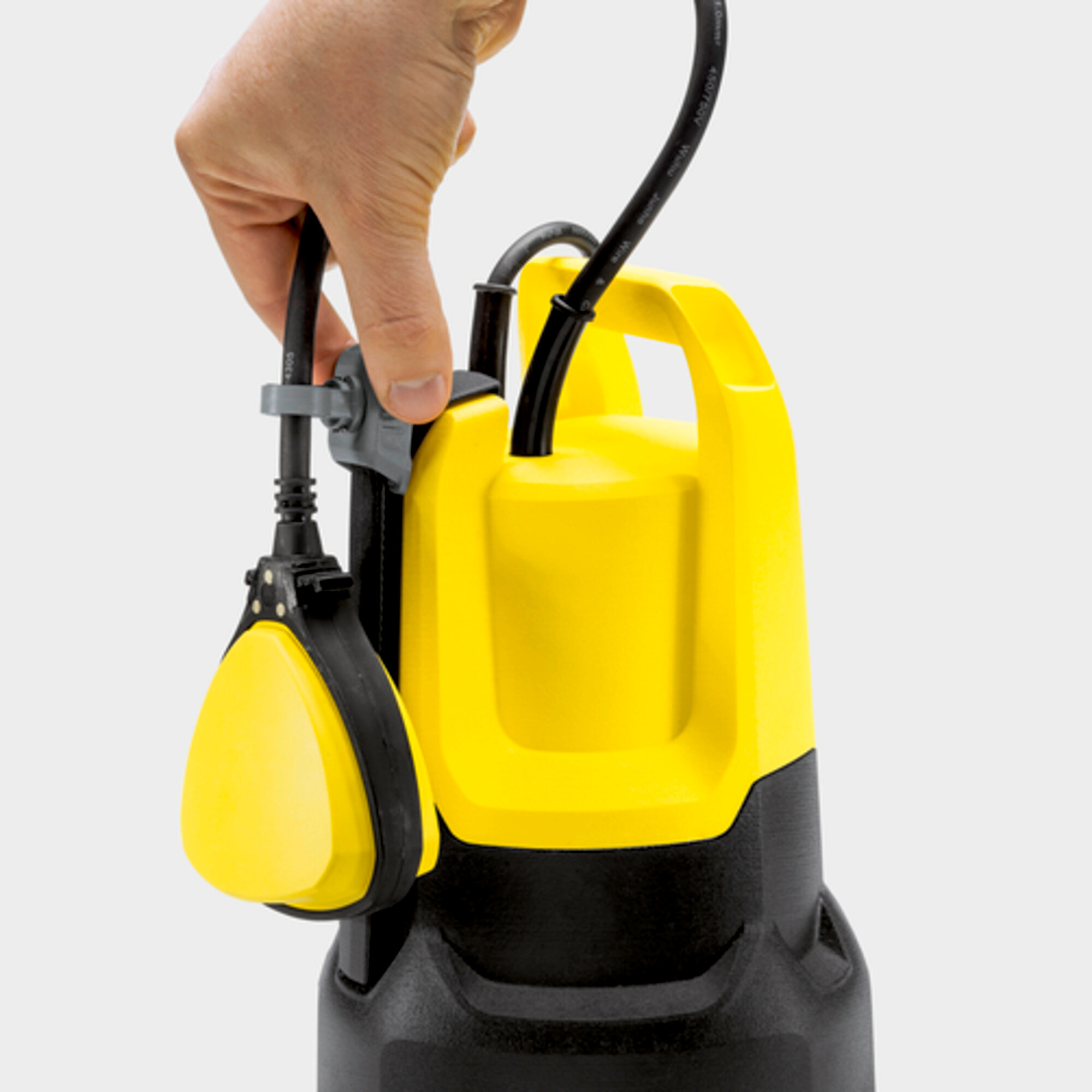 Height-adjustable float switch
Increases the flexibility when setting the switch-on and switch-off point of the pumps and prevents dry running.
Connection thread for quick and uncomplicated connection of 1 1/4" hoses to the pump.
Designed for dirty water
Reliable pumping of water with dirt particles up to 20 mm in size.
Possibility of fixing the float switch
For switching to continuous operation.
Comfortable carrying handle
Comfortable to hold and can also be used as a rope holder.
Specifications
Technical data
Max. motor rating (W)
500
Max. flow rate (l/h)
< 9500
Delivery temperature (°C)
max. 35
Delivery head (m)
7
Pressure (bar)
max. 0,7
Grain size (mm)
max. 20
Immersion depth (m)
max. 7
Min. residual water, manual (mm)
1
Residual water height (mm)
1
Connection thread
G1
Pressure-side connection thread
G1 internal thread
Power cable (m)
10
Voltage (V)
230 / 240
Frequency (

Hz

)
50
Weight without accessories (kg)
4,9
Weight incl. packaging (kg)
5,8
Dimensions (L x W x H) (mm)
237 x 241 x 279
Equipment
Comfortable carrying handle
Hose connection piece: 1 1/4''
Easy hose connection thanks to

Quick Connect

Switching between manual/automatic operation: Possibility of fixing the float switch
2-in-1 function
Flexible, height-adjustable float switch
Ceramic face seal.
In automatic operation (auto), the pump automatically switches with the water level
In manual operation, the pump runs continuously to ensure the minimum quantity of residual water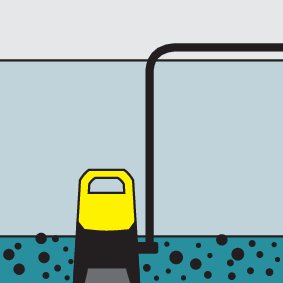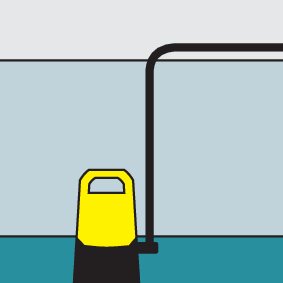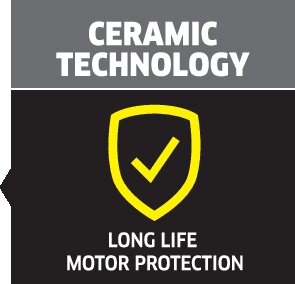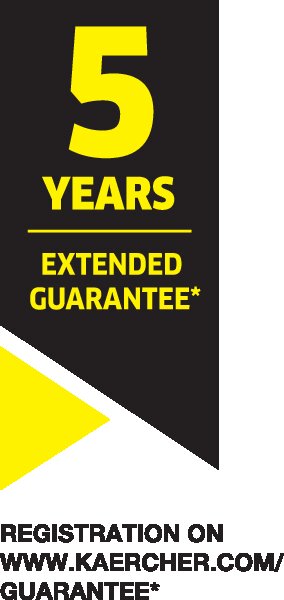 Application areas
Pumping water from garden ponds
Use in event of flooding
Water damage in the house and cellar (washing machine leakages/groundwater penetration)
Pumping water from pools