Scrubber drier
B 40 W Bp DOSE (roller)
Battery powered walk-behind scrubber dryer B 40 W Bp with 40 litre tank. Example: 55 cm roller brush system, pre-sweep function, traction drive, maintenance-free battery with 115 Ah capacity.
A tried-and-tested roller brush system with pre-sweep function and 55 centimetre working width, the infinitely variable traction drive with forward and reverse drive, as well as a maintenance-free battery with 24 V and 115 Ah, are some of the typical equipment features of our to a large extent freely configurable walk-behind scrubber dryer B 40 W Bp. For instance, this is also available with 55 centimetre working width, different batteries or as a corded version. Other interesting options are the Dose cleaning agent dosing system for the exact dosage of a preset amount of cleaning agent in the 40 litre fresh water tank, the time-saving Auto Fill function for the convenient, automatic filling of the fresh water tank, as well as the tank rinsing system for the splash-free cleaning of the dirty water tank. Our innovative KIK key system effectively protects against operating errors, while the eco!efficiency mode extends the battery runtime and significantly reduces the operating noise.
Features and benefits
Choice of three batteries. Also available as a mains-operated variant
Battery types: maintenance-free with 70 or 105 Ah, as well as low-maintenance with 80 Ah.
The built-in charger is perfectly adapted for the different battery types.
For a long battery life.
Convenient Auto Fill function
Time-saving filling of the fresh water tank.
Filling with the fresh water hose stops automatically as soon as the tank is full.
Brush head with rollers
Optionally available with a 45 or 55 centimetre working width.
High contact pressure for perfect cleaning results.
Perfect for structured surfaces.
EASY Operation switch
Simple operation.
The basic functions are easily controlled using the EASY Operation switch.
Energy-saving
eco!efficiency

mode
Lowers energy consumption and extends the battery runtime.
Reduces the operating noise and permits use in noise-sensitive areas.
Easy handling
Easy handling thanks to logically structured control elements with colour coding.
Simplified use and shortened teach-in time.
Powerful traction drive
Optionally with traction drive. Infinitely variable forward and reverse operation.
Maximum speed can be pre-set.
Individually configurable device
Equipment features such as brush heads, squeegees or operating mode are freely selectable.
Perfect adaptation of the machine to the cleaning requirements.
Enables the most economical solution for our customers.
Innovative KIK system
Yellow key for operators, grey key for supervisors.
Keys can be individually set to the user's native language.
Helps avoid operating errors, thus lowering the service costs.
Integrated sweeping function
With integrated sweep bin for coarse particles.
Protection against blockages on the squeegee. For perfect suction.
Specifications
Technical data
Drive type
Battery
Traction drive
Traction motor
Working width of brushes (mm)
550
Working width, vacuuming (mm)
850
Tank of fresh/dirty water (l)
40 / 40
Battery (V)
24
Battery runtime (h)
max. 3,5
Battery charging time (h)
approx. 12
Power supply for battery charger (V/

Hz

)
100 - 240 / 50 - 60
Brush rotational speed (rpm)
1200
Brush contact pressure (g/cm²/kg)
140 / 25,7
Water consumption (l/min)
2,6
Sound pressure level (dB(A))
69
Total permissible weight (kg)
210
Dimensions (L x W x H) (mm)
1249 x 620 x 1145
Equipment
Roller brush
Sweeping function
Tank-in-tank design
Motor: Battery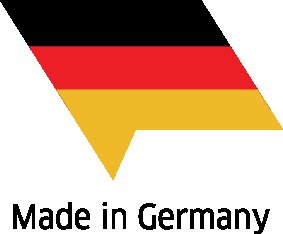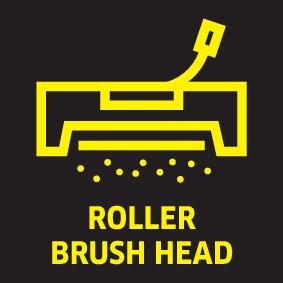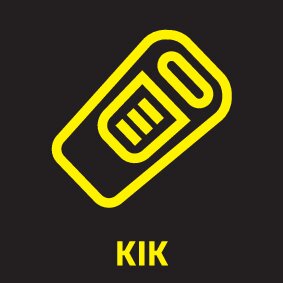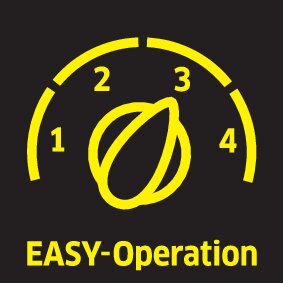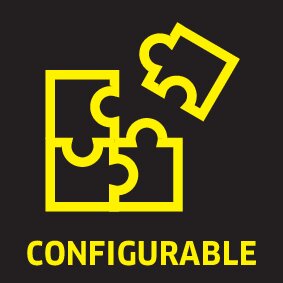 Application areas
Ideal for maintenance and intermediate cleaning, e.g. in public buildings
Also suitable for cleaning applications in the retail sector, canteens or offices