High-pressure washer
HD 8/18-4 MXA Plus
Excellent performance data (hourly water volume of 760 l at 180 bar working pressure) and a convenient hose reel are what make the HD 8/18-4 MXA Plus stand out in daily commercial use.
Our compact, mobile, unheated HD 8/18-4 MXA Plus high-pressure cleaner with 4-pole slow-running three-phase motor impresses with a large range of equipment, service-friendly design and high flexibility of use. An integrated hose reel makes handling the high-pressure hose infinitely easier and the newly developed robust 3-piston axial pump with brass cylinder head increases cleaning performance and energy efficiency by an impressive 20%, whilst also ensuring a long service life. The high-quality components are protected by an automatic pressure relief feature and a large water filter. Innovative solutions ensure that you can work without tiring and save on attachment and removal time: the EASY!Force high-pressure gun utilises the recoil force of the high-pressure jet to reduce the holding force to zero, while the EASY!Lock quick-release couplings enable handling that is five times faster than conventional screw connections without compromising on robustness or longevity. Thanks to clever solutions, accessories right through to the optional cup foam lance can be stored directly on the machine for safe transportation.
Features and benefits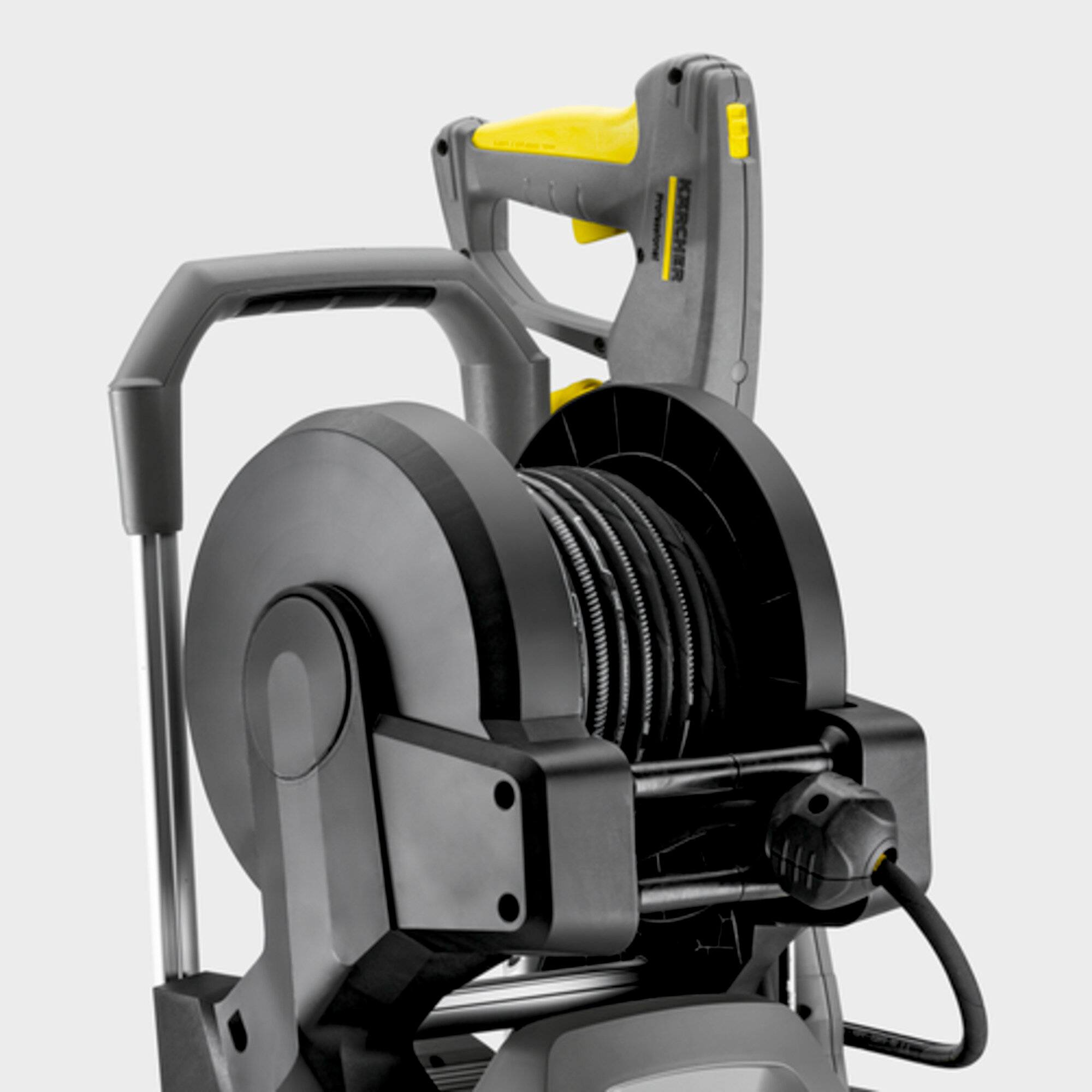 Spring-mounted automatic hose reel
Maximum comfort when handling the high-pressure hose. Makes possible short set-up times thanks to quick winding and unwinding. Avoids tripping hazards, thus increasing operational safety.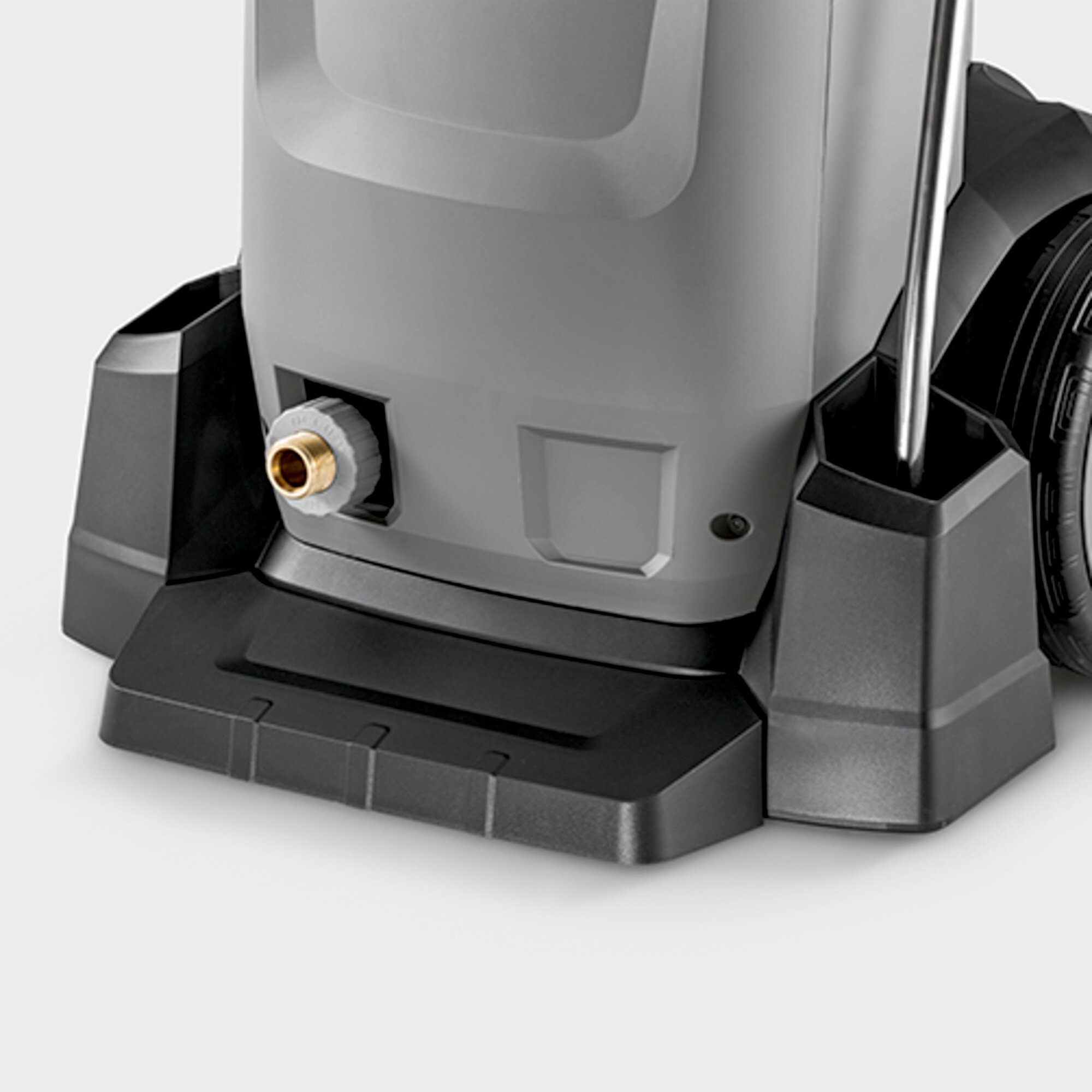 Additional stand
Enlarges the stand area of the machine. Increases the tilt stability when operated upright.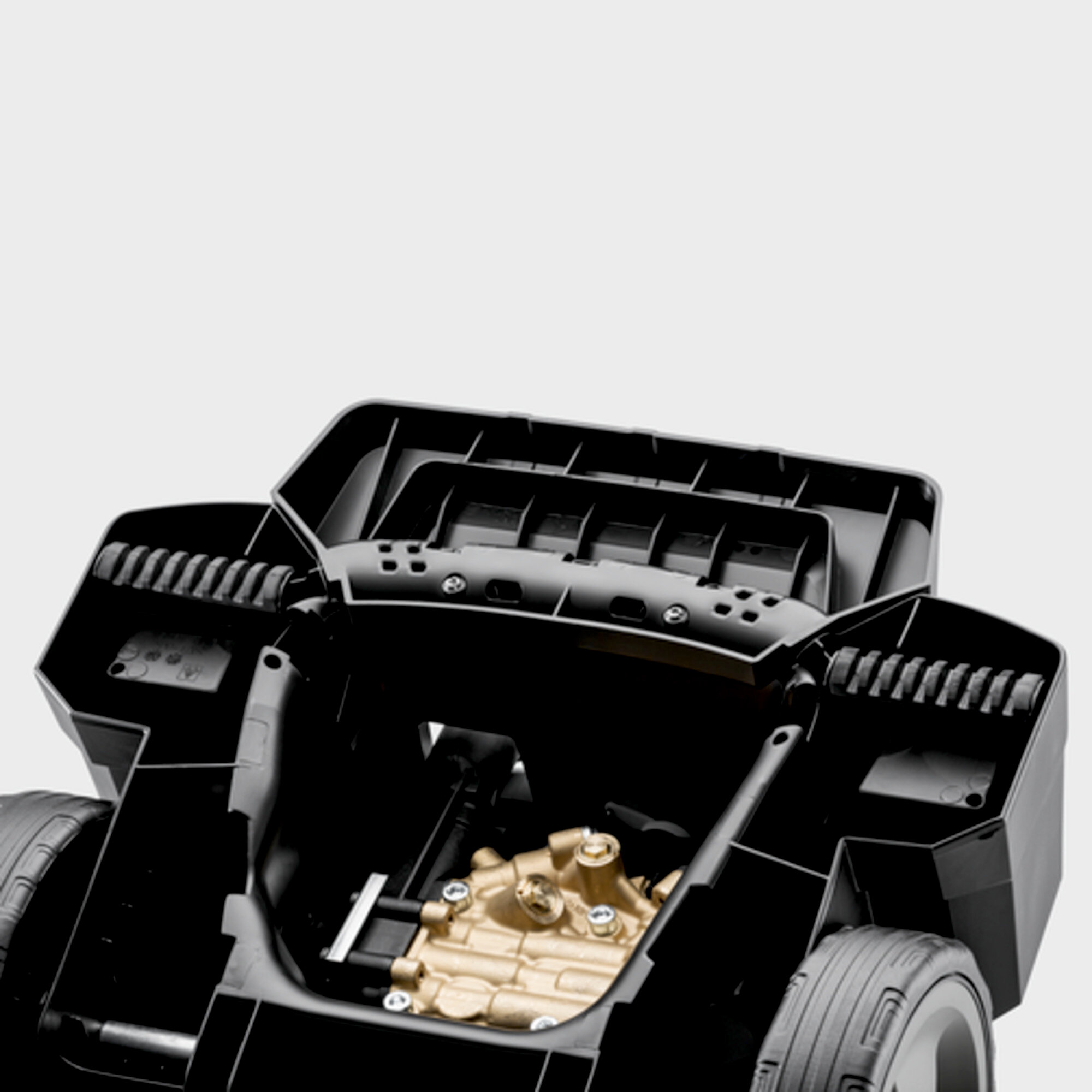 High-quality equipment
Automatic pressure relief for protecting the components extends their life. Powerful, 4-pole, slow-running electric motor. High-quality brass cylinder head.
Clever accessory storage
Holder for the cup foam lance.

EASY!Lock

TR20 permits storage of the Power nozzle or a surface cleaner directly at the machine.
Practical nozzle compartment for storing the rotary nozzle.
Outstanding mobility
The push handle, which can be retracted at the touch of a button, increases the compactness of the machine and reduces the spatial requirement.
Can be easily stored in service vehicles.
Integrated storage possibilities reduce the set-up times.
Flexible operation
For vertical and horizontal operation.
Maximum stability during horizontal operation as the wheels do not touch the floor.
Easy servicing
Easy access to the cylinder head through the open part at the bottom of the machine.
Quick access to the electrical box by simple removal of the machine cover.
Large, easy-to-reach water fine filter for protecting the pump against dirt particles in the water.
Effortless and time-saving solutions
Fatigue-free

EASY!Force

high-pressure gun.

EASY!Lock

quick-release couplings: durable and robust. And five times faster than screws.
Increased energy efficiency
Newly developed 3-piston axial pump with considerably reduced flow and pressure losses.
20% increase in cleaning performance and energy efficiency.
Specifications
Technical data
Supply voltage (Ph/V/

Hz

)
3 / 400 / 50
Flow rate (l/h)
380 - 760
Inlet temperature (°C)
60
Working pressure (bar/MPa)
30 - 180 / 3 - 18
Max. pressure (bar/MPa)
270 / 27
Connected load (kW)
4,6
Power cable (m)
5
Water inlet
3/4″
Weight (with accessories) (kg)
45,7
Weight incl. packaging (kg)
49,6
Dimensions (L x W x H) (mm)
400 x 455 x 966
Equipment
Spray gun:

EASY!Force

High-pressure hose: 15 m, Flex
Spray lance: 840 mm
Power nozzle
Dirt Blaster
Integrated high-pressure hose reel
ANTI!Twist
Pressure switch-off
Servo control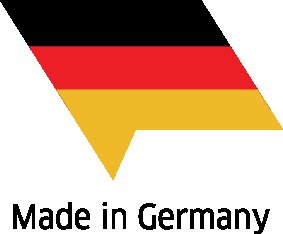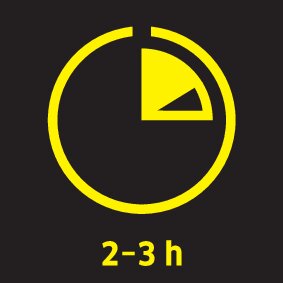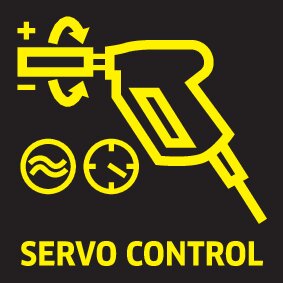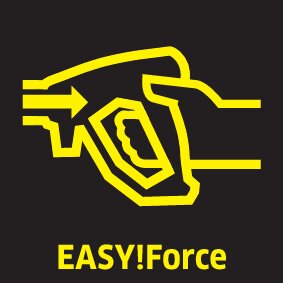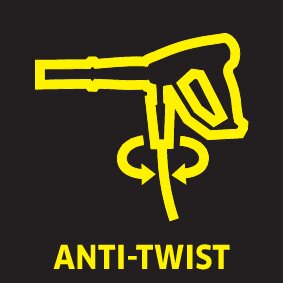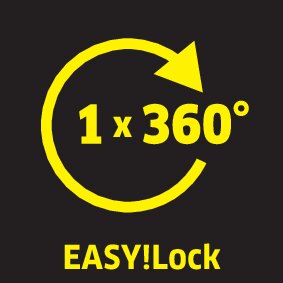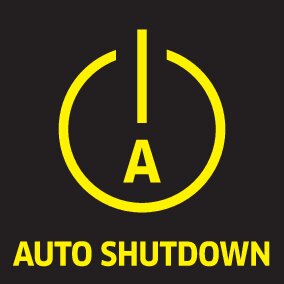 Application areas
Perfect for use in vehicle cleaning, in the construction and transport sectors, as well as industry