Industrial vacuum
IVS 100/75 M Z22
With 7.5 kW, the IVS 100/75 M Z22 super-class industrial vacuum features the most powerful side channel blower in our range. Explosion-proof machine for Zone 22 with dust class M certificate.
The top model in our super-class explosion-proof industrial vacuum range: the IVS 100/75 M Z22 impresses with a wide range of applications, the highest level of safety and outstanding performance data. Suitable for both mobile and stationary use, the vacuum cleaner is equipped with a 7.5 kW side channel blower with IE2 efficiency and soft start-up to avoid undesired peaks in power when the machine is started. It is suitable for vacuuming very large quantities of fine dusts that are hazardous to health and potentially explosive dusts, is permitted for use in Zone 22 and certified for dust class M. This is partly due to a large and – thanks to the 16-pleated design – compact M-approved star filter. The horizontal filter shaker with gearbox ensures optimum suction power at all times, while the 100-litre stainless steel container with set-down mechanism is responsible for long work intervals and easy disposal. There are various options for stowing accessories so that they are safe for transportation and do not get lost.
Features and benefits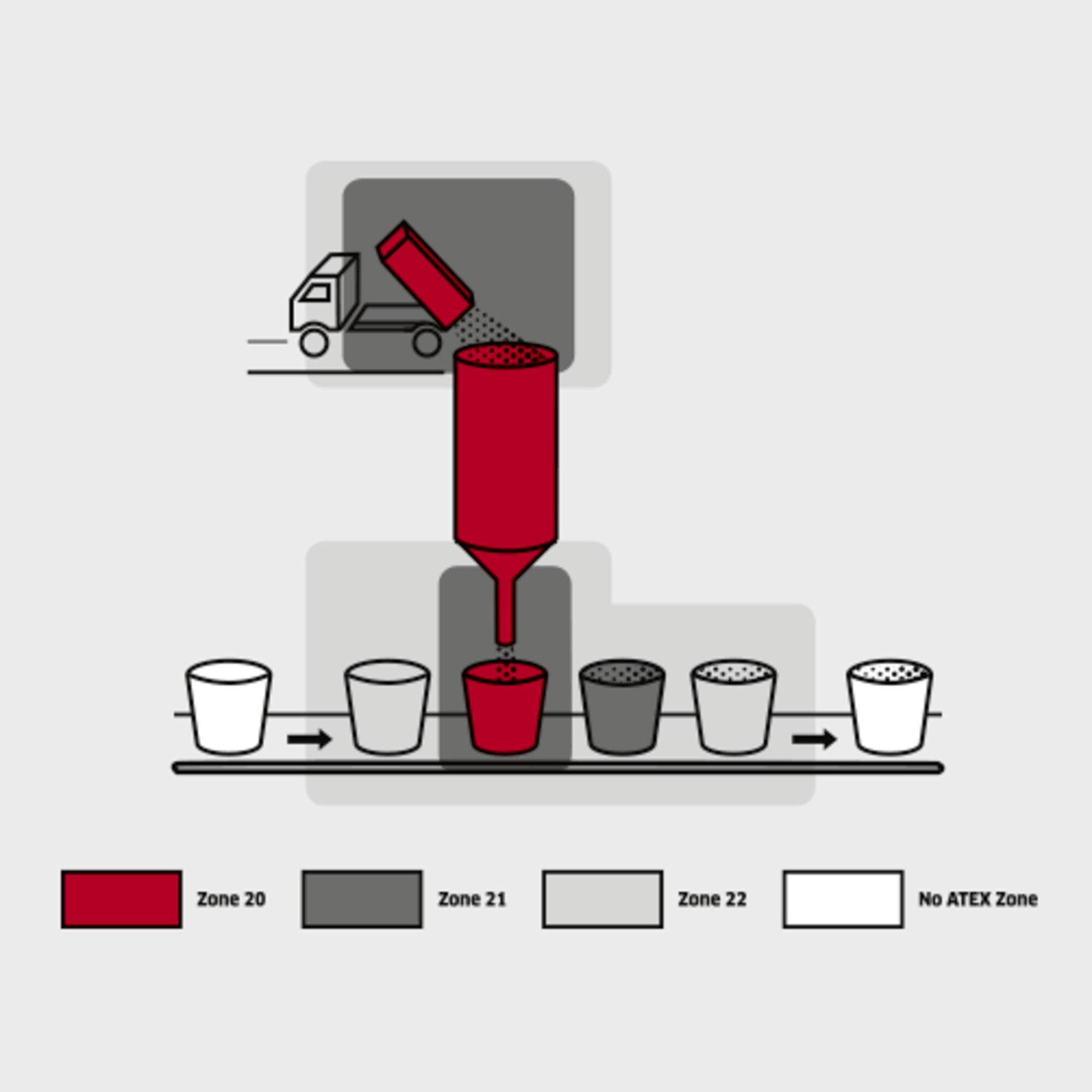 Suitable for zone 22
IVS Ex vacuums guarantee the highest level of safety thanks to the latest technology. Reliable vacuuming of substances which could put health at risk such as explosive dusts.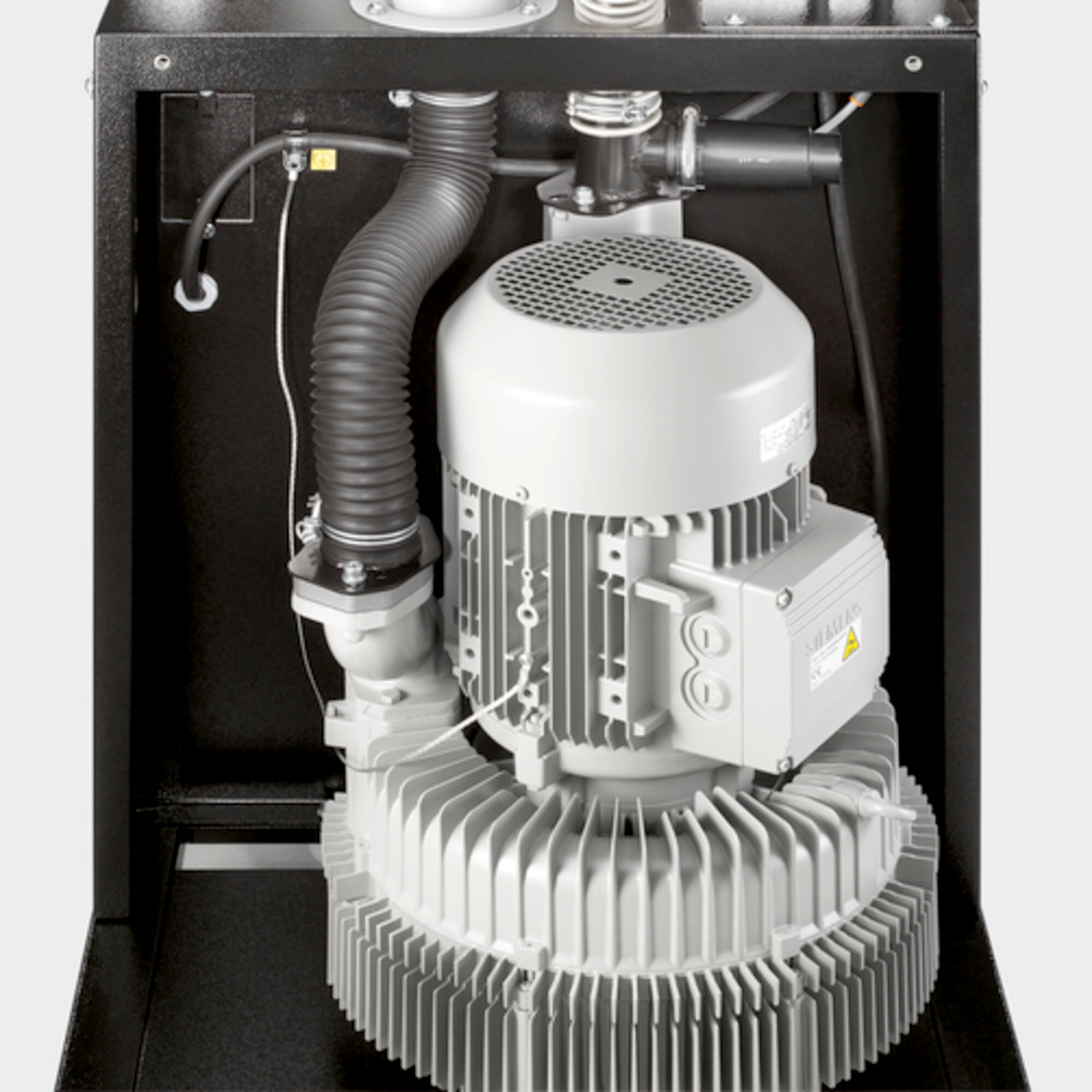 Power-saving soft start
Low starting current prevents power supply voltage dips. Low energy peaks ensure lower energy costs. Only low machine fuse protection necessary. (Up to 5.5 A,16 A fuse protection is sufficient.)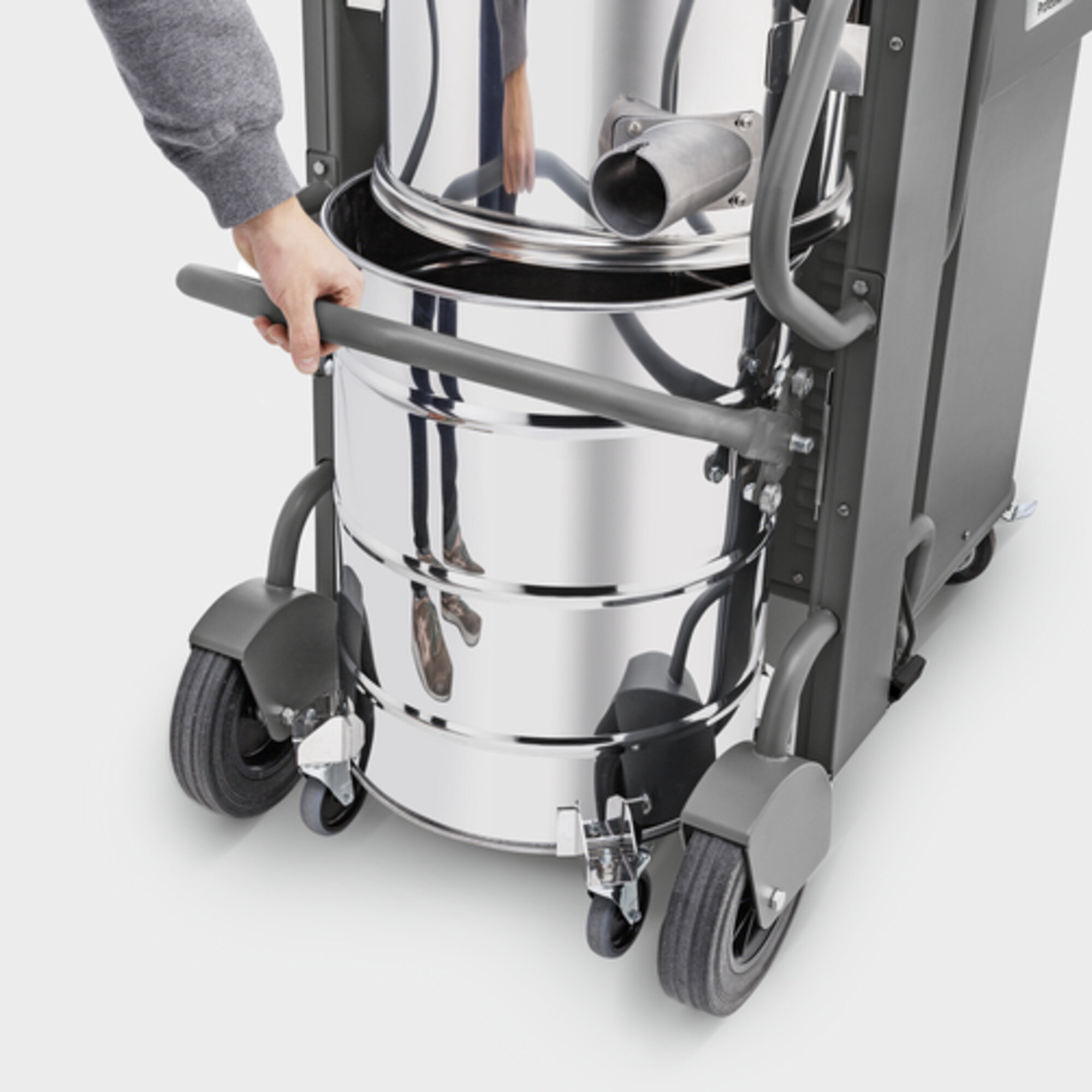 User-friendly set-down mechanism
Easy and time-saving container removal directly on the handle. The practical container handle serves as an aid for pulling and pushing the machine to the emptying point. Large industrial rollers ensure maximum mobility even on uneven floors and under heavy load.
Horizontal operation of filter cleaning system
The handle for manual filter cleaning is located at a convenient operating height and makes working comfortable.
Regardless of the amount of force applied by the user, a gearbox ensures consistent cleaning results.
Longer filter downtime due to more frequent filter cleaning and metered power transmission to the filter.
User-friendly machine handling
Hose hook and accessory storage ensure fast tool access and tidy storage.
Integrated cable hook for secure cable storage.
Optional remote control
Optional radio remote control for machine operation from a distance of up to 100 m.
Convenient, time-saving operation of the machine in a single forward movement.
Optimal space utilisation: the vacuum cleaner can be stored in unused or safety areas.
Specifications
Technical data
Supply voltage (Ph/V/

Hz

)
3 / 400 / 50
Air flow (l/s/m³/h)
148 / 536
Vacuum (mbar/kPa)
290 / 29
Container content (l)
100
Container material
Stainless steel
Rated input power (kW)
7,5
Vacuuming type
Electric
Filter areas (m²)
2
Connection nominal diameter
ID 70
Accessory nominal diameter
ID 70 ID 50
Sound pressure level (dB(A))
73
Weight without accessories (kg)
180
Weight incl. packaging (kg)
191,5
Dimensions (L x W x H) (mm)
1202 x 686 x 1495
Equipment
Accessories included in the scope of delivery: no
Container emptying: Set-down trolley