Industrial vacuum
IVR-L 400/24-2 Tc
For vacuuming large quantities of coarse metal shavings and liquids such as oils and coolant emulsions: IVR-L 400/24-2 Tc mobile liquid and swarf vacuum. With 400 l container volume.
The main purpose of the IVR-L 400/24-2 Tc mobile liquid and swarf vacuum is to vacuum extremely large quantities of coarse swarf, mud, oil and coolant emulsions. Two bypass turbines and the durable, washable pocket filter guarantee high and constant suction power without any reduction in the filter effect. With a rated input power of 2.4 kW, the AC-powered mobile vacuum impresses with its robust, compact and maintenance-friendly design, which can handle even the toughest of industrial applications. The sound-damped drive unit and an exhaust silencer ensure low operating noise. The container with volume of 400 litres is emptied using minimal force by a tilting chassis with a roll-off mechanism or, if required, using a forklift. Liquids can be simply drained by detaching the drain hose with a filling level indicator.
Features and benefits
Ergonomic tilting chassis with roll-off mechanism
Sophisticated system for safe, manual, effortless emptying.
Chassis system enables ergonomic tilted emptying using the roll-off mechanism.
Quick and convenient emptying of the large 400-litre containers by tilting.
Convenient and time-saving emptying option using a forklift
Welded in forklift plug-in units enable safe grabbing and transportation.
Visual filling level indicator
Transparent hose for checking the amount of fluid absorbed.
The hose is also used for easy emptying.
Fitted with two very quiet fan motors
For powerful suction power and optimum cleaning performance.
Fans can be switched on separately for individual suction power as required.
Very quiet drive head ensures that the cooling air is blown out evenly.
Equipped with compact surface filter of dust class L
Reliably prevents coarse particles from entering the suction turbines.
Specifications
Technical data
Supply voltage (Ph/V/

Hz

)
1 / 220 - 240 / 50 - 60
Container content (l)
400
Air flow (l/s/m³/h)
148 / 532
Rated input power (kW)
2,4
Vacuuming type
Electric
Vacuum (mbar/kPa)
230 / 23
Connection nominal diameter
ID 50
Accessory nominal diameter
ID 50 ID 40
Weight without accessories (kg)
180
Weight (with accessories) (kg)
187,2
Weight incl. packaging (kg)
203,2
Equipment
Container emptying: Tilting chassis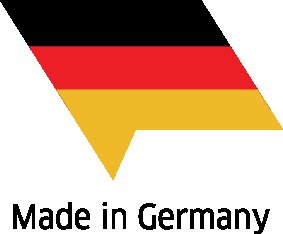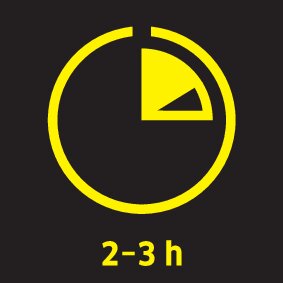 Application areas
For large quantities of solids, such as coarse swarf, metal shavings, sand, blasting abrasive
For large quantities of liquids, such as oils or coolant emulsions