Industrial vacuum
IVR-L 65/12-1 Tc
The IVR-L 65/12-1 Tc industrial vacuum is a compact, entry-level machine with tilting chassis for vacuuming liquids and/or shavings in the metal processing industry.
The Kärcher IVR-L 65/12-1 Tc industrial vacuum is suitable for vacuuming and separating coolants, lubricant emulsions, water or oil containing solids (e.g. metal shavings). The vacuumed shavings can be collected in a swarf basket whilst the liquid component is recirculated using a drainage pipe. The option for drainage to be carried out using a tilting chassis is also available. The current filling level is always visible on the drainage pipe. Vacuuming is controlled by a 360° rotatable hose connection on the suction head. This allows dirt around the vacuum cleaner to be easily and conveniently vacuumed without the pipes getting tangled. An integrated mechanical fill-level cut-off function protects the vacuum cleaner from overfill. At 1.2 kW, the IVR-L 65/12-1 Tc is an entry-level machine for vacuuming liquid and/or shavings.
Features and benefits
Outstanding driving characteristics
Compact construction and robust material for top driving characteristics, maximum flexibility and long-lasting durability.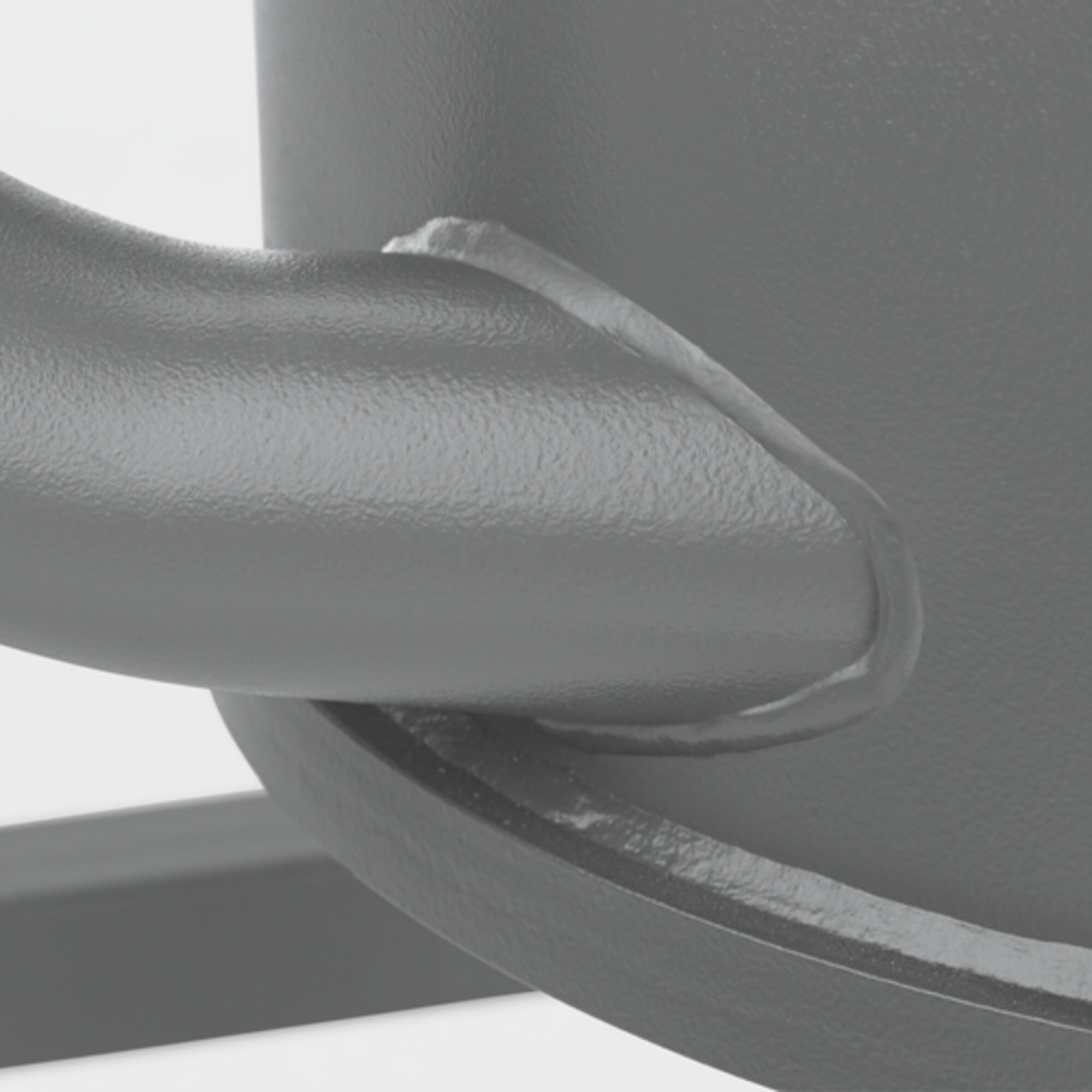 Long-lasting
High-quality materials and robust welding techniques guarantee a long service life. An oil-resistant power cable is included as standard and further prolongs the machine's service life.
Float ball for volume flow disruption
A float ball in the machine head interrupts the suction flow as soon as the maximum filling capacity is reached. Use as an emergency circuit. The filter must be dry when restarting.
360° working radius
Clean in all directions thanks to the rotatable hose connection on the suction head. Tangle-free suction hose.
Specifications
Technical data
Supply voltage (Ph/V/

Hz

)
1 / 220 - 240 / 50 - 60
Container content (l)
65
Air flow (l/s/m³/h)
59 / 212,4
Rated input power (kW)
1,2
Vacuuming type
Electric
Vacuum (mbar/kPa)
230 / 23
Connection nominal diameter
ID 50
Accessory nominal diameter
ID 40
Weight without accessories (kg)
40
Weight (with accessories) (kg)
40
Weight incl. packaging (kg)
41
Equipment
Accessories included in the scope of delivery: no
Container emptying: Tilting chassis