Self-service suction devices & forecourt appliances
Self-service vacuums and forecourt machines from Kärcher attract additional turnover.
Vehicle vacuuming made easy.
A central vacuum system integrates drive, filter and control in one compact unit. State-of-the-art technology offers outstanding suction results with low running costs. For the operator, what particularly stands out is the low-maintenance yet reliable operation. The tried and tested components, designed for continuous operation, reduce the susceptibility to failures to almost zero. For the operator, the always accurate suction power means time savings and thus satisfaction.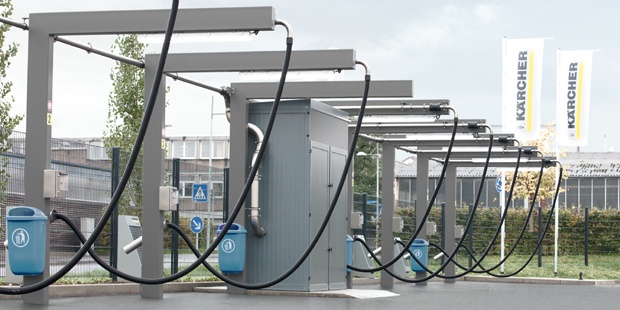 Optimal power adjustment
A side channel compressor with intelligent regulation ensures consistently high suction power. At the same time, the modern drive concept reduces the energy requirements to a necessary minimum.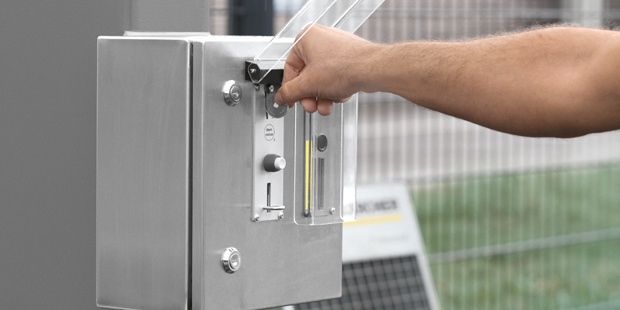 Easy-to-use & easy-to-operate
Simply put the coins in and you're good to go – an intuitive operating and handling concept for a convenient vacuuming experience. A central, easily accessible service point saves time and money spent on daily maintenance. The suction hose guide, operated from above, offers optimal access even in awkward corners of the vehicle.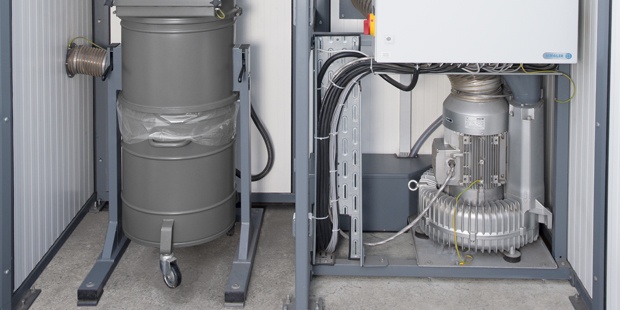 A variety of integration options
The central components are fixed to a rack. These can be delivered with or without enclosure, as required. The number of suction points is adapted according to the customer request, thereby offering the greatest possible flexibility.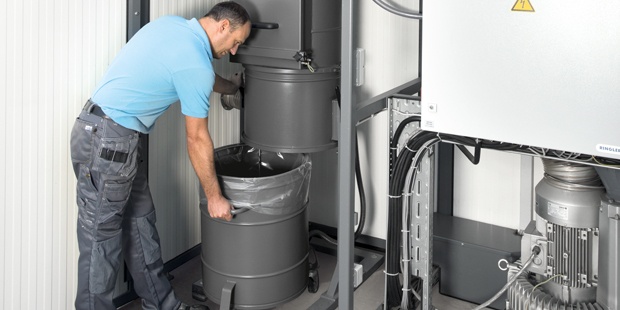 Low-maintenance
Thanks to an automatic filter cleaning system, the system is low-maintenance and reliable in operation. A bypass ensures inflowing air in the piping and thus creates a self-cleaning effect.