SP 3 DIRT DRAINAGE PUMP
The SP 3 Dirt can pump 7,000 litres of water an hour. Making this a great addition to your home, to clean your pond or help tackle a flooded basement.
Find your local Kärcher Center:
The Kärcher SP 3 dirty water pump can help you tackle large volumes of water, moving it from one area to another. The SP 3 Dirt can pump 7,000 litres of water and hour, making it very effective. This pump can be used to clean your pond, empty a pool, or to tackle a flooded area. This pump can also tackle clean water if required. The SP 3 uses a float switch to automatically turn itself on, if an area starts to flood. This float switch can also be held in place above the pump to clear the last remaining water, however you must monitor the pump when doing so. This SP 3 can deal with dirt particles up to 20mm in diameter. It comes with a G1 thread connector. You can use a standard garden hose to pump the water away if required, using a tap adapter to connect the hose to the pump.
Features and benefits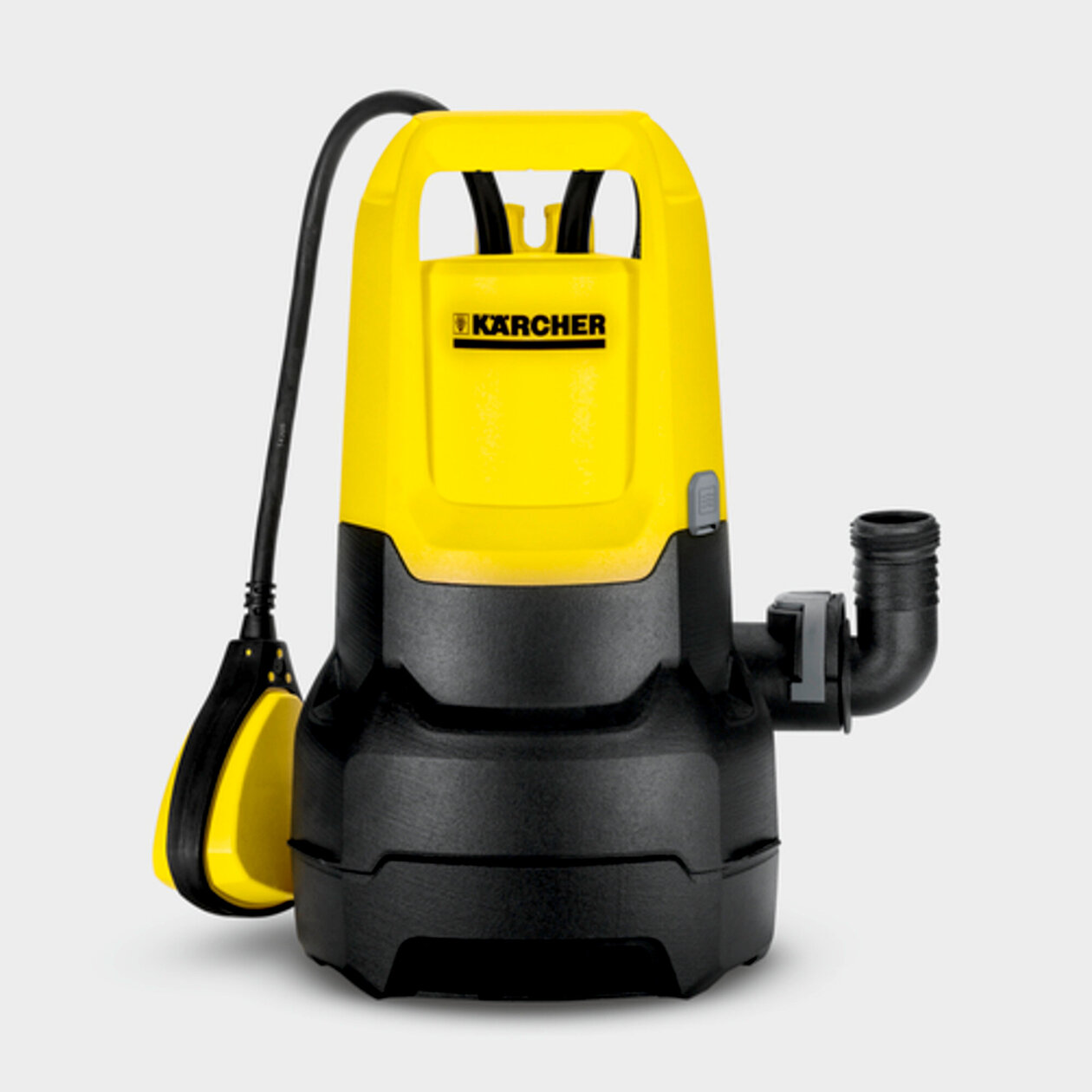 Ceramic face seal
For an extra long lifetime.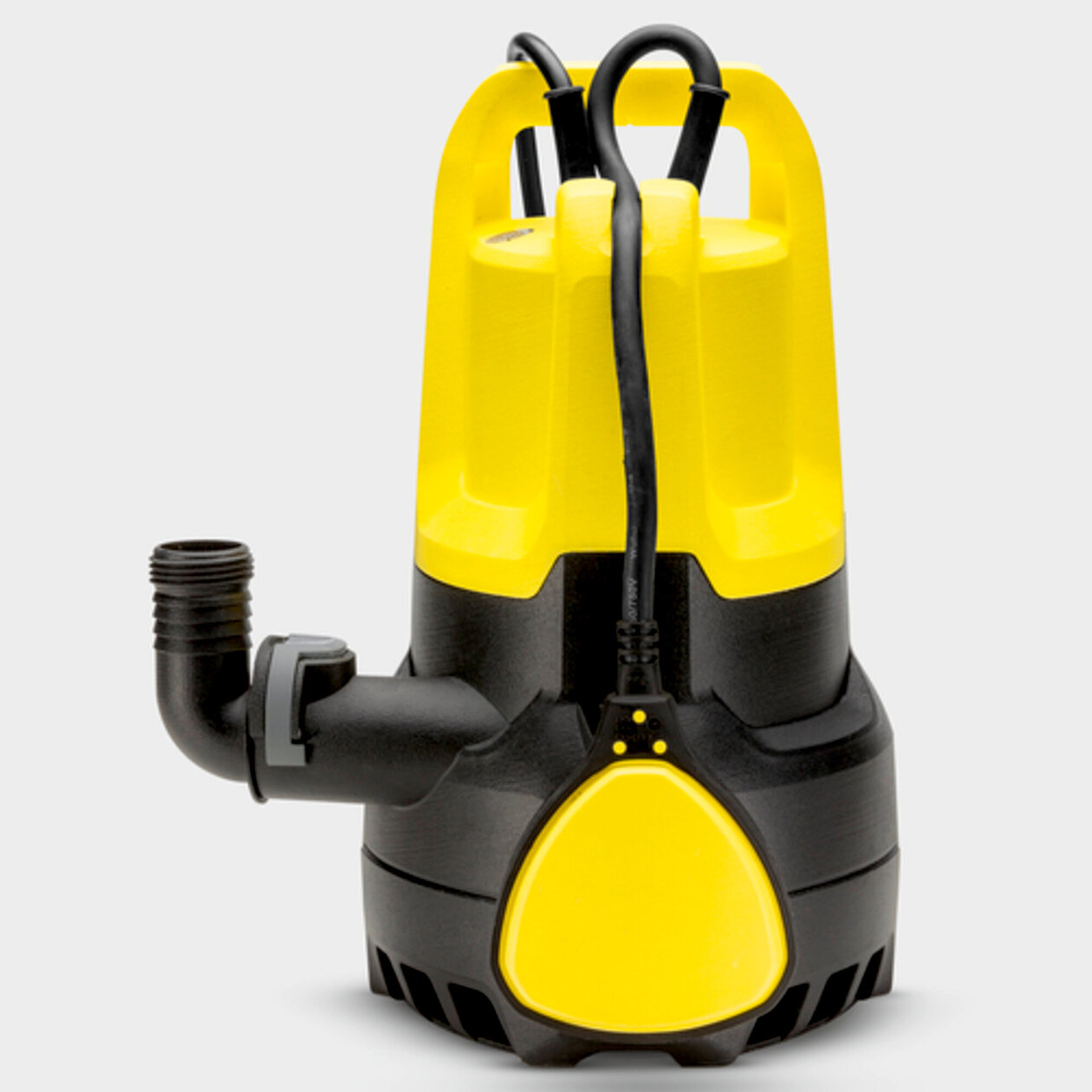 Float switch
Switches the pump on and off again according to the water level, preventing dry running of the pump.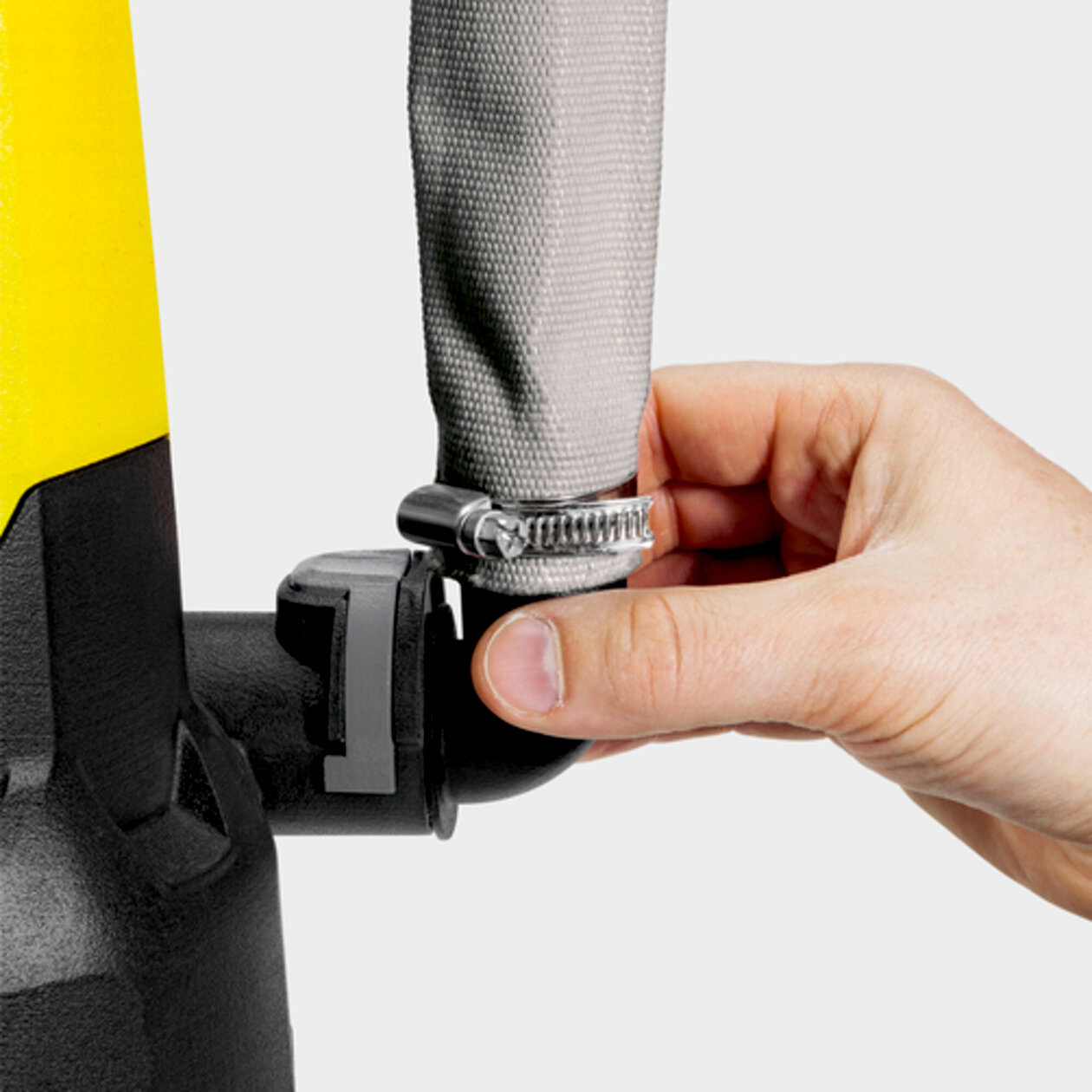 Quick Connect
For quick and uncomplicated connection of 1 1/4" hoses to the pump.
Designed for dirty water
Reliable pumping of water with dirt particles up to 20mm in size.
Possibility of fixing the float switch in place
For switching to continuous operation.
Comfortable carry handle
Comfortable to hold and can also be used as a rope holder.
Sturdy and easy to attach a pre-filter, available as an accessory
Protects the pump against large dirt and therefore protects the pump impeller from becoming blocked.
Specifications
Technical data
| | |
| --- | --- |
| Max. motor rating (W) | 350 |
| Max. flow rate (l/h) | 7000 |
| Delivery temperature, max. (°C) | 35 |
| Delivery head/pressure, max. (m/bar) | 6 / 0.6 |
| Max. grain size (mm) | 20 |
| Max. depth of immersion (m) | 7 |
| Min. residual water, manual (mm) | 25 |
| Residual water height (mm) | 25 |
| Power cable (/m) | H05RN-F / 10 |
| Voltage (V) | 230 - 240 |
| Frequency (Hz) | 50 |
| Dimensions (L x W x H) (mm) | 229 x 238 x 303 |
| Weight without accessories (kg) | 4.2 |
Equipment
Comfortable carry handle
Connecting hose, 1 1/4''
Easy hose connection thanks to

Quick Connect

Switching between manual/automatic operation, Possibility of fixing the float switch
In automatic operation (auto), the pump automatically switches with the water level
In manual operation, the pump runs continuously until the minimum quantity of residual water is reached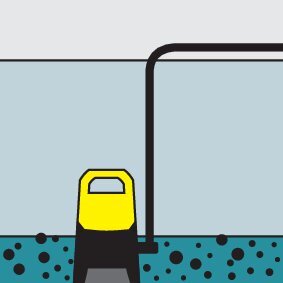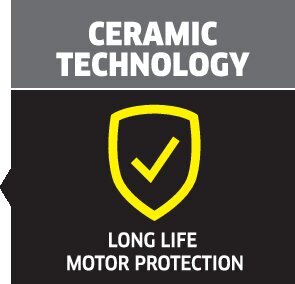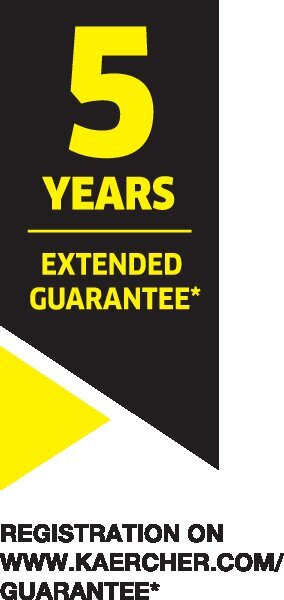 Application areas
For pumping water out of garden ponds
SP 3 Dirt
is rated out of
5
by
4
.
Rated

5

out of

5
by
Tundish
from
Did what it was meant to do.
Used it for the first time yesterday to empty our hot tub. Have recently been widowed and it was the first time I had had to do it. Bought this machine specifically for the job and it did it in a fraction of the time it used to take.
Date published: 2018-09-30
Rated

1

out of

5
by
Jim green
from
No adapter
I just bought this pump and on opening the box find I can't use it without a adapter not supplied now having searched the net can't find one !! I can't rate it as I can't use it
Date published: 2017-04-24
Rated

5

out of

5
by
wolfman
from
great pump well worth the money.
i bought this a mth ago and am well pleased with it, i use it 4 my pond and it done a very good job, karcher are the best 4 everything.
Date published: 2016-09-28
Rated

3

out of

5
by
paulatepc
from
Essential fittings should be included
Bought this pump locally and got it home before I realised it needed an outlet adaptor to be able to fit a hose or pipe - this is available separately but you only find out it is essential after you have opened the box at home. The adaptor also includes a one-way valve that fits to the 90 degree bend (that is included in the pump box) and comes with a jubilee clip for a 1 inch maximum diameter hose. In my view this should all be included in the pump package as it is essential for operation. The outlet hose diameter can be 1 inch or 3/4 inch, but not a normal garden hose diameter, unless you make your own reducer, which I did so I could use a very long garden hose.
Date published: 2016-06-01