BATTERY LAWN TRIMMER
Battery lawn trimmers by Kärcher are real all-rounders in the garden. Not only do they produce a clean cut at the edge of the lawn, they are also particularly good at reaching corners and tight spots. The ergonomic handle design ensures users maintain a comfortable posture that protects their back at all times.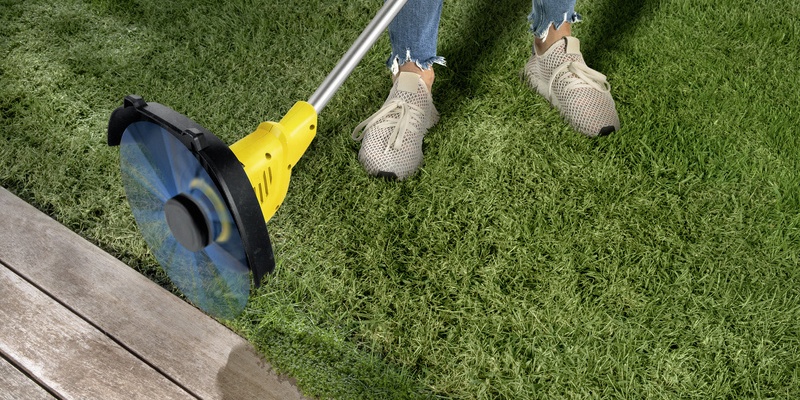 A clean cut at the edge of the lawn at all times with the rotatable trimmer head.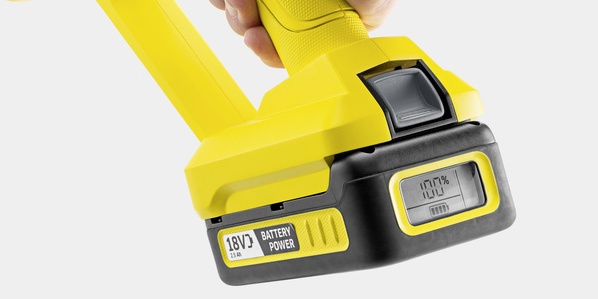 Real Time Technology with LCD battery display showing remaining run time, remaining charging time and battery capacity.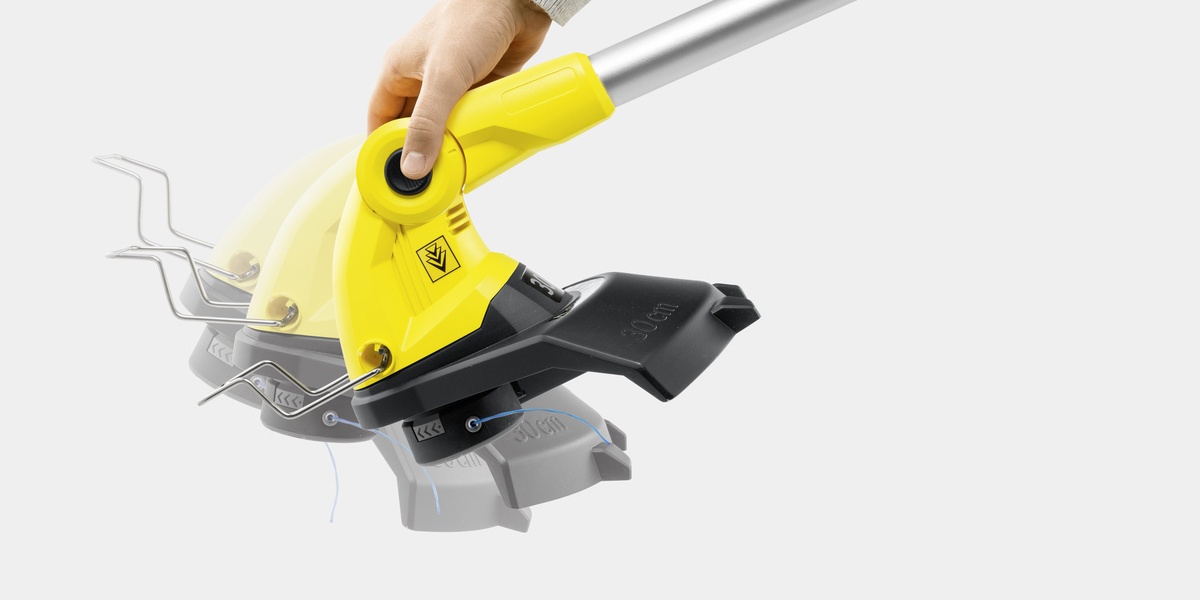 Ergonomic trimming solution, even under low obstacles such as garden benches.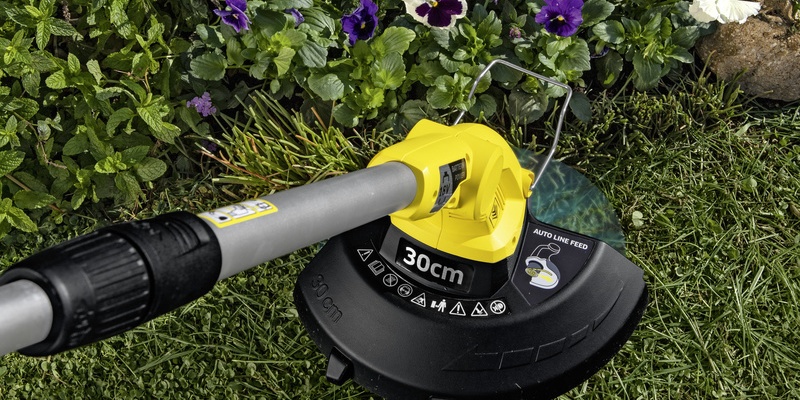 The plant protector prevents damage to plants during trimming.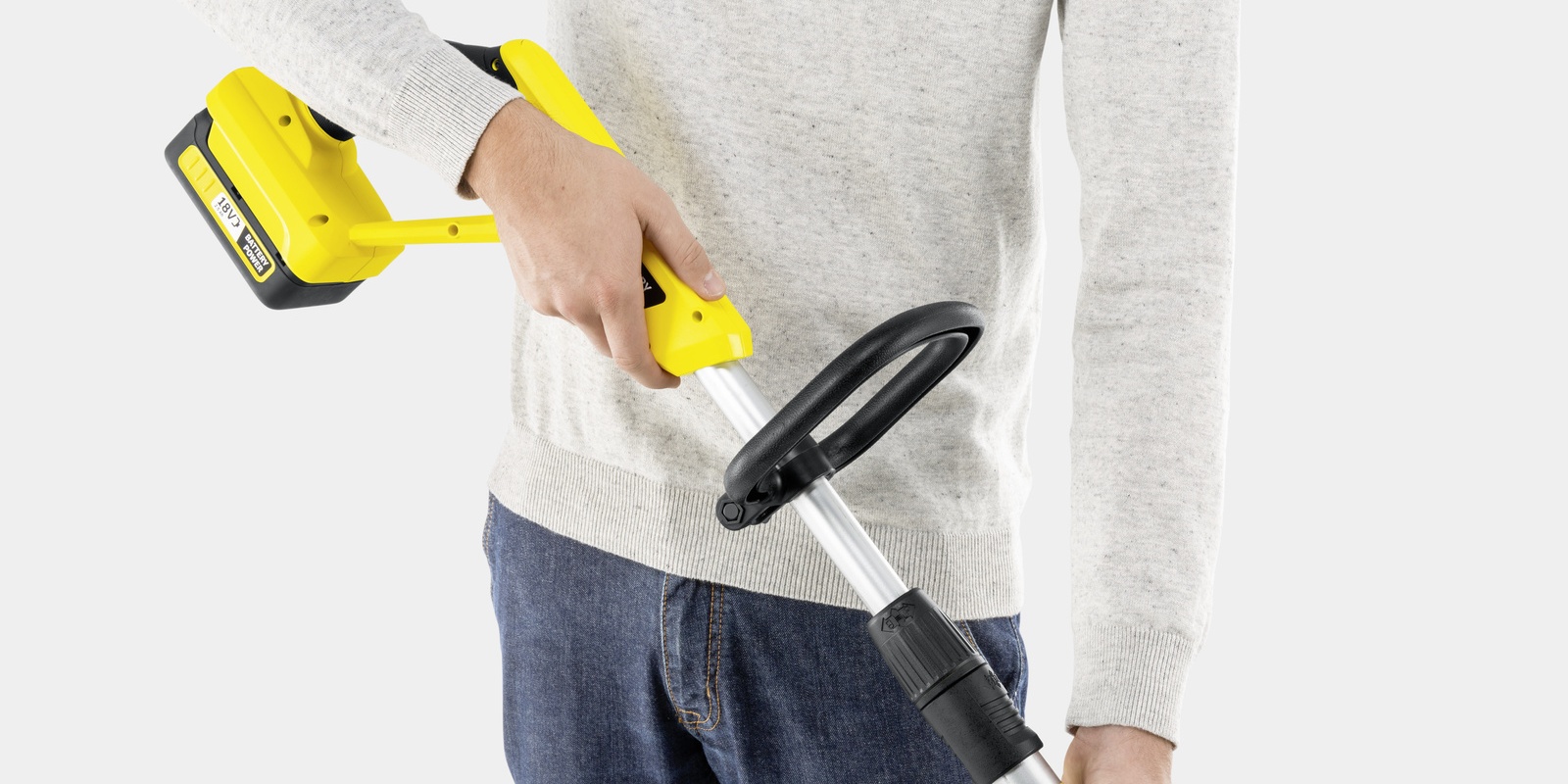 Individual height adjustment for an upright working position.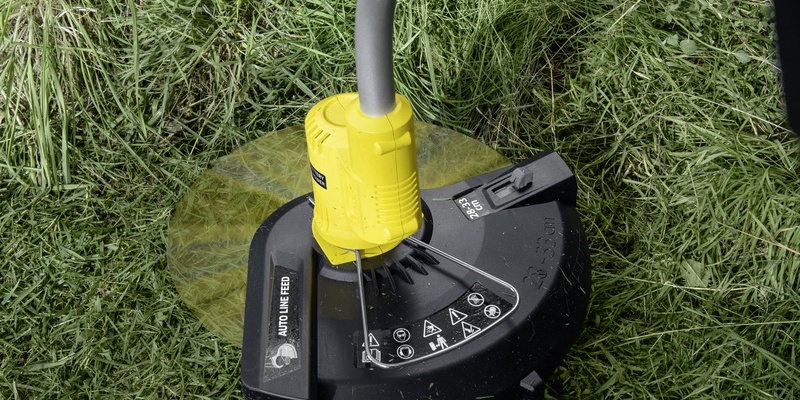 The protective cover protects the user from flying grass trimmings.
Hassle free and easy to use
The line feed automatically adjusts the trimmer line as you work, always giving you the perfect cutting length.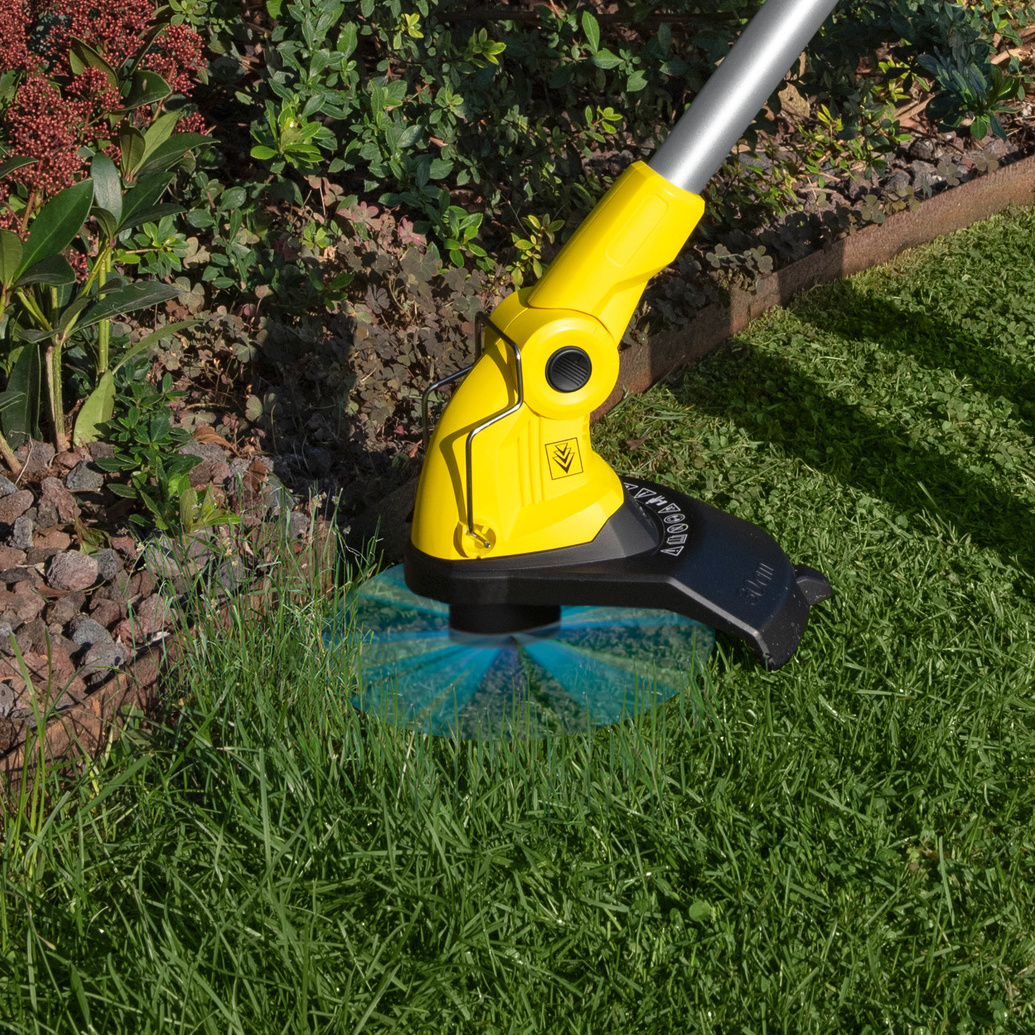 Precision cutting
The twisted trimmer line, pivoting head and fold-out plant guard ensures a precise cut helping you to get into tricky corners, without damaging nearby plants and trees.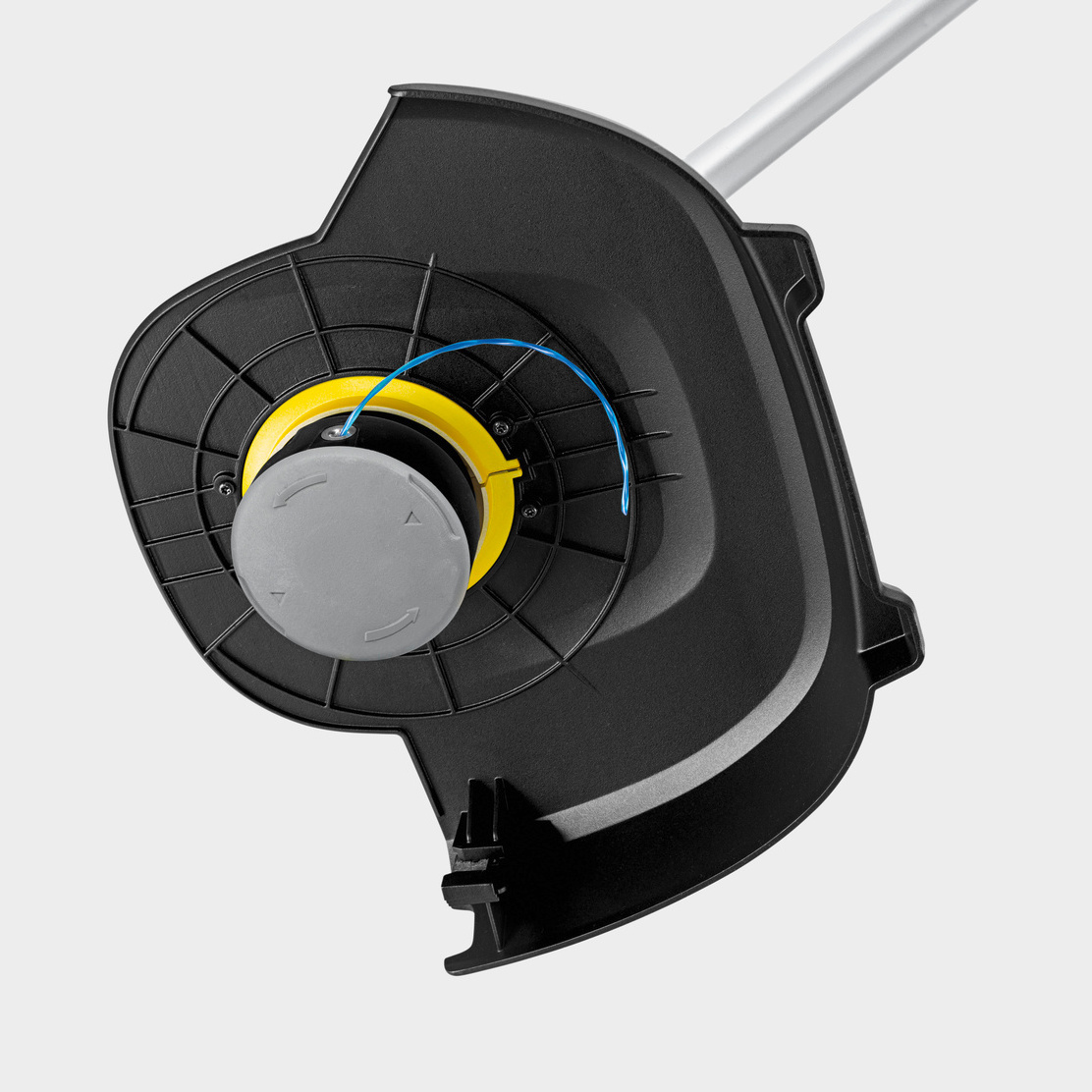 Optional blades available
For those demanding tasks you can make life easier by using trimmer blades.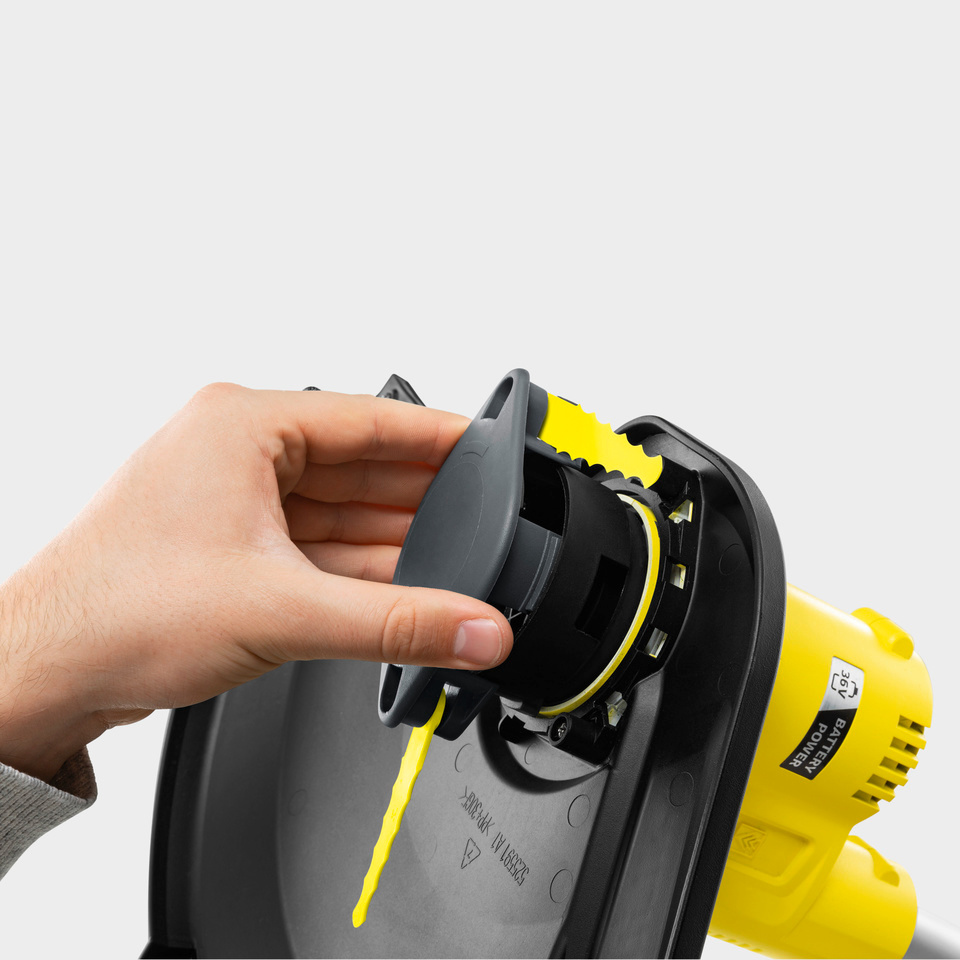 18 V Kärcher Battery Power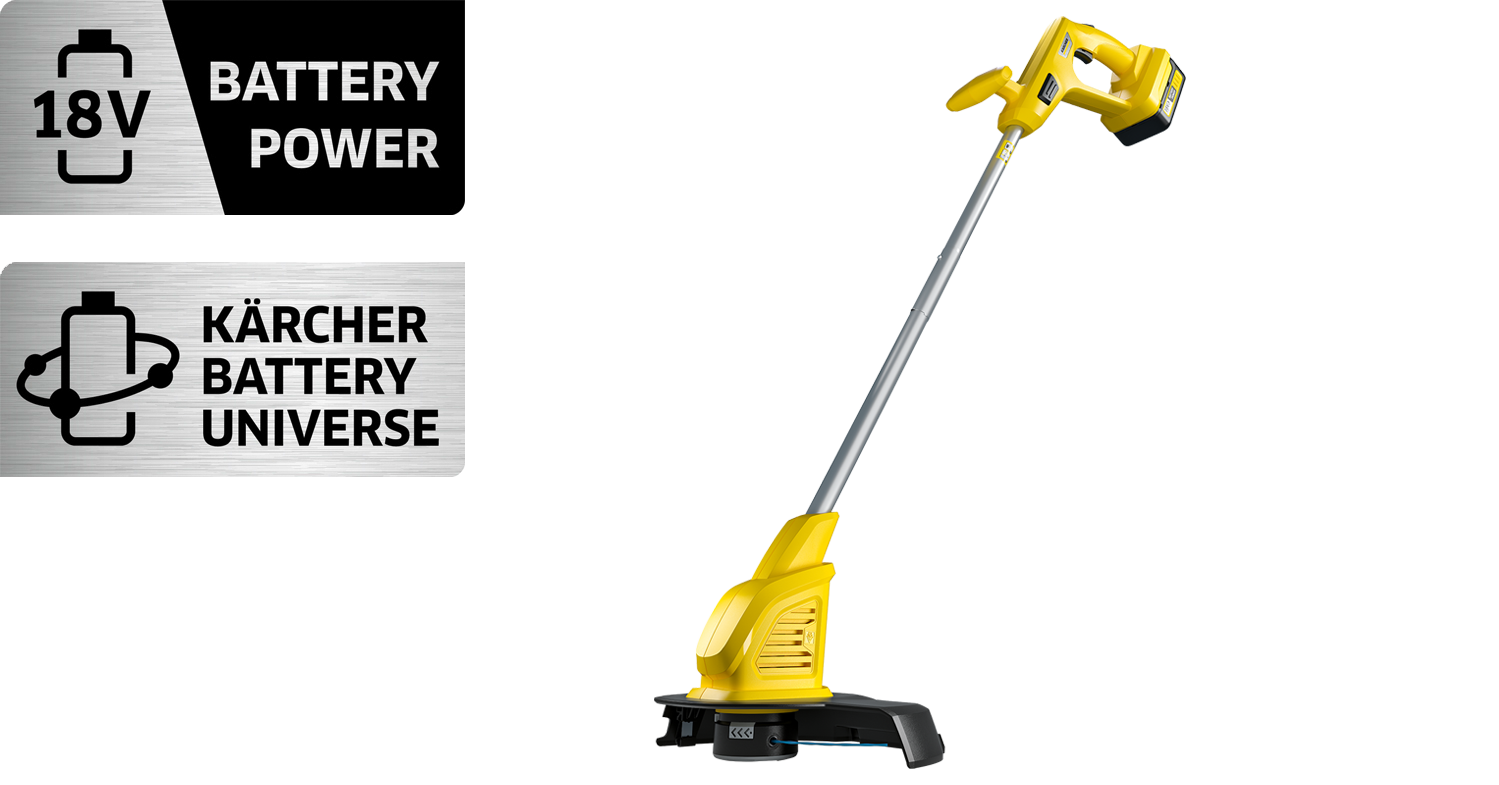 LTR 18-25 Battery Set
The LTR 18-25 Battery Set fits ergonomically in the user's hand and, with a cutting diameter of 25 cm, can effortlessly reach all corners and tight spots around the garden to trim lawns with precision.
Battery voltage: 18 V
Cutting diameter: 25 cm
Cutting speed: 9,500 rpm
Trimmer line thickness: 1.6 mm
Performance per battery charge*: 300 m
* Maximum performance with an 18 V/2.5 Ah Kärcher Battery Power exchangeable battery.