BATTERY TREE LOPPER
Cutting branches is now easier than ever before: the battery tree lopper and its high-quality bypass blade can be used to cut branches up to 3 cm in diameter without the need for force and without damaging them, no matter how difficult they are to reach.
Precise cutting with no force needed thanks to bypass blade.
Greater working radius. Higher branches can also be easily reached with the tree lopper.
Extremely versatile. The tree lopper is perfect for fresh and also dry wood.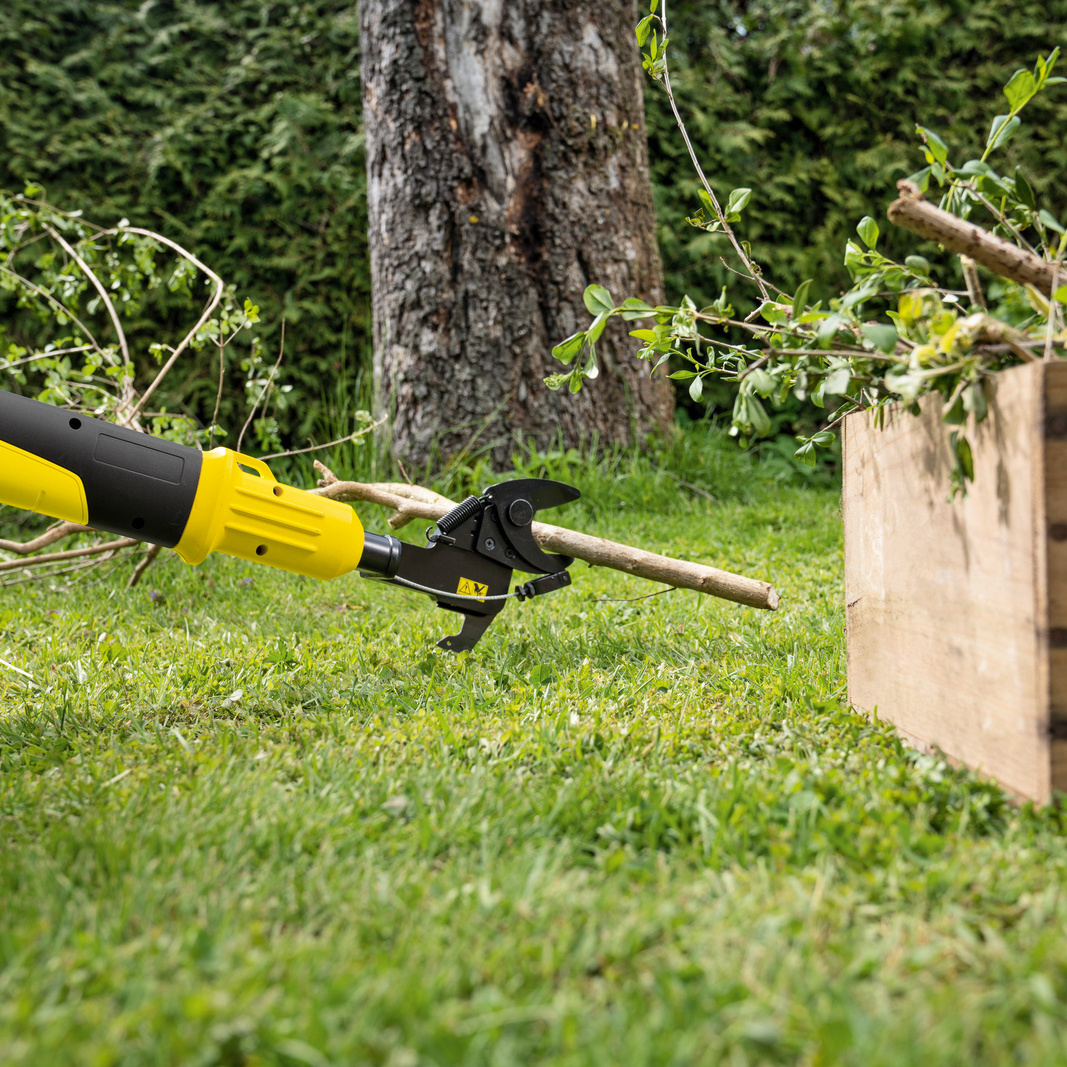 Long lifetime thanks to high-quality steel blade.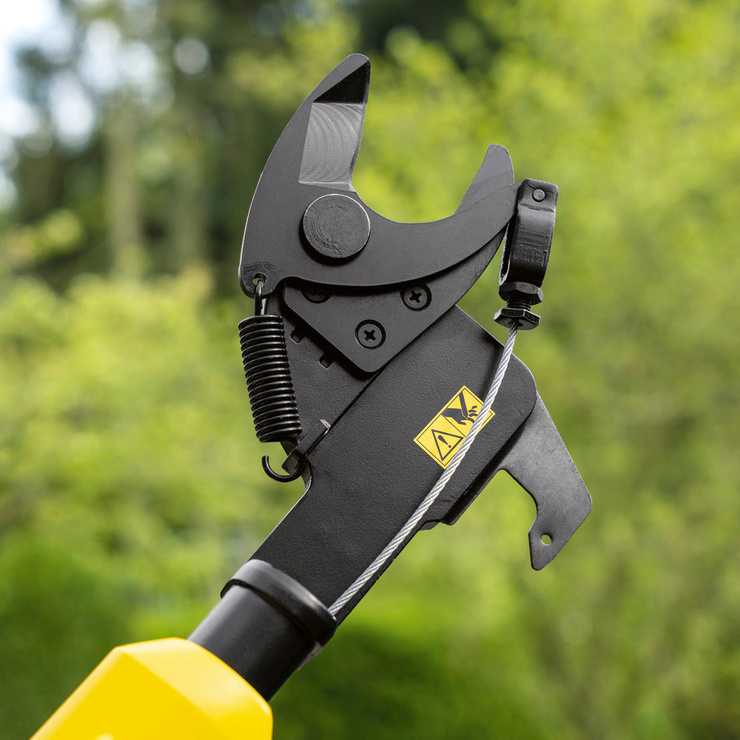 Safe use thanks to safety lock release. Prevents unintentional start-up of the tree lopper.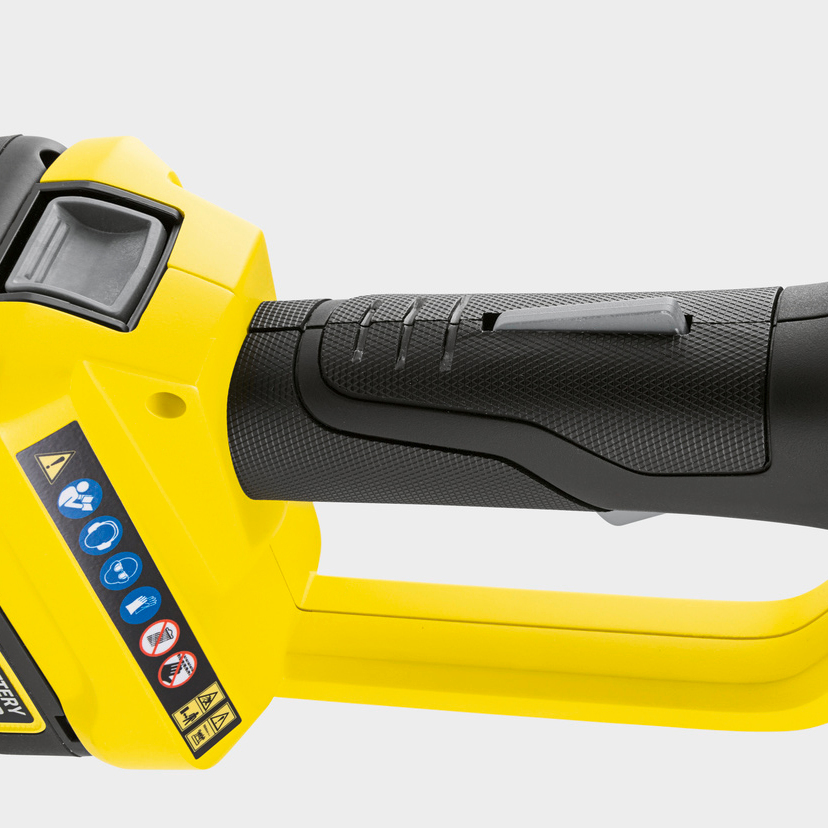 You can remove branches that have become stuck in the tree with the hook that also acts as a clamp.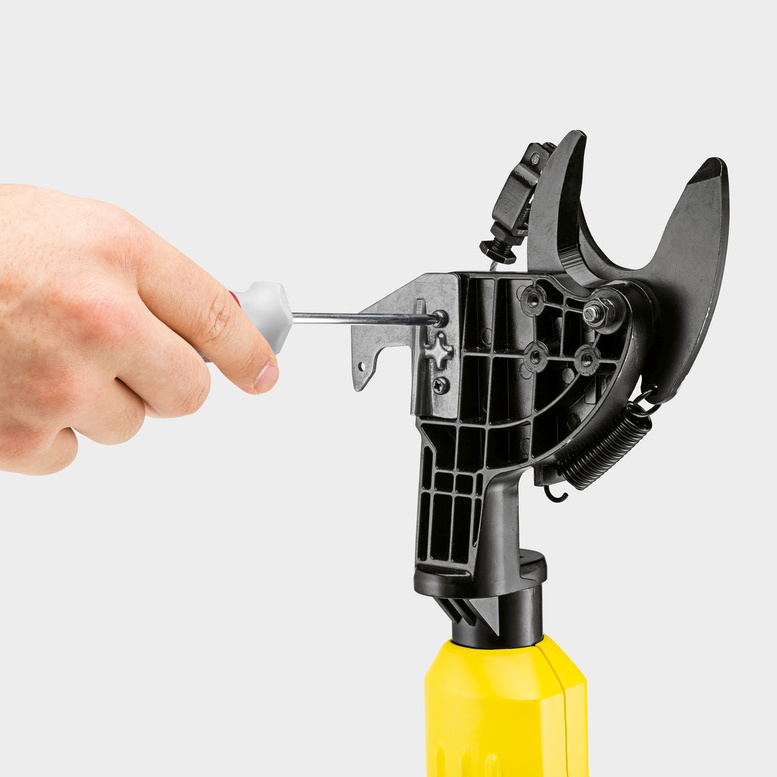 No force needed – easily cut branches at the touch of a button.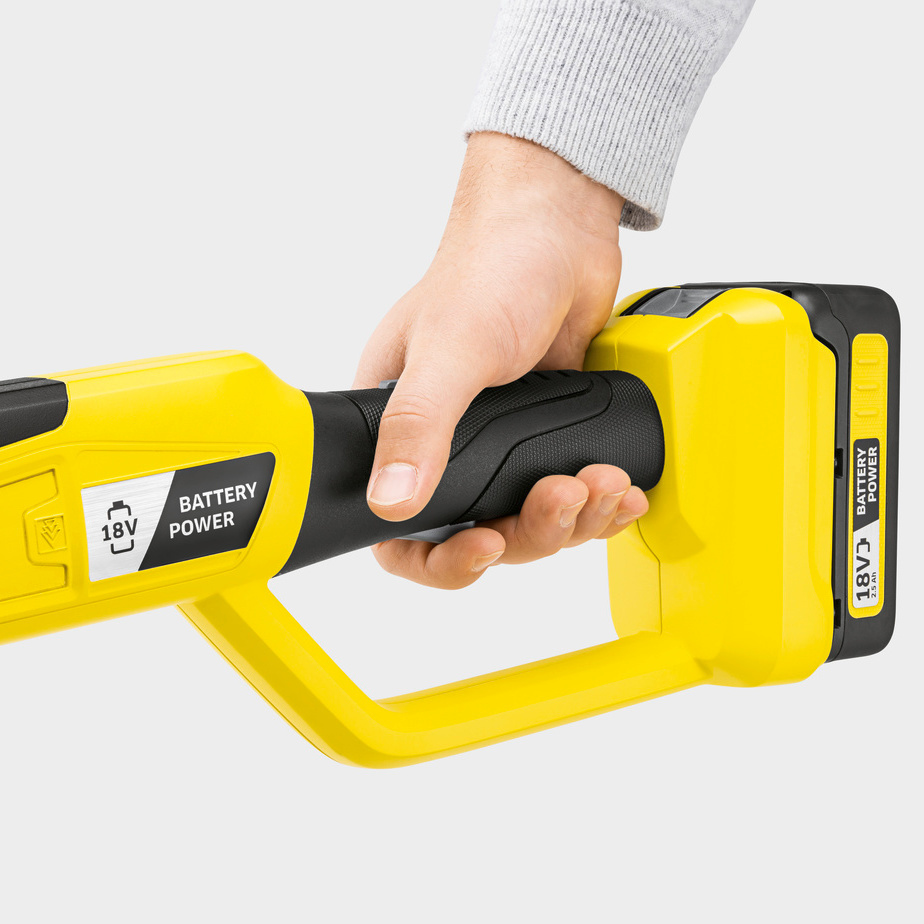 Maximum comfort, especially when working for prolonged periods, thanks to the rubberised handle.