WHY BUY DIRECT FROM KÄRCHER?
FREE NEXT WORKING DAY DELIVERY ON ORDERS OVER £50 – Orders received before 3pm between Monday and Friday will be delivered to you the next working day, and any orders received over the weekend will be delivered on Tuesday
FREE 1 EXTRA YEAR GUARANTEE – All Kärcher products come with our standard product guarantee of two years or more, no matter where you shop. However, when you shop with us directly you will receive an extra year on top of the standard, just for ordering direct!
FREE EXPERT CUSTOMER SERVICE – When you buy directly with Kärcher you will have easy access to our friendly customer service team who are here to help whenever you need it.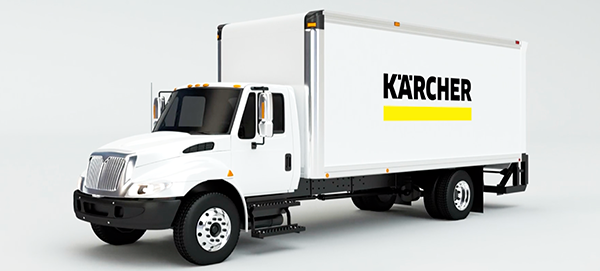 FEATURED PRODUCTS - AS SEEN ON KÄRCHER TV
The lightweight and convenient Kärcher FC 3 Cordless Premium hard floor cleaner gives all your sealed hard floors a powerful clean and comes with extra detergent and rollers. Cleaning right up to the edges, it gives you 20 minutes of cleaning on one charge and leaves your floors dry in just two minutes.
The hard floors around your home will be cleaner than ever! So, why wait?
The SC 3 EasyFix Steam Cleaner is versatile Kärcher cleaning at its best - this is your complete home hygiene cleaning kit. If you like effortless top to bottom cleaning, this steam cleaner is for you. You can clean your floors, your tiles, your taps, sinks, shower screens – your worktops, splash backs… all the while, killing 99.99%* of bacteria, using only super-heated steam.
*When thoroughly cleaning with a Kärcher steam cleaner 99.99% of all common household bacteria will be killed on common household hard floor surfaces.
The Kärcher WD 4 Wet & Dry Vacuum Cleaner is designed specifically for the car, garage, garden and other tasks too tough for your indoor vacuum. With a robust 20L plastic container, 1000w motor and intelligent floor tool and filter system the WD 4 is designed for the most demanding outdoor cleaning tasks.
The WD 4 Wet and Dry Vacuum Cleaner will tackle any outdoor and tough garage messes, wet or dry. Plus it can be stored easily as it's so compact.
The K 4 Premium Full Control Car & Home is one of the most powerful, efficient, and versatile pressure washers in the Kärcher range, and will take your outdoor household and vehicle cleaning to the next level. It includes the innovative Full Control system which offers the perfect pressure setting for every cleaning task, shown on the LED display with a simple twist.