K 4 Premium Full Control Home Pressure Washer
The K 4 Premium Full Control Home comes with a five year warranty. The addition of a hose reel and the home kit make cleaning around your home easier than ever.
Kärcher
K 4 Premium Full Control Home
13241050
https://www.kaercher.com/uk/home-garden/pressure-washers/k-4-premium-full-control-home-13241050.html
The K 4 Premium Full Control Home comes with a five year warranty. The addition of a hose reel and the home kit make cleaning around your home easier than ever.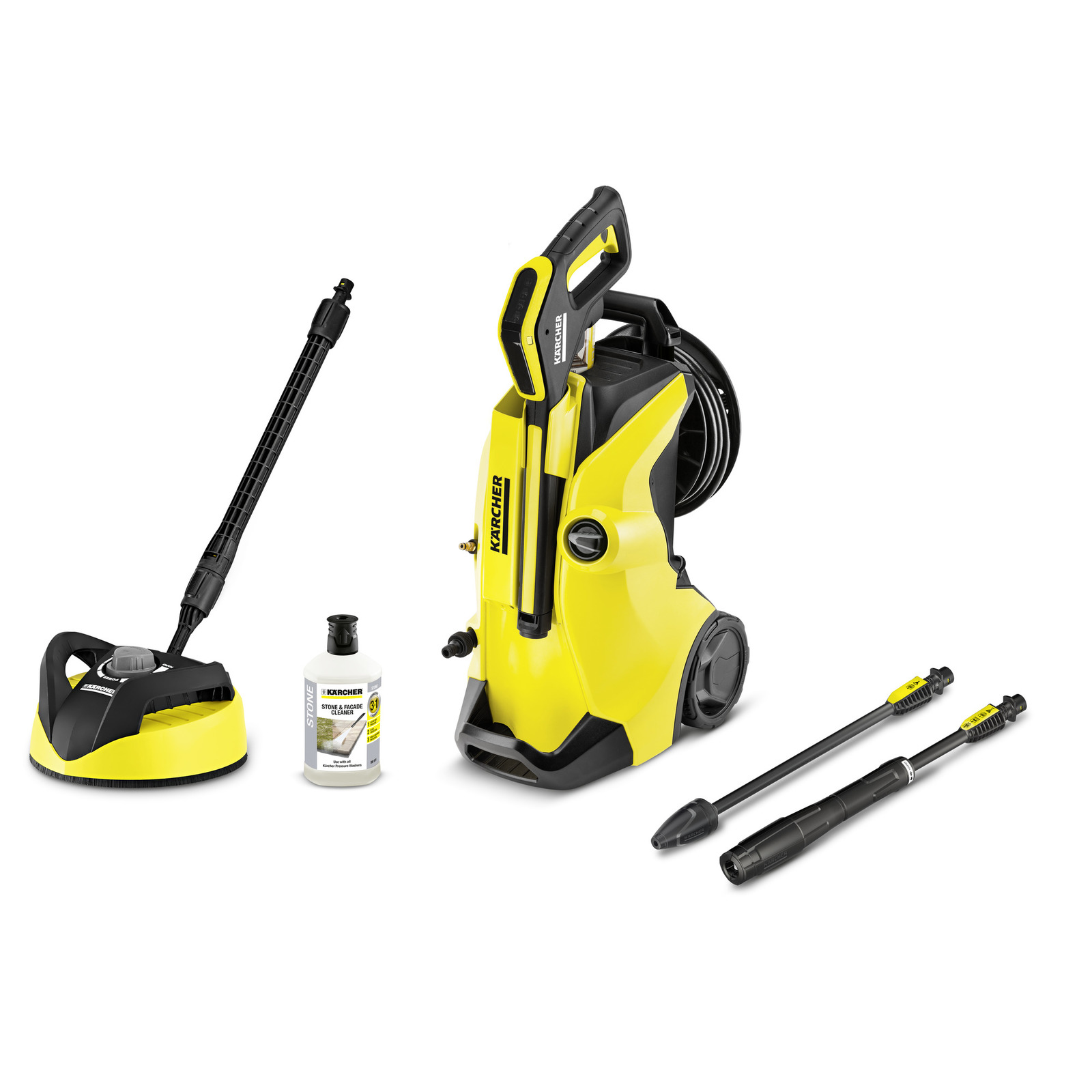 The new Kärcher K 4 Premium Full Control jet washer is a great addition for your home. This premium model comes with a hose reel on the back of the unit, this makes winding and unwinding your high-pressure hose even easier, helping to prevent kinks in the hose. When combined with the hose guidance system, this helps to create an extremely stable unit. With the Quick Connect hose system, setting up and packing away your pressure washer has never been easier. This model also comes with an extra long warranty of five years, giving you two years extra warranty than the non-premium models. The additional home kit makes cleaning your larger patio and decking areas even easier. Helping you finish up to five times quicker than using a standard spray lance. While the stone detergent helps to clean, care and protect your stone surfaces. The new full control system helps you achieve the best possible clean. The spray lances guide you to the correct lance via their symbols. If you choose the vario spray lance, you can then select the right pressure setting, using the LED display on the full control trigger gun to guide you, helping achieve the best possible clean for your home.
Features and benefits
Full Control trigger gun and spray lances
Gives you direct feedback as to the pressure setting you are on, ensuring you get the right pressure setting for the surface you are trying to clean. The pressure can be regulated by twisting the Vario Power spray lance until the desired level is shown. The LED display on the Full Control trigger gun allows you to easily check the pressure setting you are on.
Hose reel
The high-pressure hose can be quickly and easily wound onto the hose reel, helping provide a simple storage solution.
Plug and Clean
Quick and easy application of detergents through the pressure washer, when in detergent mode. The Plug and Clean detergent can be replaced quickly and easily with one simple movement. Kärcher detergents increase efficiency while cleaning, help prevent dirt from returning and help to protect and care for your surface.
Telescopic handle

For a convenient pulling height.
Completely retractable for a compact storage solution.

Parking position for easy accessory storage at all times

The Full Control trigger gun and the connected spray lance can be stored on the pressure washer during cleaning.
The Full Control trigger gun is easily accessible.
After you have finished, the Full Control trigger gun and spray lances can be stored on the pressure washer to save space.
Specifications
Technical data
| | |
| --- | --- |
| Pressure (bar/MPa) | 20 - max. 130 / 2 - up to 13 |
| Flow rate (l/h) | max. 420 |
| Max. water feed temperature (°C) | max. 40 |
| Power rating (kW) | 1.8 |
| Area performance (m²/h) | 30 |
| Weight without accessories (kg) | 11.9 |
| Dimensions (L x W x H) (mm) | 411 x 305 x 584 |
Equipment
Home kit, T350 Patio Cleaner, 1 L 3-in-1 Stone and Facade Detergent
High-pressure gun, G 145 Q Full Control
Vario Power spray lance
Dirt Blaster spray lance
High-pressure hose reel
High-pressure hose, 6 m
Detergent application via, Plug and Clean system
Telescopic handle
Water-cooled motor
Soft bag
Integrated water filter
Adapter garden hose A3/4"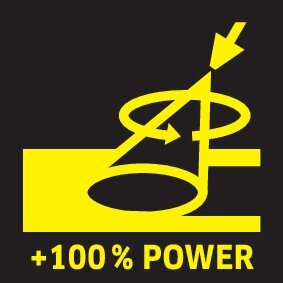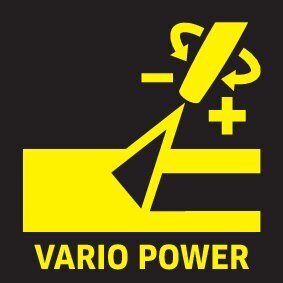 K 4 Premium Full Control Home
is rated out of
5
by
23
.
Rated

4

out of

5
by
Heid9
from
Good machine
Very pleased with machine and its capabilities, but very disappointed by the very short pressure hose. All my previous machines had a far longer pressure hose two of which were Karchers. I find I can only give four stars for this reason as when I am using the machine now I am continually relocating the machine whereas in the past it was not necessary. A very strange and surprising failing by Karcher for which I would love to hear the explanation.
Date published: 2017-05-15
Rated

1

out of

5
by
Unimpressed
from
Not Impressed
OK maybe better than one star but it might make you read it. Bought this to replace a B&Q cheapo as I had replaced 100m2 of dangerous decking with slabs last year. First up I cleaned the car with the plug in bottle. I live up a track so the car is always dirty. Once it dried it looked unwashed. Reread the instructions, yes got it right. So careful bucket and sponge wash still required, no improvement on old washer, or frankly a hose. Half the plug in bottle of £7 a time detergent gone already too. Next up the patio. Plug in patio cleaner. Worse performance that the B&Q job I paid about £30 for on clearance. The hose reel does tidy away nicely but its still the inflexible hose they all seem to have not the nice flexible rubber ones they used to have. Its to short the reel would take 8m which would do most jobs without moving the unit. So I don't know why everybody gives out five stars, perhaps they never buy the cheap stuff.
Date published: 2017-04-02
Rated

5

out of

5
by
Arold
from
First-rate pressure washer
This is a very welcome replacement for my 1995 Karcher 620M after it died last year. They both generate 130 bar but the new one is quieter and significantly lower weight. I love the quick-connect accessories, after the screw-in ones on the 620M. The integrated hose reel is great, making the washer easier to tidy and neater to store, and the telescopic handle does help when wheeling it around. The 'full control' spray gun seems gimmicky, though; all it does is display the pressure setting selected manually on the lance. So far, I've cleaned the car with it (not that I'm convinced a pressure sprayer is the best way to clean a car, especially if you're on a water meter) and sprayed some green algae off steel gates and a garden wall. The real test was on our grimy patio and mossy block-paving. It worked a treat. I hadn't realised just how grey the patio had gone and had forgotten what an attractive mix of shades the paving used to be. The 'surface cleaner' worked superbly on the patio and also on the paving after I'd blasted the moss away. All I have to do now is brush some fresh sand between the paving blocks. The extra pressure and longer hose of the K5 look very tempting for hard surfaces but the K4 is probably the best compromise for many, considering price. Which K4? If you have paving to clean, you'll want the T350 Surface Cleaner and detergent; it come with 'Home' models, if I understand correctly. 'Premium' adds the hose reel and a valuable 5-year guarantee. Me…I'm delighted to have the K4 Premium Full Control Home and will be making very good use of it. PS The hose fitting on the washer is male so you'll need a female connector on the end of your hosepipe. Note that the instructions say "Hose couplings made of metal with aquastop can damage the pump. Please use plastic couplings or Karcher brass couplings".
Date published: 2016-12-31
Rated

3

out of

5
by
smiller
from
disappointment
Had my k4 for 4 to 5 months already having trouble with lance tried getting rid of air lock still no joy
Date published: 2016-12-30
Rated

4

out of

5
by
Cass
from
Good features
Boufght a few months ago very good cleaning the car and plastic decking as power very controllable, did find that hose did sometimes become hard to pull out when been used but did a great job and easily moved
Date published: 2016-10-28
Rated

5

out of

5
by
Jase
from
Wow,wish I'd bought years ago!.
I have always,bought cheap pressure washers in the past,thinking they are all the same. How wrong I was. I cannot recommend this product enough. I have a paved area which used to take a good morning to clean with my old pressure washer, I was done and dusted within the hour using the t350 patio cleaner. I have also bought a f10 foam attachment for cleaning my car,it really does a fantastic job, leaves the car with a lovely shine. The foam cleaner has a dial for the amount of foam you use,I have it roughly half full and can get 7 car washes out of one bottle,the bottles of cleaner can be bought online for £5.95. I would definitely recommend this product. 10 out of 10. Keep up the good work karcher.
Date published: 2016-09-15
Rated

4

out of

5
by
Eniqmatic
from
An almost perfect product
I have now used this pressure washer for a few months now and decided to leave a review having got to know it. First of all, prime delivery on this was excellent, received promptly and great to see you can get next day free delivery on large items like this! Opening the box, everything is packed nice, neat and snuggly to avoid any damage. Mine arrived in perfect condition. Setup was easy and takes no more than 5-10 minutes, instructions are clear. My main use for this is for car cleaning, I would consider myself a car cleaning enthusiast and as such I use this once or twice every week for a few hours. Pressure and flow rate is great, just fine for car cleaning among other uses (more on that below). One of my gripes with previous pressure washers is it can be a bit of a hassle getting them out every time, so when I saw this with integrated hose reel, that is what swayed me to this version. The hose reel is an excellent edition, works well and for me is worth the extra money. Seems like such a trivial thing but in my opinion it has been great, and because its always connected, you don't need to empty the hose every time to avoid getting water all over the garage floor. The attachment and lance holder at the front is also a great addition. The LED display on the trigger is a gimmick at best, but not something that enticed me to buy it anyways. I don't see the value of it over just the manual way they used to have with the vario lance. This neither adds nor detracts from the product. I use this with an Autobrite HD Foam Lance, which connects and works fine as you would expect. I also liked the amount of attachments you get in the box (although with a premium version, this was an expectation). Moving and transporting the unit is easy. I've also used the patio cleaner attachment with the extension lance. I initially used both extension lances (as it says to do in the instructions) to get it up to the correct height for me, however with both on it does feel very flimsy and I didn't want to apply too much force through it. So I took one of the extensions off, and it makes it much better (albeit you need to bend over more). This is something I think could do with a bit of work for the next generation. As for how well the patio cleaner works, please see the attached images. It really does make a difference and works very well, providing you take your time. I didn't use the patio cleaner with this, just straight water so I can't comment on that. My one issue with this product is the hose length. Buying a premium version of a product, you would expect to receive a decent length of hose. The 6m length of hose you get is further hampered by the hose reel (something I did anticipate) as you loose a little bit of length with it feeding into the reel. This makes it so that if you are working at a safe distance on a normal sized car (not having the unit so close you end up hitting the car with those) you will struggle to fully get everywhere without moving the unit. This is a real shame and think that the 8m hose (you get that on the K5) should be standard. Fortunately for me, I had a £100 voucher that came free with my unit to use on the Karcher shop and I bought a 10m hose (this is so much better and completes the unit), but others won't be so lucky, and the hoses are quite expensive. If you don't intend to use it on cars, this will probably not be an issue for you. All in all a fantastic product, with one somewhat minor issue. I find mine a joy to use every time.
Date published: 2016-08-18
Rated

4

out of

5
by
TeleAddict
from
3rd Karcher Washer each one better than the last
I purchased this on promotion to replace one that was of bulkier in size. I even sold my old one in minutes of being locally advertised, that is the power of the Karcher brand. I mainly use pressure washers for the families fleet of cars in conjunction with the foam nozzle and for cleaning the deck. This one is a lot more manageable than the last and has much more power. I particularly like the way the hose can be detached so much easier on the new models with a quick release adapter and I have purchased a longer hose attachment. I am not a big fan with the rigidity of the hoses as they tend to coil up and tangle easy but I guess they need to be that way to handle the pressure?
Date published: 2016-08-10