Banbury's New One-Stop-Shop for Cleaning and Care Advice
International cleaning giant Kärcher to open innovative retail store at its new Banbury Headquarters.
Kärcher's brand new, purpose built premises adjacent to the Gateway Retail Park, has allowed the Banbury-based firm to bring the UK's 19th Kärcher Center to the town.
The Kärcher Center concept is designed to provide a one-stop-shop for both domestic and commercial customers, offering sales, service and advice and practical learning for the entire Kärcher range. Bucking the internet order trend, Kärcher believes that selling effective cleaning solutions requires application-specific knowhow that should be shared with customers face-to-face to help them make informed, sustainable purchase decisions.
Globally renowned for its pressure washers, Kärcher has been at the forefront of cleaning technology for over 80 years; its machines, accessories and detergents provide labour-saving cleaning solutions for every walk of life.
When it opens its doors on Friday 18th November Kärcher Center Banbury will join a network of over 500 Kärcher Centers worldwide. The UK's newest Center boasts a friendly and knowledgeable team with extensive combined experience in sales, service and the cleaning industry, headed up by Center Manager, Zoe Witherall.
Speaking about the launch she said, "These are really exciting times for Kärcher; it's great that this business which has been a part of the community for so long now has a retail presence where members of the public and local business people can come and make use of our cleaning expertise. My team and I look forward to welcoming Kärcher Center visitors and helping them to find smarter, faster, greener and more efficient ways to clean."
The opening of Kärcher Center Banbury coincides with the company's Annual Children in Need Car Wash – and to celebrate they will have lots of special offers in store, and donate 10% of all sales on the day to the charity.
Kärcher Center Banbury is open Monday to Friday from 08:30 until 17:00 for sales, service and advice. Saturday opening is planned for 2017.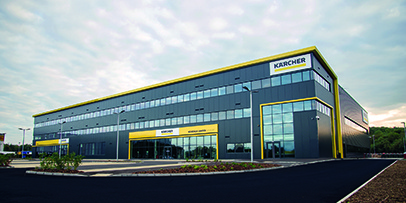 Purpose Built
The new store is situated within Kärcher's brand new, purpose built UK headquarters which includes offices, a training academy and warehouse space.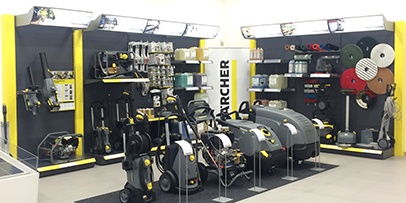 Kärcher Center Banbury
Commercial and domestic machines, detergents, accessories and care advice are all available from the expert staff at Kärcher Center Banbury
Whatever the Cleaning Challenge
From the London Eye to major manufacturing plants, to your conservatory windows – Kärcher cleans it all.