Scrubber dryer
B 60/10 C Mopvac
The unique B 60/10 C Mopvac cleans and dries smooth floors effortlessly, and without energy consumption.
The unique B 60/10 C Mopvac cleans and dries smooth floors without energy consumption, thanks to its built-in vacuum pump. The B 60/10 C is very efficient, can clean up to 1500 m²/h and is very easy to use. Because there is no electric motor, there are no batteries to charge or trailing cables. The device is also very quiet, and suitable for use in public areas. When the Mopvac's wheels turn, the built-in vacuum pump is activated, drawing water away from the cleaning pad and leaving the floor clean and dry.
Features and benefits
Operates without electricity
No annoying trailing cable. Unlimited run time. Whisper quiet.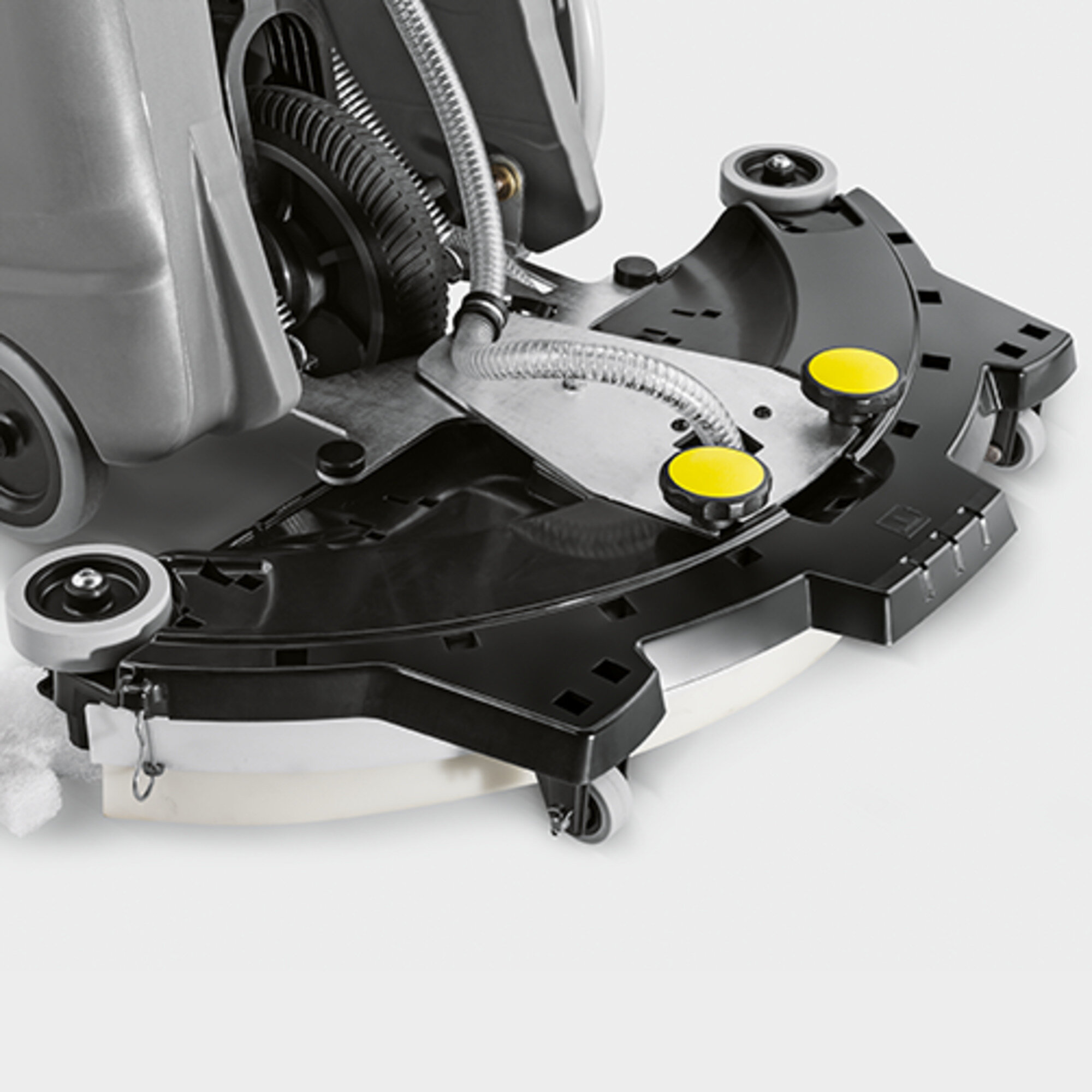 Dirty water is vacuumed
Leaves floors dry after cleaning. Lower risk of slipping. No detergent residue and therefore less subsequent soiling.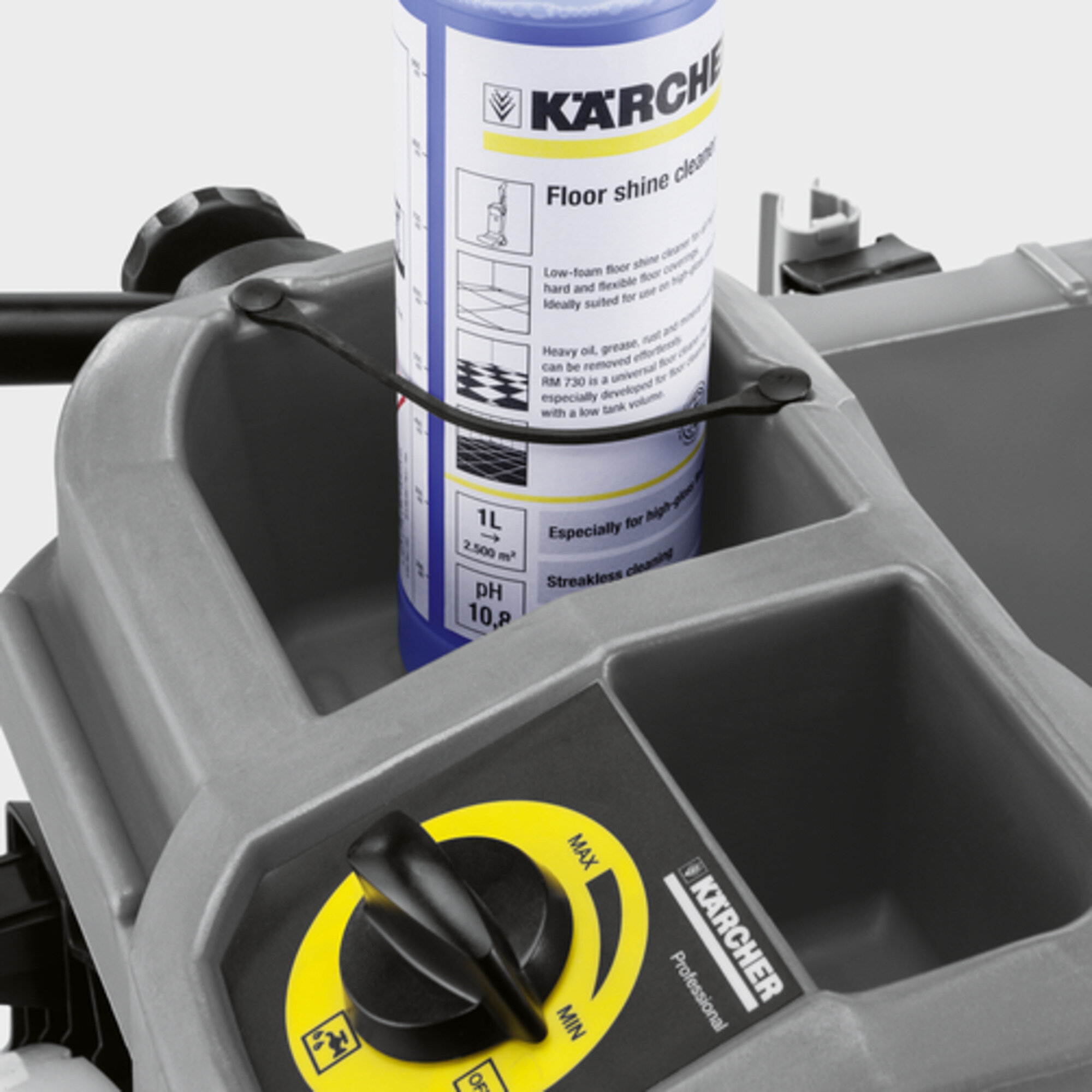 Simple and intuitive operation
No training necessary.
60 cm wide pad with squeegee blade
Highly efficient in open areas.
The area coverage is comparable to a 43 cm scrubber drier: works five times faster than with a mop and bucket.
For smooth surfaces.
Walk-behind machine
More ergonomic than a mop.
Pad for coarse dirt
Hairs and coarse particles are picked up by the pad.
Prevents blockages in the suction sieve.
Pad is easy to change.
Specifications
Technical data
| | |
| --- | --- |
| Working width of brushes (mm) | 630 |
| Working width, vacuuming (mm) | 600 |
| Max. Area Performance (m²/h) | 2400 |
| Practical area performance (m²/h) | 1500 |
| Fresh/dirty water tank (l) | 10 / 10 |
| Sound pressure level (dB(A)) | 52 |
| Drive type | manual |
| Weight (with accessories) (kg) | 21 |
| Dimensions (L × W × H) (mm) | 826 x 585 x 915 |
Equipment
2-tank system
Transport wheels
Squeegee, curved
Application areas
Shopping centres/DIY stores
Airports
Gyms
Schools
Hospitals