Kärcher. The Easy Choice.
We at Kärcher strive to make your work and life easier. We understand you place the highest demands on your cleaning equipment and require professional care and service. That's why we've created a national network of authorized dealers with factory-trained technicians and simple-to-use equipment with intuitive features and accessories. It's all designed to help you complete your jobs more efficiently and economically, and to make Kärcher the easy choice for your cleaning needs.
OUR DEALERS. EXPERTS IN CLEANING.
Kärcher makes cleaning easy by providing local support in every state through our national network of authorized dealers. Our dealers have the expert knowledge, training and staff to assist you with sales, service and advice on cleaning equipment, accessories, detergents, rentals and much more. They are our trusted experts in offering solutions for every industry, from healthcare to agriculture, and their factory-trained technicians are available to service and maintain your machine, as well as, help you enhance your equipment's cleaning capabilities. Our dealers pursue our common goal of making your cleaning jobs easier, faster and more successful.
As Jerry Wiersma of West Michigan Power Cleaning Equipment said, "We will do almost whatever it takes to make them (our customers) happy."
Find your local dealer to make your next cleaning job as easy as possible.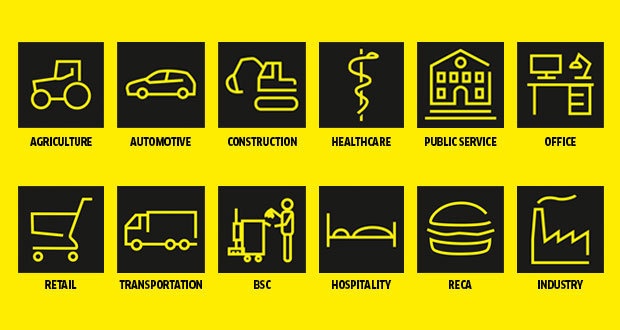 ---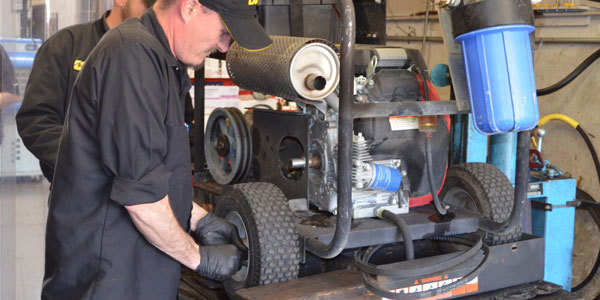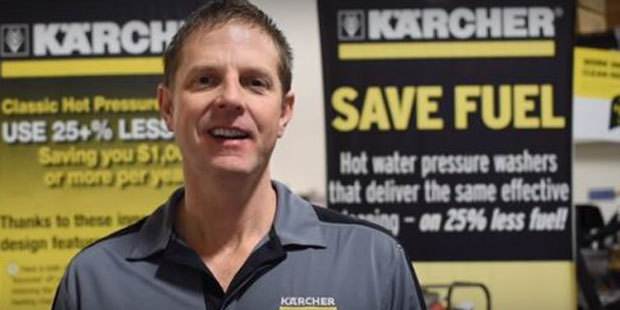 OUR PRODUCTS AND SERVICES. CLEANING PIONEERED.
We understand that our customers, wherever they may be in the world, have their own unique cleaning tasks. Because of this, Kärcher has made innovation a major part of the company's culture since it was founded in 1935. It's the driving force in what we do every day. It's not just what you do that counts, but also how you do it. That's why we design products and services that make a difference. For people who make a difference every day.
Today, with over 3,000 products offered as well as reliable service, Kärcher provides superb cleaning performance while saving time and resources. Our cleaning equipment combines functionality, user-friendliness and sophisticated design.
Our fast acting detergents are highly concentrated for a broad range of surfaces. Most of our formulas are phosphate-free, biodegradable, and economical and are tailored to industry specific applications – from vehicles to flooring and degreasers to industrial applications.
Need help maintaining your equipment? Kärcher Service is the professional service solution to keep your machines performing at their best. We offer coast to coast service, preventative scheduled maintenance and service packages to keep you running strong.
By understanding customers' needs, Kärcher develops products and services with user-driven benefits that inspire and impress. As the global market leader in cleaning technology, Kärcher will continue to be characterized by its ingenuity, top performance and innovative problem solving.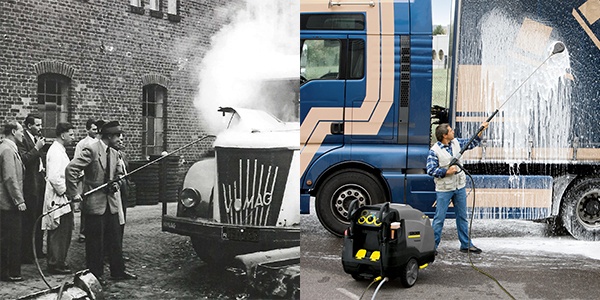 ---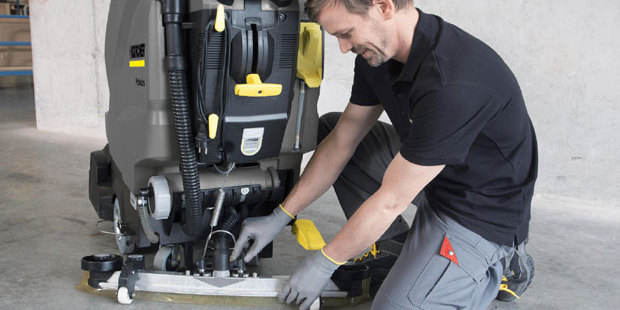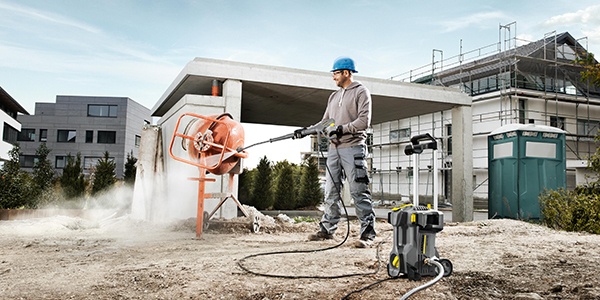 SMART FEATURES. FOR EFFORTLESS OPERATION
Kärcher's features are designed to be simple and convenient for machine operation, such as our EASY Operation dial that uses self-explanatory symbols to identify cleaning modes. All an operator has to do is turn the dial to the cleaning mode they desire – that's it, the machine is ready to clean. The symbols and settings for this dial are also the same on all Kärcher's sweepers and scrubbers. Many of our pressure washer models also offer an Easy Operation dial.
One setting found on Kärcher's EASY Operation dial is the eco!efficiency mode. This setting switches the machine to the most economical temperature range (140 degrees Fahrenheit) while maintaining full water flow. It provides 40% in energy savings and quiets the machine noise to only 56 dB(A) – great for daytime cleaning.
Other smart features include yellow (operator) and grey (maintenance) touch points. These touch points identify areas on the machine an operator (yellow) would use and areas a service technician (grey) would access.
So far, it's all been easy right? It gets even easier.
A couple of Kärcher's newest and most popular features include our EASY!Lock quick-release couplings that make attaching and removal of accessories from other accessories and the machine five times faster than compared to conventional screw connectors. Our Tact – Auto Filter Clean system, found on select wet / dry vacuum models, automatically clean the filter at regular intervals without interruption of the machine's operation and without the operator having to dirty their hands or breathe in dust. These filters have helped to make many of our wet / dry vacuum models HEPA and Silica dust approved.
These are just a sample of the many smart and easy features found on Kärcher's cleaning equipment.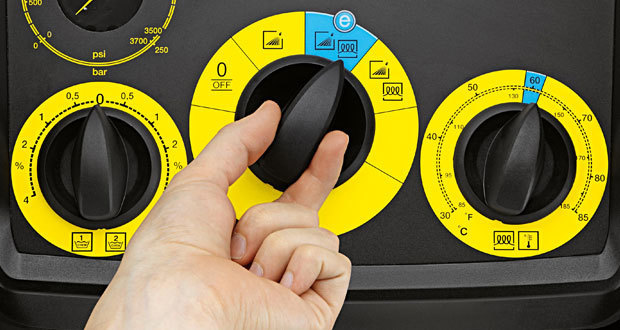 ---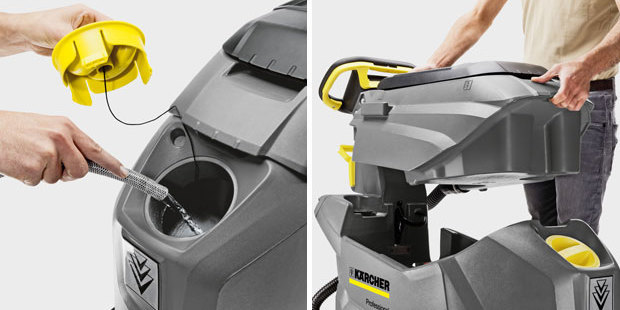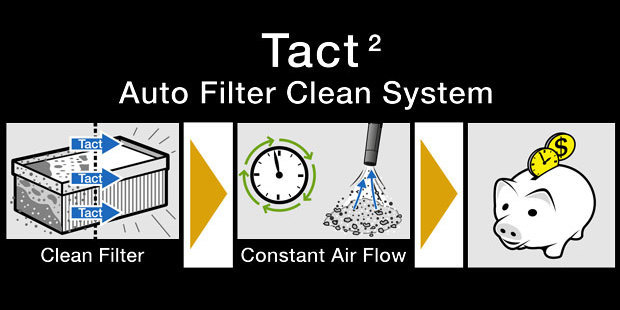 Learn About Karcher's Yellow and Grey Touch Points
---
Learn About Karcher's eco!efficiency Mode
---
Learn About Karcher's Tact Filters