Cuda Industrial Parts Washers
Cuda Kärcher Group's aqueous parts washers provide a safe and efficient solution to cleaning parts, eliminating your exposure to harmful cleaning solvents and allowing staff to simultaneously perform other business tasks. Our industrial size automatic parts washers use pressurized jets of hot water and specialized detergents to deliver cleaning power that is far more efficient than washing parts by hand. Simply load items into the automatic parts washer cabinet and turn on the unit. Within minutes, parts come out thoroughly clean.
Find the Right Parts Washer for Your Application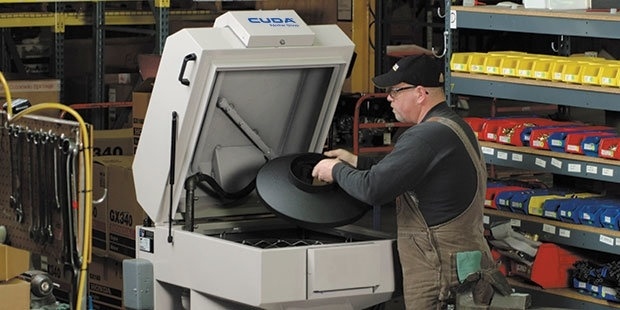 Top-load parts washers. Small in size, yet able to clean parts up to 500 pounds. Ideal for individuals in any industry looking to clean small to medium sized parts. Design and technology are at their best with our top-load automatic parts washers.
---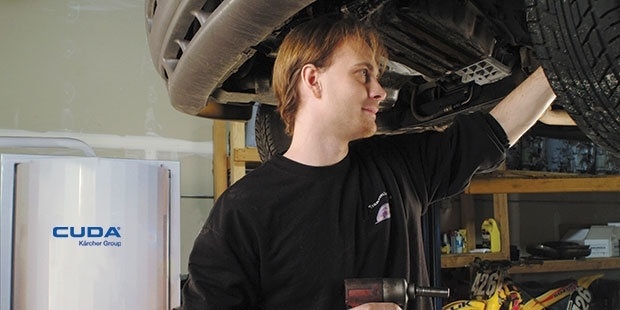 Front-load parts washers. Completely automatic and solvent-free, our rugged, industrial-sized washers greatly simplify parts cleaning. Space saving roll-in doors allow easy access to the wash chamber and prevent solution from dripping on the floor.
Why Choose Cuda Parts Washers
Trusted Brand In Parts Washers
The best decision you can make when buying an automatic parts washer is to choose a well-designed product with an outstanding reputation for quality. Engineered to withstand the rigors of daily use, Cuda Kärcher Group has been producing the highest quality in automatic aqueous parts washers since 1993. And with knowledgeable dealer support available throughout the country, you have a valuable sales and service resource when you need help with your industrial cleaning system.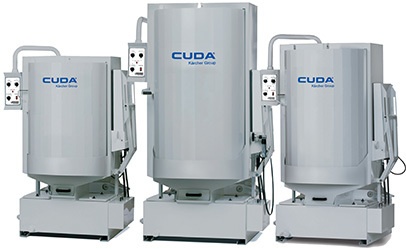 ---
---
Reduce Your Manual Cleaning Labor Costs
Why should your skilled technicians spend their valuable time washing parts by hand? Using an automatic parts washer will free them to focus on their jobs while parts are being cleaned thoroughly and efficiently.
The process is simple. A technician simply loads the dirty parts into the machine, switches it on, and goes back to work. No more time-consuming cleaning by hand. No more liability risk from hazardous solvents. No more paying a high-priced technician to perform a menial task of cleaning parts. Our industrial cleaning system takes care of everything.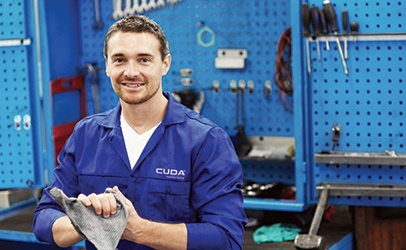 ---
---
Eliminate Use of Hazardous Solvents
Cuda Kärcher Group automatic parts washers are safe for your workers, the environment, and for any industry that washes parts and components. Unlike solvent-based parts washing sinks, Cuda Kärcher Group aqueous parts washers do not emit exhaust or fumes for employees to breathe. Using biodegradable solvent-free detergents also prevents users from getting in contact with harmful chemicals. Thousands of customers have switched from dangerous solvents to the safe and timesaving cleaning of automatic aqueous parts washers that are designed to handle all sizes of parts.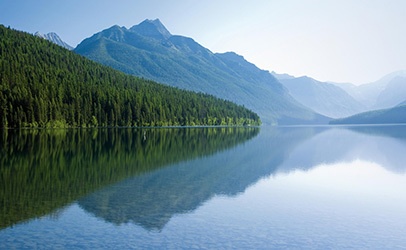 ---
---
Save Money and Recoup Your Investment
Cuda Kärcher Group automatic parts washers can directly impact your company's bottom line. Here's how:
The national average for washing parts is one-half hour per day for every technician. Most repair shops charge $65 to $150 per hour for a technician's services. That means that a half hour of cleaning parts could be costing your business $30 to $75 per day—or $7,800 to $19,500 per year —in billable repair time that's not being used (based on 260 work days per year or 2,080 hours).
At that rate, you can readily see that it doesn't take long to recoup the total cost of an automatic parts washer in the additional revenue you can generate with a Cuda Kärcher Group industrial cleaning system.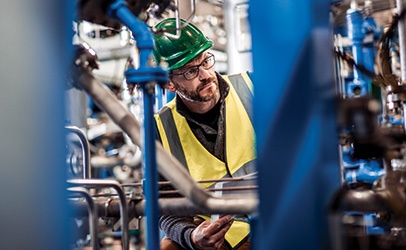 ---
---
Find Out What Others Are Saying About Cuda Kärcher Group
Cuda Kärcher Group is the trusted name in automatic aqueous parts washers. Whether the parts you're cleaning are big or small, wide or narrow, heavy or lightweight, Cuda offers many automatic parts washers that can meet your cleaning requirements.
Learn how easy Cuda parts washers are to use for local business owners.
Help me decide!
Fill out the form below to have one of our parts washer specialists help you find the right machine for your job. You may also reach us by dialing 1 (888) 319-0882.
Are you interested in selling the top automatic parts washer brand in the industry? If so, we would like to speak with you. Visit our Become a Dealer page to get started!