Walk-behind floor scrubber
B 60 W Bp (disc)
Diverse. Efficient. Quiet. Fully configurable walk-behind scrubber. Efficient cleaning has a new name: The B 60 W Bp. Not only is this machine economical, it also performs well in on large surface areas.
Order number:
1.384-020.2
Need help placing your order?
Contact pressure adjustment: The contact pressure can be manually adjusted to various settings. The advantages are clear: no risk of burn-in effects on sensitive floors; reduced motor power consumption – for longer battery operation; less brush or pad wear. Intelligent keys: the KIK system (Kärcher Intelligent Key) Two keys, two colors: gray for supervisors or programmers and yellow for operators. Access rights for the yellow key can be granted with the gray key and settings such as driving speed, brush speed, opera­ting language (16 to choose from) can all be programmed, assisting in reducing operating errors. eco!efficiency mode extends the battery operating time by up to 30%. The reduction in the power of the suction turbine and brush motors is only minimal. On smooth floors in particular, a lower turbine power is normally adequate for achieving perfect results. In eco!efficiency mode, sound is also decreased to 61 dB(A) (when using the D65 head), perfect for low noise environments, such as hospitals and schools. Tank rinsing (optional accessory) The B 60 W can also be provided with an integrated tank rinsing system. The dirty water tank can be cleaned via a nozzle system.
Features and benefits
Two batteries to choose from
Battery types: low maintenance 245 Ah or 230 Ah AGM
The charging curve of the built-in charger is perfectly adjusted to the various battery types.
For a long battery life.
20" disc brush or pad driver heads
Different working widths available from 22, 26 and 30 inches.
Simple brush replacement in seconds: unlocking the brush via foot pedal, locking by lowering the machine or clipping in manually.
Easy handling
Simple handling thanks to clear control elements with colour-coding.
Simplified use and shortened teach-in time.
Adjustable contact pressure of the brush
The contact pressure can be set to 5 different levels.
Easy adjustment of the contact pressure.
Traction drive
Infinitely variable forward and reverse drive in battery operation.
Maximum speed can be preset.
Straight or curved squeegee
Perfect suction on every floor.
Various squeegee blades available: natural rubber, oil-resistant polyurethane, slotted squeegee blades for sensitive floors or closed for rough floors.
Individually configurable device
Equipment features are freely selectable.
Perfect adaptation of the machine to cleaning requirements.
Efficient solution
Specifications
Technical data
| | |
| --- | --- |
| Brush working width (in) | 22 / 26 |
| Vacuum working width (in) | 37 |
| Fresh / waste water tank (gal) | 15.85 / 15.85 |
| Max. area performance (ft²/hr) | 20989 |
| Brush speed (rpm) | 180 |
| Amps (W) | max. 2100 |
| Traction motor (W) | 300 |
| Weight without accessories (lbs) | 249.12 |
| Dimensions (L x W x H) (in) | 59.84 x 29.37 x 45.16 |
Equipment
Disc brush

Dose

Battery type, maintenance-free
Tank-in-tank system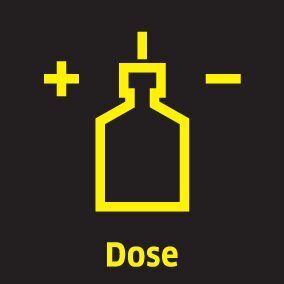 Part No.
9.841-171.0
Description
B 60 W Bp, Walk-behind scrubber, includes 245 Ah batteries and charger, cleaning head sold separately
---
Part No.
9.841-181.0
Description
B 60 W Bp, Walk-behind scrubber, includes 230 Ah AGM batteries and charger, cleaning head sold separately
---
Part No.
9.841-386.0
Description
B 60 W Bp, 16 gallon, 245 Ah Low Maintenance Batteries, D 65 Brush Head
---
Part No.
9.841-387.0
Description
B 60 W Bp, 16 gallon, 230 Ah AGM Batteries, D 65 Brush Head
---