Kärcher Academy
Sales and Service Training for Kärcher Distributors and Kärcher Service Center Employees
Knowledge is key to success, and training is an investment in the future. We encounter new materials every day that require special cleaning solutions. As a market leader in the world of cleaning, Kärcher responds to these challenges through constant development and innovative problem solving.

Benefits of our sales and service training programs
We bring our training attendees up to date on the latest cleaning technology, including aspects relating to cost-effectiveness, efficiency and environmental protection. Experienced advisors develop cleaning solutions for specific target groups with participants and are thus able to provide customers with expert advice. Theory and practice are taught in small training groups in modern facilities. This allows each participant to receive individual attention so that their unique questions can be answered. All participants receive a certificate following successful completion of the training in the subject area covered.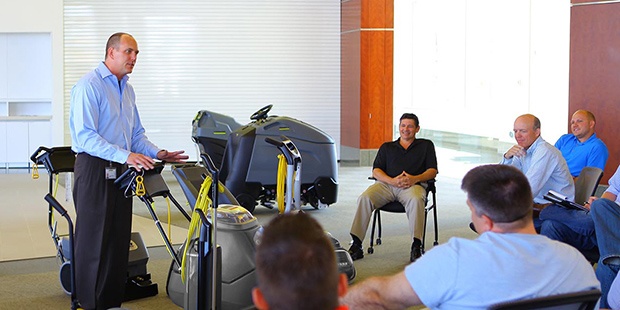 Kärcher Academy's Service Training schools are designed to help service technicians at Kärcher distributor locations learn in-depth service techniques for Kärcher equipment. The training sessions offer classroom instruction combined with hands-on learning, demonstration and service labs.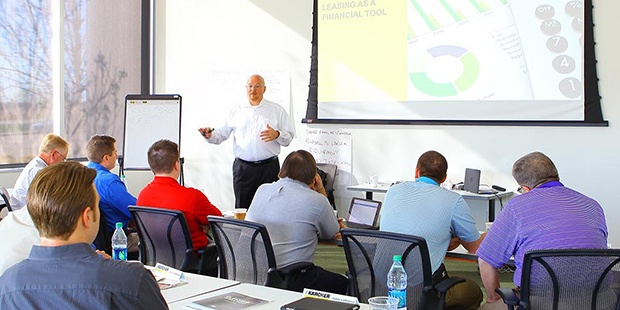 Through Kärcher Academy's Sales Training events, students learn how to tackle the art of selling commercial cleaning equipment in the field by focusing on customer needs and matching them to Kärcher equipment solutions that meet their requirements.