Protection Plan for Home & Garden Products
Extend the protection on your Kärcher Home & Garden product through our partnership with Clyde.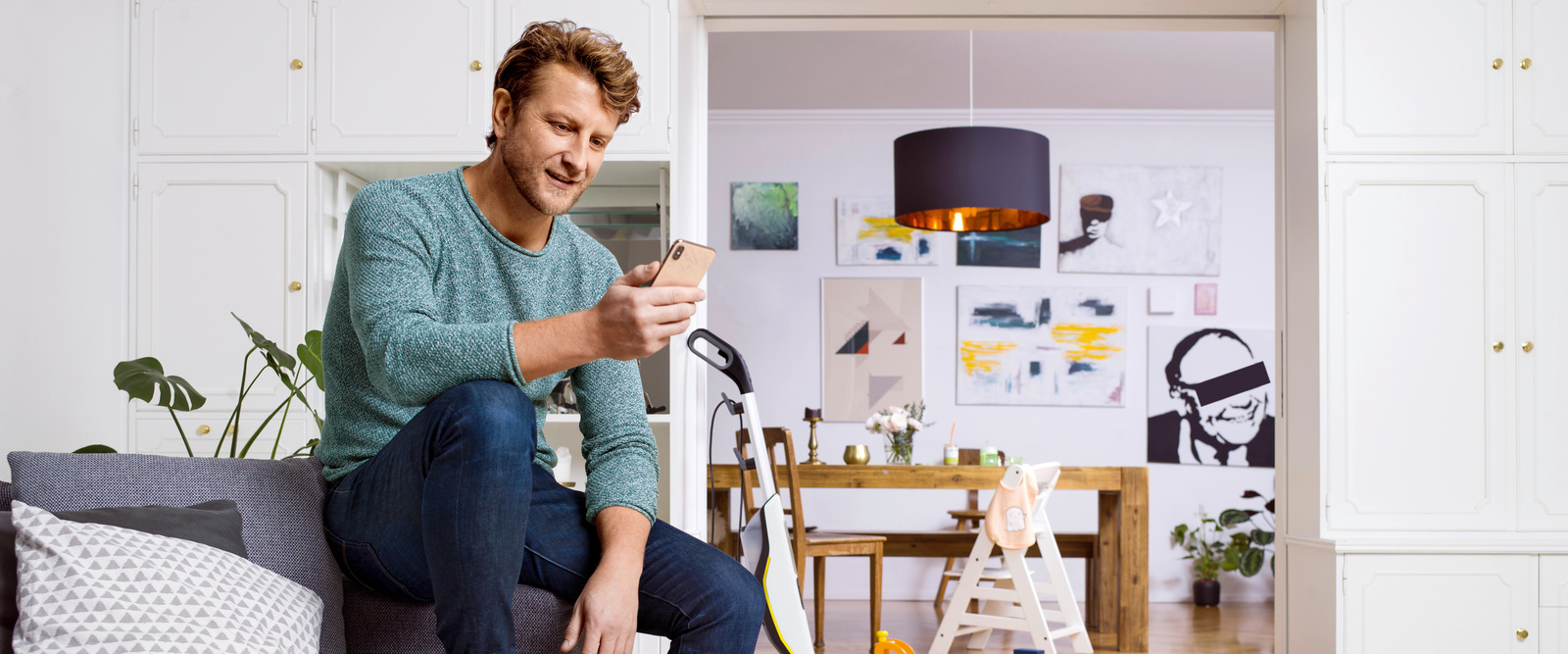 Kärcher North America offers additional product protection through Clyde.
The protection plan covers your product for additional years. Clyde continues the same coverage you have with your Kärcher warranty, when the original warranty expires.

Who is Clyde?
Clyde is an insurance technology company that has built a marketplace of top-rated insurers and administrators. Clyde enables Kärcher to offer our customers great product protection coverage. We work closely with Clyde to manage our protection plan program.

What's included in the Clyde Protection Plan?
Clyde's Protection Plans cover accidental damage from handling from the time you purchase the plan, as well as extending our manufacturer's warranty, giving you accident coverage, and extending your limited warranty depending on the number of years you purchase.


If the product is damaged as a result of an accident, are batteries covered?
Batteries are covered if accidental damage causes the battery to fail. The plan does not cover a battery that has been depleted due to normal consumption.

If the product is damaged as a result of an accident, are AC Adapters covered?
Yes, if the adapter is physically damaged due to accidental damage from handling.

How do I view the terms and conditions of the Clyde Protection Plan before I buy it?
You can view the detailed terms and conditions contract here (link).

When does the Clyde Protection Plan begin and end?
Accidental damage from handling begins when your product is delivered through your selected contract term date, and the extended warranty coverage begins when the Kärcher manufacturer's warranty expires (12-36 months from the purchase date, depending on the plan).
Protection Plan Details
Do I qualify for Clyde Protection Plan options?
The Clyde Protection Plan is available to you if all of the following are true:
You are a customer in the United States of America (excluding territories)
Your purchase was placed within 90 calendar days of today's date
You purchased an eligible product
How do I purchase a protection plan?
There are three ways to add a Clyde Protection Plan to your product:
Enter your purchase information in the "Add Product Protection" area below on this page
Through the link in the post-purchase email, within 90 days of the product purchase

After purchase, customers will receive an email from Clyde or Kärcher offering the option to add protection. Customers can click the link in the email, which will direct them to the Clyde website.

Directly from Clyde's customer portal, HiClyde.com
Customers have 90 days from the date of purchase or the delivery date to purchase a protection plan. It will be necessary to create a Clyde account prior to completing the plan purchase through this method. Customers must use the same email address that was used when purchasing a product when creating an account to link to their sales order.
Ineligibility
Customers cannot purchase a Clyde protection plan after an accident occurs.
Customers cannot purchase a Clyde protection plan after 90 days from the purchase date or delivery date.
Customers cannot purchase a Clyde protection plan for professional or industrial products.
Claims
How can I file a claim?
To file a claim on hiclyde.com, you have two options. They can log into their account, select the appropriate product, and click "File a Claim," or they can file a claim as a guest by entering the Contract ID found in their confirmation email into the homepage on hiclyde.com. Customers typically receive an update on their claim within 48-72 hours and can view the status of their claim in their Clyde account.

Can I file multiple claims?
Yes, you can file multiple claims using your Clyde Protection Plan during the course of the contract's term. You are covered for multiple repairs up to the value of the original product purchase price.

Is there a deductible?
There are no deductibles.

Does this Plan provide coverage for theft or lost items?
No, this Plan does not cover loss or theft.

Can the Clyde Protection Plan be canceled?
Yes, plans may be canceled. Reimbursement will be prorated based on the time remaining on the contract and reduced by the value of any claims previously covered. A full refund is available if the cancellation is made within 30 days of purchase.
Thank you for your interest in our extended protection powered by Clyde!