Commercial Wet/dry vacuums
OSHA compliant for silica dust mitigation. Standard HEPA filtration.
Kärcher NT wet dry vacuum cleaners with patented Tact (Triggered Airdraft Cleaning Technology) system enables uninterrupted work with a constant high suction power - even with large amounts of fine dust. The filter cleans itself with powerful air blasts using Tact. Tact vacuums meet the high demands found on construction sites.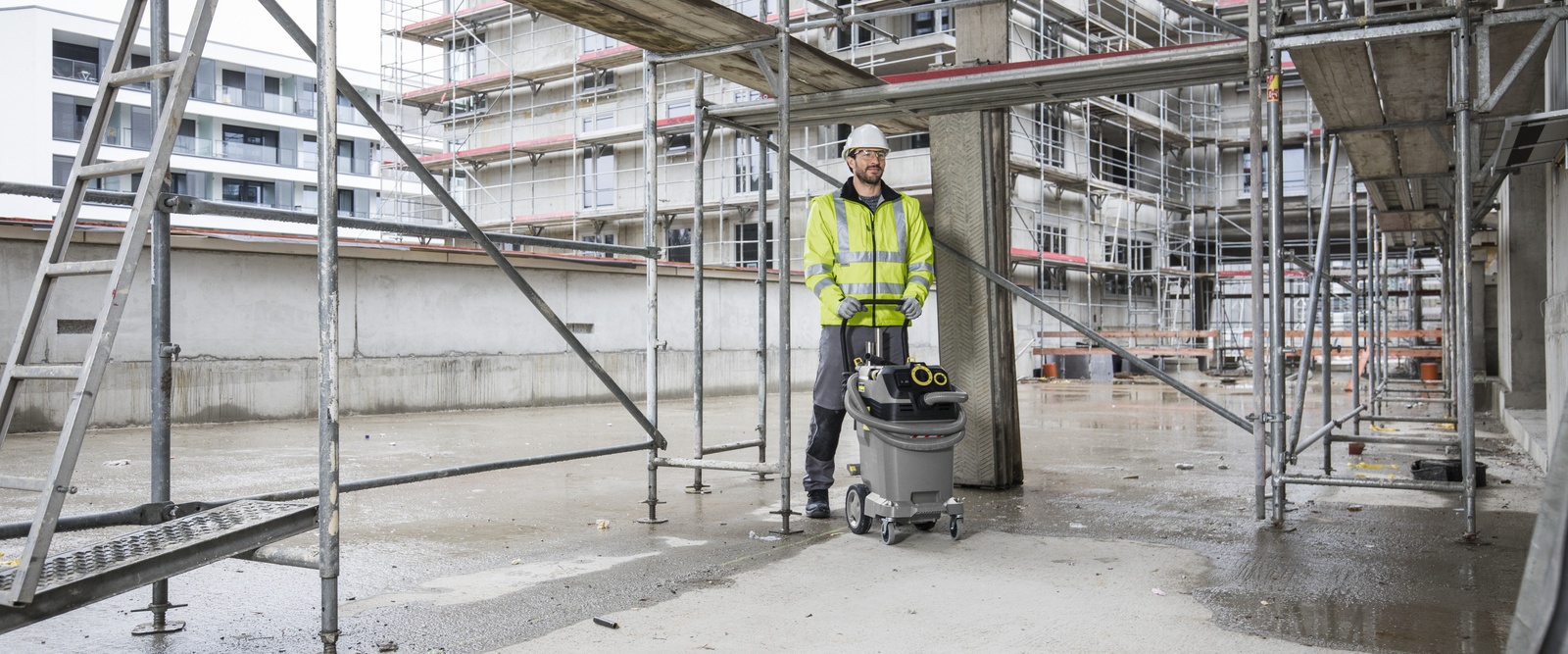 Robust, Reliable and Powerful.
Our new Tact wet and dry vacuum cleaners feature a central EASY Operation switch for convenient single-button operation of the various functions and operating modes.
Tool boxes and other implements can be placed securely on the flat container head with rubberized storage space and fixed with lashing eyes.
Perfectly equipped for construction sites
In order to cope with the sometimes harsh environments on construction sites, our NT Tact vacuum cleaners now have robust, reinforced containers with a bumper, handles and large, sturdy metal castors with brakes.
Make way for high performance
Our Tact vacuum cleaners come with suction hoses with 35 mm inner diameter (DN 35) as standard. This larger inner diameter increases the air flow and reduces the risk of blockages when vacuuming coarse dirt.
Flat, protected and always correct
All new Tact vacuum cleaners have a filter casing for flat pleated filters. The old filter can be removed dust-free. The filter is always inserted correctly and the filter medium and seal are protected. In addition, our Tact vacuum cleaners are all dust class L certified, which means that they have a dust separation efficiency of 99% according to EN 60335-2-69. You will be amazed what a difference this will make on your construction site.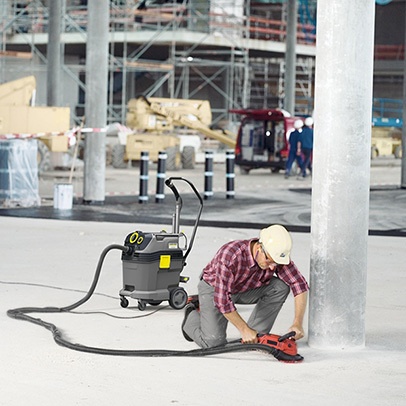 Fully loaded
The perfect wet/dry vac for demanding customers in the rental, construction, industrial and automotive industries.
Advanced Filteration
Improved

Tact

automatic filter cleaning system—improved cleaning performance and reduced noise level
Fully compliant with the new OSHA silica dust regulations
HEPA filter is standard with NT 30/1, NT 40/1 & NT 50/1 and optional with the NT 65/2

Tact

²
Robust Design
Even stronger and sturdier components and overall design
Large metal caster wheels for easier usage at construction sites
Improved Accessories on NT 30/1, NT 40/1 & NT 50/1
Accessory system improves performance and usability
Bayonet and clip connections guarantee easy and secure connection of all accessory parts onto machine
The new bend with rubber grip area has an ergonomic design for comfortable working conditions
Easier to Use NT 30/1, NT 40/1 & NT 50/1

Easy handling: EASY! Operation Switch, integrated accessory storage
Large net volume and easy handling thanks to convenient location of vacuum hose connector
Flat vacuum head with power tool box fixation options
Wider inner diameter of vacuum hoses 1-3/8 inches (DN 35) standard

Tact

automatic filter cleaning

Fine dust is dangerous to health. To ensure that you have the best protection against fine dust, we have made our Tact system even better. The result is a powerful Tact vacuum cleaner with highly efficient filter cleaning and a worldwide unique filter service life of 180 kg fine dust (mineral dust category A) until the filter needs to be cleaned manually. This results in even longer periods of uninterrupted operation with constant suction power and better protection against fine dust.
Filter service life when vacuuming fine dust with the NT 30/1
Tact

Te L

Suction waste: Mineral dust Category A
Temperature: Room temperature
Accessories: Main filter and hoses included in delivery

Competitor machines: Comparable container size and equipment

Test results of the maximum quantity that can be vacuumed until the main filter needs to cleaned manually or replaced.
Kärcher NT 30/1

Tact

Te L: 8.2 gallons (31 kg)
Competitor A: 5 gallons (19 kg)
Competitor B: 1.32 gallons (10 kg)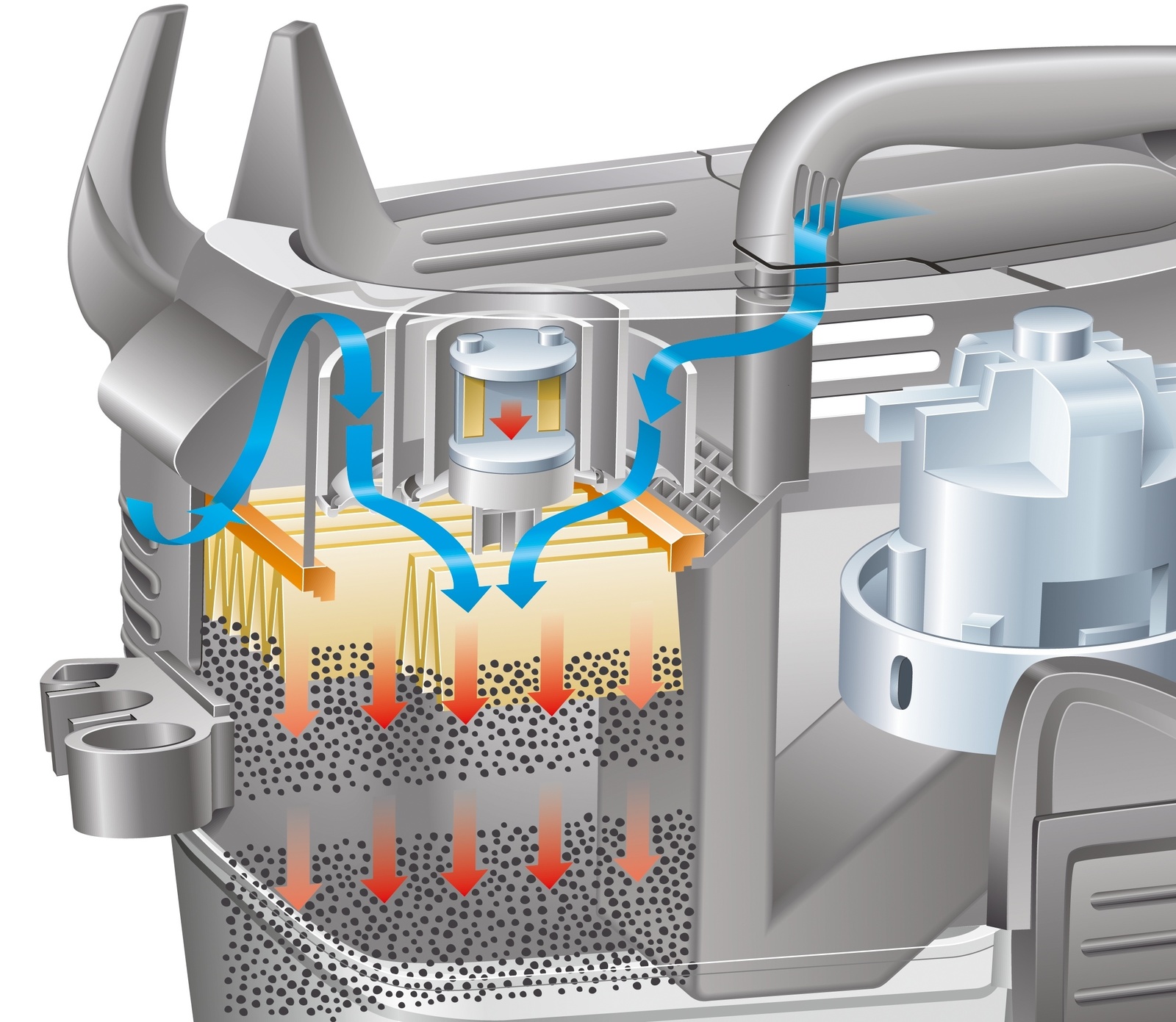 ---
Request More Information
Request your FREE copy of the Kärcher NT Commercial Vacuum brochure today.