Hard floor cleaner FC 5 Premium
Includes spare pair of rollers, Universal Cleaner and detergent sample: the FC 5 Premium floor cleaner with microfibre rollers and 2-in-1 function for wiping and vacuuming in a single step.
Effortless wiping without vacuuming beforehand: the FC 5 Premium floor cleaner makes it possible. Thanks to its practical 2-in-1 function, wet and dry dirt can be cleaned and suctioned away in a single step. The rotating, automatically dampened microfibre rollers always stay fresh and ready for use as the self-cleaning function continuously carries the water-dirt mixture away from the rollers via suction. The Premium version also includes a spare pair of rollers, 500 ml of Universal Cleaner and a 30 ml sample of the wooden floor cleaner. In addition, the FC 5 also uses up to 85% less water than conventional methods and impresses with a superior cleaning performance. The FC 5 can be used on all stone, wooden or plastic hard floors.
Features and benefits
2-in-1 function
Wiping without vacuuming beforehand by picking up wet and dry dirt, as well as hairs, in a single step.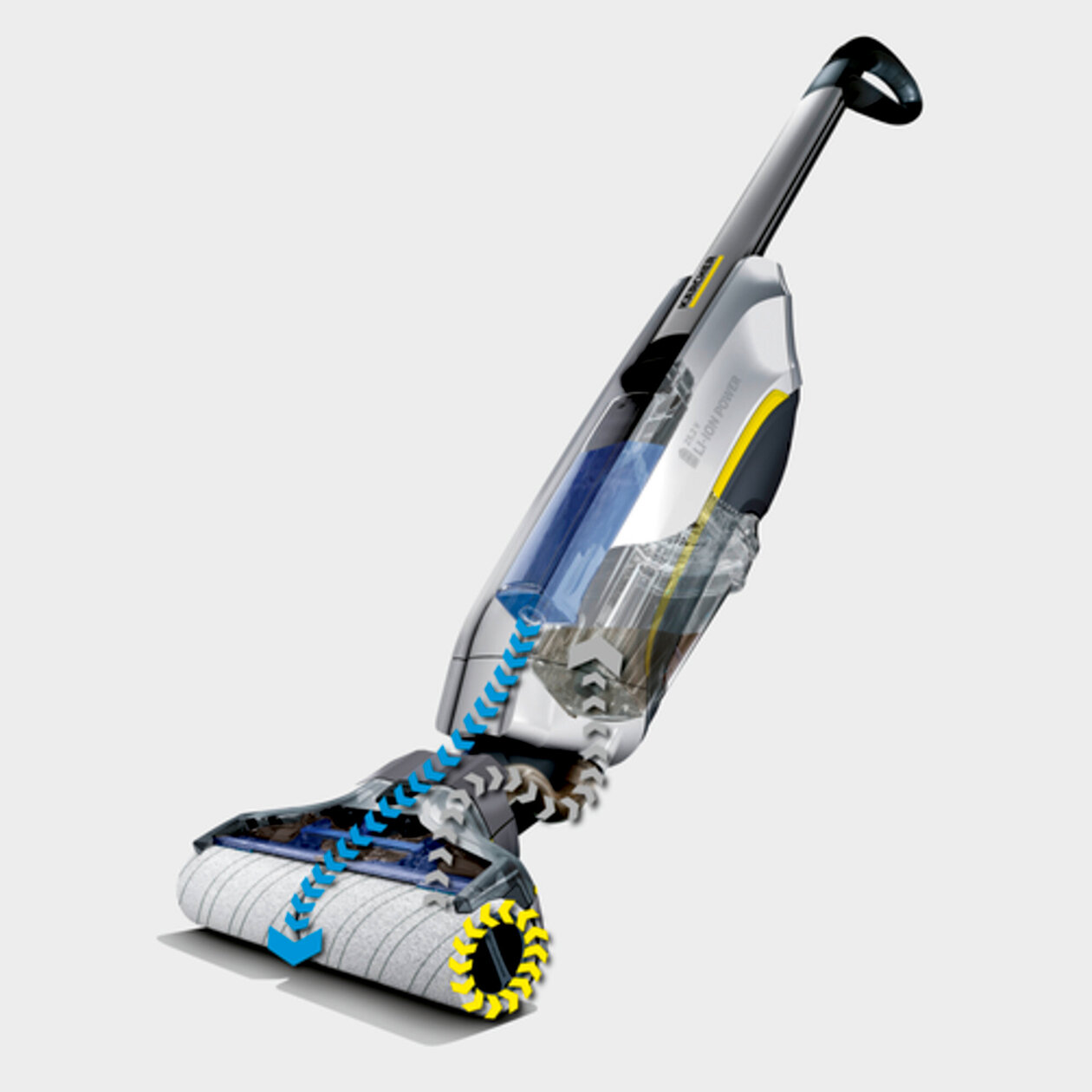 Self-cleaning function through automatic removal of dirt from the rollers
Continuously clean rollers for best cleaning results. Floors dry in less than 2 minutes thanks to the low residual moisture.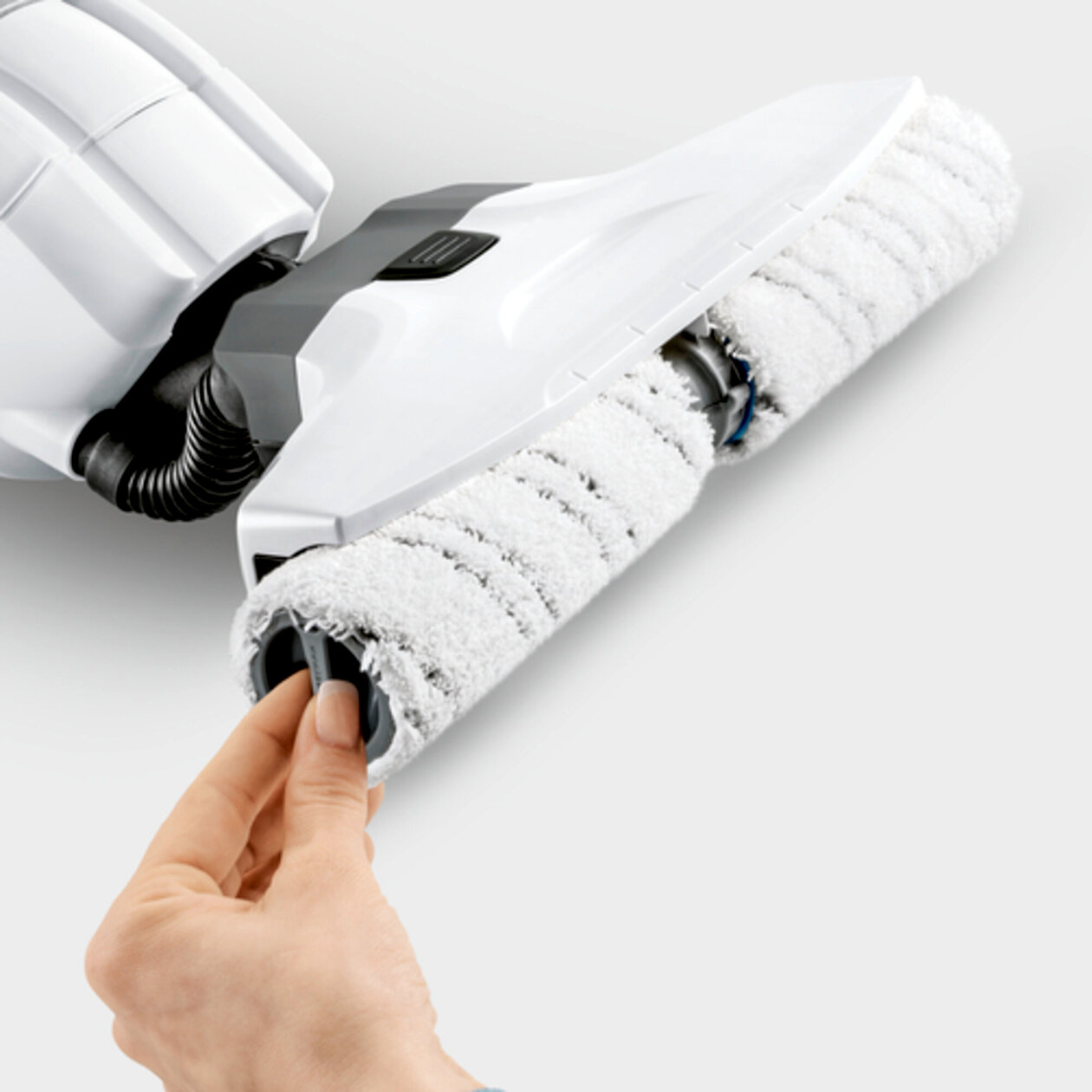 High-quality microfibre rollers
Mounting and removing the microfibre rollers is quick and easy. Machine washable at up to 60°C.
Innovative drive concept
With forward rotating rollers, the machine moves across the floor almost by itself – for effortless cleaning.
Cleaning head with a flexible hinge
Easy to clean under furniture.
Easy to navigate around objects.
Cleaning right up to the edge – for excellent results in corners and on edges.
Easy-to-remove two-tank system
The fresh water tank can easily be filled under the tap.
Hygienic removal and emptying of the dirty water tank without coming into contact with dirt.
Cleaning and parking station
Perfect for easily cleaning dirty rollers.
Convenient storage and stowage of the machine.
Specifications
Technical data
| | |
| --- | --- |
| Current type (Ph/V/Hz) | 1 / 220 - 240 / 50 - 60 |
| Rated input power / Amps (W) | max. 460 |
| Power (W) | max. 460 |
| Area performance per tank filling (m²) | approx. 60 |
| Fresh water tank capacity (ml) | 400 |
| Dirty water tank capacity (ml) | 200 |
| Roller working width (mm) | 300 |
| Floor drying time (min) | approx. 2 |
| Cleaning station volume (ml) | 200 |
| Cable length (m) | 7 |
| Weight without accessories (kg) | 4.6 |
| Weight incl. packaging (kg) | 7 |
| Dimensions (L × W × H) (mm) | 320 x 270 x 1220 |
| -- | * The Kärcher floor cleaner achieves up to 20 per cent better cleaning performance compared to a conventional mop with wiping cloth cover in the "Wiping" test category. Refers to average test results in cleaning efficiency, dirt pick-up and edge cleaning. |
Equipment
2-tank system
Pair of universal rollers, yellow
Pair of universal rollers, grey
Floor cleaning and care wood sealed RM 534 30 ml
Floor cleaning Universal RM 536 500 ml
Cleaning and parking station with roller storage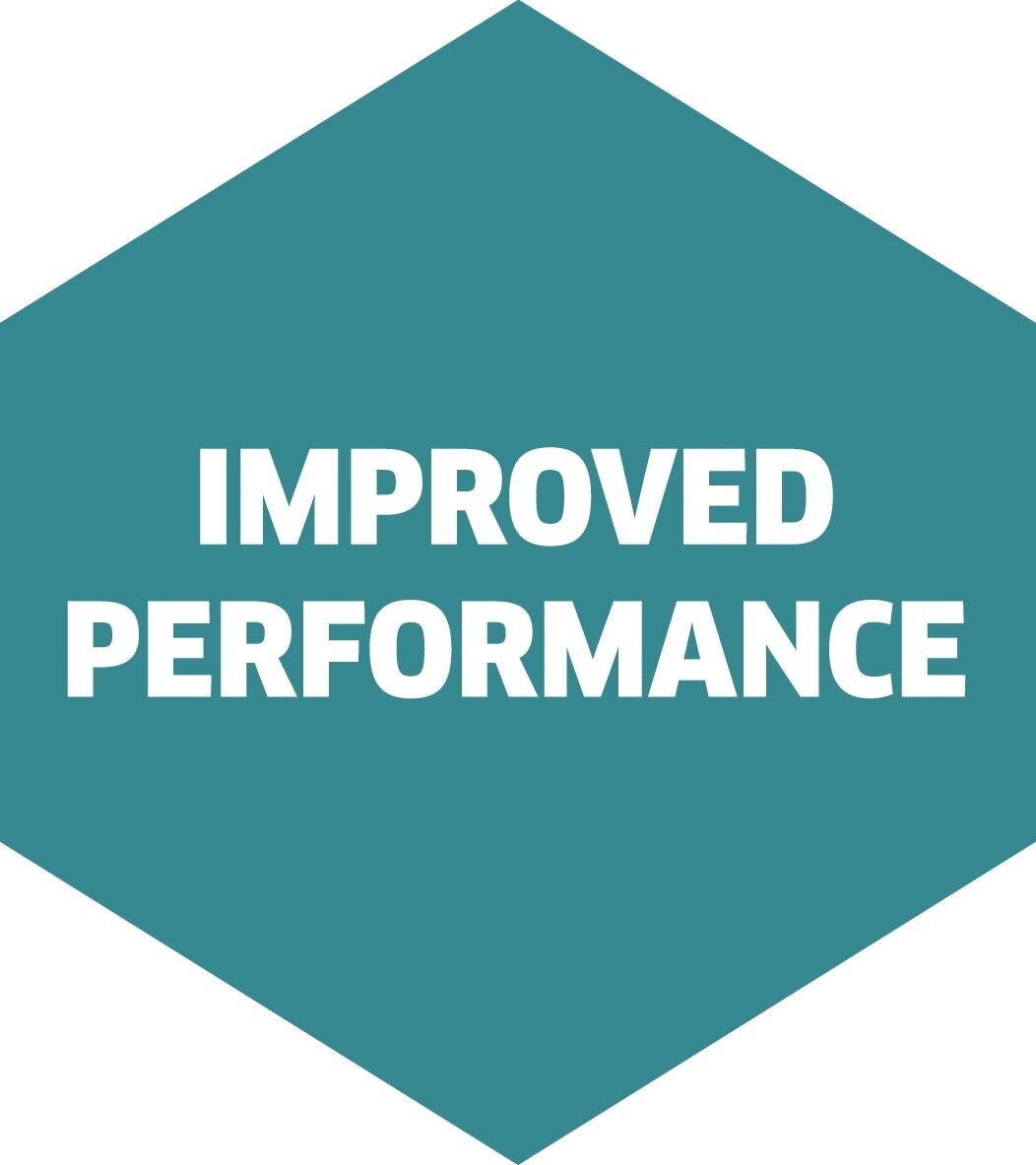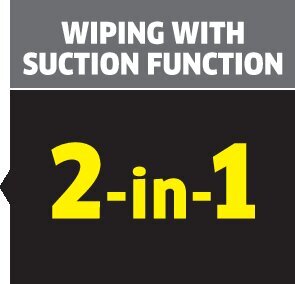 Application areas
On all hard floors, such as parquet, laminate, cork, stone, linoleum or PVC
For hygienic cleaning jobs in all areas (e.g. toilet, kitchen, bathroom, etc.)
For fast and effortless wet cleaning of hard floors
Also suitable for sealed, oiled and waxed parquet