FLOOR POLISHER- A SYSTEM THAT SHINES.
Polishing has never been simpler: the FP 303 ensures all-round impeccable polishing results. It can be used on a variety of floor
surfaces, such as parquet, laminate, stone, PVC, cork or linoleum. The machine is very easy to use and features a number of practical details, such as its triangular design to clean corners with ease. Polishing dust is easily vacuumed and the cable can be stored away neatly on the cable storage directly on the handle. Polishing has never been so much fun!
Highlights
Now polishing is really simple: with many new functions, the FP 303 allows you to achieve optimal polishing results on a wide variety of floor coverings, such as parquet, laminate, stone, PVC, cork or linoleum. The floor polisher is simple to use and features an ergonomic handle for convenient cleaning. Any polishing dust residue is easily vacuumed away and the power cord can be conveniently stored directly on the handle.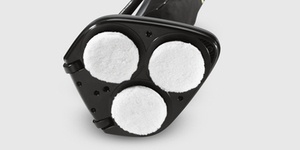 Triangular polishing head
Thanks to the optimised geometry of the polishing head, even corners can be easily polished and never missed.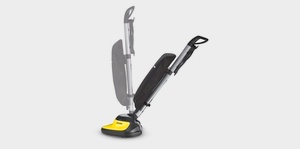 Switch on/off without bending over
The FP 303 is turned on and off simply by pivoting the handle (once it has been unlocked) using the foot-operated lever. This saves the user from having to bend down to switch the machine on and off.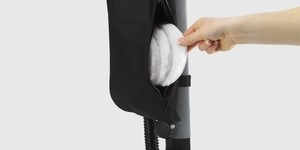 Practical storage
The high-quality textile bag containing the vacuum filter bag is attached to the handle. The polishing pads can also be compactly stored in a separate compartment.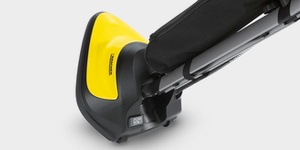 Easy to transport
With the smooth-running wheels the FP 303 is fully mobile can be easily transported between cleaning tasks.