Carpet Cleaning Package
Carpet cleaning package for effective cleaning of large carpeted areas. Kärcher carpet cleaners are robust, powerful and suitable for effective deep and intermediate cleaning of carpets and stain removal from textiles.
Package for Cleaning Carpets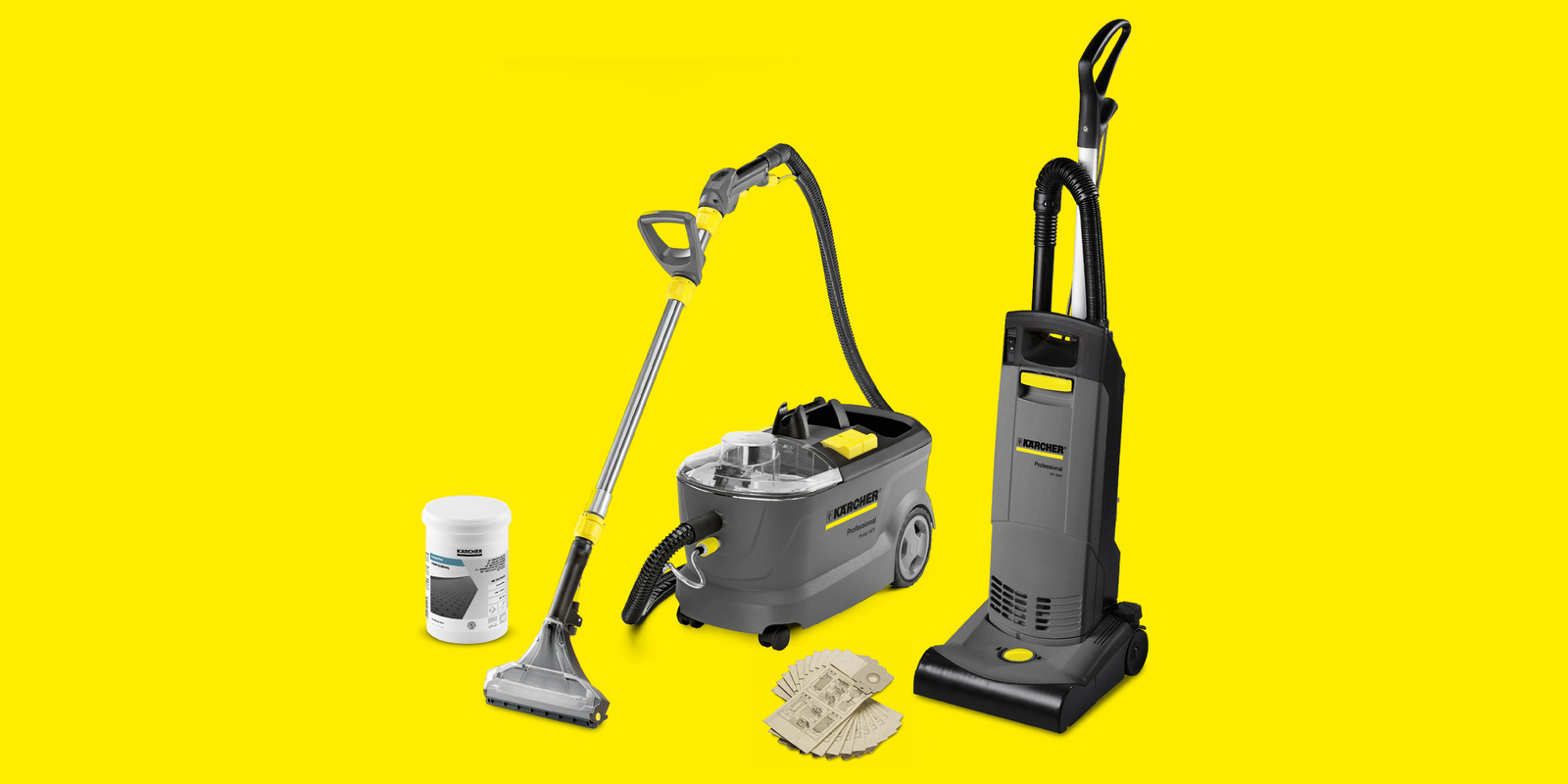 This Package Includes:
• Puzzi 10/1
• CV 30/1
• Pack of 5 Filter Bags
• Puzzi Powder
Advice, service and sales
Kärcher Centers: Visit a Kärcher Center near you here.
Store locator: Find Kärcher dealers and retailers here.
Contact Kärcher: Use our contact form or call us directly on +27 (0) 11 657 7300.
Newsletter: Subscribe to our newsletter now if you would like to receive information from Kärcher in the future about exciting and new products and promotions.