Tackle tough cleaning tasks in no time with the Kärcher floorcare range.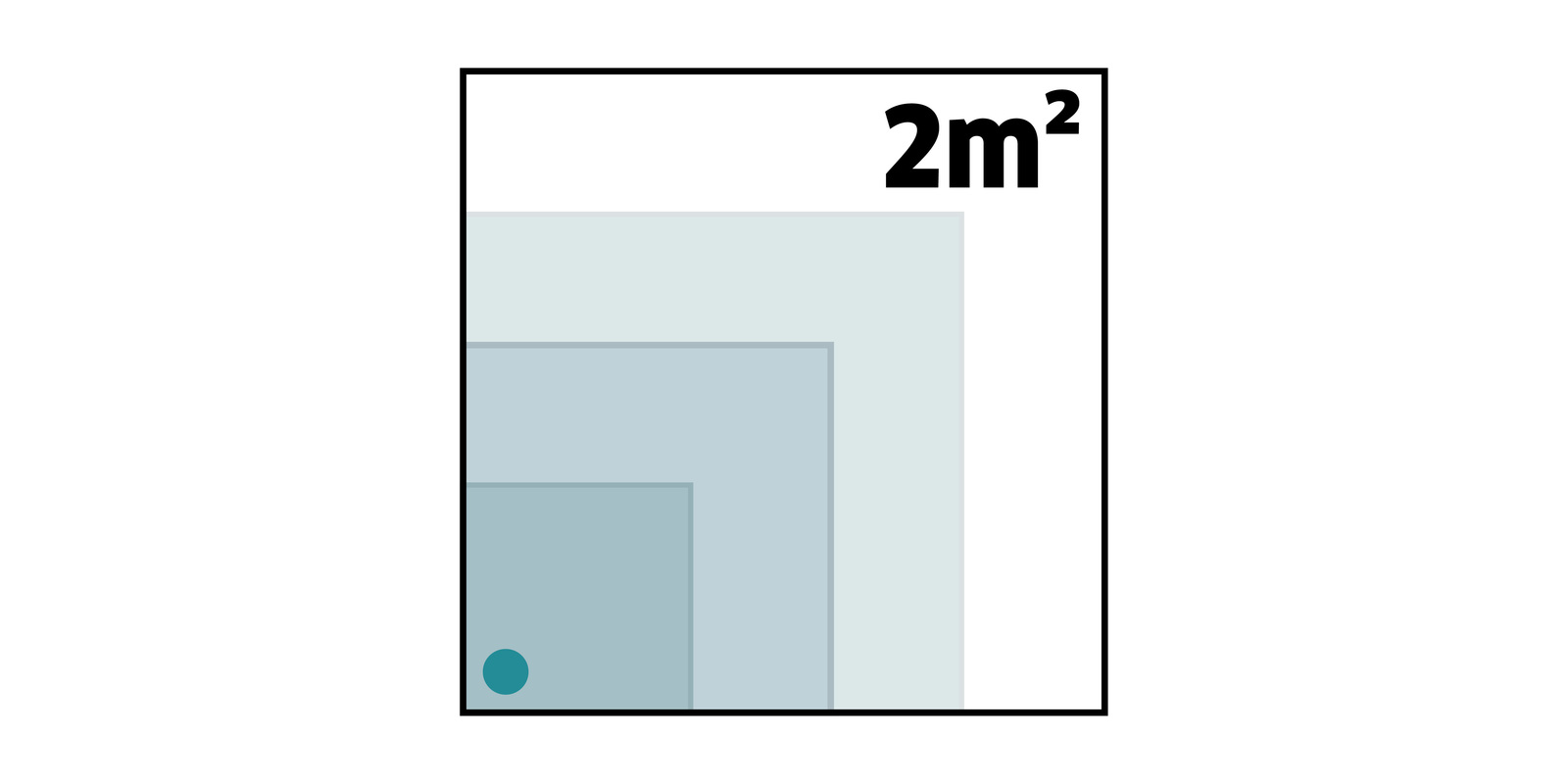 Cleaning with a mop makes a larger area unnecessarily wet by spreading the spillage.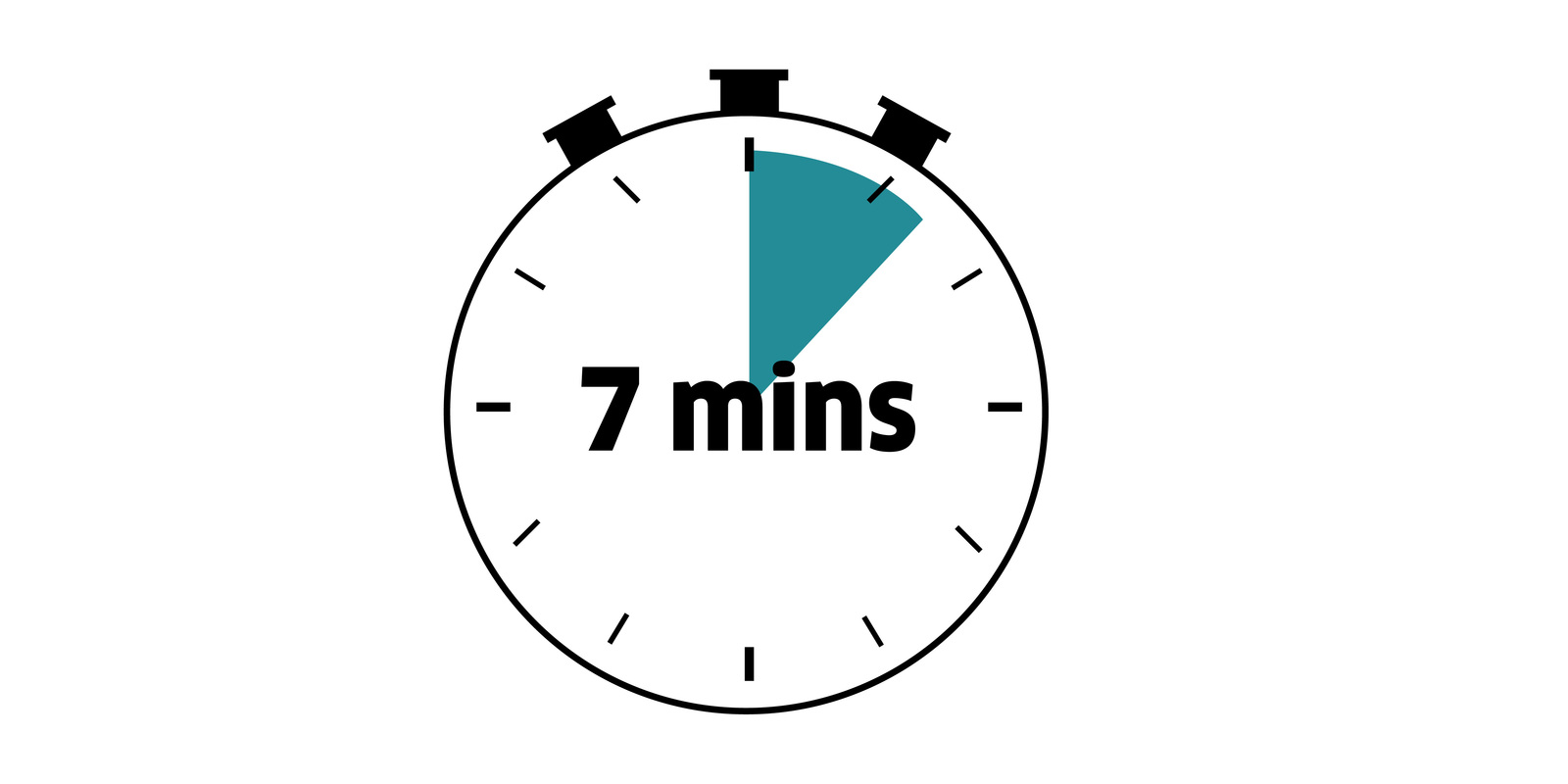 A mopped floor takes approximately 7minutes to dry, leaving the area extremely slippery.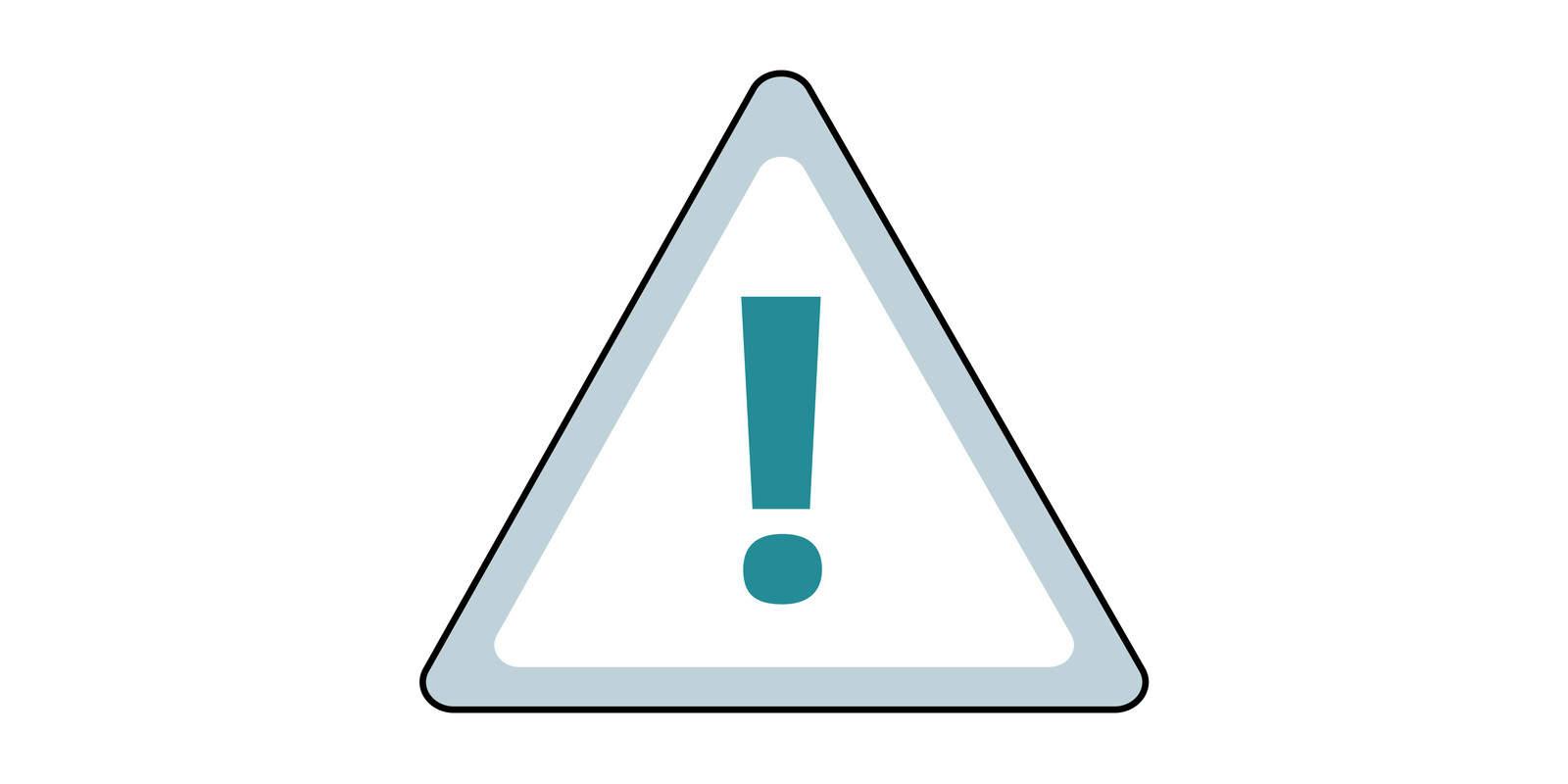 Cross contamination due to dirty water being reused pose health risks.
Using a mop and bucket to clean may seem quick, easy and low cost but when compared to a Kärcher floor scrubber or sweeper the winner is clear. The Kärcher floorcare range not only out performs when it comes to drying time but when cleaning time and results are compared, there is a noticeable difference.
Look how Kärcher products compare against an industrial mop when cleaning the surface area of a rugby field.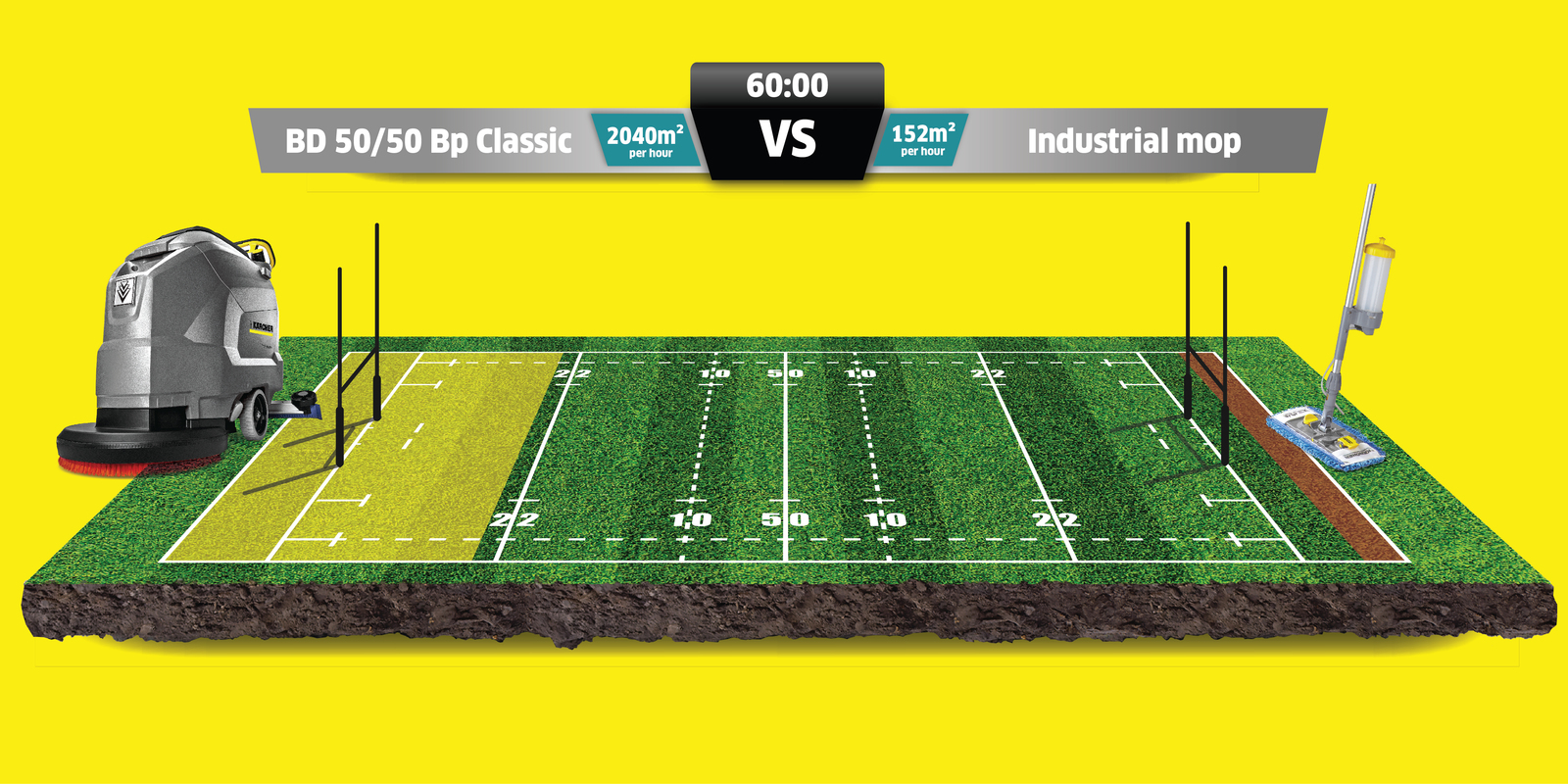 BD 50/50 Bp Classic
The affordable, compact and, battery operated entry-level scrubber allows for area performances of up to 2040m² an hour which is eqaul to cleaning 24% of a rugby field in 60min.
KM 75/40 Wp Bp
The KM 75/40 WP Bp Sweeper offers an innovative and efficient alternative to mannual cleaning. It easily cleans 40% of a rugby field in 60 min this is equal to 3375m² per hour.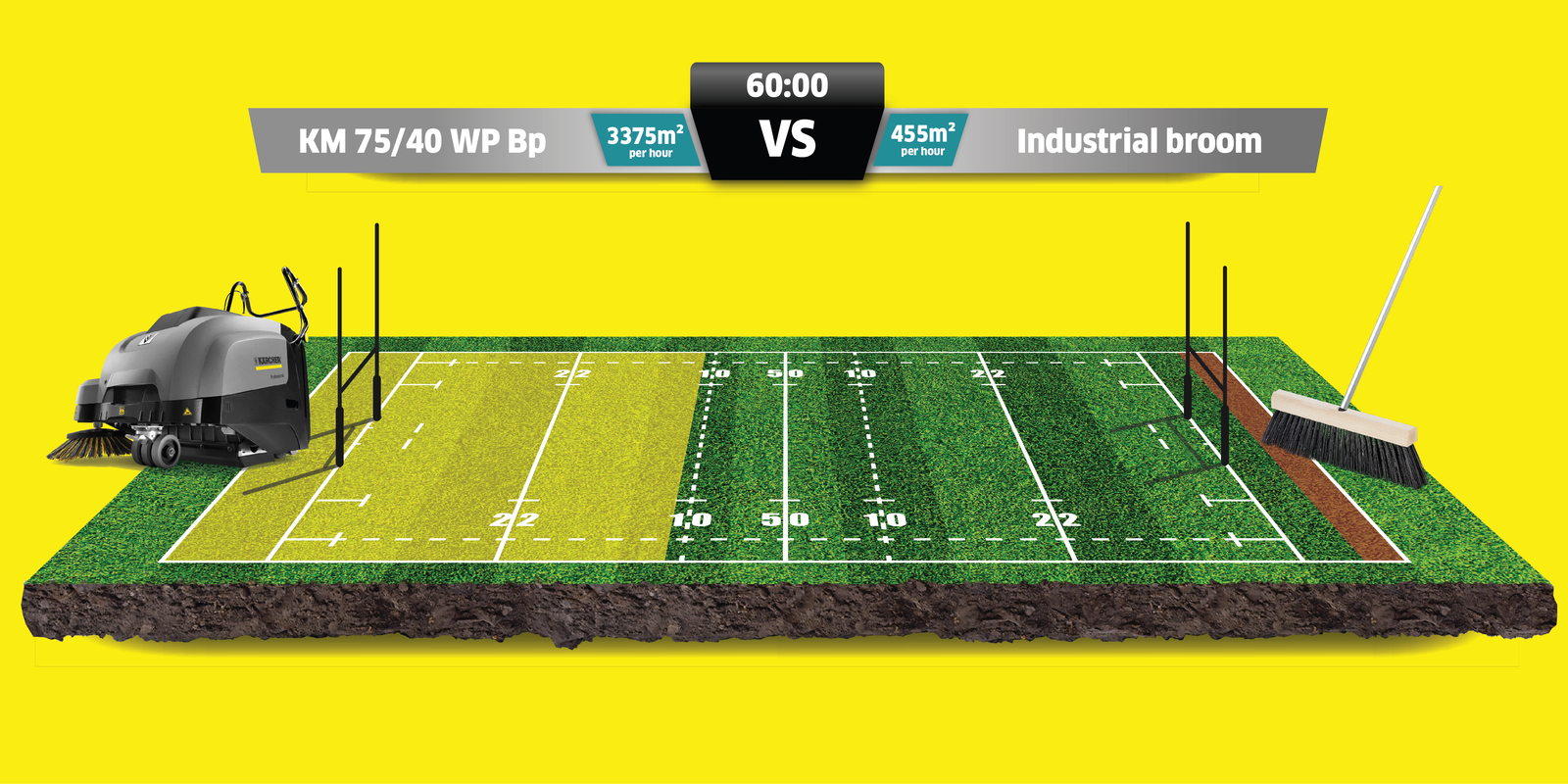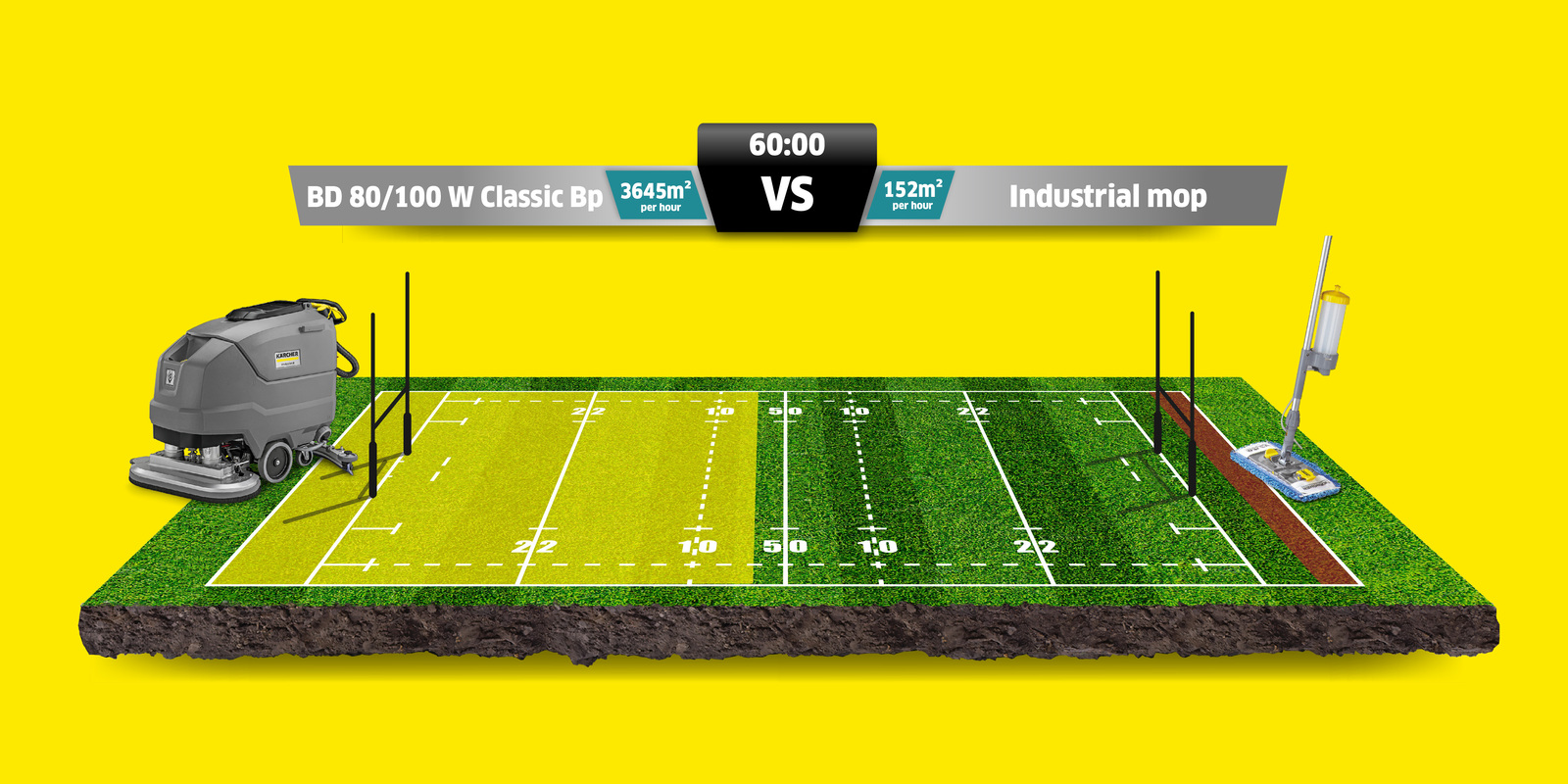 BD 80/100 W Classic Bp
The powerful BD 80/100W Classic BP battery-operated walk-behind scrubber drier guarantees efficient and comfortable cleaning with area performances of up to 3645m²/h. That is 48% of a rugbyfield in 60 min.
B 150 R Bp
The battery-powered ride-on scrubber drier B 150 R has something to offer everyone. The machine is available either with disc engineering (ideal for smooth floors) or with a roller head including sweeping function (optimal for rougher surfaces). Up to 5400 m²/h can be cleaned with this scrubber, that is 54% of a rugbyfield.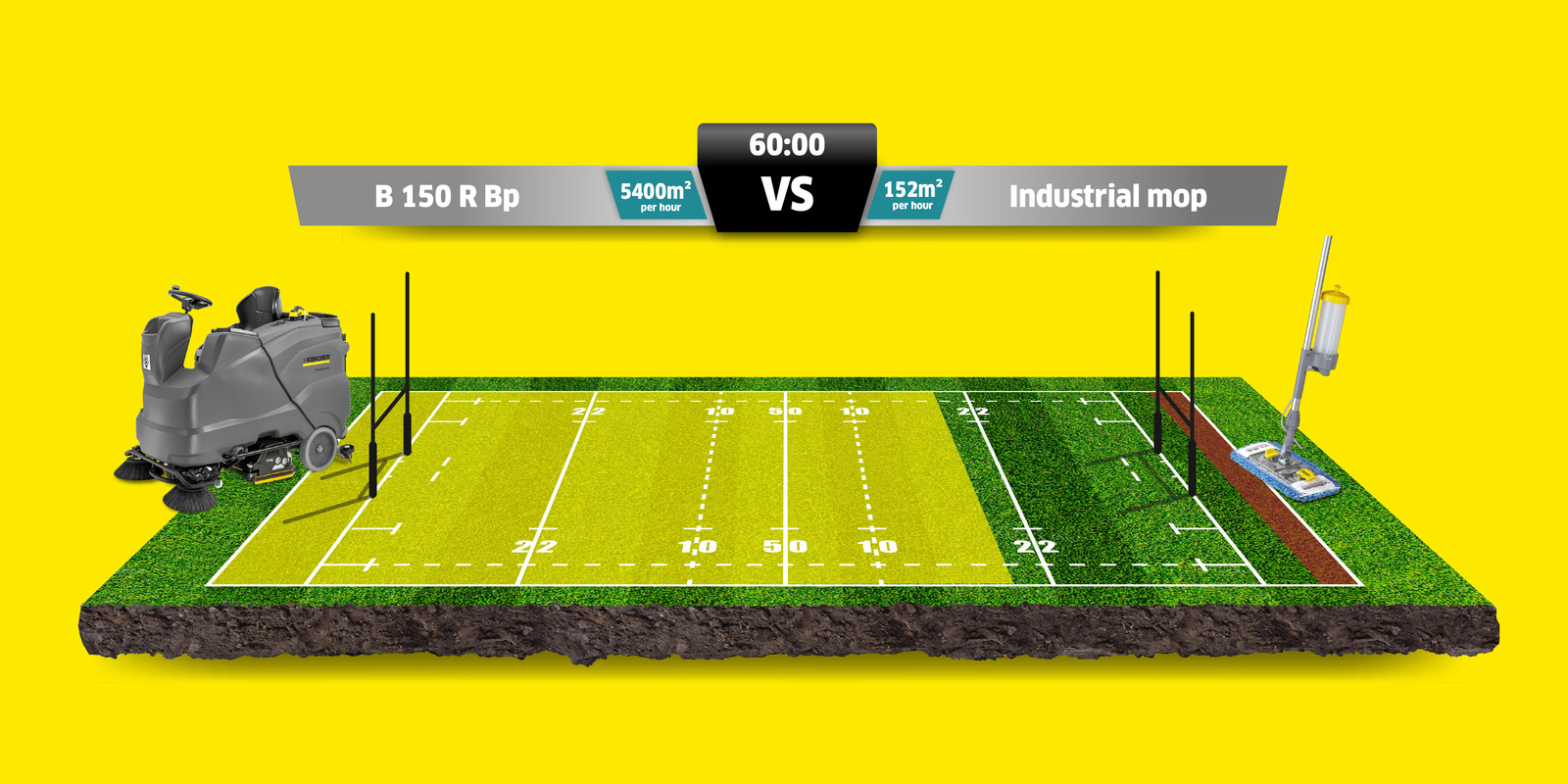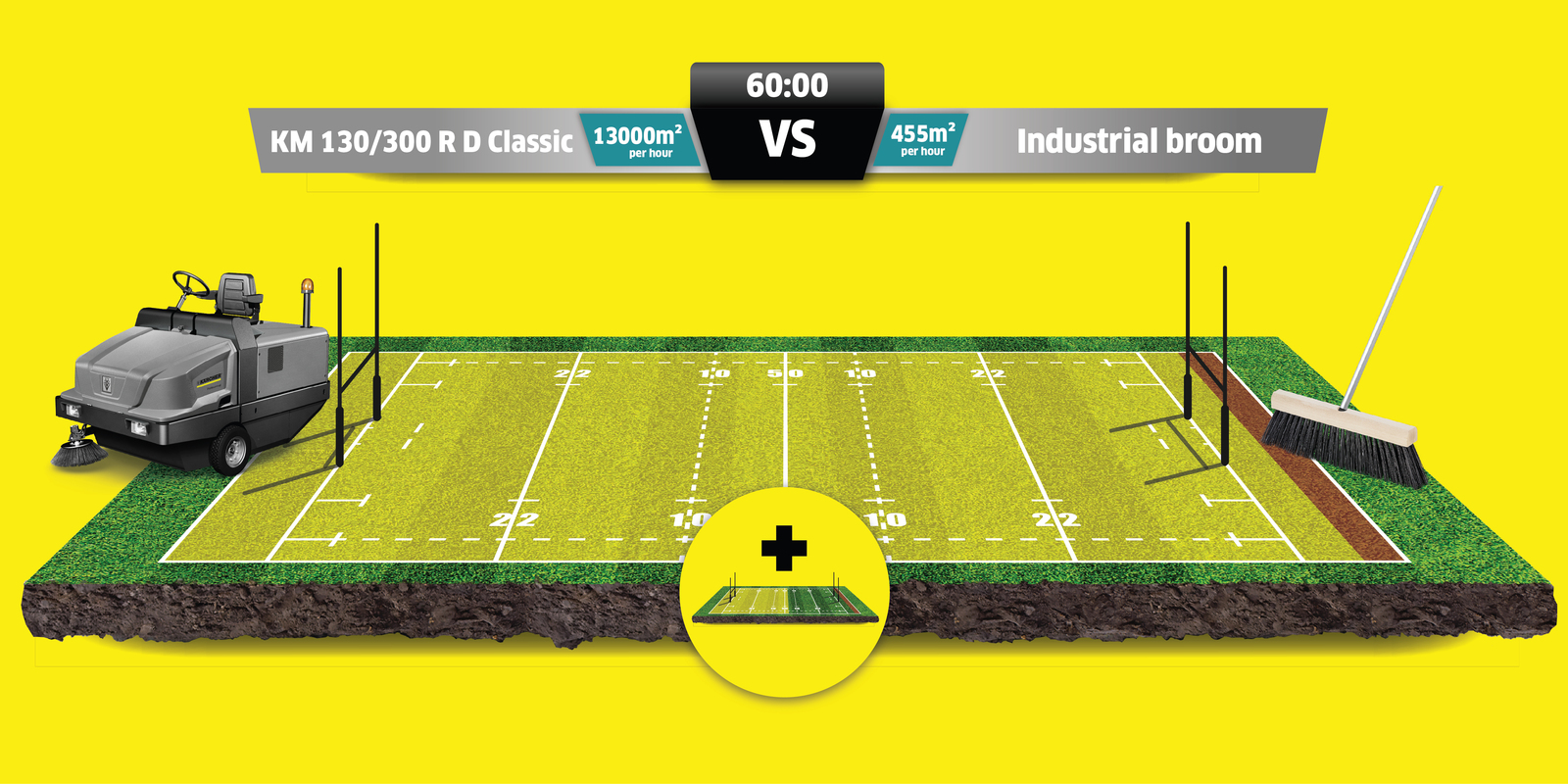 KM 130/300 R D Classic
Clean 155% of a rugbyfield in 60min with the KM 130/300 RD Classic. This diesel-powered, fully hydraulic sweeper is perfect for tackling though dirt on floors.
Whether you're cleaning a restaurant, washroom, garage or warehouse. The Kärcher floorcare range clean up quickly and deliver consistently outstanding results to ensure you stand out from the crowd.