Kärcher Center deals
Visit us at any of our Kärcher centers for great deals this month.
Convenient and uninterrupted steam cleaning: With the SC 4 EasyFix steam cleaner with floor nozzle EasyFix and a permanently refillable, removable water tank.
Bundle includes
· SC 4 easyfix
· Bush set
· Power Nozzle
· Microfibre cloth set
NOW: R4299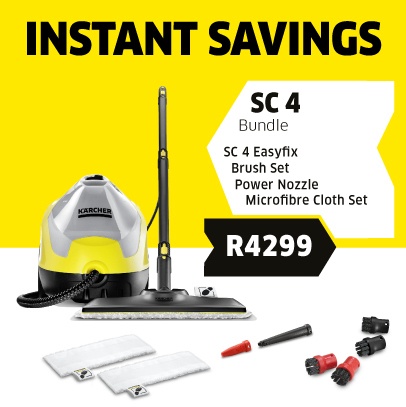 Ultra-powerful and energy-efficient: WD 6 P Premium multi-purpose vacuum cleaner. With stainless steel container, power outlet, innovative filter removal technology, filter cleaning etc.
Bundle includes
· WD 6 premium
· Flatfilter
· Vacuumbags
NOW: R4199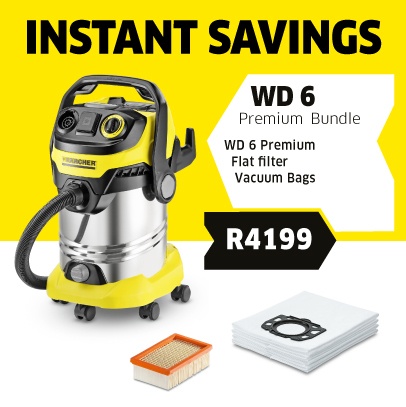 Terms and Conditions
These specials are only valid at these Kärcher Centers: East Rand, KZN, Kärcher Nelspruit, and ITS Cape Town.
Offer valid from 01 November until 31 December2018.
Stock subject to availability
Standard warranty applies
All inclusive of Value Added Tax
E. & O. E