Floor scrubbers / scrubber driers
For shiny floors With Kärcher scrubber driers, floors are hygienically clean and spotless. Sparkling performance guaranteed. Our all-rounders and specialists complete all kinds of home cleaning tasks quickly and economically.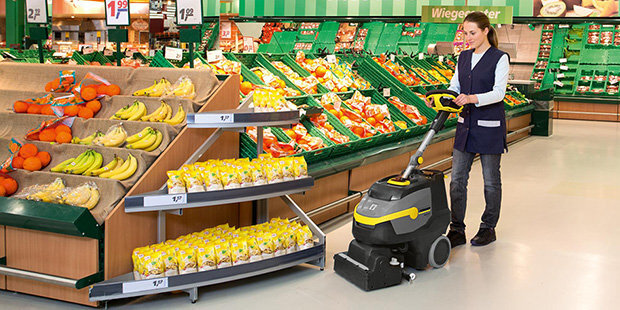 Developed for the fast and flexible cleaning of small to medium-sized areas like in restaurants, shops, kitchens, hotels and other highly frequented areas heavily-furnished: our push scrubber driers.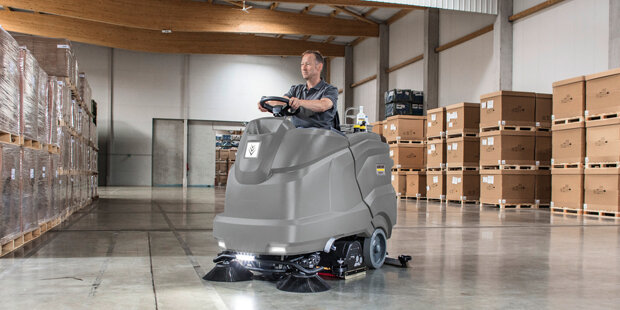 The ideal choice for cleaning large, sparsely furnished areas, such as in warehouses and production halls, shopping centres, car parks or airports. Here you also find our combined sweeper/scrubber drier machines.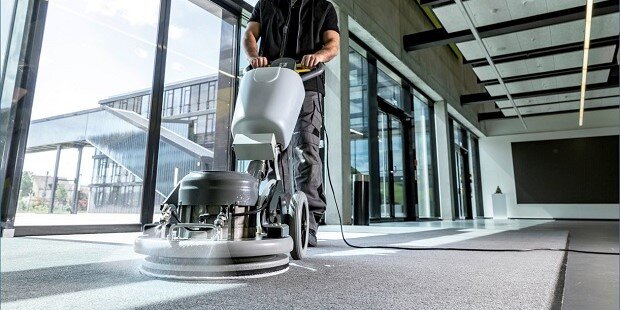 Whether it's single-disc and polishing machines for hard surface maintenance or solutions for very demanding cleaning tasks, like on stairs or escalators: our other cleaning solutions.