Watering systems
Rain, reinvented by Kärcher. Kärcher's extensive range of watering equipment will bring a smile to the faces of garden lovers everywhere. Pumps and watering products designed to work in perfect unison allow you to work responsibly with your natural resources. This ensures that precious water is used in the most effective and economical way. Innovative technology and precise sensors ensure that your plants are provided with exactly the volume of water that they require to grow. To ensure that you can take maximum pleasure from the natural beauty of your garden, Kärcher provides maximum-efficiency nozzles, spray guns, sprinklers, hoses, water timers, pumps, hose connection systems and storage systems. Whichever Kärcher product you use, you know you have made the right choice.

New-found freedom to move: at long last the hose can be moved effortlessly from A to B on the hose trolley, meaning that laboriously dragging it through the garden is a thing of the past.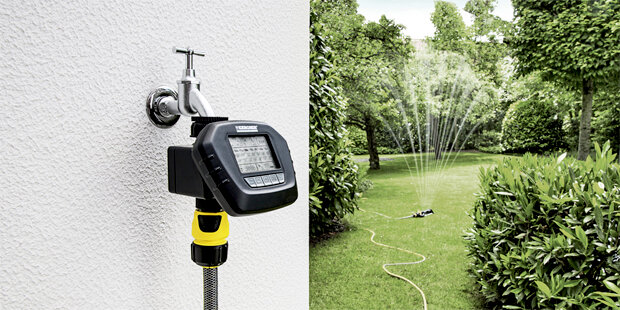 When you're away on holiday, the last thing you want to worry about is your garden: And with water timers from Kärcher you don't have to – they can control your watering system according to an exact schedule.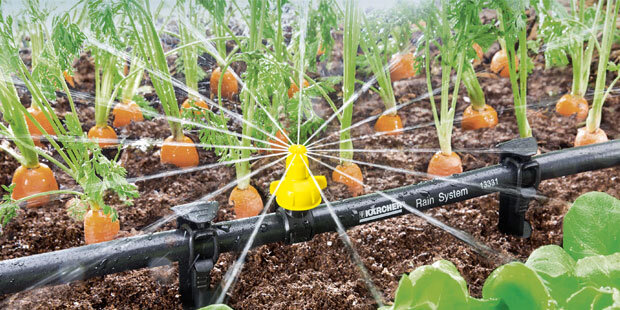 The Kärcher Rain System® is the perfect complement to hedges, bushes, vegetable patches and flowerbeds. The water is sprinkled exactly where it's needed and nothing is wasted – which is good for the environment and your wallet.