Responsibility for the supply chain and products
Earth's resources are finite. We take care to conserve them at Kärcher and with our suppliers. We regularly check their quality, environmental and safety standards. The aim is to recycle as much as possible with our innovative cleaning solutions, avoid potentially harmful substances as far as possible, rule out child labour and unfair wages – and consequently to convince even critical consumers.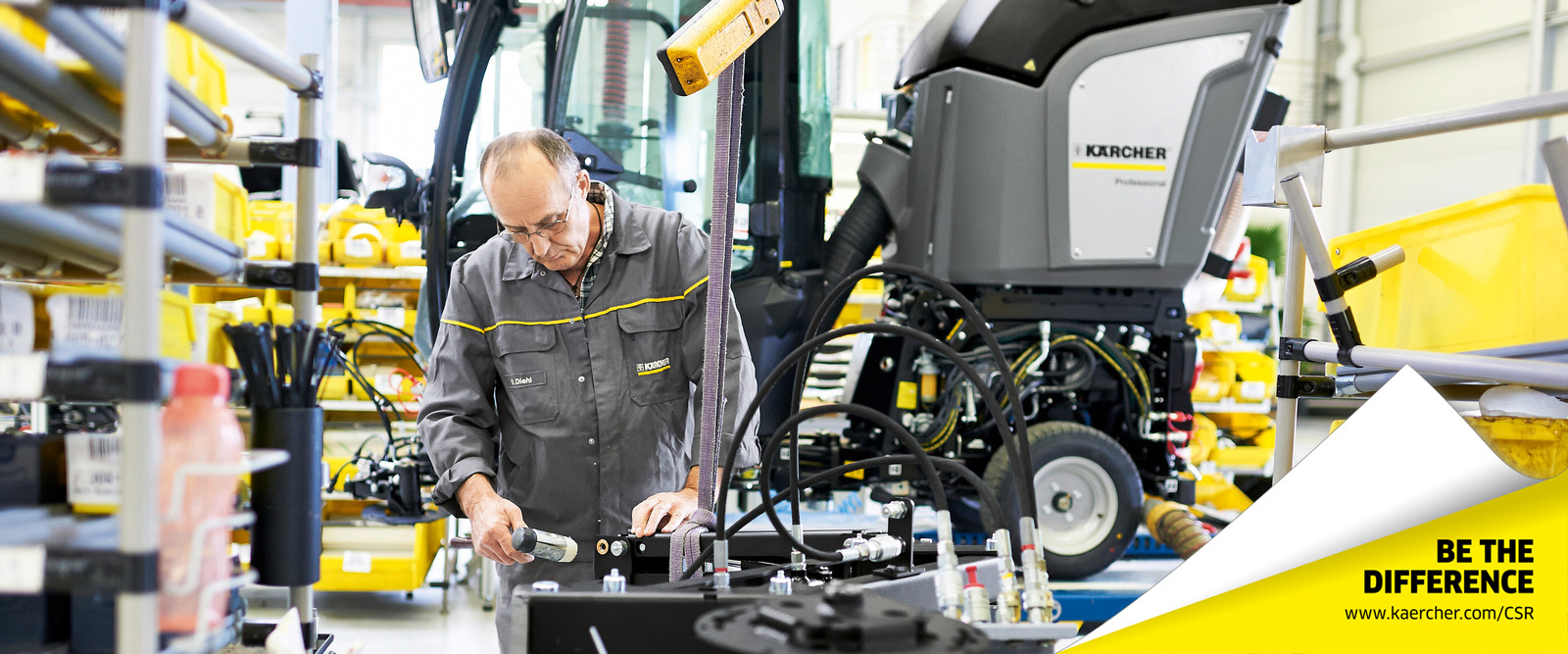 Standards for quality, social issues, the environment and occupational safety
Handling resources efficiently is our core competence. We use this capability to increase the sustainability of our products and our supply chains.
Consumers are critical these days. They now ask more questions before purchasing than they used to. What they want to know is: Where was the product manufactured, by whom and in what conditions? What materials is it made of? And can it be recycled afterwards? How efficiently does the machine operate? Kärcher takes these consumer interests seriously, responds to questions and has the right answers.
We also ask questions of our suppliers. Quality, social, environmental and occupational safety standards are checked in annual audits. We require our suppliers to adhere to our compliance rules and our code of conduct.
Insight: Our work and projects for supply chain and products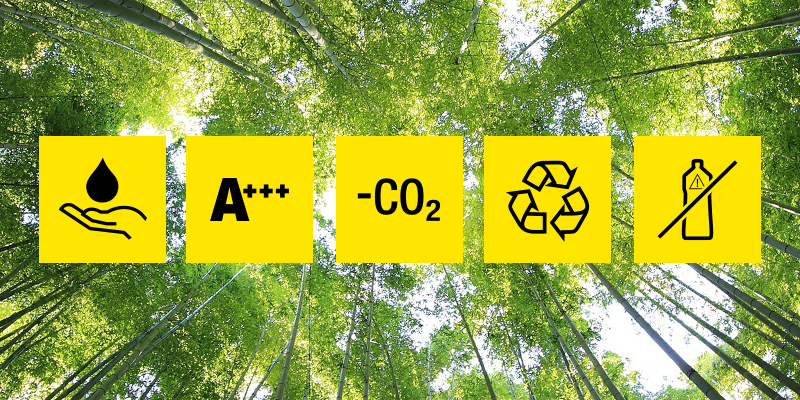 What makes our products sustainable
Produced with low emissions, ecologically conscious material selection, energy-saving and water-saving usage – products for cleaning and care should be sustainable in many ways. Therefore, responsible behaviour at Kärcher includes machine development and the production and supply chain right up to correct disposal – and so does not end at our factory gates.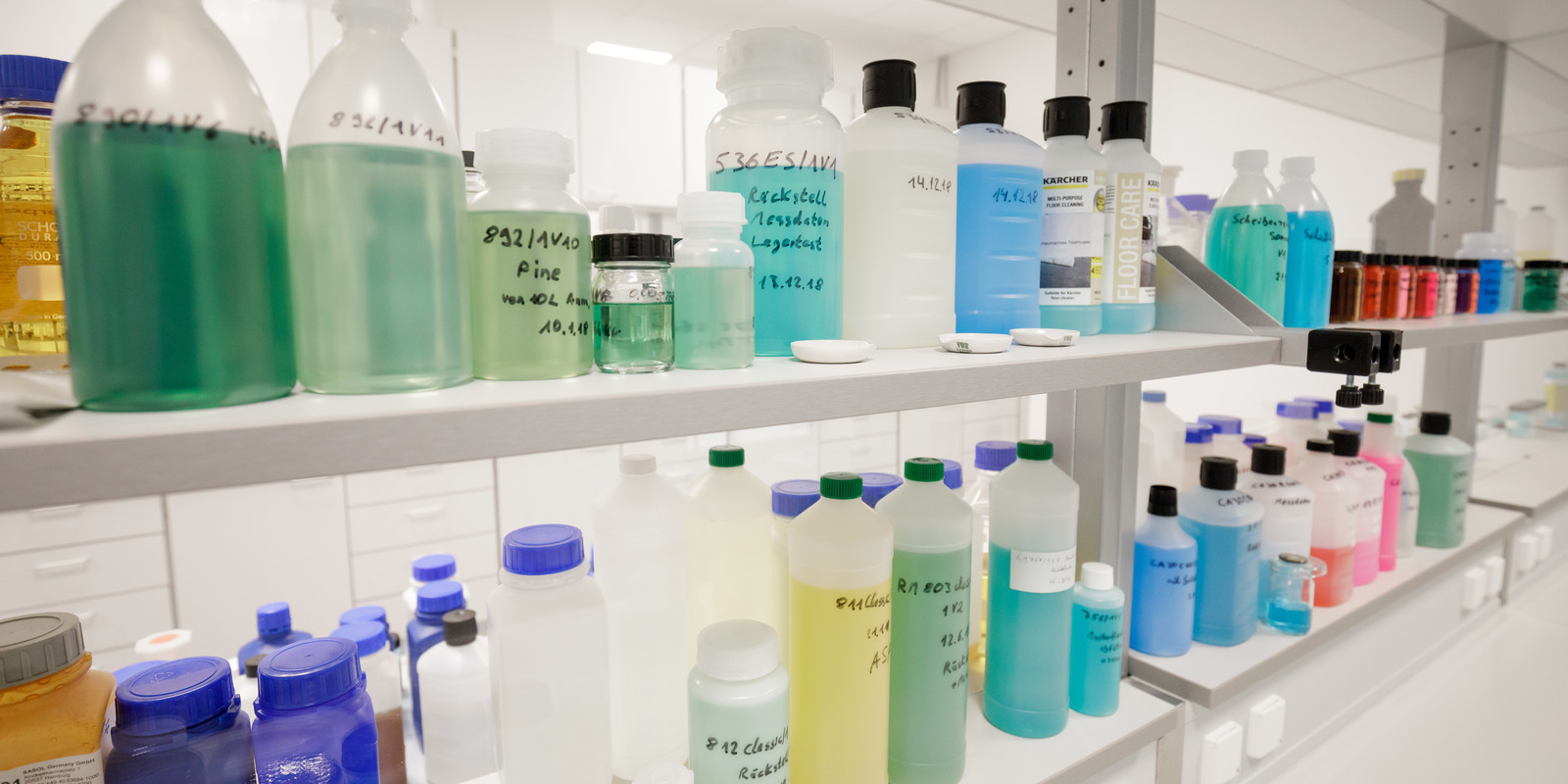 Sustainable cleaning agents: From the concept through to series production
Today detergents must meet many requirements. Ecologically sustainable process solutions are becoming increasingly important. Kärcher faces this challenge in the new chemical and test laboratories at the site in Winnenden. An overview of the development of sustainable detergents.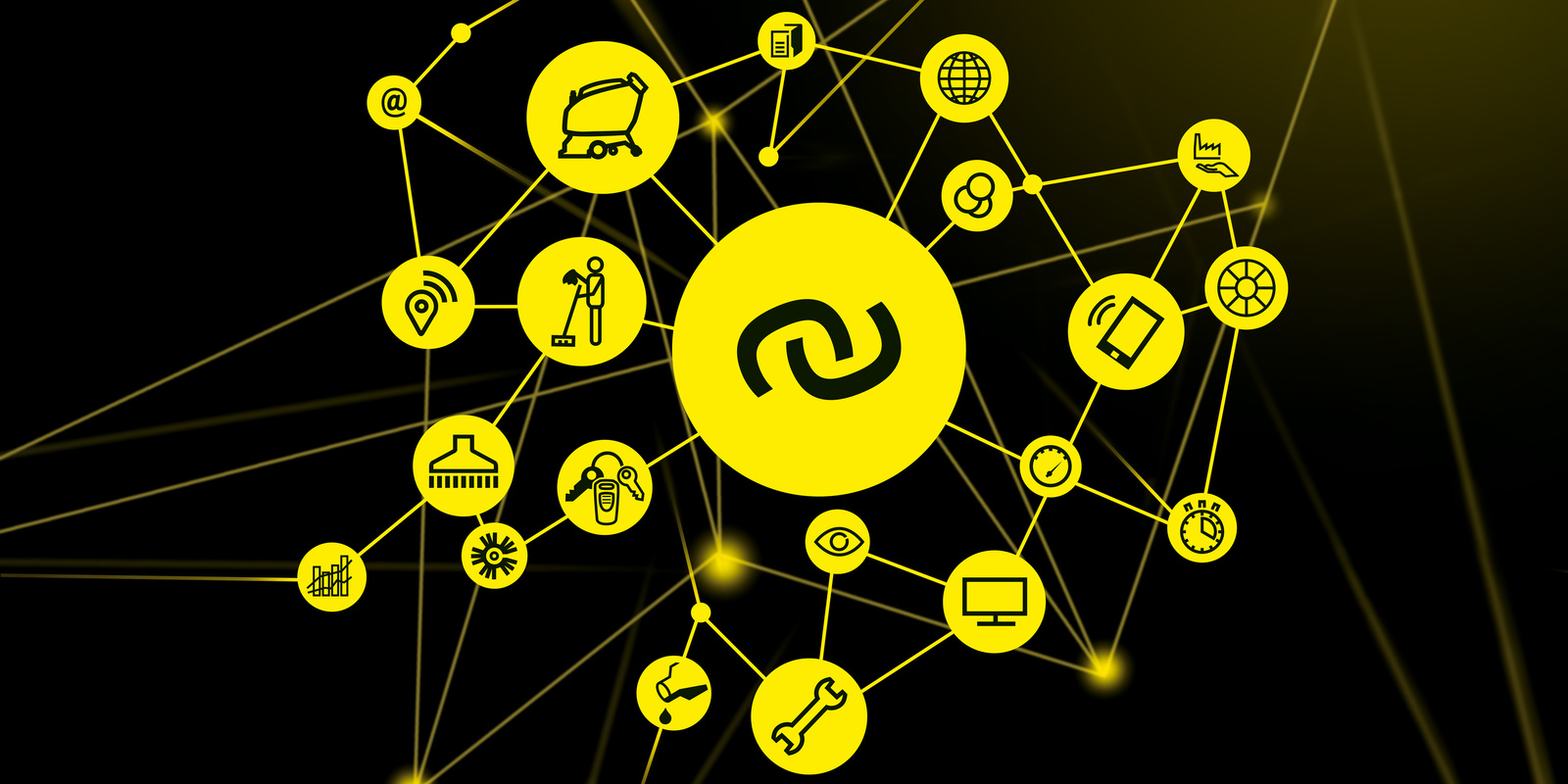 Cleaning on Demand: Efficient, economical, sustainable
Needs-based cleaning is intended to avoid spending unnecessary time and money. Reduction of working hours by one per cent in an average office space could save 194,000 kWh of electricity, 4,576,000 litres of water and 46,000 litres of cleaning agents. In this way, Cleaning on Demand combines cost-effectiveness and sustainability.
Overview: Our commitment to supply chain and products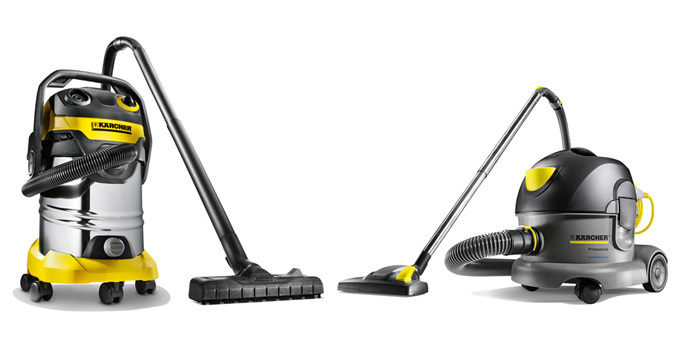 Environmentally friendly products
At Kärcher, more than 950 employees work in research and development, continuously making processes and products even more efficient so that our customers can clean while saving as much energy as possible and conserving resources. This resulted in our eco!efficiency product range for professional users. And our products for private users also impress with their energy efficiency thanks to their economical electricity and water consumption, among other factors.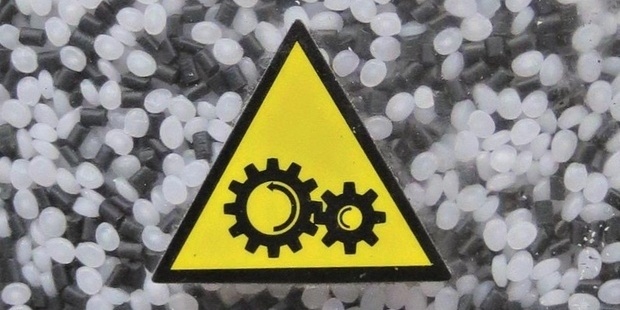 Plastic – quality and recycling
We are partially replacing steel in our cleaning machines with high-quality polypropylene plastic. We use a particularly high-quality recycled polyamide based on Technyl® 4earth® technology for producing spray lances in high-pressure cleaners. Plastic components which we produce in-house and those which we purchase from external suppliers are regularly inspected to establish whether they contain any harmful substances. In addition, a process we developed can be used to take reject parts out of plastic production and transfer them for reuse in our own production process.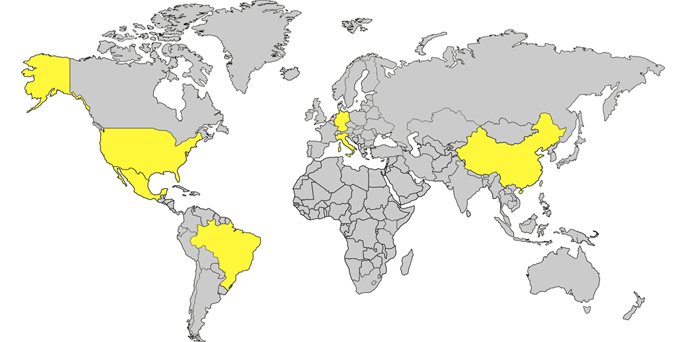 Certified factories around the world
Thanks to our integrated management system for quality, environmental protection and energy efficiency, we can ensure that we are continuously improving our processes and therefore also our performance. Our factories in the USA, Mexico, Brazil, Germany, Romania, Italy and China are certified in accordance with the ISO 14001 environmental management standard and the ISO 9001 quality management standard. Factories in Germany, Romania and Italy are additionally certified in accordance with the ISO 50001 energy management standard.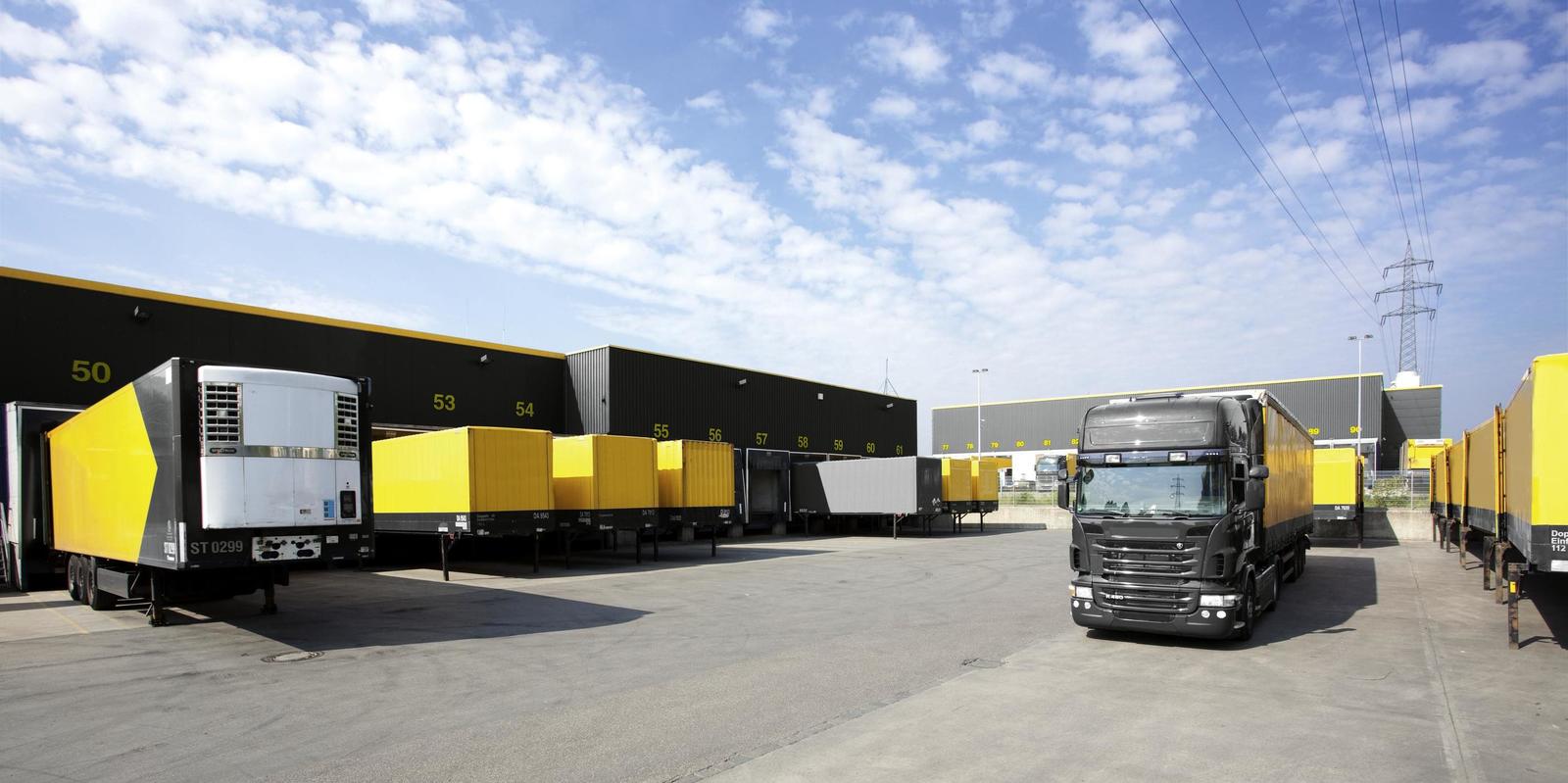 High standards for suppliers
Anyone wanting to be a supplier for Kärcher has to fulfil strict criteria. We regularly perform internal audits and company visits, particularly for our suppliers of production material. We also oblige our suppliers to adhere to our compliance rules by signing our code of conduct. A standardised system platform is used for supplier management. This makes processes more transparent, reduces costs and makes the relationship with the supplier more sustainable.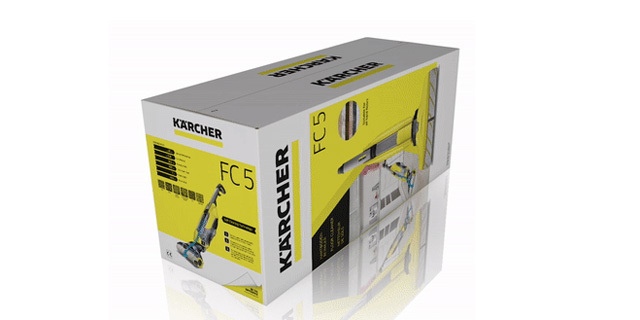 Recyclable packaging
Good packaging has to perform well. Packaging materials also have to meet important requirements in terms of sustainability. On average, our packaging already has a recycled paper content of over 80 per cent at present. 95 per cent of our packaging is paper-based. All packaging is fully recyclable. By 2025, we will optimise the sustainability of all product packaging: We are improving the stability of our products and product surfaces to achieve plastic-free packaging.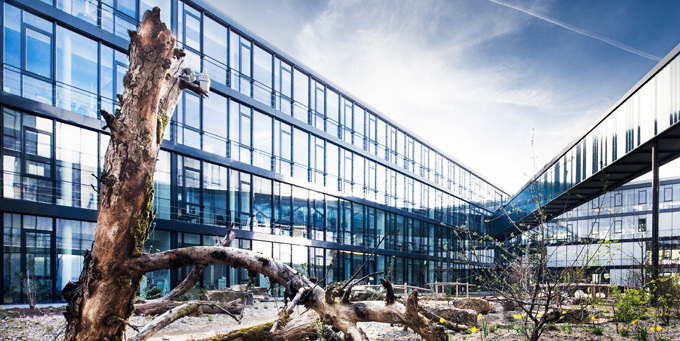 Environmentally friendly buildings
We apply high environmental standards when constructing new buildings at our sites. A woodchip heating system burns the company's waste wood from pallets in a CO₂-neutral manner at Kärcher's new site in Winnenden. Electricity for the air-conditioning system is generated by a photovoltaic system on the roof of the new office building. This is having a major impact. By using renewable energies and extensive insulating measures, the buildings are 20 per cent below the limit values defined in the German Energy Saving Ordinance (Energiesparverordnung).
Environmental information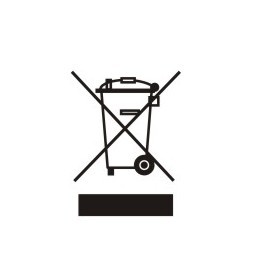 Information on the disposal of old electronic devices
Environmentally friendly products, services and processes are embedded in our corporate mission statement. We therefore also fulfil the obligations of the European WEEE Directive and would like to point out the following.
Old electronic devices must not be disposed of with household rubbish. Consumers are legally obligated to take these to an appropriate collection point (of a business or local authority). You can also return your old devices free of charge to any Kärcher Center.
Please note that electrical and electronic devices (B2B) for commercial purposes must be disposed of via municipal collection points. We will be happy to inform you of suitable disposal options.
Please remove non-rechargeable and rechargeable batteries insofar as possible and dispose of these in an environmentally friendly manner using appropriate collection systems. For devices with data storage, you are obliged to delete personal data.
The rubbish bin sign means that old electronic devices must not be disposed of with household rubbish.
Old devices may contain harmful substances that could damage the environment and health. Old devices are recycled, as they contain important raw materials.
REACH
We observe the development of the information obligation according to Section 33 very closely. Immediately after publication of the first candidate list on 28th October 2008, we made contact with our suppliers in order to get the required information. We respond promptly to additions to the candidate list.
According to the information available to us, almost all Kärcher products contain components in which lead (CAS 7439-92-1) is contained as an alloying element, e.g. in brass, in concentrations higher than 0.1%. The use of this material is in line with the applicable legal provisions. If used as intended, there is no danger to health or the environment. Safety information is not required.
Should you wish for further details, please contact us.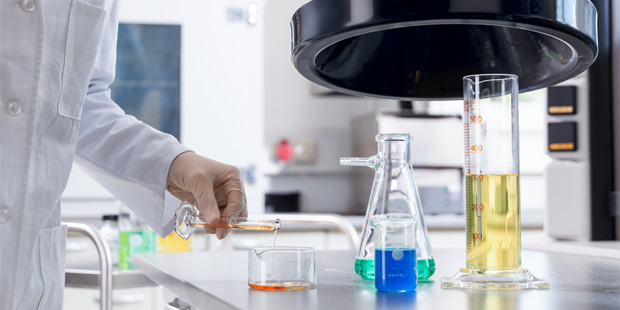 ErP Ecodesign Directive
For information on EU Regulation 666/2013 (ecodesign requirements for vacuum cleaners, Annex I Article 2b, manufacturers' obligation to provide information), please contact your responsible Kärcher service.