Industrial Vacuuming / Dedusting Solutions
From the mobile machine to the turnkey vacuum or dust removal system In industry, you need a system of machines, accessories and services that can be easily integrated into your processes and provide added value. A system in which all products are specially designed to meet the demanding industrial requirements. We have this system that makes the difference. The Kärcher industrial system.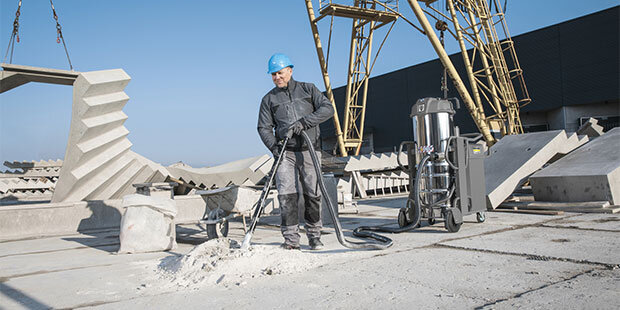 Industrial vacuum cleaners are designed for the stationary or mobile vacuuming of dry and wet swarf, coarse dust and similar suspended particles. Industrial vacuum cleaners work at a high vacuum with a relatively low air flow.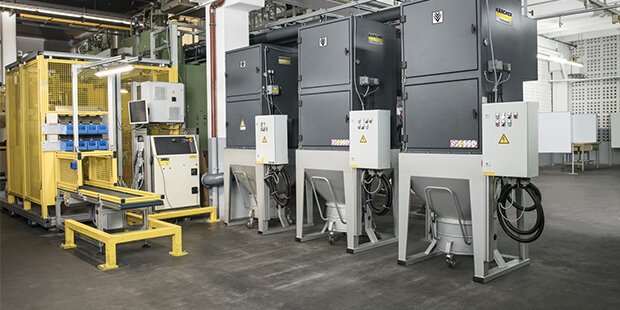 Industrial dedusters are stationary machines that extract suspended particles such as dust and fine swarf from the air. Industrial dedusters work at a low vacuum with a relatively high air flow.