Industrial vacuum
IVR-L 100/24-2 Tc Dp
IVR-L 100/24-2 Tc Dp mobile liquid and swarf vacuum. AC-powered, suitable for oils, coolant emulsions or fine, light metal shavings in medium quantities, for example.
IVR-L 100/24-2 Tc Dp AC-powered liquid and swarf vacuum for vacuuming medium quantities of oils, coolant emulsions and fine, light metal shavings. The powerful two-turbine solution with low operating noise ensures high suction power for the mobile machine with a rated input power of 2.4 kW, while the washable, durable pocket filter enables continuous operation and the optional strainer basket effectively separates liquid and solid suction media. Vacuumed liquids are drained from the 100 l container by simply detaching the drain hose and a filling level indicator prevents overfilling. Up to a height difference of six metres, this process can be sped up by using the integrated, infinitely variable barrel pump. The emptying system with a tilting chassis enables safe emptying with a roll-off mechanism. It is also possible to use a forklift or crane for emptying.
Features and benefits
Ergonomic tilting chassis
Sophisticated system for safe, manual, effortless emptying.
Chassis system enables ergonomic tilted emptying using the roll-off mechanism.
Quick and easy emptying of the container: just tip backwards and you are done!
Drum pump function
An autonomous barrel pump significantly increases the ability for vacuumed matter to be returned.
Transparent hose for checking the amount of fluid absorbed.
High robustness, flexibility and modularity
Machine and chassis very robust and equipped with high wall thicknesses.
Rotatable hose connection with up to 360° rotatable pipe bend.
Optionally available with overfill protection, strainer or accessories holder.
Fitted with two very quiet fan motors
For powerful suction power and optimum cleaning performance.
Fans can be switched on separately for individual suction power as required.
Very quiet drive head ensures that the cooling air is blown out evenly.
Equipped with compact surface filter of dust class L
Reliably prevents coarse particles from entering the suction turbines.
Specifications
Technical data
Supply voltage (Ph/V/

Hz

)
1 / 220 - 240 / 50 - 60
Container content (l)
100
Air flow (l/s/m³/h)
148 / 532
Rated input power (kW)
2,4
Vacuuming type
Electric
Vacuum (mbar/kPa)
230 / 23
Connection nominal diameter
ID 50
Accessory nominal diameter
ID 50 ID 40
Weight without accessories (kg)
57
Weight (with accessories) (kg)
57
Weight incl. packaging (kg)
57
Equipment
Drum pump function
Container emptying: Tilting chassis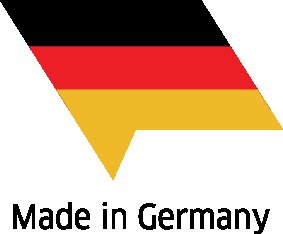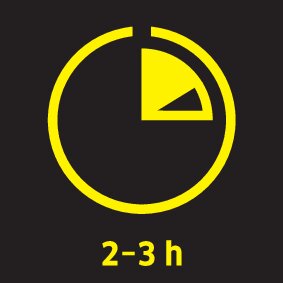 Application areas
For medium quantities of coarse and abrasive swarf
For medium quantities of liquids, such as oils or coolant emulsions