Industrial vacuum
IVR 40/24-2 Sc
IVR 40/24-2 Sc mobile industrial vacuum cleaner for vacuuming hazardous and combustible dusts in non-explosive areas. AC-powered, robust machine.
The IVR 40/24-2 is a mobile industrial vacuum cleaner for the safe vacuuming of small quantities of combustible and hazardous dusts (OEL > 0.1 mg/m³) and fine swarf for installation in non-explosive areas. With a rated input power of 2.4 kW, a powerful, AC-powered two-turbine solution guarantees high suction power. The robust design is also ideal for the special requirements of industrial applications. A washable, durable pocket filter with dust class M and a manual shaking mechanism for filter cleaning ensure constantly high suction power. An ergonomic set-down trolley makes it possible to empty the 40 l rolling container conveniently without removing the drive head. A PE bag with an integrated closing mechanism and pressure compensation hose ensures low-dust emptying and safe disposal of the suction waste. The vacuum cleaner's equipment is rounded off by quiet operation and its compact and extremely maintenance-friendly design.
Features and benefits
Particularly robust, particularly flexible
With practical, movable suction hose port/pipe bend.
Machine and chassis very robust and equipped with high wall thicknesses.
Fitted with two very quiet fan motors
For powerful suction power and optimum cleaning performance.
Fans can be switched on separately for individual suction power as required.
Very quiet drive head ensures that the cooling air is blown out evenly.
Convenient, manual filter cleaning
Effortless operation by means of an ergonomically placed lever if required.
Extends the life of the filter and thus reduces the maintenance effort.
Identical cleaning results, regardless of the amount of force used.
Equipped with large pocket filter
For safely vacuuming solids and dusts up to dust class M.
Also suitable for large quantities of dust.
Special geometry of the filter prevents suctioned solids getting caught.
Specifications
Technical data
Supply voltage (Ph/V/

Hz

)
1 / 220 - 240 / 50 - 60
Air flow (l/s/m³/h)
148 / 532
Vacuum (mbar/kPa)
230 / 23
Container content (l)
40
Rated input power (kW)
2,4
Vacuuming type
Electric
Filter areas (m²)
1,75
Connection nominal diameter
ID 50
Accessory nominal diameter
ID 50 ID 40
Sound pressure level (dB(A))
68
Weight without accessories (kg)
76
Weight incl. packaging (kg)
75,5
Dimensions (L x W x H) (mm)
855 x 715 x 1135
Equipment
Secondary filter
Container emptying: Set-down trolley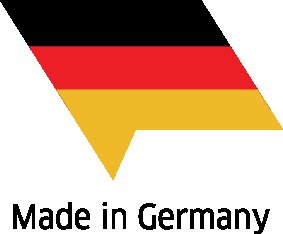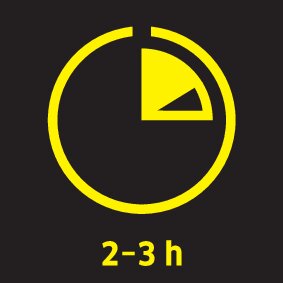 Application areas
For small quantities of combustible and hazardous dust (OEL ≥ 0.1 mg/m³)
For smaller quantities of fine swarf and dust