Cold water high-pressure cleaners
Cold water high-pressure cleaners - cold shower for stubborn dirt Clean machines, vehicles and buildings daily: with pressure and a high flow rate, cold water high-pressure cleaners can also remove stubborn dirt. Ideal for large surface areas.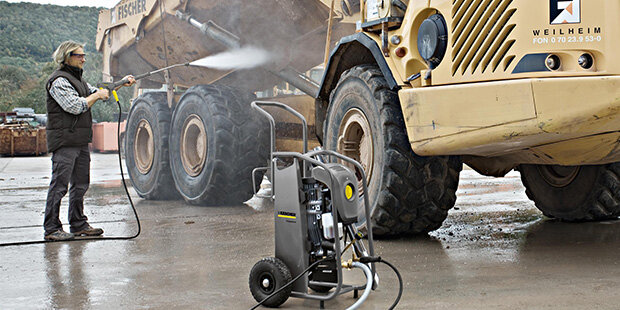 Equipped for easy transport on particularly difficult surfaces: the special class from Kärcher removes stubborn dirt in difficult to reach areas.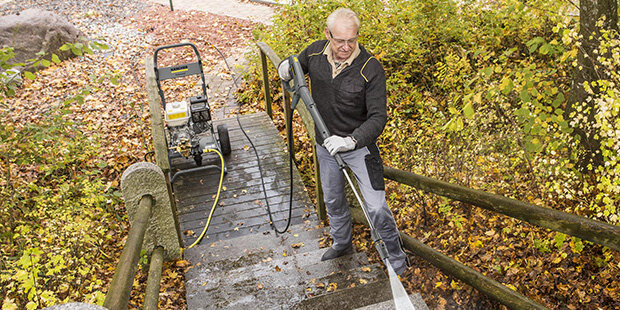 Where there is no power source, high pressure cleaners with combustion engine – with optional biodiesel operation – offer maximum versatility and independence.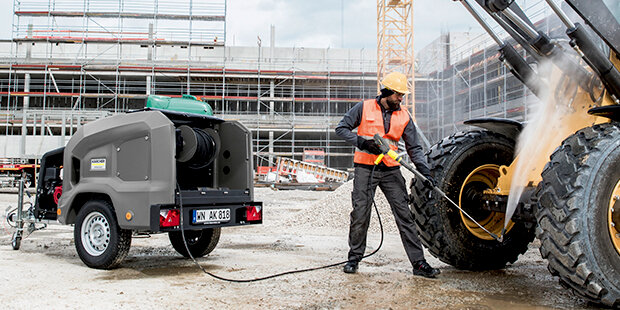 Powerful petrol or diesel engines and a 1,000-litre water tank guarantee at least one hour of full high-pressure performance for demanding cleaning tasks. Ideal for use on construction sites, in the municipal sector or for hire to other professional users. Variably configurable machine, extremely robust and very easy to operate.