Online shop
If you would like to order Kärcher Home & Garden products in Georgia and get a quality assistance from our Online Sales team, you can simply visit us on our local page: karchershop.ge.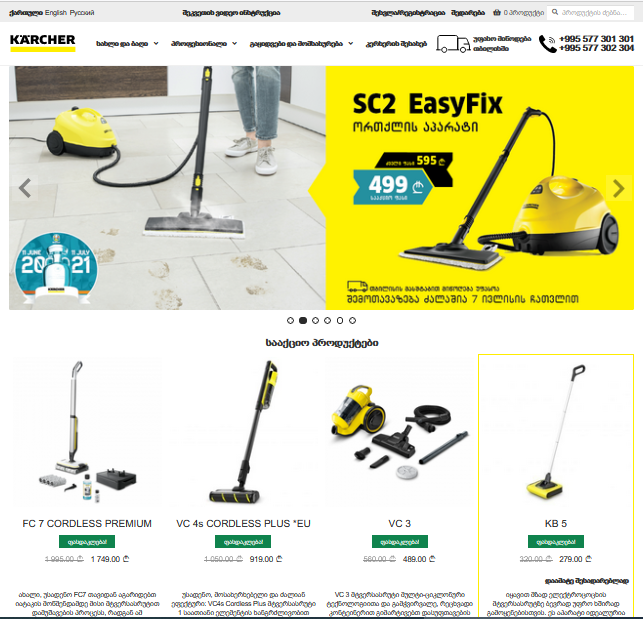 Local online shop in Georgia - Karchershop.ge
We are closer than you may think. We make it easier to deliver products all over Georgia by one click. Our Online Sales Managers are ready to answer all your questions directly via website chat or calls and help you to decide which machine to buy that suits your needs and requirements the best.
On our local online shop it is also available to use various options of credit installments and payments.
On orders over 200 Gel, you will get a Free Delivery in Tbilisi.
Require any assistance while ordering via online?
Please call: +995 577 301 301; +995 577 302 304.