Car dealerships
Cleanliness is half the business. Technical expertise, customer insight and a positive attitude are essential when it comes to selling cars. However, these qualities will only take you so far on the road to business success, because to create a comfortable atmosphere for a sales talk, cleanliness is everything. The same applies to a workshop, where cleanliness is the basic requirement for safe working. Kärcher therefore offers cleaning concepts that are tailored to the specific requirements of car dealerships and workshops. Discover Kärcher's extensive range of cleaning machines and customer-oriented services.

Outstanding solutions for customers: showroom cleaning.
Many customers come into your dealership looking for their dream car. The vehicles are spotlessly shiny. Their paint gleams and their interiors smell brand new. In these respects, the showroom should be second to none, because cars simply sell better in clean surroundings. Trust Kärcher solutions to take care of all of your cleaning needs in the showroom. From convenient cleaning of large areas to quick and easy impromptu mopping, we offer the full range of showroom cleaning solutions.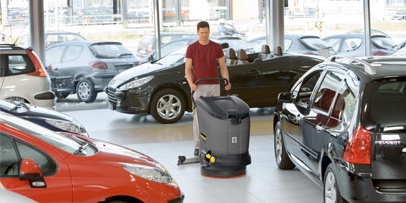 Quick drying
Scrubber driers can clean even the smallest nooks and crannies in areas that quickly become dirty as a result of high footfall. Kärcher offers quick-drying cleaning solutions for all surfaces that prevent the risk of slipping.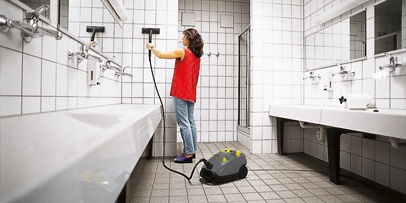 Cleans deep into every crevice
Toilets can be particularly problematic, but Kärcher cleaning appliances guarantee results that will leave only the best impression on your customers and employees. With steam cleaners and scrubber driers, all sanitary facilities can be cleaned to the highest hygiene standards.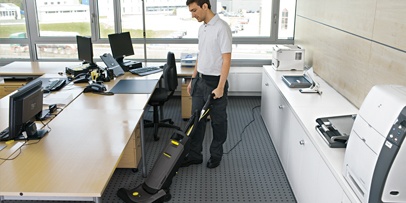 Quick and thorough vacuuming
Dry vacuum cleaners and upright brush-type vacuum cleaners come into their own wherever carpets require quick and thorough cleaning. Offices and showrooms are left spotlessly clean, with carpets cleaned deep into every pore.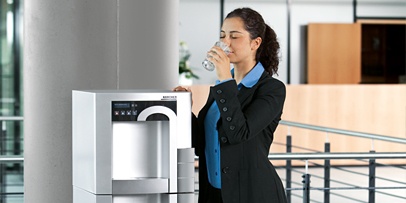 Water at the push of a button
Refreshment for customers and employees: Kärcher water dispensers comply with the European Union's hygiene guidelines by using an innovative automatic filter system and can be connected to conventional water supplies.
Our products for showroom cleaning
Cleanliness equals safety: workshop cleaning.
The workshop is your mechanics' workspace, but it is also another point of contact between customers and your company. That's why it is important even here to leave a dazzling impression. In the workshop, which is primarily affected by stubborn and greasy dirt, Kärcher offers powerful cleaning solutions that ensure ease of use and spotless cleanliness without leaving residues. All cleaning machines and cleaning agents have been designed to constantly ensure work and process safety in your workshop. Because only a clean workshop is a safe workshop.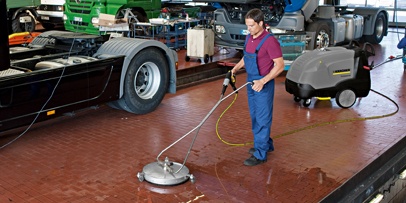 Ideal for large areas
When it comes to removing oily, greasy dirt from large areas, Kärcher recommends using high-pressure cleaners with surface cleaners.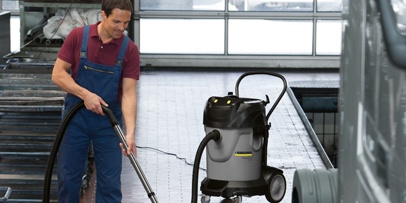 Thoroughly clean working environment
For every requirement in the workshop there is the right vacuum cleaner: wet and dry vacuum cleaners, for example, can be used to vacuum oil spills, while the industrial vacuum can vacuum up metal shavings. With the powerful turbines, automatic filter cleaning and robust drain hose, all cleaning challenges can be overcome.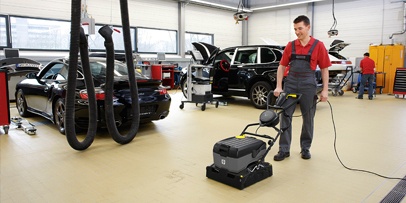 Safely tackle greasy dirt
Scrubber driers remove even the most stubborn types of dirt, like oil, grease, soot and tyre wear marks from surfaces that are likely to become slippery, like fine stone tiles.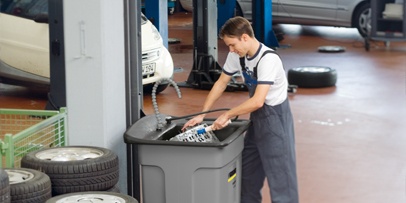 Eco-friendly parts cleaning
The BIO parts cleaner series uses solvent-free, water-based detergent to clean gearboxes, machine parts and tools quickly and thoroughly.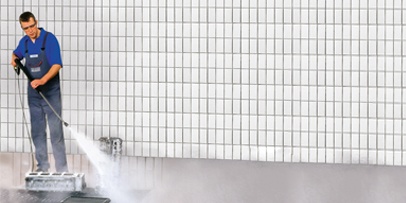 Clean engine parts quickly
With Kärcher hot water high-pressure cleaners, engine parts can be cleaned to remove road dirt and grey films.
Our products for workshop cleaning
Dazzling performance: car washing.
Vehicles require care that reflects the same high quality as the other services in your car dealership. Kärcher offers a wide selection of effective systems that deliver high standards of vehicle washing: from gentle interior cleaning to intensive exterior cleaning of cars and commercial vehicles. The complete range for vehicle cleaning sets a benchmark when it comes to value for money: both the cost of purchasing the systems and the overall operating costs are constantly kept as low as possible – what better reason to invest in Kärcher vehicle washing?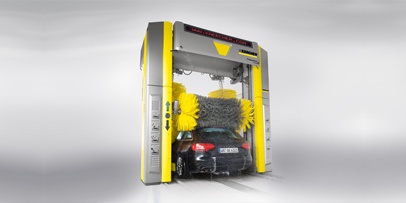 Cleanliness in no time
The CB line of gantry car washes is an unparalleled example of fast and intensive cleaning. Any car can be completely cleaned in under four minutes. With a high throughput and low water consumption, your washing bay is extremely efficient to run.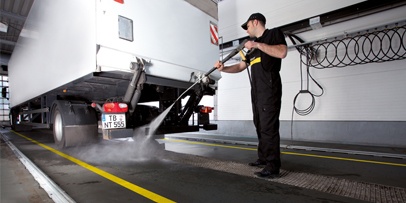 Clean more effectively with high pressure
High-pressure cleaners are the flexible cleaning assistant for vehicle washes. The machines are ideal for pretreating stubborn dirt or for wheel cleaning.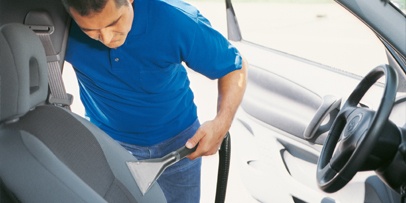 Gentle upholstery cleaning
Spray extraction cleaners from Kärcher clean upholstery conveniently, gently and thoroughly.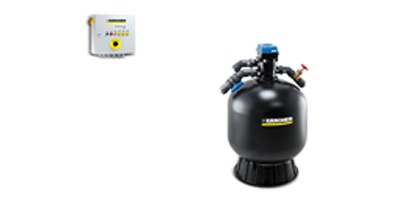 Clean water easily
Water reclamation using state-of-the-art water treatment systems helps to reduce fresh water consumption, as well as the cost to the environment.
Our products for vehicle cleaning
Cleanliness begins at the entrance.
First impressions count. If the area in front of your car dealership is immaculately kept, customers will want to come into your showroom. For the area outside a car workshop or dealership, two types of machine are required in particular: effective sweepers to keep surfaces clean, and specially tailored solutions for harsh weather, like the snow thrower for winter service. Kärcher offers all of the cleaning machines you need for outside areas, together with cleaning agents that are specially formulated for Kärcher technologies.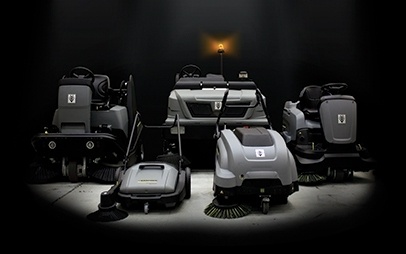 Machines for every area performance
Kärcher will be happy to advise you on which machines are most suitable for cleaning your surfaces. Floor texture, dirt volumes and cleaning frequency are the decisive factors when it comes to choosing the right sweeper.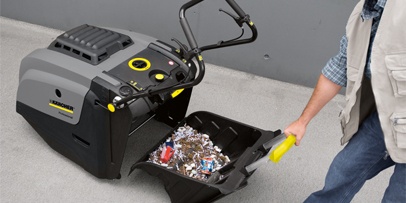 Versatile and manoeuvrable sweeping
Outstandingly practical for medium-sized surfaces: vacuum sweepers with Easy Operation mode, effective mechanical filter cleaning and easy waste emptying make cleaning easy and convenient.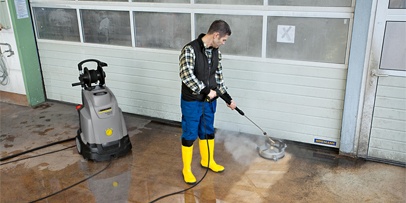 Combined cleaning for large areas
Large areas, for example in front of the workshop hall, can be cleaned with a combination of high-pressure cleaners and surface cleaners to effectively remove oily dirt and tyre wear marks.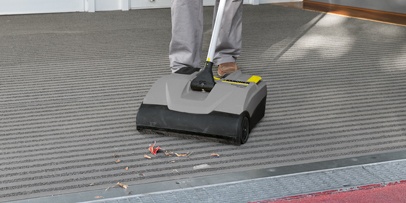 More efficient than a brush
Walk-behind sweepers are ideal for quick clean-ups and for cleaning smaller areas.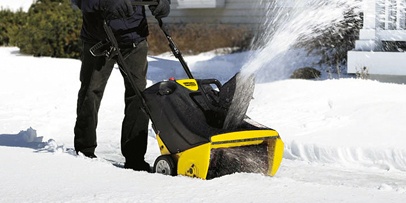 Say goodbye to slippery paths
Snow throwers with adjustable skids and treaded tyres clear snow even under the harshest conditions.
Unsere Produkte für den Außenbereich