Steam cleaner SC 1
Thanks to its compact size, the SC 1 handheld steam cleaner is ideal for quick intermediate cleaning – completely without chemicals.
The compact SC 1 handheld steam cleaner cleans without chemicals and can be used practically anywhere in the household. Thorough cleaning with the Kärcher steam cleaner removes 99.999% of coronaviruses* and 99.99% of all common household bacteria** from typical household hard surfaces. Thanks to its compact, handy size, the handheld steam cleaner is perfectly suited to quick, intermediate deep cleaning. Fittings, tiles, hobs, exhaust hoods and even the smallest gaps and niches can be thoroughly cleaned thanks to versatile accessories and powerful steam. Even the most stubborn dirt and grease deposits can be removed reliably. Because of its compact shape, the device can be stored in the smallest of spaces right where you need it.
Features and benefits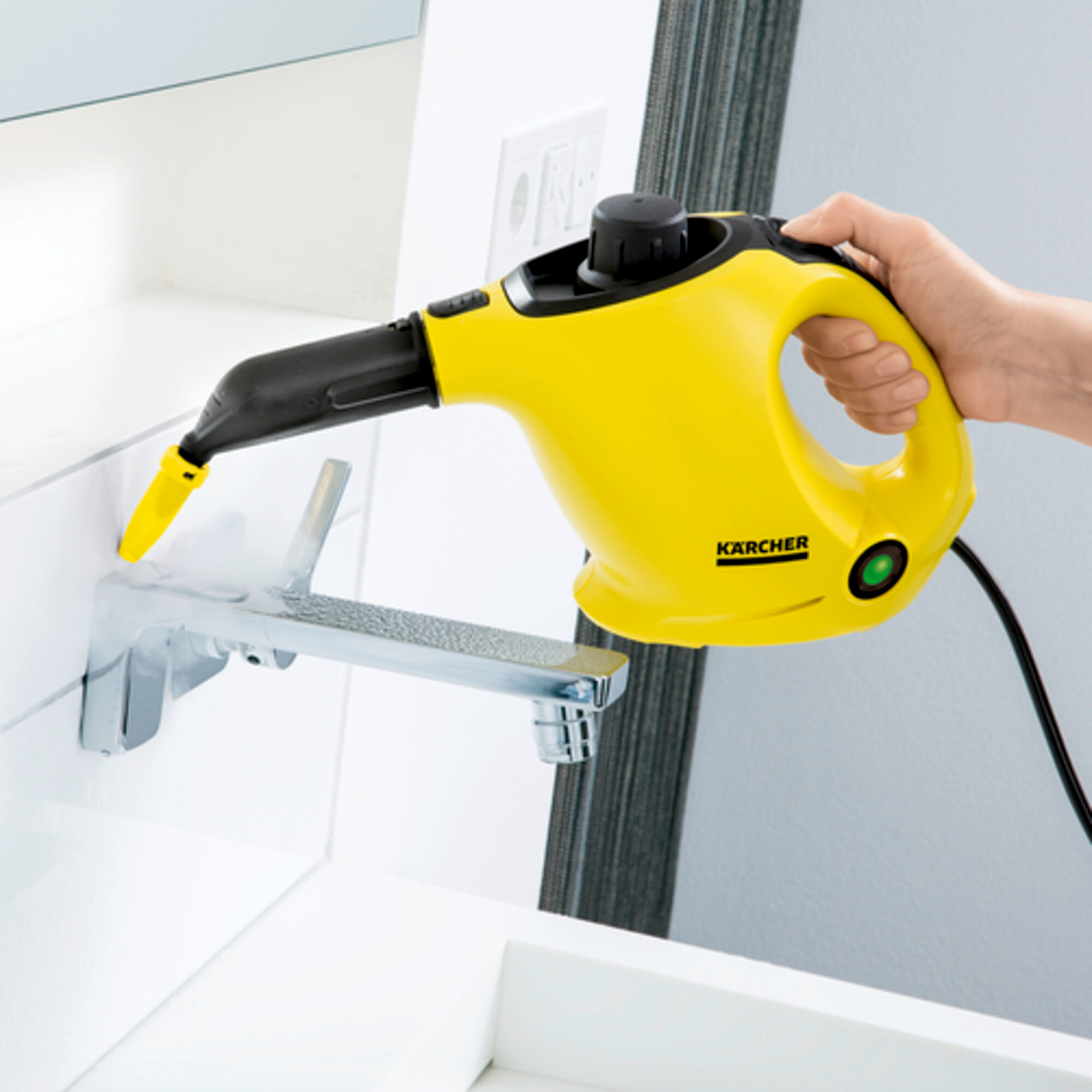 Powerful 3.0 bar steam pressure
Easily removes all types of dirt – even in hard-to-reach areas.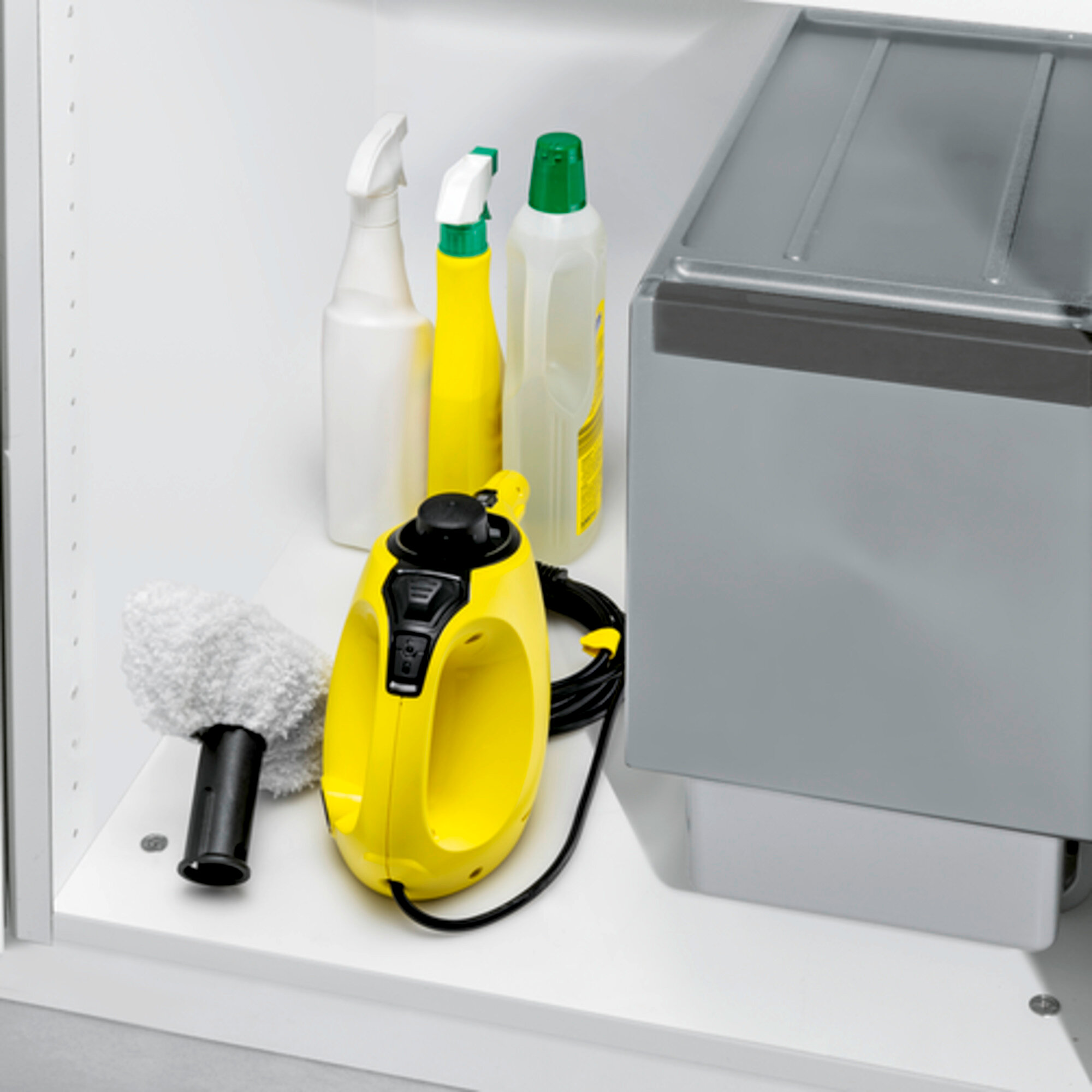 Small, handy and easy to store
The device can be stored at the location of use for easy access.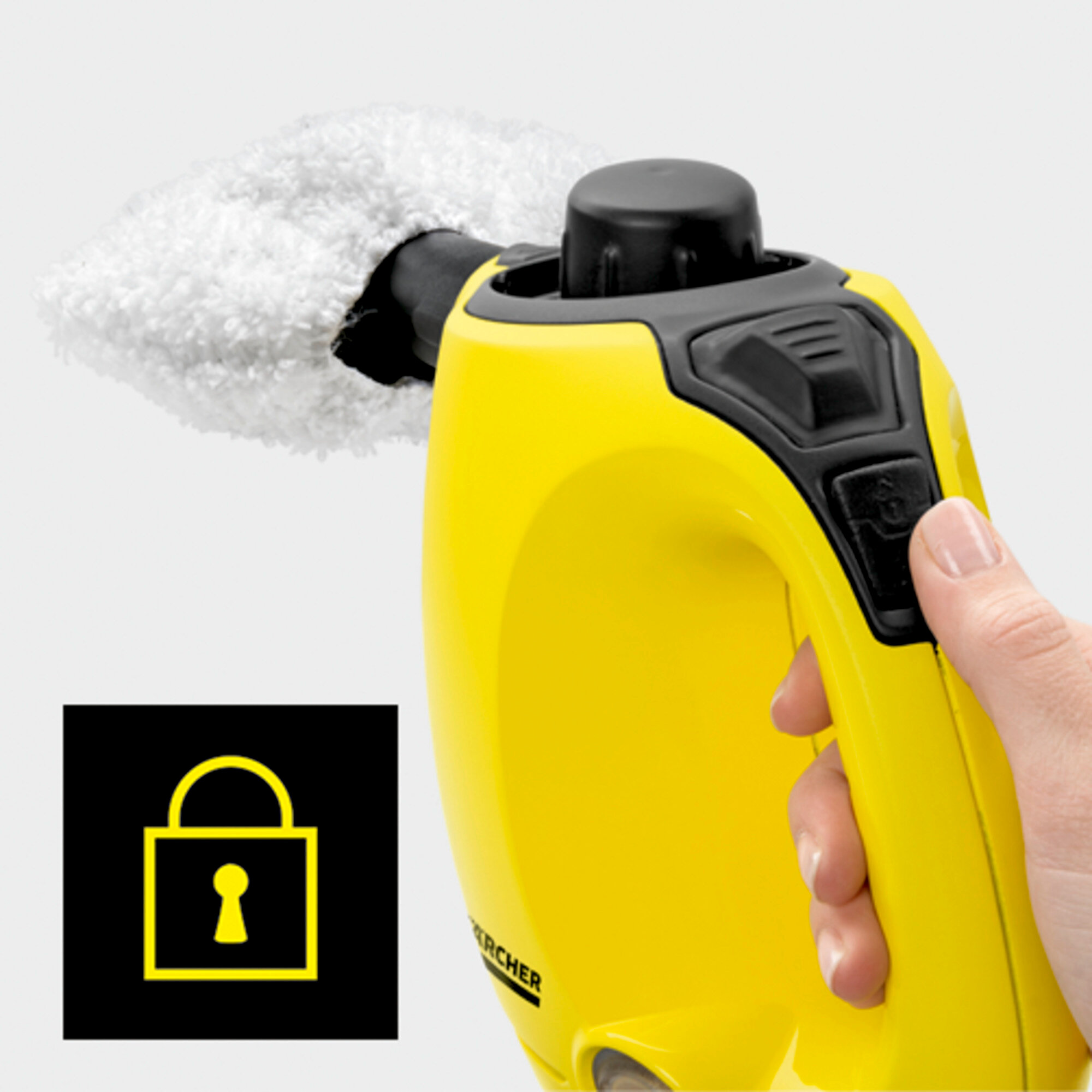 Child safety lock on device
A locking system provides reliable protection against improper use by playing children.
Microfibre cover for the hand nozzle
For excellent cleaning results and even better loosening and removal of dirt.
Specifications
Technical data
Test certificate*
Removes up to 99.999% of viruses* and 99.9% of bacteria**
Area performance per tank filling (m²)
approx. 20
Heating output (W)
1200
Max. steam pressure (bar)
max. 3
Cable length (m)
4
Heat-up time (min)
3
Boiler capacity (l)
0.2
Supply voltage (V/

Hz

)
220 - 240 / 50 - 60
Weight without accessories (kg)
1.6
Weight incl. packaging (kg)
2
Dimensions (L x W x H) (mm)
321 x 127 x 186
* Through spot cleaning using the Kärcher steam cleaner, i.e. steaming for 30 seconds on the maximum steam setting in direct contact with the surface to be cleaned, 99.999% of enveloped viruses such as influenza viruses (except the hepatitis B virus) can be eliminated on most smooth, hard surfaces in the house (test germ: modified vaccinia Ankara virus).
** When cleaning at a cleaning speed of 30 cm/s using the maximum steam setting and with direct contact with the surface to be cleaned, 99.99% of all common household bacteria on common smooth, hard household surfaces are killed (test germs: Enterococcus hirae).
Equipment
Child safety lock
Safety valve
Microfibre cover for hand nozzle: 1 piece(s)
Detail nozzle
Hand nozzle
Power nozzle
Round brush, small (black): 1
Measuring cup: 200 ml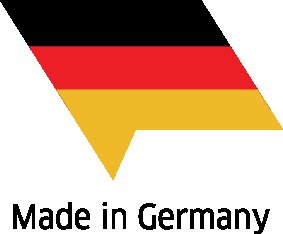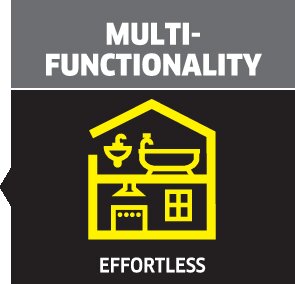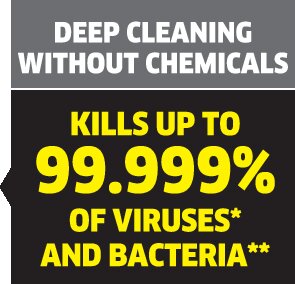 Application areas
Fittings
Sinks
Wall tiles
Windows, mirrors
Exhaust hood
Hobs