Push Sweepers
Sweeping like the professionals "The best season for sweeping is: All year round.Whether it is for petals in the spring, sand in the summer, leaves in the autumn or grit in the winter, the effective and ergonomic S 4 and S 6 sweepers from Kärcher get your home and garden looking clean and tidy in record time all year round."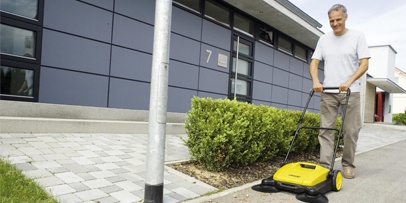 Easy to operate
Easy sweeping without any effort or strain.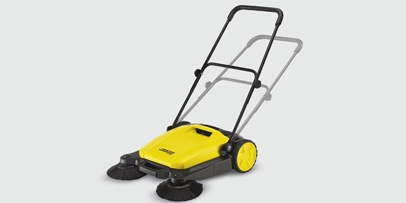 Flexible and comfortable
The push handle on the sweepers is height-adjustable and can be completely folded down great for storage.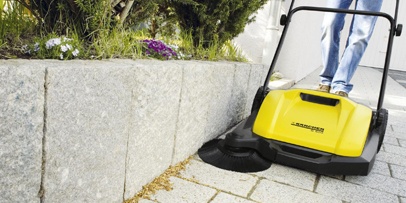 Cleanliness in every detail
The long bristles on the side brushes also ensure thorough cleaning on edges.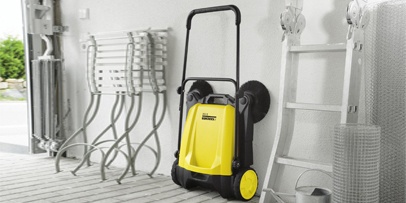 Uncomplicated and compact
All of our sweepers can be stored compactly in a few simple steps: simply fold down the push handle and position the sweeper vertically. Done!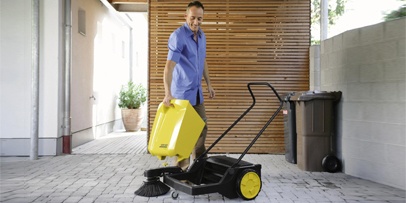 Easy disposal
The sweeping containers in Kärcher sweepers can be very easily removed for emptying – grab, lift, done! No contact with the dirt.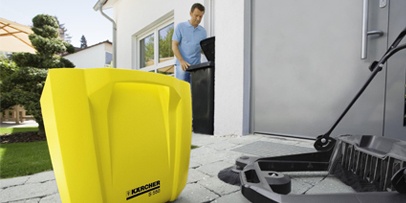 Stand-alone
The sweeping containers can be easily removed and are designed so that they can be safely set down.