Vacuum cleaners
Vacuum cleaners from Kärcher combine high suction power with manoeuvrability and flexibility. For allergy sufferers, single people, families and pet owners alike, Kärcher has the right vacuum cleaner for every situation.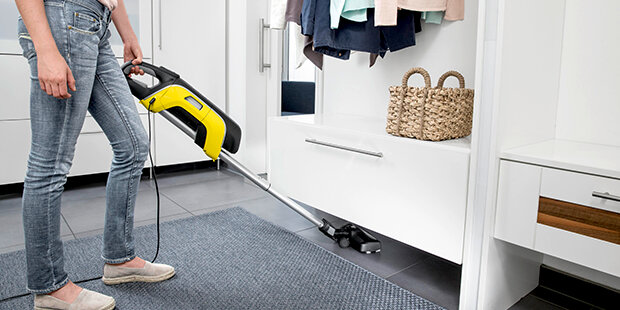 Small vacuum cleaner, great performance: This vacuum cleaner category is perfect for small households with limited storage space who do not want to compromise on excellent cleaning performance.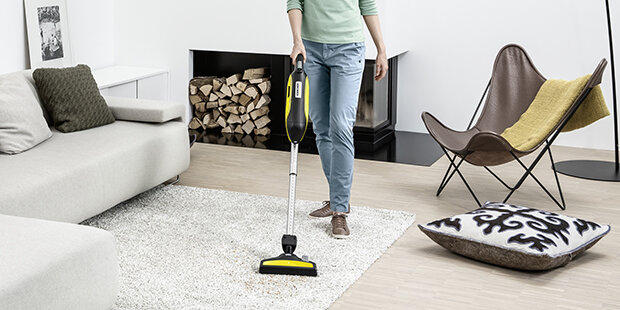 High-performance lithium-ion batteries replace the need for a power outlet with confidence, generating cordless freedom of movement.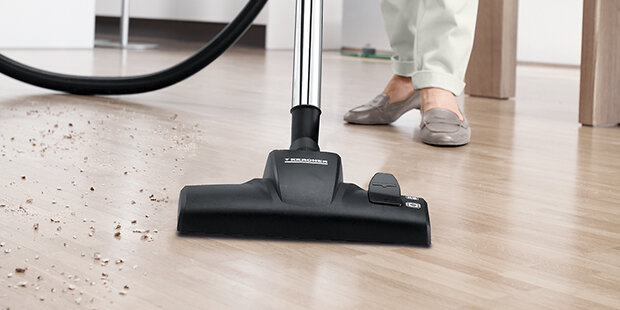 The bagged vacuum cleaners ensures cleanliness throughout the entire house quickly and features a hygienic filter system.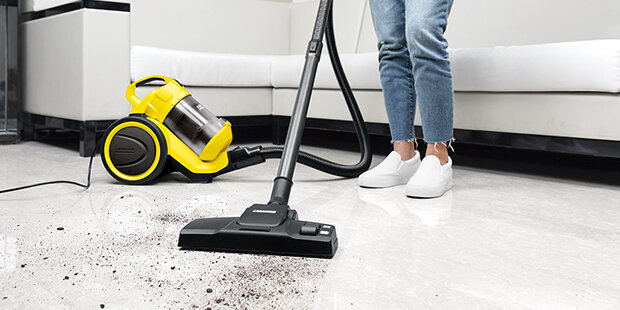 Multi-cyclone technology instead of a vacuum cleaner bag: The ideal vacuum cleaner for those who can do without buying and changing filter bags.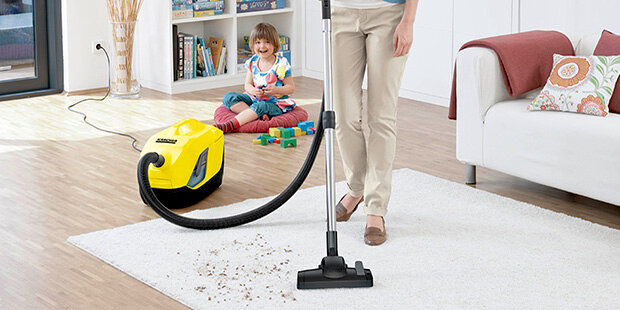 Letting allergy sufferers breathe deeply: the Kärcher vacuum cleaner with innovative water filter technology, for clean floors and fresh air at the same time.
Recommended vacuum cleaners:
Kärcher's recommendation for all types of vacuum cleaners for the home & garden: handheld vacuum cleaners, cordless vacuum cleaner, multi - purpose vacuum cleaners, bagless vacuum cleaners, and water filter vacuum cleaners.
Small vacuum cleaners are recommended for users who like light weight and easy storage. There are three recommended series for small vacuum cleaners:
Handheld vacuum cleaners:
The small vacuum cleaners of the VC 5 series are very convenient to store. This hand-held upright vacuum cleaner is very light and powerful. The lightweight small vacuum cleaner can be stored anywhere and the same suction power can be compatible to a conventional vacuum cleaner.
Cordless vacuum cleaner:
VC 4s Cordless *SEA / VC 4s Cordless (White)*SEA / VC 4i Cordless Plus (White) *SEA
Cordless vacuum cleaners are designed for greater flexibility and versatility. The cordless vacuum cleaner is very light and easy to store, and the body is a 2-in-1 device. It can be used for cleaning various floors and furniture as well as cars. With the special accessories of the car, it can form a small vacuum cleaner to facilitate the work on the car, and it is suitable for cleaning in the narrow space in the car.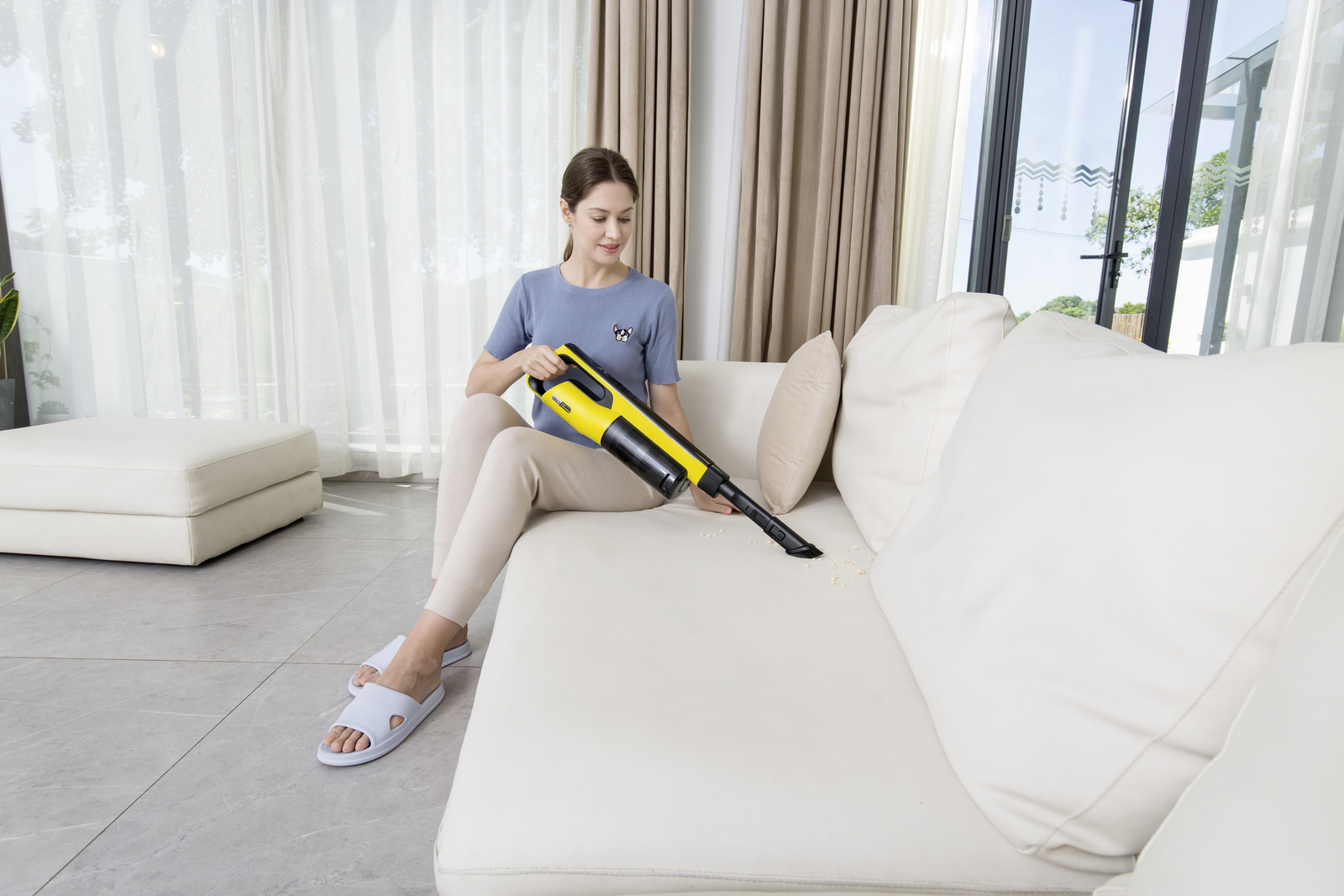 Multi-cyclone vacuum cleaner:
VC 3 (1100W) * SEA / VC 3 Premium (1100W) *SEA
The multi-cyclone vacuum cleaner is a compact vacuum cleaner with excellent functionality and practical dimensions that are ideal for modern Asian family homes. Simple operation and at-a-glance visibility of dust and dirt collected in the dust box and powerful cleaning effect.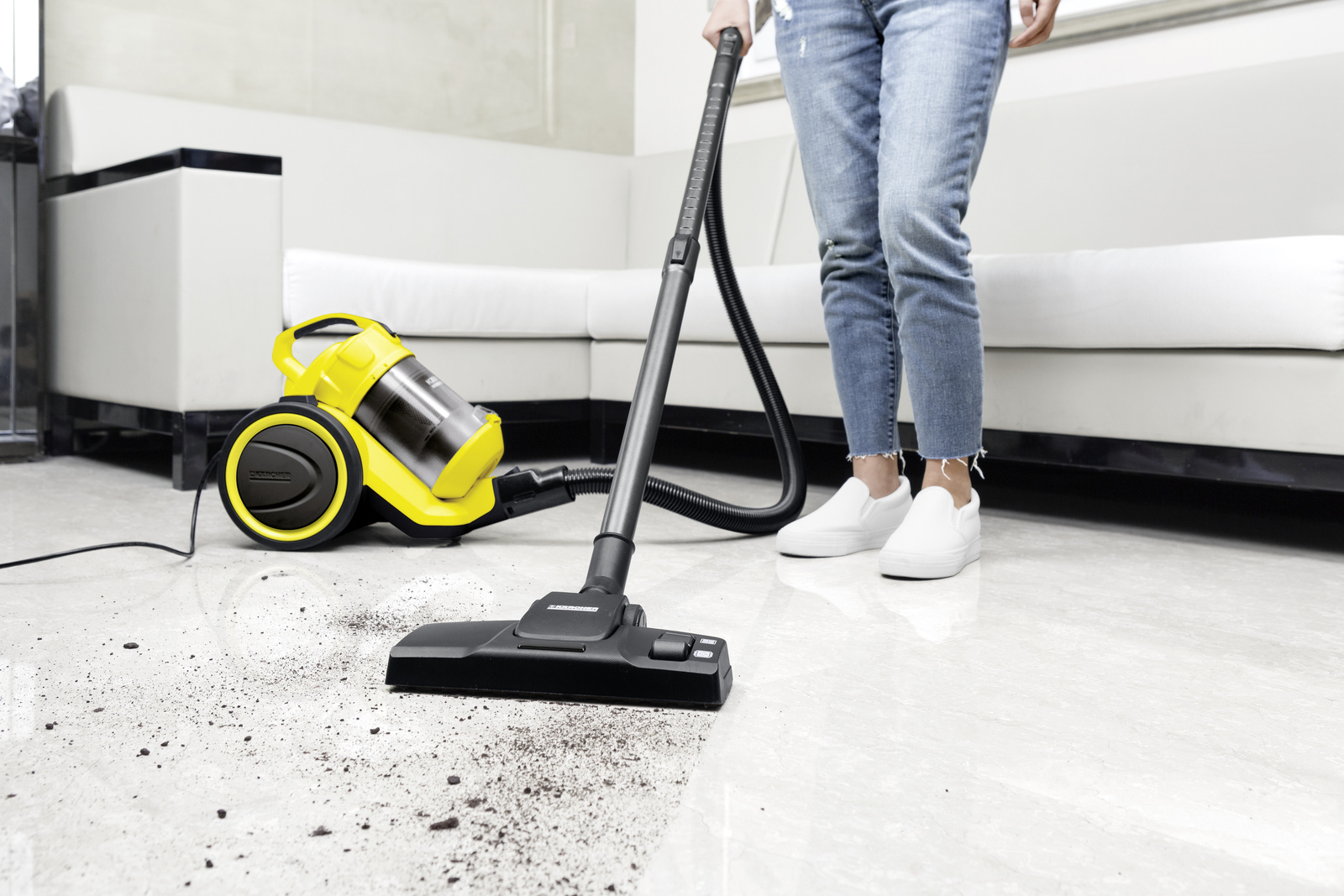 Vacuum cleaner comparison:
Comparison of bagless and bagged vacuum cleaners:
The bagless difference between a bagged vacuum cleaner is that the bagless dust box is washable, recyclable, economical and environmentally friendly, and the transparent waste container makes the cleaning effect clear at a glance, no need to buy expensive dust bags. Bag vacuum cleaners, on the other hand, need to be replaced regularly. The advantage is that it is easy to clean dust and dirt.
Comparison of water filter vacuum cleaners:
Compared with traditional vacuum cleaners, water filter vacuum cleaners use innovative water filter technology. The dirt and dust inhaled first are placed in the water tank, and the air is then filtered by double a HEPA filter. After vacuuming, 99.5% of dust is blocked. Compared with ordinary vacuum cleaners, it is the best choice for allergy sufferers.
Comparison of cordless vacuum cleaners:
Cordless design adds flexibility with no annoying cord tangle issues, cordless vacuum cleaners are a line of small vacuum cleaners. Lightweight and easy to use, it is also convenient to clean up dust and crumbs at any time without connecting pipes and wires. Kärcher's cordless vacuum cleaner design for best possible ergonomic, makes vacuuming tasks easier for users. It is also a very popular line of vacuum cleaners.
Comparison of handheld vacuum cleaners:
The Kärcher handheld vacuum cleaner has a strong suction power, and the telescopic handle can be adjusted to different lengths, which is suitable for all users' vacuuming angles to achieve the best cleaning effect. The handheld vacuum cleaner can be stowed down to the smallest size as a small vacuum cleaner for easy storage, even the smallest households is easy to store it. It also has the same cleanliness as a conventional vacuum cleaner.