Pumps
Kärcher has powerful, easy-to-use water pumps for every requirement and a wide variety of situations. Do you want to use reclaimed water from alternative sources in your home and garden to save precious drinking water? Kärcher's booster centrifugal pumps reliably convey rainwater and groundwater from barrels, cisterns or wells to wherever it is needed. You can buy booster pumps from Kärcher for both watering your garden and for household use, for example as home pumps. If you want to empty your pool or garden pond before a spring clean, a submersible pump from Kärcher is the perfect solution. You can choose between models for clear water and models for dirty water. As a manufacturer, Kärcher has extensive experience in pump development and production – including for professional use. You can now benefit from this industrial expertise.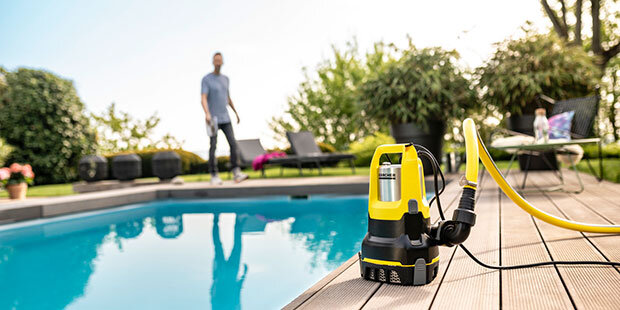 Kärcher's submersible pumps pump water quickly and easily, either to recirculate water or pump it out. You can choose between Kärcher models for dirty water and models for clear or only slightly dirty water.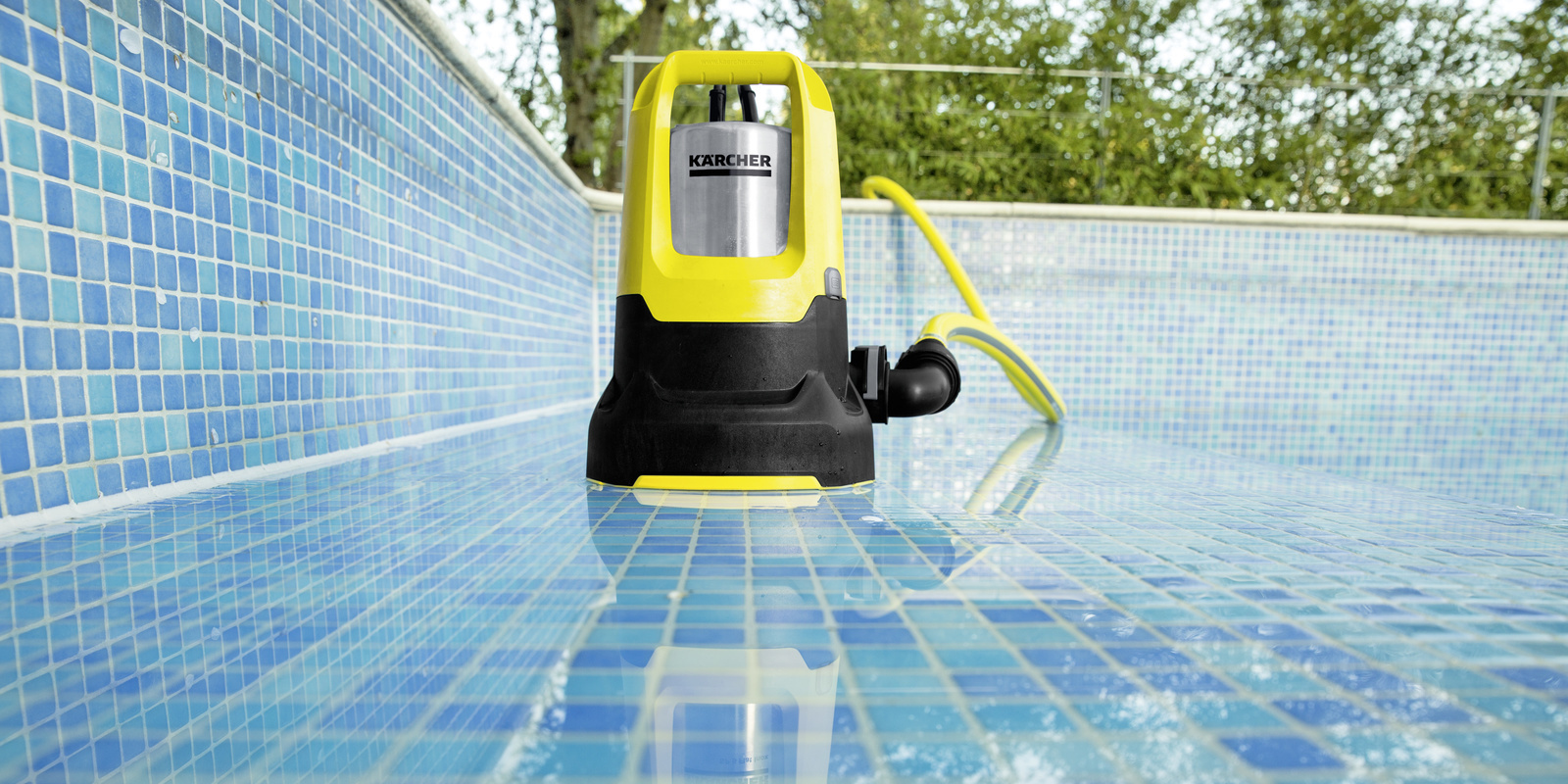 Submersible pumps: draining clear water
Using flat-suction water pumps, clear water can be pumped out of pools, water butts or from floors after washing machine leaks down to a level of 1 mm.
• Flat-suction pumps
• Dual submersible pumps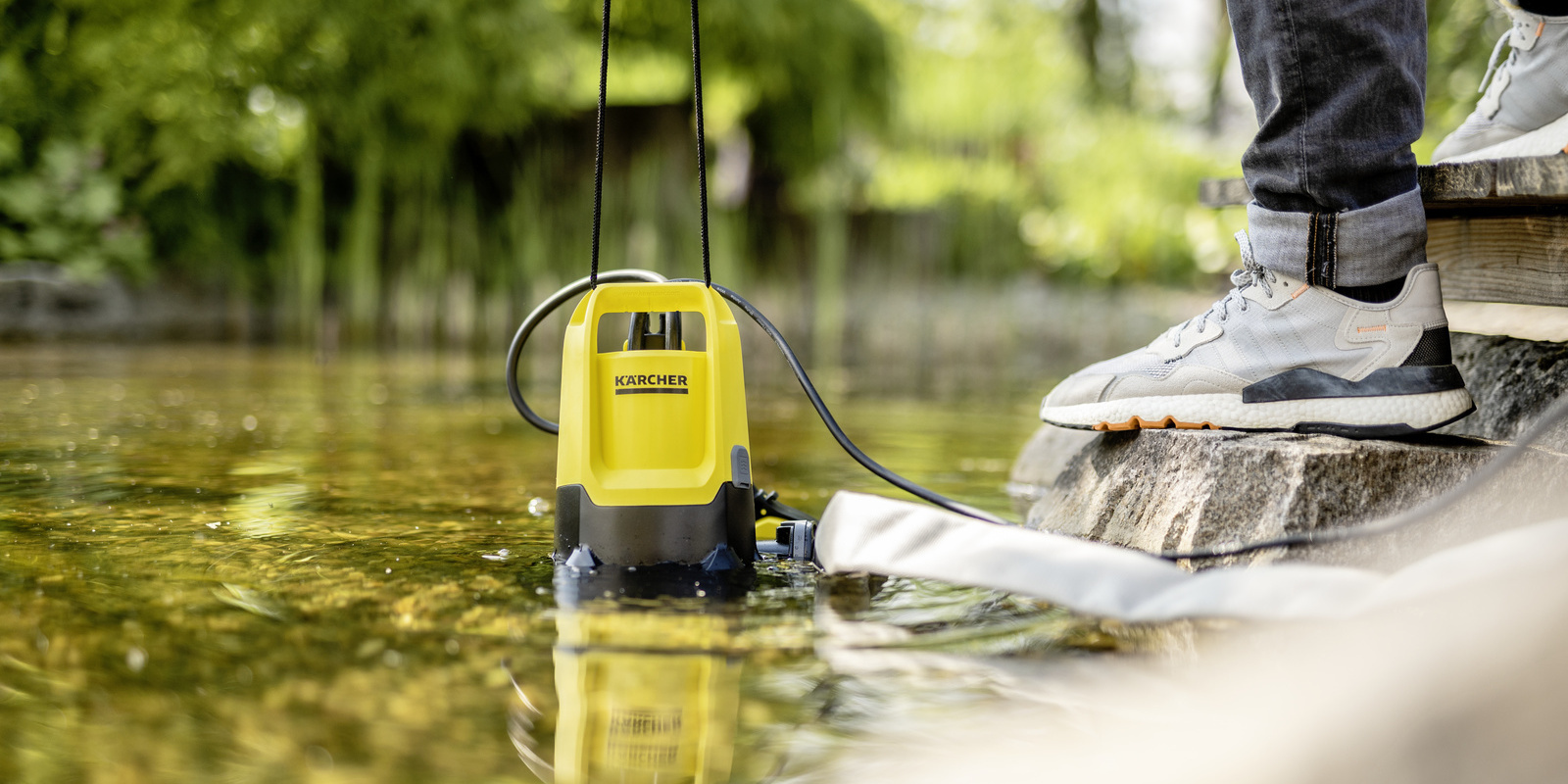 Submersible pumps: draining dirty water
Dirty water pumps are suitable for quickly pumping out floodwater or water from garden water butts or excavation pits.
• Dirty water pumps
• Dual submersible pumps
BRING BACK THE WOW TO YOUR OASIS
We have the right solution for every requirement, and our innovative pumps can help you to water your green oasis effortlessly and in a sustainable manner. The booster pumps convey rainwater and groundwater to where it is needed, in the garden and in the home. Submersible pumps, by contrast, are for removing water that is unwanted or no longer needed. And your job? Simply sit back and relax!
Submersible pumps
Powerful Kärcher submersible pumps offer quick, reliable help if you want to pump out clear or dirty water. Kärcher submersible pumps contain the tried-and-trusted ceramic slide ring sealing used in professional applications. This high-quality sealing makes the pumps more robust, prolongs their service life and means they are perfect for demanding use in and around the home.
Even if you need to act fast in a flood situation, a submersible pump is the perfect solution. Whether there's been a washing machine leak, heavy rain or a blocked drain, a Kärcher submersible pump safely and reliably helps to remove water in an instant.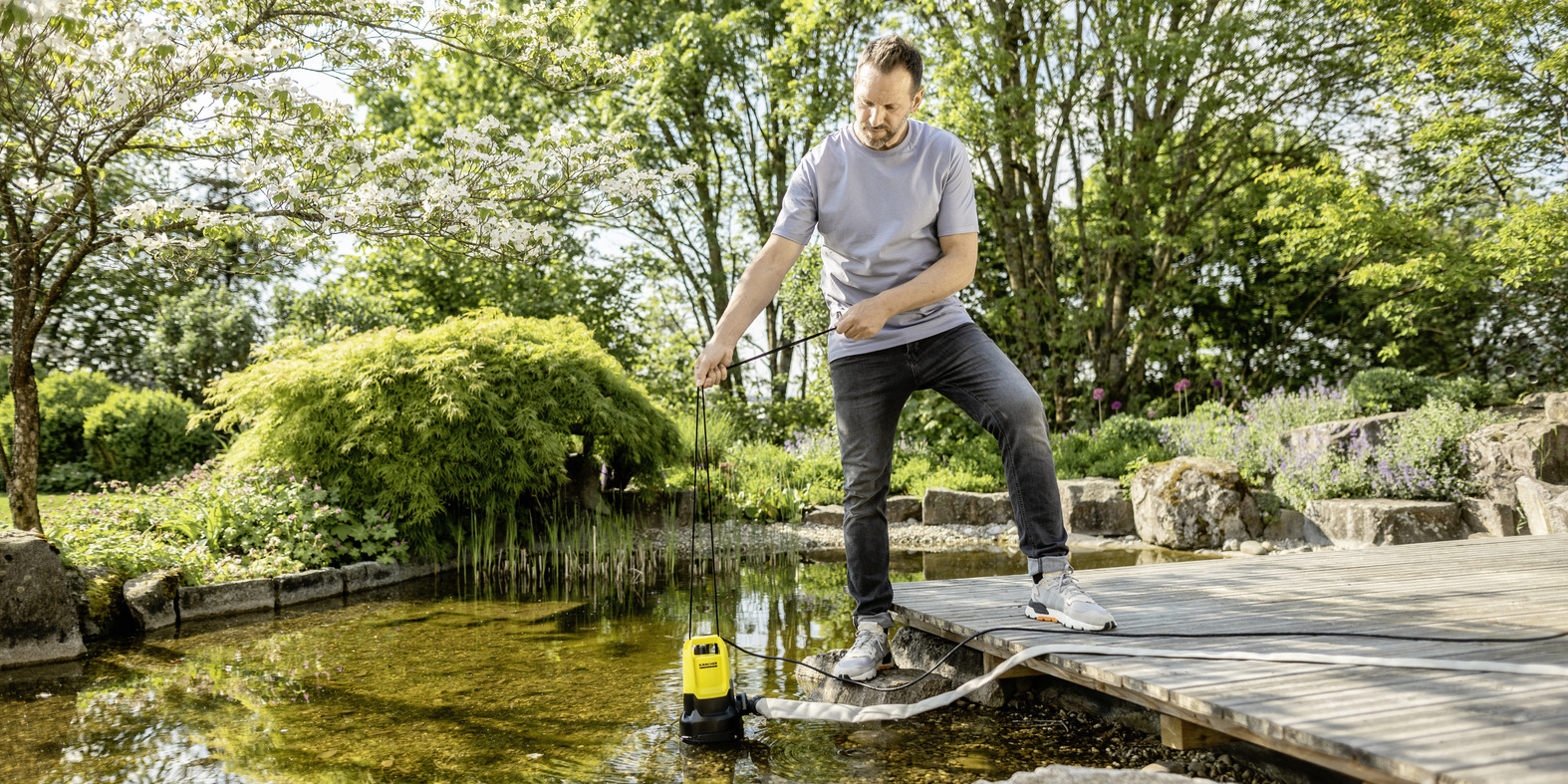 SP Dirt
Dirty water pumps enable very dirty, sludgy waste water to be pumped out. Even larger particles with a grain size of up to 30 mm are no problem. This means that these products are recommended for pumping out garden ponds or to provide quick help with floods or if excavation pits fill up.