Sustainability at Kärcher
Taking responsibility has always been an important part of the corporate culture at Kärcher. Alfred Kärcher and his wife Irene were of the firm belief that sustainable economic success is only possible if social concerns are taken into consideration.

Be the Difference
Sustainable, people-oriented company development is the central focus of our activities. Our primary goal is the creation of values for our customers, our employees and the company. In order to achieve this, we must deliver top performance in relation to sustainability. We are taking this responsibility very seriously in all divisions of the company. On the one hand with the continued existence of the company through successful products and an honest and reliable partnership with our customers, employees and suppliers. On the other hand with sustaining attractive working conditions, the reduction of the ecological footprint of our business activities and an efficient use of resources.
We are seriously committed to our social responsibility as a good corporate citizen. The group's sustainability management is controlled by a department of the same name. It is also responsible for environmental protection, energy efficiency and social standards in the supply chain. Environmental officers have been appointed at all 20 production and four logistics sites; they are the contact persons for sustainability management at their respective sites. They coordinate group-wide measures in the "CSR steering committee".
Building on our advertising slogan, we issue our sustainability communications under the motto "Be the difference". We aim to strengthen the perception of the brand in terms of sustainability in order to become the benchmark for our industry by 2020.
Our targets for 2025
No emissions, less plastic and more recycling. With our sustainability targets, we take responsibility for preserving values and conserving resources.To this end, we have defined clear targets: Our global production will be CO₂-neutral by just 2021. In our products and product packaging, we increasingly focus on reducing plastic and utilising sustainable raw materials. We make sustainability an integral part of the entire supply chain, because we believe that this can make a difference – in and for the society we live in. Be the difference!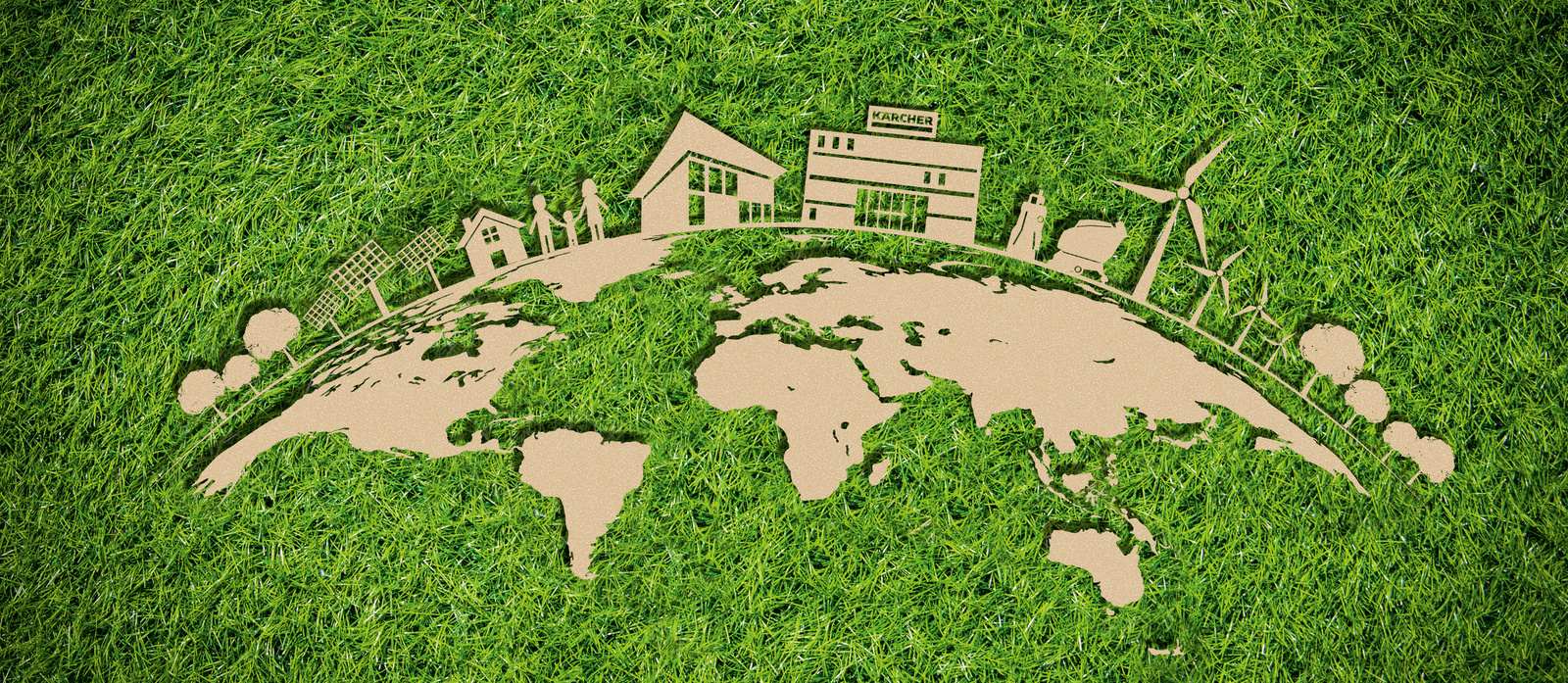 Kärcher makes the Difference