Municipal implement carrier
Suitable for numerous uses all year round.
What makes our implement carriers special?
Absolute professionalism is required wherever Kärcher and Holder municipal machines are used. Thanks to decades of intensive experience in outdoor cleaning, we are perfectly placed to be your technology partner.
Last but not least, because the best new solutions are found thanks to the joint development with experts working in these sectors. For municipal machines and implements that are perfectly tailored to meet the respective requirements: powerful, easy to operate, robust, long-lasting and economical.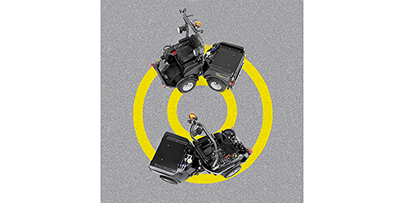 Always one step ahead
Manoeuvrability is good. High manoeuvrability is better. Extreme manoeuvrability with articulated steering and 100% directional stability is Kärcher. Because, with Kärcher implement carriers with articulated steering, the rear vehicle travels exactly the same path as the front vehicle. Pass every kerb and obstacle without hitting anything. And this is what makes these machines so flexible.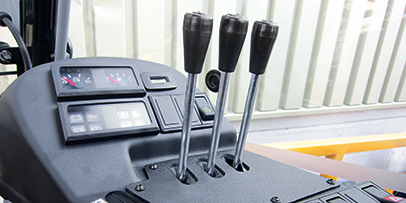 Operating comfort multiplied by 3
The implements on the MIC 50 can be operated using either a joystick or three hand levers. For easier and more relaxing operation, an ergonomically positioned armrest is also available as an option.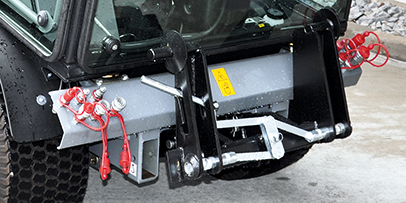 Advantage thanks to the configuration
The four-point support is designed for medium-weight implements. This support means that the implements can be changed more easily and more quickly.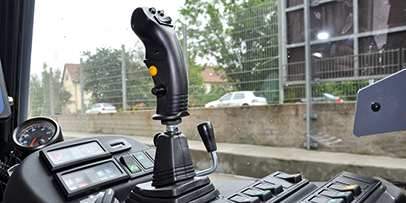 Operation made easy
On the MIC 84, the implements are operated using a joystick. Joystick control is also available as an option for the MIC 50. The switch for driving forwards and backwards is integrated into the joystick. This means that the driver can leave their hand on the joystick while working. An ergonomic armrest makes the work more pleasant here too.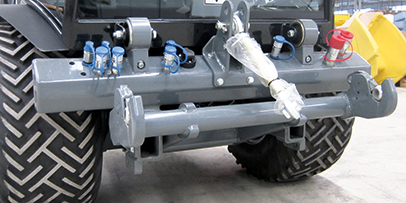 Ideal for heavy machines
The three-point support for heavy implements, such as a snow thrower, is available as standard on the MIC 84 and as an option, with or without the coupling triangle, for the MIC 50.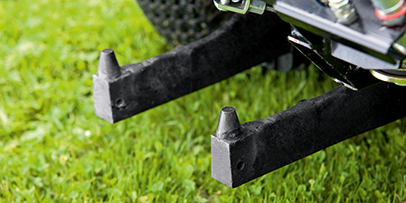 Good standard
A two-point support is standard equipment on the MIC 50.
Holder – multifunctional implement carriers
Mechanical PTO shaft
Maximum and constant power transfer, mounting option for large/heavy machines, longer work intervals, low heat generation
Wheel load balancing
Increased driving stability and safety when turning on a slope, driving over the edges of pavements and using large add-on devices
Electrohydraulic weight compensation
Increased traction, particularly on inclines and on slippery surfaces, protecting the machine and the ground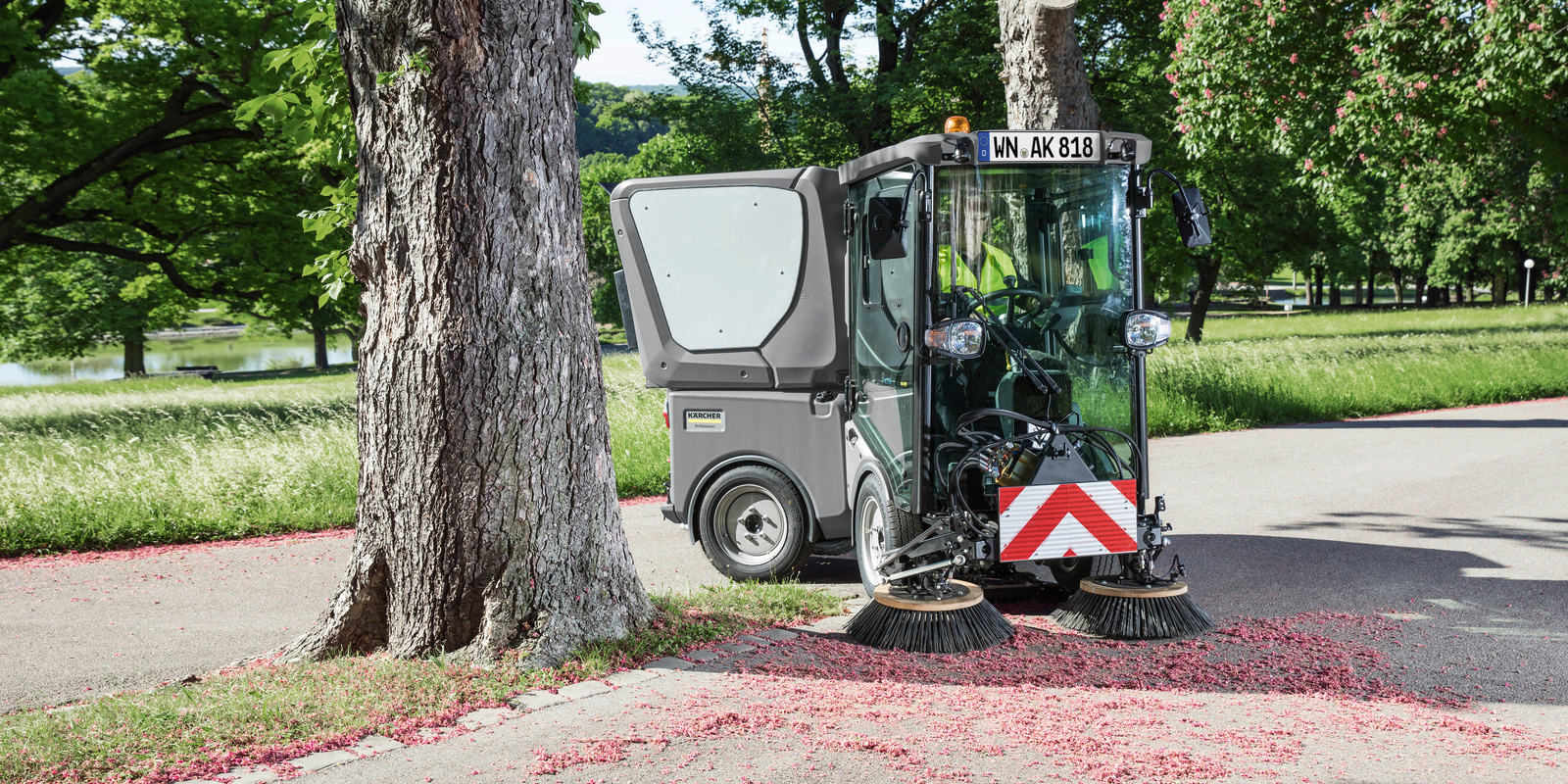 Articulated steering
Reduced manoeuvring effort, less manual reworking, precise work right up to the edge, ground protection and minimal tyre wear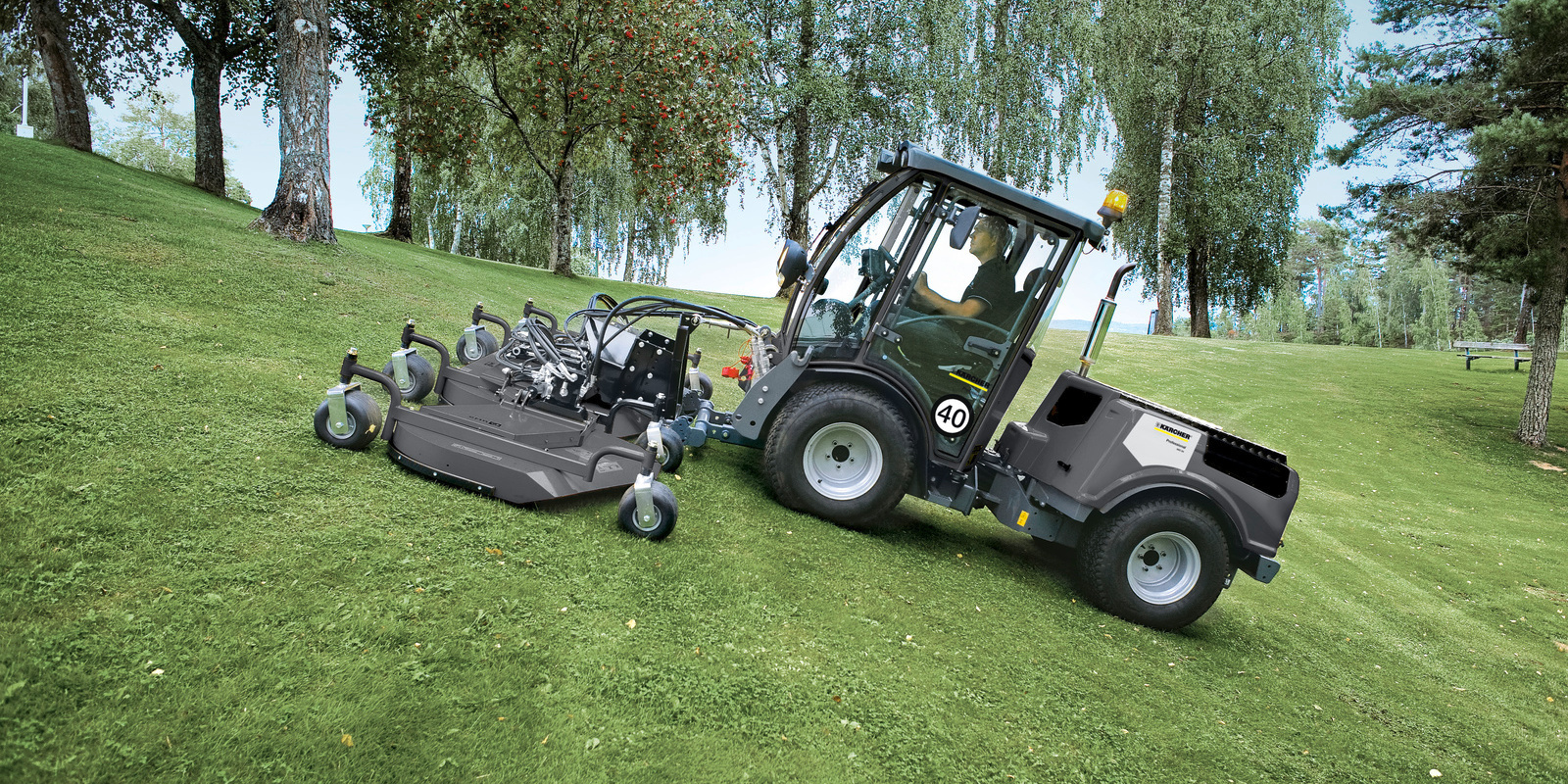 Permanent all-wheel drive
Maximum thrust and traction, even on difficult surfaces, high climbing ability, optimal ground protection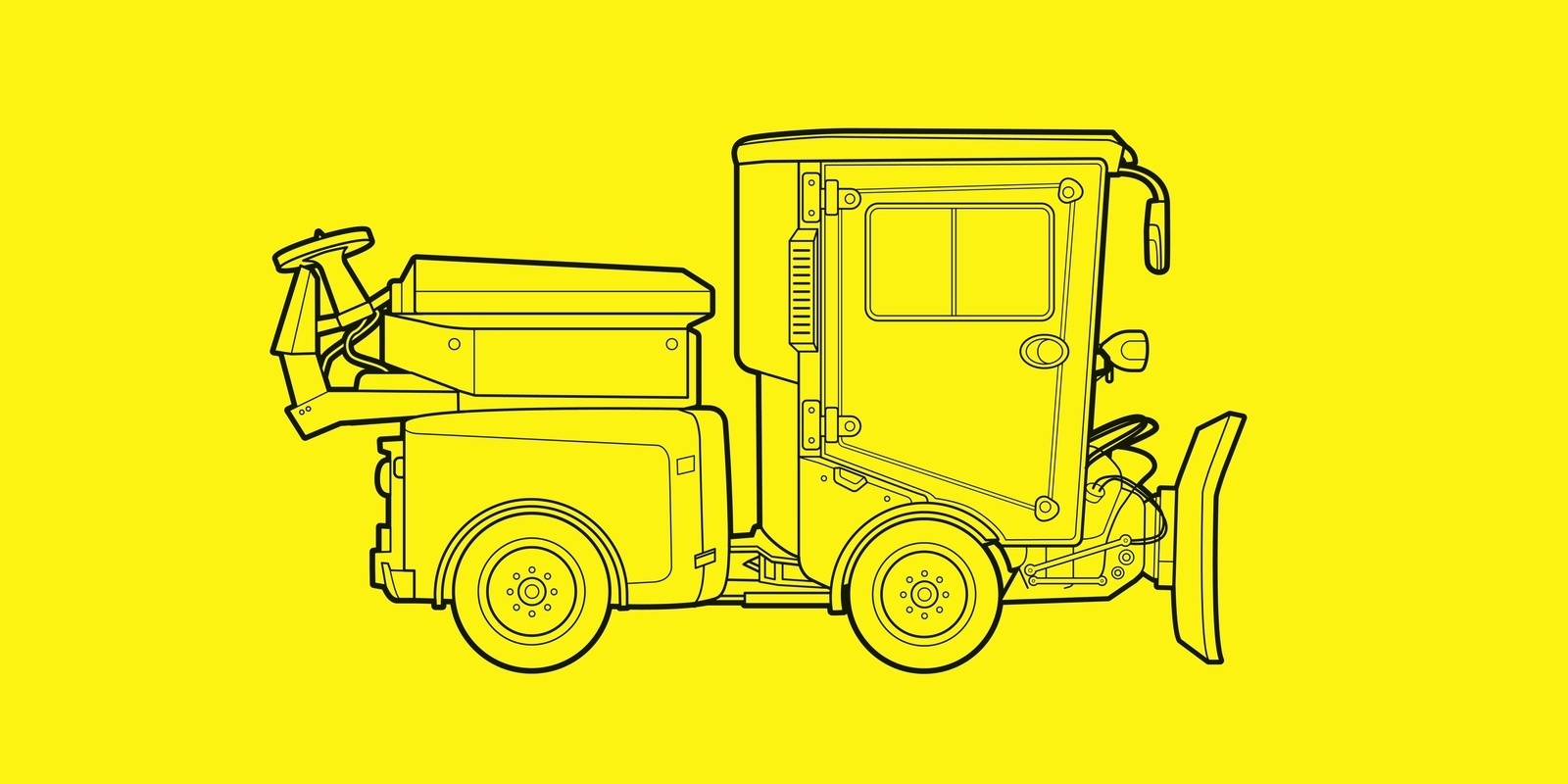 Three attachment areas
Standardised attachment areas for front and rear raising, third attachment area for mounted machines, wide range of applications, simple one-person mounting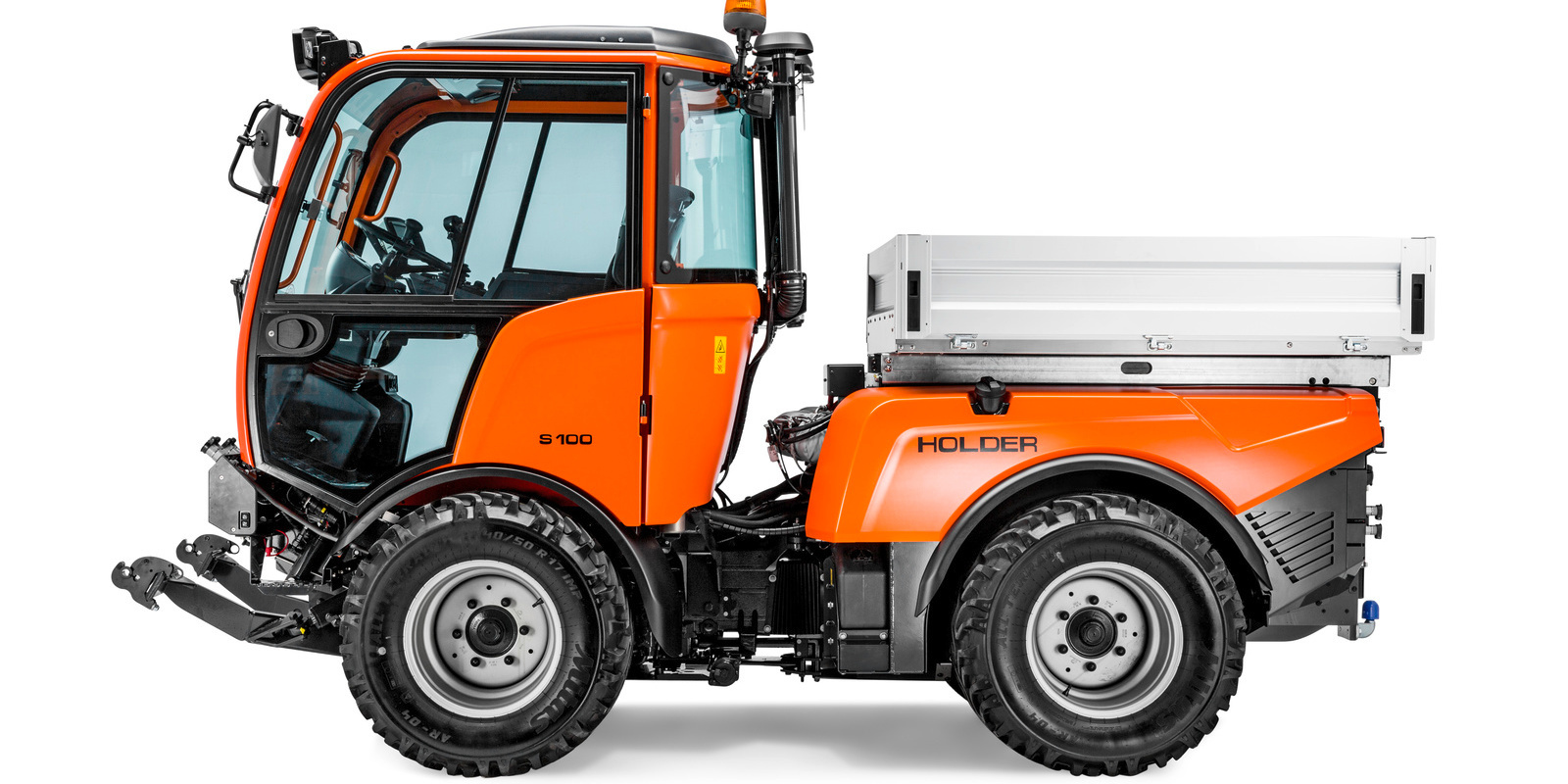 Four wheels of the same size
Perfect traction, increased climbing ability, reduced tyre wear, optimal ground protection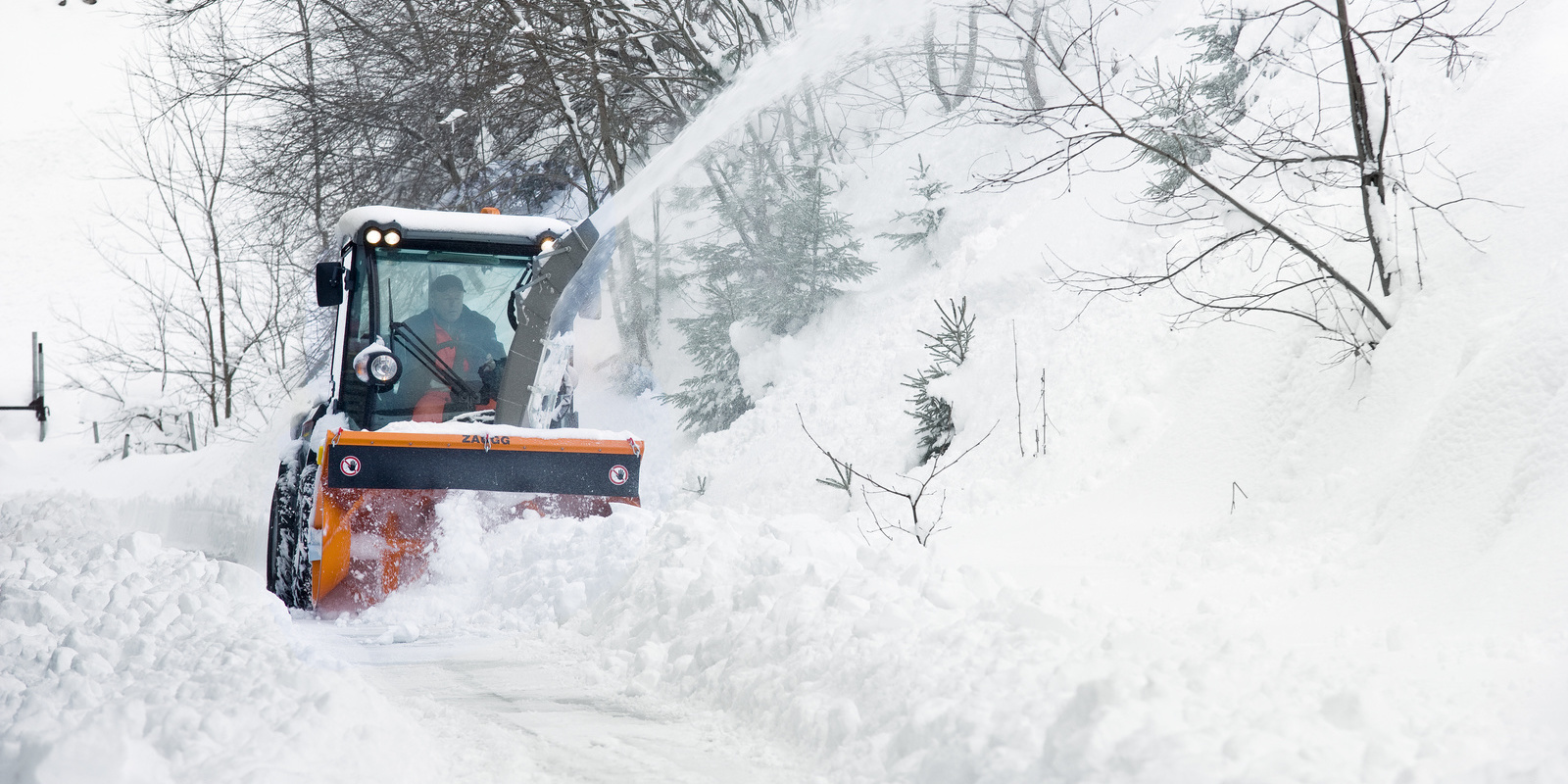 Mechanical differential lock
Uniform power transfer, extreme use on a slope (transverse), safe handling of extreme situations (for example, in winter service)
Multifunction at its finest
Whether on streets, paths or lawns, whether in pedestrian zones, stadiums or parks, whether in lines or rows: system equipment from Kärcher Municipal is designed for professional use under the toughest conditions and can cope with a wide range of applications at the highest level.