Product Warranty Registration
Register your new Kärcher machine to activate the product's warranty.
How to Find Your Product Information
To register your product for warranty, make sure you have all the required data to fill the Registration Form. Some specified data can be found easily on the device, look for product information label on product packaging and on the machine itself, as shown in the following pictures.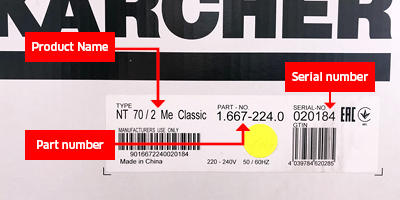 Example of information label on product packaging/box.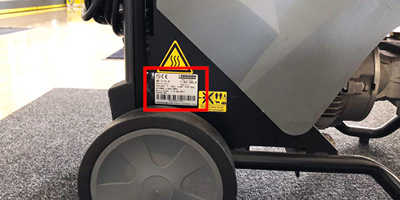 Example of label location on machine.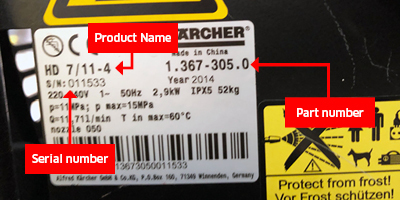 Contents of information label on machine.