Warranty and warranty extension
Here you find information about the warranty conditions of your Kärcher Professional machine and options for extending the warranty.
The Kärcher warranty applies from the day of delivery or pick-up of your Professional machine and there is no limit on the number of operating hours. We give a [XXX]-month warranty on Professional machines as standard.
Warranty extension:
There is always the possibility that even the best machine will malfunction at some point. With our service packages you can not only protect yourself against possible repair costs after the warranty period, but also reduce the risk of the non-availability of your machine to a minimum. Regular maintenance by our service technicians is the best way to keep your machine ready for operation at all times.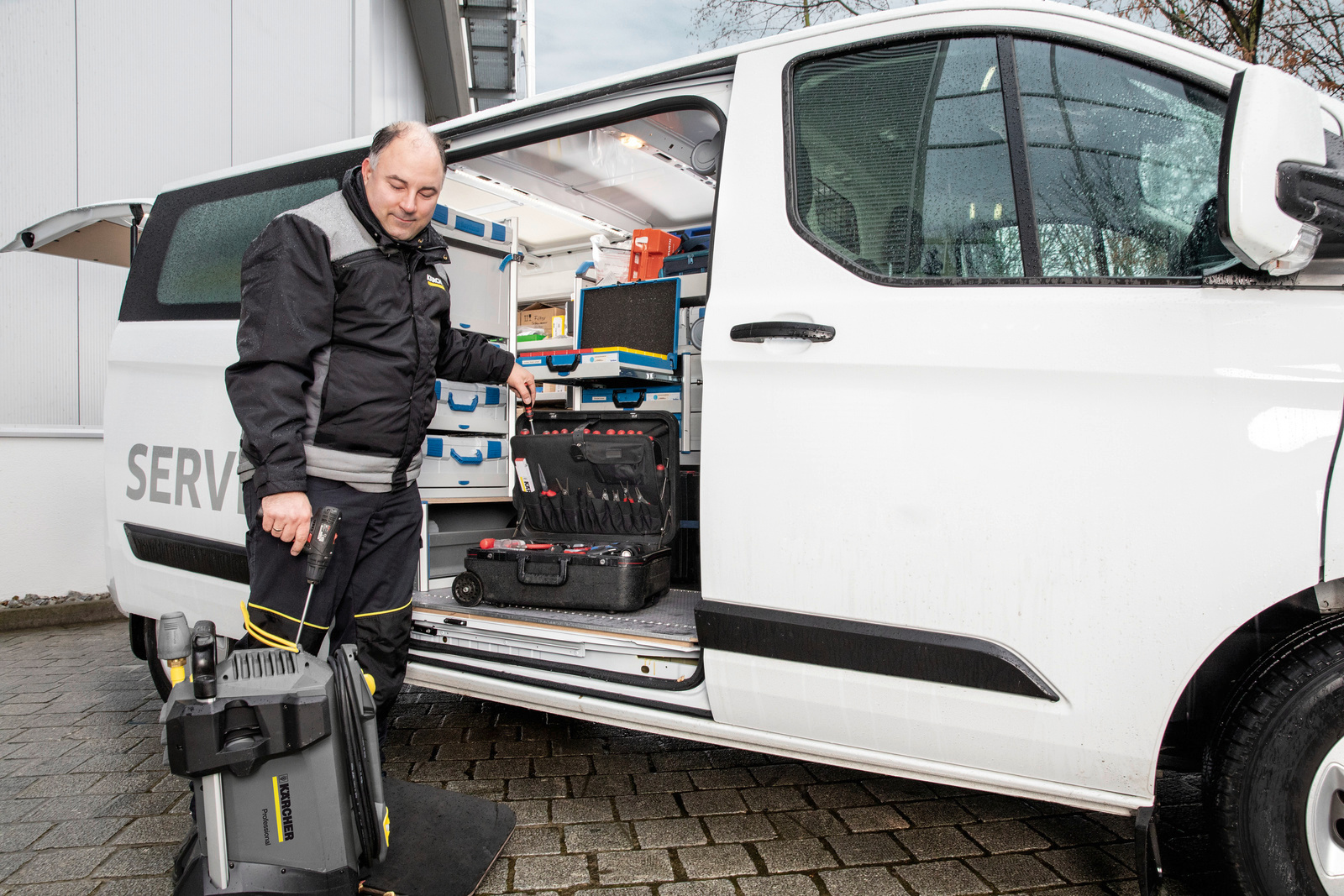 Our post-warranty service:
After the end of the warranty period our experienced and trained service technicians repair your Professional machine at fair prices. We only use original spare parts, which guarantees a quick, sustainable and high-quality repair.
Simply contact us if you have any questions about the warranty conditions of your Professional machine: