Submersible dirty water pump SP 3 Dirt
Reliably pump out and circulate clear and dirty water with a pump capacity of up to 7,000 l/h: with the compact and robust SP 3 Dirt dirty water pump with float switch.
Quickly pumping out water butts and garden ponds is no problem for the SP 3 Dirt submersible pump with a pump capacity of up to 7,000 litres per hour. It reliably pumps clean or dirty water with dirt particles up to 20 millimetres in size. An optional prefilter protects the pump impeller where dirt particles are larger than this. Furthermore, the submersible dirty water pump is equipped with a float switch, which switches the pump on and off according to the water level, protecting it against dry running. The float switch can be fixed so that the pump can be operated manually even at low water levels, down to a residual water level of 25 millimetres. Further extras: the robust slide ring sealing for an extra-long lifetime, the possibility of extending the warranty to 5 years and the Quick Connect connection thread for quick connection of 1 1/4" hoses.
Features and benefits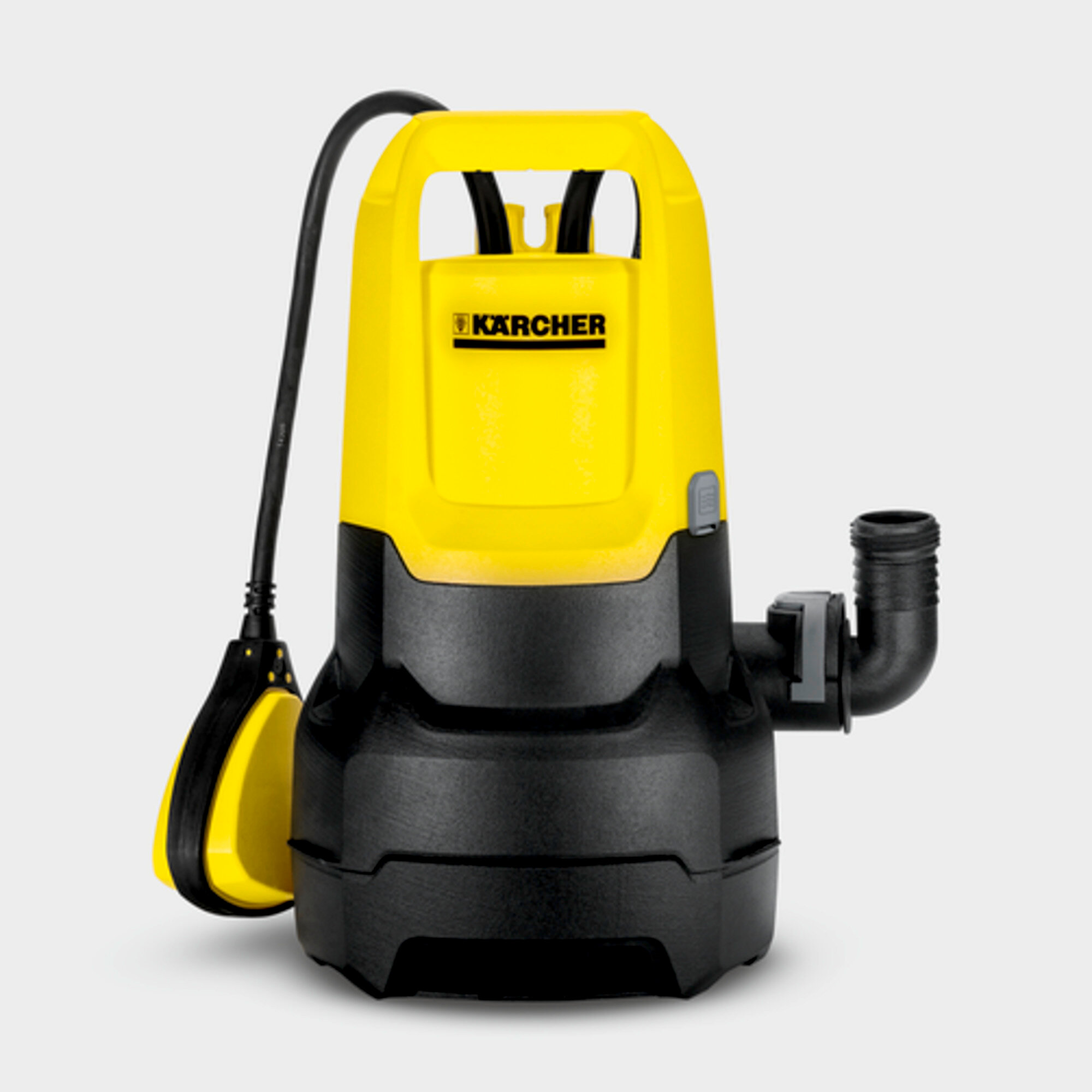 Ceramic face seal.
For an extra long lifetime.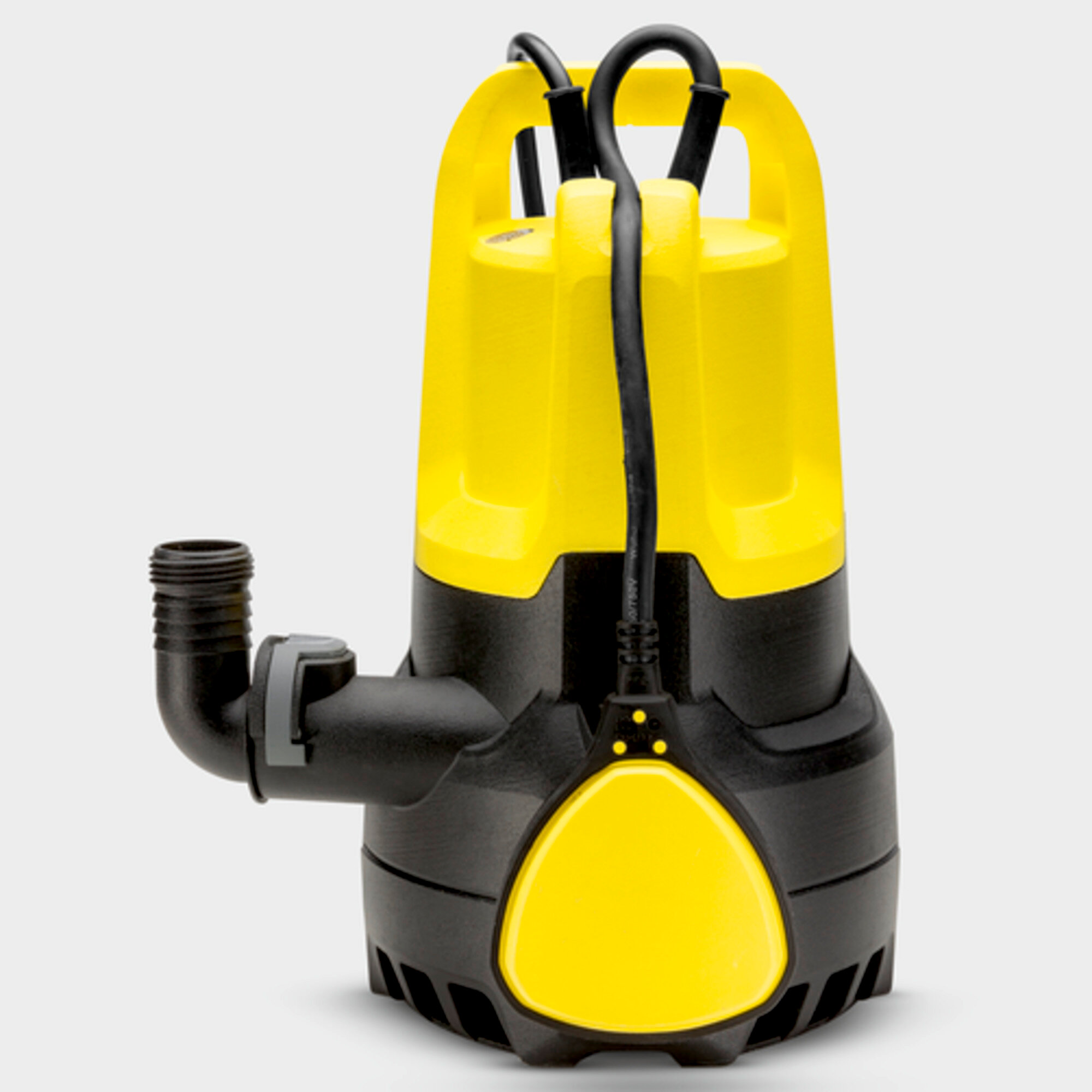 Float switch
Switches the pump on and off again according to the water level, preventing dry running.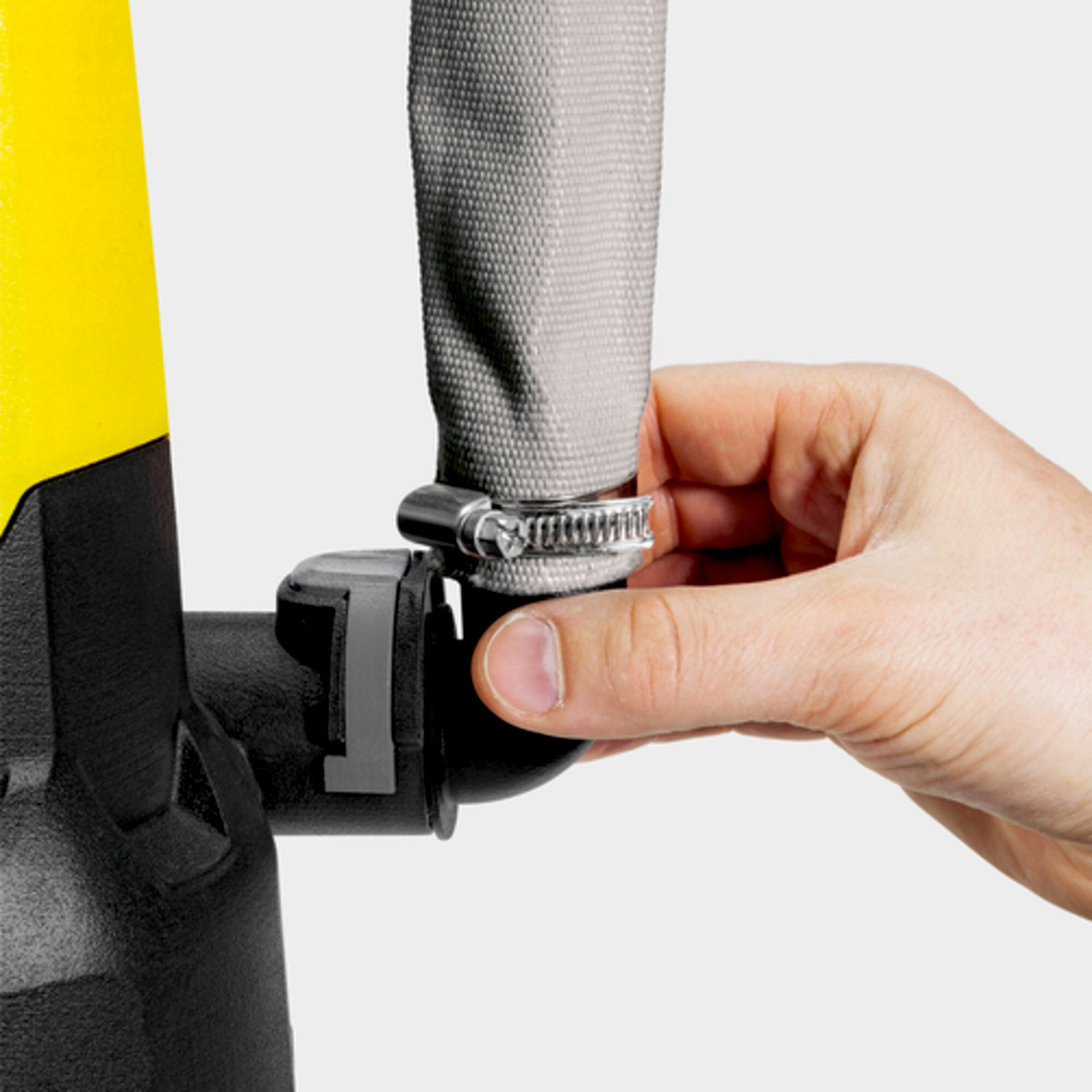 Quick Connect
For quick and uncomplicated connection of 1 1/4" hoses to the pump.
Designed for dirty water
Reliable pumping of water with dirt particles up to 20 mm in size.
Possibility of fixing the float switch
For switching to continuous operation.
Comfortable carrying handle
Comfortable to hold and can also be used as a rope holder.
Sturdy and easy to attach prefilter as accessory
Protects the pump against excessively heavy soiling and thus prevents the pump impeller from becoming blocked.
Specifications
Technical data
Max. motor rating (W)
350
Max. flow rate (l/h)
< 7000
Delivery temperature (°C)
max. 35
Delivery height / Max. pressure (m/bar)
6 / 0,6
Grain size (mm)
max. 20
Immersion depth (m)
max. 7
Min. residual water, manual (mm)
25
Residual water height (mm)
25
Connection thread
G1
Pressure-side connection thread
G1 internal thread
Power cable (/m)
H05RN-F / 10
Voltage (V)
230 - 240
Frequency (

Hz

)
50
Dimensions (L x W x H) (mm)
229 x 238 x 303
Weight without accessories (kg)
4,2
Equipment
Comfortable carrying handle
Hose connection piece, 1 1/4''
Easy hose connection thanks to

Quick Connect

Switching between manual/automatic operation, Possibility of fixing the float switch
In automatic operation (auto), the pump automatically switches with the water level
In manual operation, the pump runs continuously until the minimum quantity of residual water is reached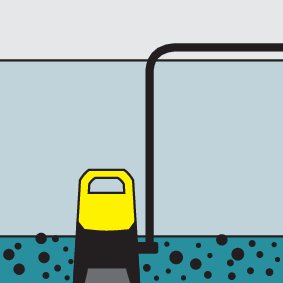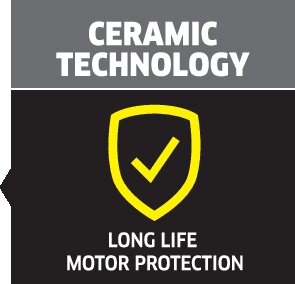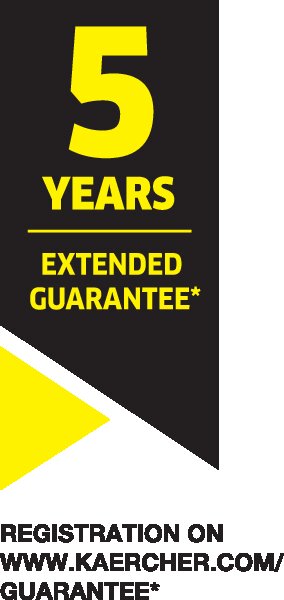 Application areas
Pumping water from garden ponds
Find parts
Find parts & diagrams for your Kärcher cleaning equipment. Select "Find Parts" to begin your search or contact your authorized Kärcher dealer or retailer.