Cold water high-pressure cleaners
Cold water high-pressure cleaners - cold shower for stubborn dirt Clean machines, vehicles and buildings daily: with pressure and a high flow rate, cold water high-pressure cleaners can also remove stubborn dirt. Ideal for large surface areas.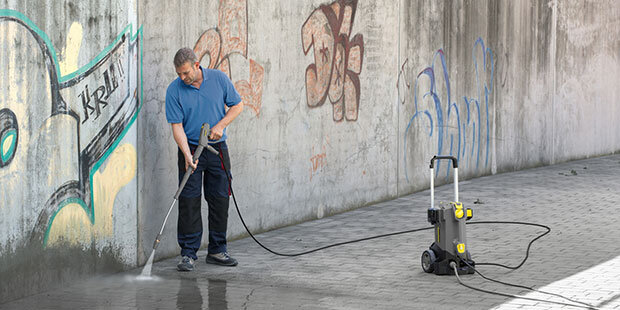 Light and powerful: these compact, all-round cleaning machines clean courtyards and workshops in next to no time. They excel with pressure, flow rate and working time.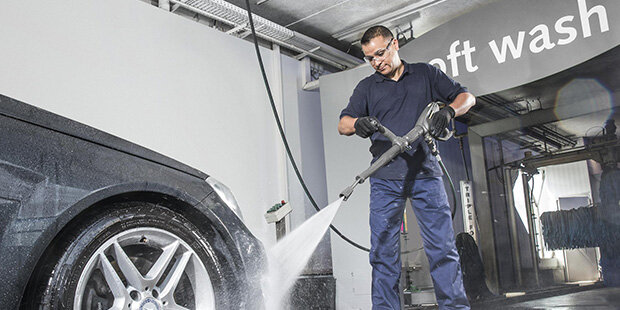 Well equipped for long and heavy-duty use: Cold water high-pressure cleaners in the middle class clean machines, vehicles or company premises quickly and reliably.
For construction, agriculture, industry and municipal use – maximum power is needed. Working pressure, flow rates and equipment in the Super class are perfectly balanced.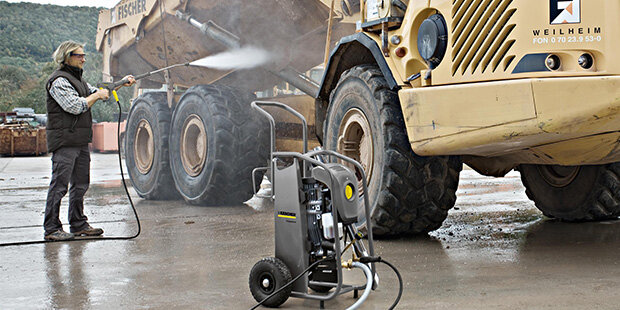 Equipped for easy transport on particularly difficult surfaces: the special class from Kärcher removes stubborn dirt in difficult to reach areas.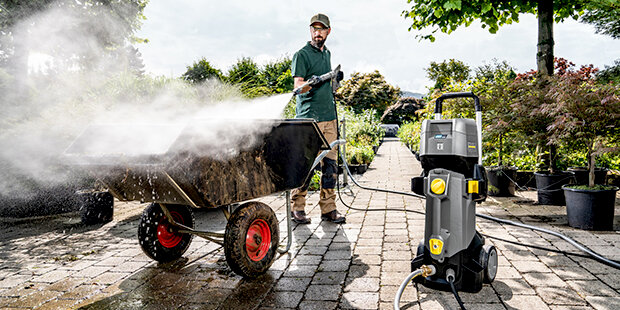 No power cable, but full power: The battery powered high-pressure cleaner from Kärcher impresses professionals with its professional performance everywhere where work has to be done fast and there is no external power source available.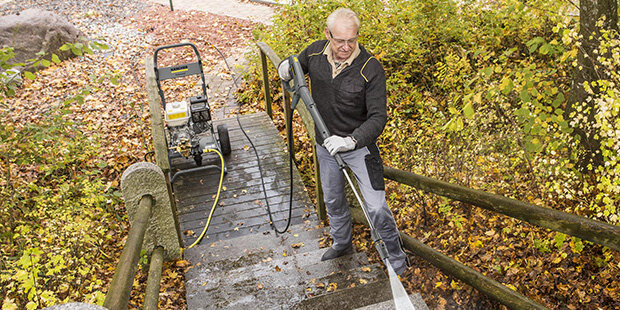 Where there is no power source, high pressure cleaners with combustion engine – with optional biodiesel operation – offer maximum versatility and independence.